For most guys Megan Fox is today's epitome for uber-hotness. She is the super sexy star of today like Raquel Welch was in the 1960, Marilyn Monroe was in the 1950s, and Rita Hayworth was in the 1940s. I actually think she's an OK actress, but Megan Fox is obviously a star because she is almost unnaturally HOT!
Or is she?
Maybe, she's just an average young woman from the Ukraine like Viktoriya here?
Is she hotter than Megan Fox?
Well, I like tall girls and she is taller, so that's a point in favor of Viktoriya for me, but is she really more beautiful than Megan Fox? Come on!
I can't answer that question for you. It's a cliche but beauty truly is in the eye of the beholder.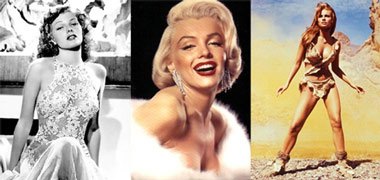 The important fact is that Viktoriya is an average young lady from the Ukraine who is so stunningly sexy that I can fairly ask the question. Maybe all the women in the Ukraine are this hot. I know that there are a ton of beautiful women from the Ukraine. Maybe it really is just full of stunning Megan Fox lookalikes. I doubt it but there are certainly a lot of beautiful Eastern European women who can hold their own with the most famous beauties in the world.
Viktoriya is only 29, and she is looking for a man who can defend her.
Dude, I know we get a lot of soldiers from Afghanistan who visit the site, so charm this lady with stories of how you can defend her. You must have learned something in the army or the marines. Winning Viktoriya's heart would be a lot more fun than winning the Medal of Honor and everyone in your unit would be a LOT more jealous.
Viktoriya's profile is over at A Foreign Affair. She has a lot more nice pictures. Go over there and decide for yourself if you think she is hotter than Megan Fox. I'm going to call it a photo finish!