There is something about Irina that is classic. Even in a bikini, this Muscovite portrays a sense of class and sophistication that is unique for a woman her age. She is in her thirties, but her look reminds me of the timeless beauty, Brigitte Bardot.
I think if you look at the way she fills out that bikini long enough you'll see the resemblance too.
If you aren't familiar with the 1960's icon, check out the classy photo of the French beauty. It is hard to ignore the resemblance: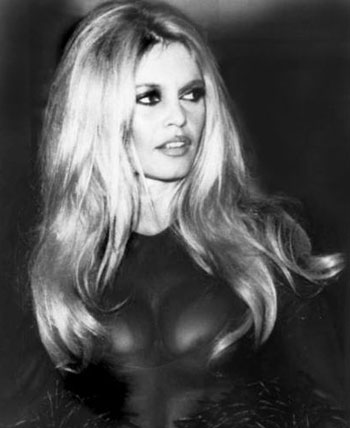 Unlike Ms. Bardo, Irina is no model/actress. She is actually an economist from Moscow. The blonde hair blue eyed beauty has never been married and speaks English.
This Russian beauty describes herself as a kind and tender girl that likes to hang out with her friends. She also likes to dance, read and cook. I can imagine sitting down to a table of food with this lovely lady. Could you imagine a more perfect dinner companion?
I have to wonder if her friends are as classy and sophisticated as she is. It's not everyday that we come across a beauty like her.
Irina says she is looking for a man that is clever and careful. Those are some interesting characteristics, and I'm not really sure what she means by that exactly. She is also looking for a man that is kind and understanding, preferably between 30 and 45 years old.
You can see more of Irina and other beautiful Moscow brides over at Be Happy Today which is a first-rate Russian dating site.