Wow!
Some girls are gorgeous, some girls are sexy, and some just have IT. What is it? It is that indescribable mix of grace, wit, intelligence, compassion, and femininity that makes them incredibly attractive.
The 1920s actress Clara Bow was the original "IT Girl," but I always think about Audrey Hepburn in Breakfast at Tiffany's as the quintessential IT Girl. For a lot of guys in the 1980s it was Molly Ringwald and in the 1990s it was Jennifer Love Hewitt.
Well, whatever IT is Qianyun has it by the bushel.
Damn! This woman is sexy!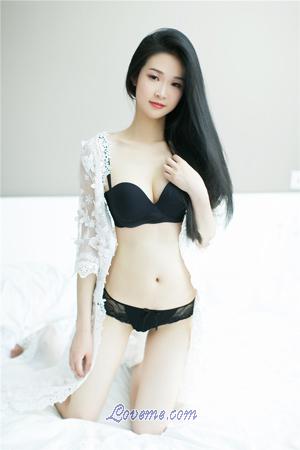 Wow!
She just exudes sexiness, and she seems like a classy girl and a real catch. She writes, "I long for a simple life, no arguments, no lies and no secrets."
That is what you need, a woman who does not want to fight. A girl who wants a simple life. She writes that, "Looking for the one who would keep me on his mind always, likes to laugh, to make friends."
Think you could keep Qianyun on your mind? Why the hell not? Do you really have a shot at a woman with half her sex appeal in your hometown?
Well, she has some super sexy photos in her profile. Just follow the link and create an account and you will be amazed.
Best Wishes!