Do you want to know how to date perfect 10s?
You can date the most beautiful women in the world even if you are not particularly rich, fit, handsome, or even funny. Yes, if you are rich, fit, handsome, and funny it will be even easier, but if you follow my suggestions almost any guy can date incredibly beautiful women.
Are you are a sucker for a beautiful woman?
Guess what? I am too! So, is every man ever born. It is simply a burden we all bear.
For men feminine beauty is so incredibly compelling. It is the most powerful drug in the universe. We know there is more to a woman than her looks. In our heart of hearts' we know that compassion, intelligence, and ambition are far more important in the long run, but when any man from 12 to 112 sees a hot woman all of that fades from our memories like a yesterdays lunch.
It simply doesn't matter. A beautiful woman just has a magic that very few men can resist and a perfect 10 can get a man to throw away a fortune, risk his life, abandon his friends, and, as has been proven repeatedly, betray his country. The CIA, Mossad, MI-6, and the particularly the KGB all know that you probably cannot stand up to the magic that a perfect ten can throw at you.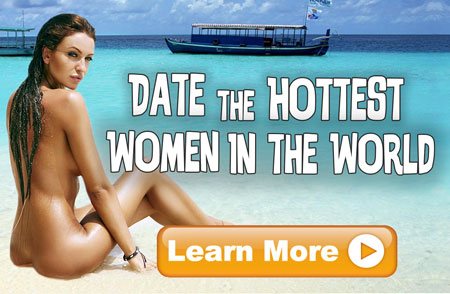 But there is another side to the story too, because if you find your perfect 10 she can change your life in the most amazing ways imaginable. It is a scientific fact that NOTHING is better for a man than a good marriage. Happily married men make more money, and live longer, because they found their perfect 10.
A perfect 10 can make you the man you want to be, because a man never wants to let down the love of his life. You will work harder and smarter if you find the perfect woman.
What Is a Perfect 10?
Yes, we all thing about a perfect 10 in terms of physical beauty, and at the very beginning that is all a poor, dumb guy has to go on. Now, once you get to know a woman physical beauty will become less important.
Yes, even if she is the most beautiful girl in the world her physical beauty will slowly become less and less important. So, there is no perfect 10 for every guy. It varies widely, but there is a perfect 10 for you out there somewhere.
This is important, because realizing that your perfect 10 is not every ones perfect 10 will help you stay grounded through out the process and if you are going to go after these women you have to remain calm, fun, and focused.
Women this hot need to come with warning labels. They are so beautiful they will raise your heart rate, blur your vision, and make your head spin. Not every man can take the stress of dating an extraordinarily beautiful woman, so that is why I am reiterating this:
"No matter how hot a woman is somewhere there is a man who has had enough of her shit!"
Keep that in mind while you are dating perfect 10s. It will just make any disappointment easier to bear.
But even more importantly just remember that if you and a woman don't click it is no big deal there are others out there just as hot!
Now, I know you are ready to learn the secrets of dating perfect 10s. OK, well I hope you are ready for it!
Dating Perfect 10s
Congratulations! You have figured out the first secret: mail order brides are the sexiest women in the world. It is not even close.
There are tons of incredibly hot women and they actually want to date guys a lot like you!
Look, I am not rich, handsome, intelligent, or fit, and I have dated some of the most beautiful girls in the world using my system.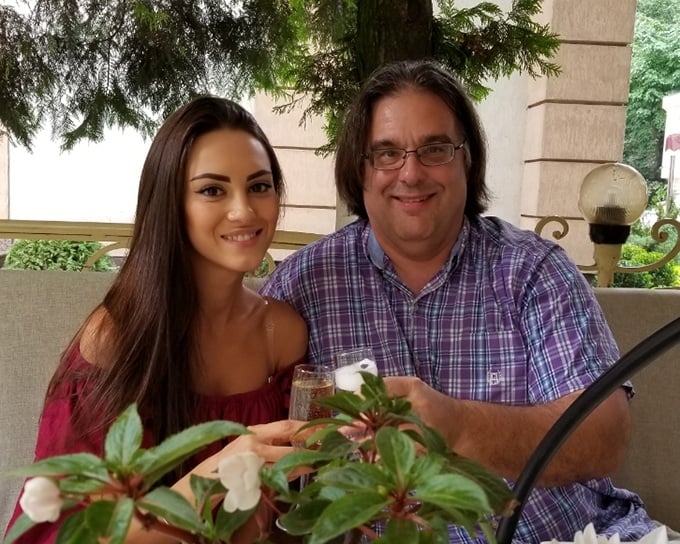 I spent the summer in Ukraine and I dated some of the most beautiful women in the world.  And sadly, I am not particularly rich, handsome or good looking.   Sure, you probably are not as witty and charming as I am, but you can still meet some incredible women using exactly the same tools I used.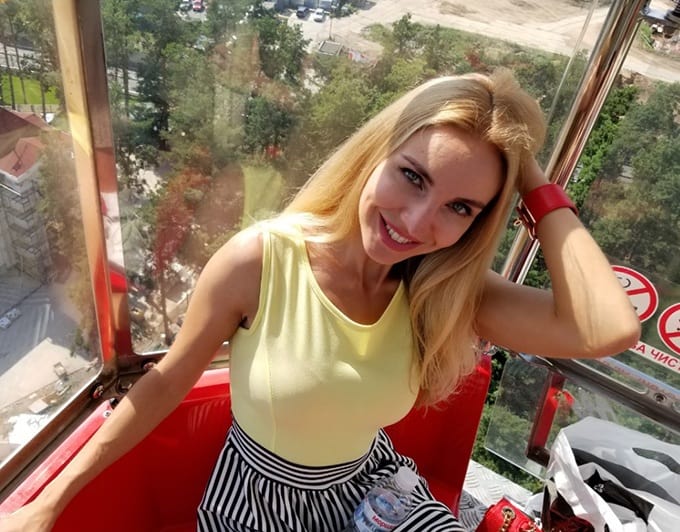 Chat With Sexy Girls
Today the video chat allows you to instantly meet the most amazing women in the world.
You like blondes?   You can find more mind numbingly beautiful blondes on Anastasiadate than you could see walking the beach at Santa Monica for a month.
If Asian women are more your taste then look at Asiandate; Genghis Kahn never saw that many stunning Asian women together in one spot and that's a fact.
Or maybe hot Latin beauties drive you nuts?  Then you have to take a look at Amolatina.  And there is no place with as many beautiful Arab women as Arabiandate.
And what makes the Anastasia family of sites so great is that their video chat feature allows you to SEE the women and decide just how interested the ladies are about you.  The video chat is pretty fairly expensive, but you do not need to see her the entire conversation.  Just toggle the video feature on and off so you can see how the woman reacts to your jokes or pointed comments.
Does this mean that none of these women can scam you?
No, a beautiful girl can always scam you, but it vastly reduces the possibility.  I had very good luck with the Ukrainian women I chatted with on video chat, but there are some issues to consider.
Your Dating Plan
One of the first things you need to do is to create a real dating plan.  Establish your goals, resources, and timeline.  Then you can start putting it into action.
Your dating goal is extremely important.  If you are just a player and you are ONLY looking for great sex that makes things significantly tougher.  The more beautiful a girl is the more suspicious she is going to be and most women, at least in Ukraine, are looking to get married.  And if they think you are just playing them they are going to play back, so be warned.
But it is certainly fair to tell women you are not sure if you want to get serious right away or that first you want to be friends.  Whatever you say, just be honest.
Yeah, I know that goes against every seduction article you have ever read, but generally those articles are not about dating the hottest women you have ever seen.  And if you tell girls you are not sure exactly what your plan is, but you promise that you will be fun usually that will be enough to attract their attention and that is the first step.
Yes, if you tell girls you are not looking to get married right now a few will not want to meet you even if you promise a cool, fun, relaxed date.  If so, my suggestion is to wish them well and move along.  There are a lot more super-hot woman out there, so don't worry.
So, once you have decided what your dating goal establish a timeline for your visit.  You probably should schedule at least two weeks in country, but the most important element is to give yourself enough time to meet girls online before you arrive.
The best way to do this is to use a video chat to meet the girl about a month or two before you begin your trip.  With video chat you can watch for her reactions to what you write and judge for yourself if there is any attraction.
Then set up the date!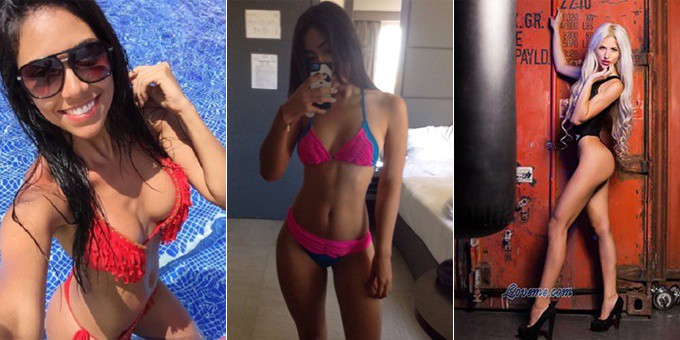 Dating a Perfect 10
Then enjoy dating a woman way out of your league!
The first step to remember is that you need to have a small gift for the lady on the first date. In Ukraine and Latin America a little gift is mandatory, but it is probably good practice in Asia too.  Flowers and chocolate are of course great, but you do get points for originality.  If it is a gift from your country you are going to come off as a rock star.
Next compliment her beauty – ONCE – at the beginning of the date.  You have to be super cool about her beauty, but let her know you think she is special at the beginning of the date. Something like, "Wow! You are even more beautiful in person then you were in chat," is a great line and then do not mention it again.
She knows she is hot.  What she wants to know is if you can handle being with her.  So, be cool, be funny, be kind, and compliment her about her intelligence, drive, ambition, athletic ability, sense of humor, and anything but her beauty.  Mentioning her beauty more than one or perhaps twice makes you more like a shmoo and less like a friend.  It can absolutely crush your chances.
Ask her a LOT of questions about her family, friends, work, and goals.  Listen to her!
Women love men who look into their eyes and listen.
Compliment her country and culture.  You are a visitor and in all of the mail order bride countries it does not require great originality to find something to criticize, but resist the urge.  Don't even follow her lead if she criticizes her country, because it is one thing for her to criticize her homeland, but it is something else for you to do so.
Stay positive!
Truly beautiful women.  Have tons and tons of options – even if they are from poor, politically unstable countries they have options.  So, you have to present them a better deal and being positive is a great first step.
So, at the end of your great first date, set up something else.  This is not Kansas.  You can't have a great date and not call her back for a week.  Charm her and decide what else to do and get her to agree to the plan.
You are in her city, so usually it is easy to get a girl to be your tour guide.  But come up with something to keep the fire burning bright.