Thailand is everything you'd expect from an Asian country – it's a bustling mix of the ancient with the utterly modern, all wrapped up in a colorful explosion of beauty.
The beauty you find is in the ancient temples and the friendly smiles of the people, but it runs much deeper than that. It runs skin deep, and especially in the natural beauty of the millions of single Thai women living here.
Of all the overlooked destinations in Asia for a single guy to visit, Bangkok is top of that list. Why?
Well, probably because it's developed a reputation as being "too popular" a place for single men to visit, mostly because it was a player's paradise for a long time.
But the dating and foreign romance scene in this city of 6 million people – making it the most populous city in Thailand – has matured a lot over the last few years, making it an ideal place to find love, no matter what type of love you're looking for.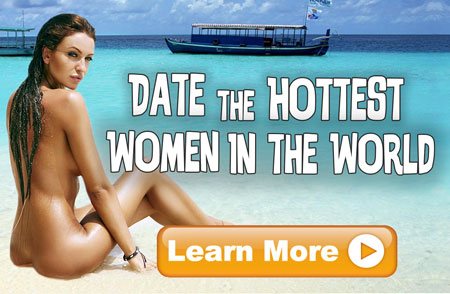 Thai Men
We wanted to get this bit out of the way before we went any further, and it helps to clarify some things we mention later on. The question on your mind is probably, "Well, why don't Thai girls date Thai guys?"
There are a couple of really honest answers here, but it has a lot to do with most Thai men being lazy, habitual liars, insecure in themselves, they'll use physical and/or mental abuse to control their girlfriends, and the vast majority of them will have a second girlfriend on the side, or what they call a Mia Noi (minor wife).
Do they sound like boyfriend material to you? Nope, didn't think so. Let's move on.
Dating Thai Women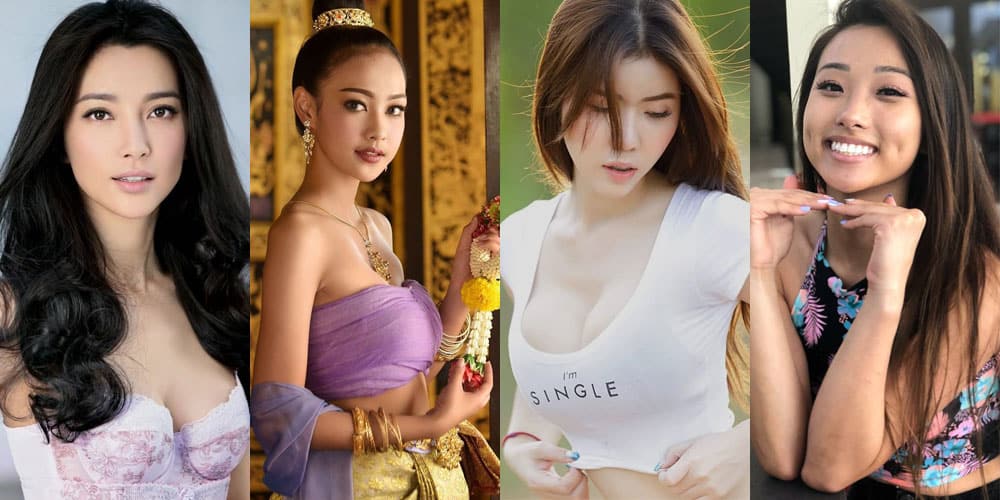 The first mental hurdle you need to leap over here is that every Thai girl you meet only wants to part you from your cash. That simply isn't true.
Sure, there are a large number of "professional" girls (mostly bargirls) working western guys for clothes, holidays, jewelry, and whatever else they can get them to pay for.
But there are also tens of thousands of Thai girls who are looking to meet a guy they can fall in love with. And yes, part of that is because a future with you can offer them opportunities they could only ever dream of in Thailand, but you knew that before you even came here, right?
These are the same women who want to escape a country where the average wage is just $350 per month, and corruption is almost a profession.
Real Thai women are exactly what you expect them to be. Many of them have stunning looks, are polite, shy, and will take a bit of time to get to know.
They value family, are interested in having a real relationship, and are willing to learn about and adapt to a foreign culture. They're just like any other woman in that they want to find love, and be loved in return.
What you need to watch out for are the Thai girls who try too damn hard – you have to pay attention to them because they're the "pros" you want to avoid at all costs.
They've spent years practicing their routine on farangs (Thai slang for 'foreigner") to part them from as much of their hard-earned cash as possible, in the shortest amount of time.
If you've only just met a girl and she starts calling you Teerak (their version of baby) then politely walk away from her – she's trying too hard, and there's a good reason for that.
Some Thai girls are happy to date players – they know what to expect from the experience, so if you want to test your "game" then go for it.
You do need to avoid making assumptions too. There are just as many middle-class Thai girls as there are "bar girls" here who are looking for a sugar daddy, but not all Thai women are the same.
Keep your mind open, and your wallet closed for at least the first few dates.
One word of warning here is that if you're setting up some dates before you arrive then do you very best to have a webcam session with her before you meet up.
Clever camera angles can be used to tell a lot of visual lies, and it's not uncommon for desperate women here to simply lie about their age or their gender for that matter.
Thai women do love a well-dressed man, so avoid the tourist tuxedo of shorts, t-shirt, and flip-flops on a date. A well-groomed man, wearing some great cologne, a clean shirt, pants, and good shoes will make a much better impression than some sweaty tourist in a pair of shorts.
PDAs (public displays of affection) are frowned upon here, so avoid kissing your girlfriend in public if possible.
Cultural Barriers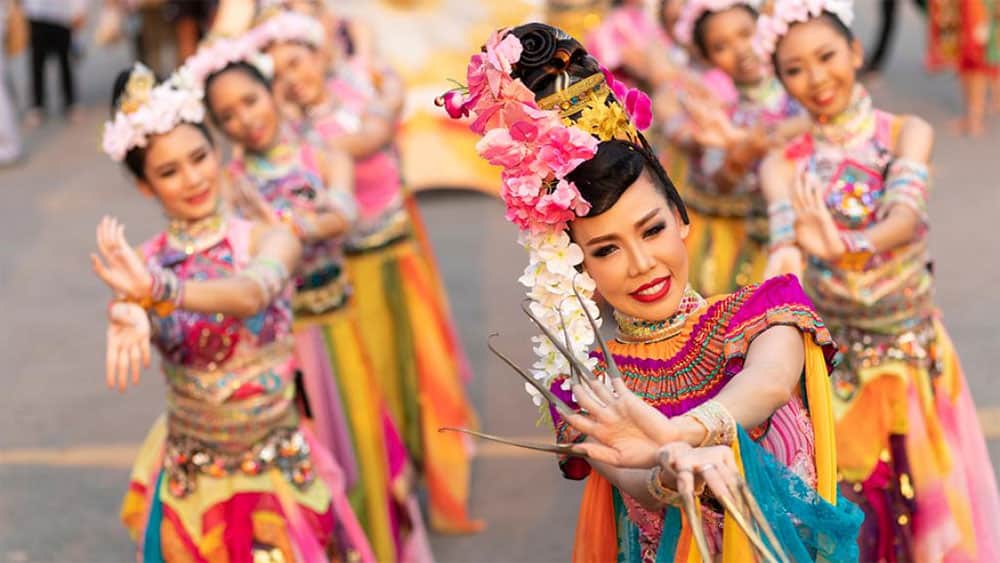 Thailand is a modern country, with all the trappings that go with that. With that being said there are still some cultural barriers you need to be aware of, because Thailand is in Asia, and you're going to have to learn to adapt to their way of doing things, just as much as they adapt to your foreign ways.
One important thing to bear in mind is that most Thai girls will live with her parents until she's married, so there's absolutely zero hope of you sneaking back to her bedroom for some late-night fun.
Thai parents are extremely protective of their daughters, and a genuine Thai girlfriend is going to expect you to wait (as a sign of respect) before she has sex with you.
Bar girls, on the other hand, will usually jump into bed with you after two beers, ten minutes of conversation, and some cheesy compliments.
Do be aware that if you do decide to settle down with a Thai girl that a Sin Sod (dowry) is part of the deal, and it can be a lot more than you might have ever expected, considering you probably didn't expect to have to pay a dowry to her family in the first place.
Communicating
The fact that Bangkok is the capital of Thailand has the added benefit of English being spoken at an acceptable level by any girl who's had a reasonably good education.
It's the "country" girls who struggle with speaking English. Some girls will speak English fluently but don't expect that to be the norm.
Instead of wondering how many Thai girls speak English, why not teach yourself some Thai instead? You can invest in software like Rosetta Stone to truly immerse yourself in the language, or use the free Duolingo app to teach yourself some of the local lingo instead.
Even learning a few basic phrases can put you way ahead on the Bangkok dating scene.
Places To Meet Women in Bangkok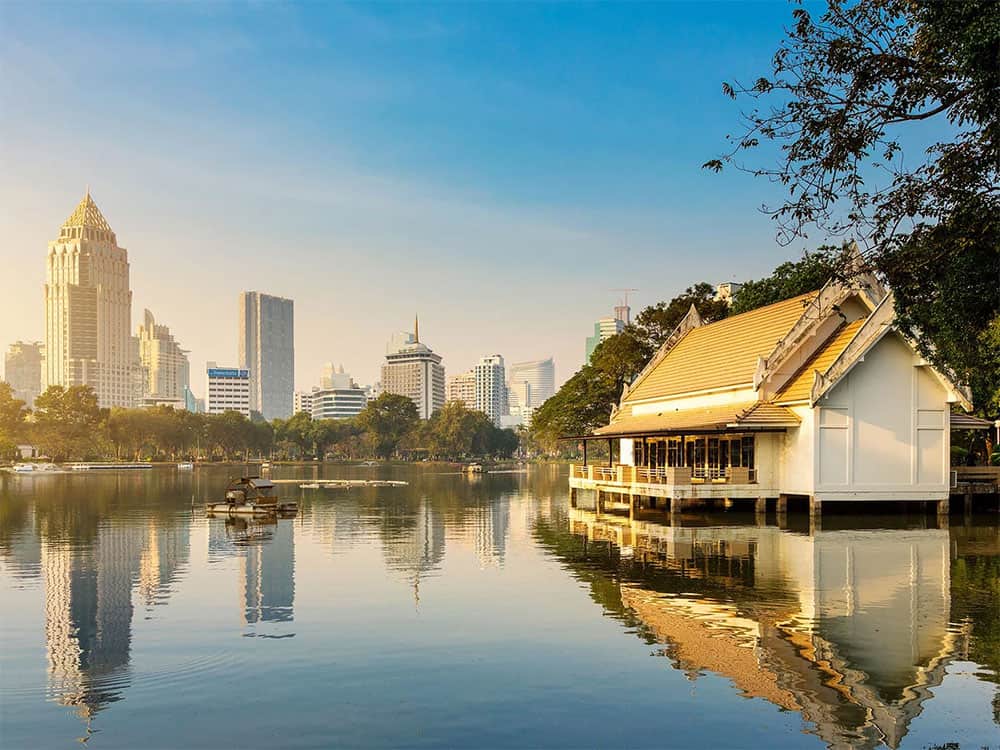 If you follow most dating guides they'll tell you the best place to meet a Thai girl is in a bar, and that can be true, but it depends on the type of girl you want to meet.
Following our advice means thinking outside the box a little bit, and allowing your tourist instincts to lead you to where there are large gatherings of women, and in turn, opportunities for you to put your charm to work.
So instead, of relying just on the worn-out-to-hell bar scene in Bangkok, why not spend a day at Lumpini Park. This miniature oasis in the middle of Bangkok is where lots of people of all sexes gather to chill out.
Bring a book, your MP3 player, and be completely chill, but do make plenty of eye contact, and smile your ass off at any Thai girl who maintains eye contact with you for more than 10 seconds.
Shopping malls in Bangkok are another great place to "bump" into Thai girls. Why?
Because Thai girls love to shop, and although you won't be going shopping with them (not yet, at least) the best place to meet women in an almost any city is in a shopping mall – it's where they congregate!
You can start off by spending some time wandering around the eclectic Terminal 21, Siam Discovery, and Siam Paragon. These are some of the most popular malls in the city along with Central Embassy Shopping Mall, Pantip Plaza, and Central World Shopping Mall.
You have no idea how a shopping mall can work to your advantage in meeting a Thai girl? Try asking for her advice on a nice suit you're thinking about buying.
Thai women are used to men making most of the important decisions in life for them, so they love being asked for advice or tips on anything from clothing, to the best restaurants to eat in.
If you're looking to meet a mixture of foreign backpackers and Thai women, then head to Khao San Road. Just be aware that it's a backpacker's paradise, and you probably won't want to hang out there very long.
Best Places To Go On A Date in Bangkok
Restaurants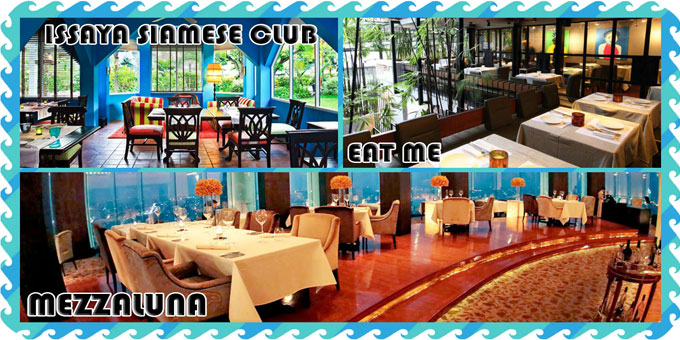 A Thai's idea of a great evening out is a meal with friends, before going out for drinks, so it's very similar to what most Americans and Europeans do.
It also means you won't have to do any great deal of work to convince a Thai girl to join you for dinner. Eating a meal with somebody can become a very intimate, personal and even sensual experience, once you choose the right restaurant and the right company.
Bangkok has a dizzying array of restaurants to choose from, but we're going to save you the headache of having to find one you'll love.
Mezzaluna at Lebua Hotel is pretty much the best haute cuisine restaurant you'll find in Bangkok, having won numerous awards thanks to the amazing dishes prepared by Chef Ryuki Kawasaki. You'll pay for the experience, but it's worth every baht.
Next on our list is the Issaya Siamese Club on Chuaphloeng Road. The service here is exceptional, the food is to die for, and the ambiance is truly romantic.
Most people don't even know it exists though, so that makes it all the more special.
Last, but by no means least, is Eat Me on Convent Road. The dress code here is smart, so you do need to put away the shorts and flip-flops if you want to eat here. The menu is international, inventive, and always changing, and you can't afford to miss the dessert menu.
Bars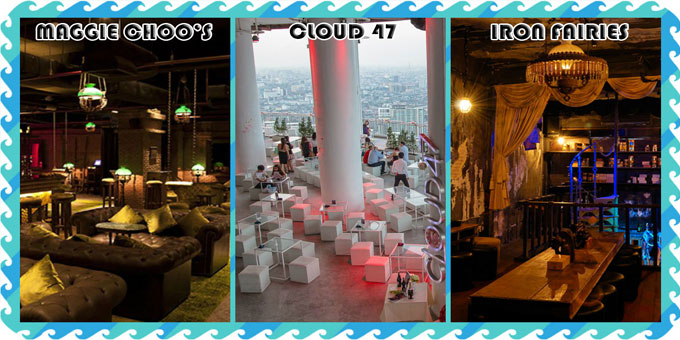 Nightlife in Bangkok doesn't really start until after 11 pm, so once you've enjoyed an amazing meal with your new Thai sweetheart, you can choose from a number of great bars to hang out in until the sun is ready to come up.
Relax, these aren't the seedy bars you read about in horror stories about Bangkok prostitutes – these are upscale bars where you can enjoy a great night.
The top three bars for you to visit are:
Maggie Choo's, which has amazing 1930s-style decor, and some of the best cocktails you've ever tasted. You get what you pay for here.
Cloud 47 is, in our opinion, the best rooftop bar in Bangkok. There's no dress code, and the drinks are affordable no matter what your budget is. The views of Bangkok at night are stunning too, which helps.
The Iron Fairies stands out as one of the most unique bars in Bangkok, with lots of wrought iron and unfinished wood as the decor. Drinks are affordable, and there's also a bar menu available, but don't expect to get a full meal here.
Bars here are meant to close no later than 1 am, but the drinking laws in Bangkok are very flexible, so many of the local bars stay open until the early hours of the morning.
Best Places to Stay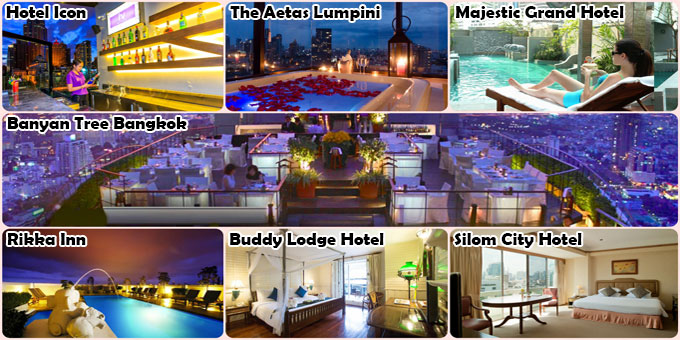 You'll need to get plenty of rest thanks to the frenetic pace of life in Bangkok, and there are lots of options available to you, almost regardless of what your accommodation budget is.
There's still a lot of value for money to be had in this busy Asian city, but there's also the opportunity to enjoy a level of luxury few people get to experience.
At the upper end of the hotel scale is the Banyan Tree Bangkok, which offers stunning views, affordable rooms, considering it's a 5-star hotel, rooftop bar, and all within walking distance of shopping and partying venues in Sukhumvit.
A room here comes in at around $170 for one night.
If you're not feeling the 5-star vibe you can stay in a great mid-range hotel in Bangkok for around $100 per night. Some good examples are the Hotel Icon, The Aetas Lumpini, and the Majestic Grand Hotel.
You can expect most of the mid-range hotels in the city to have pools, and all the other amenities you'd expect from hotels of this type.
Traveling to Bangkok on a budget doesn't mean you have to sleep in a hostel, because you can get a room for as little as $35 per night in hotels like the Rikka Inn, the Buddy Lodge Hotel, or the Silom City Hotel.
You have to manage your expectations a little bit when staying in budget hotels, but then again all hotel rooms look pretty much the same when the lights are turned off.
Money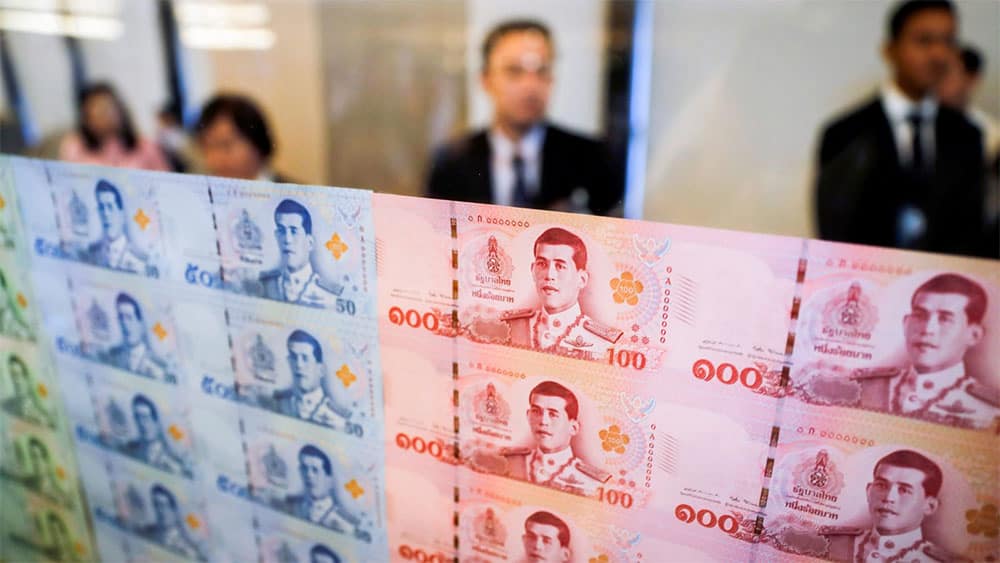 The Thai unit of currency is the Baht (THB) and 1,000 THB is worth about $30, although that will vary. Unlike most Asian countries the US dollar is not widely accepted here, although there are plenty of ATMs for you to withdraw Baht from, and the bigger hotels accept major credit cards.
In terms of your daily budget, you'll need at least 1,500 Baht per day to get by – that covers a basic hotel, eating from street stalls and traveling on public transport. 3,000 Baht per day will get you a mid-range hotel, a meal in a restaurant, and the option to sometimes use taxis instead of buses.
5,000 Baht per day as your budget gets you a really nice hotel room, your choice of meals, private tours to wherever you want, and you'll only travel by taxi.
General Safety Tips
Wear a condom if you're having sex with anyone here – it doesn't matter what they say their background or sexual history is. There are several hundred thousand Thai people infected with HIV, so don't take any chances.
As a farang, you can expect to get ripped off by everyone from taxi drivers, to restaurants, and the odd crooked cop. They will habitually charge you at least double what locals pay, if not five times the normal rate or fee.
Many Thai restaurants have two menus: one for locals, and one for farangs – that's just one example of how you can be conned, and all with a smile.
Avoid anything that seems too good to be true, from ultra-cheap tuk-tuk fares to people offering you the opportunity to buy "rare gems" at insanely low prices.
As with most cities in Asia, you should avoid walking around flashing your cash and listen to your gut instinct. Bangkok is generally a very safe place to visit, but don't take stupid risks.
Getting There
Suvarnabhumi International Airport is where all tourists and travelers arrive when visiting Bangkok. The airport is located about 30km from downtown, which means traveling by train, bus or taxi to get to your hotel.
Just make sure you're using a metered taxi if you hire one, and it should only cost you about 200B ($6) to get to your hotel from the airport. Buses cost around 30B ($0.80) for the same journey, but you can grab a train for about 45B ($1).
You can fly to Bangkok with British Airways, Etihad, SAS, KLM, Turkish Airlines, Air France, American Airlines, Emirates, Korean Air, Air China, and several other major airlines.
Make sure you pay for and collect, your visa on arrival at Suvarnabhumi International – this entitles you to a 30-day stay in the country. Longer visits require a visa application to a Thai consulate.
Today can be the first day of your very own adventure in international dating if you choose, and what better place to have that adventure than in Bangkok?