"Top 20 Hottest Colombian Women" is the name of this article and we think you are going to enjoy it. There are lots of hot Colombian models and actresses. You can scroll down and look at those ladies they are absolute stunners.
Or you can look at the strip of girls just below this text, because these are hot Colombian women that you can actually meet and date:
Yes, these women are all registered at A Foreign Affair, one of the oldest and most respected international dating agencies, and you can contact them and even go meet them.  WOW!
They are amazing, but if you want to see more women who want to meet you check out our Colombian Bride Gallery.
Now, on to the 20 hottest Colombian women you will have to be very lucky to meet.
Catalina Otalvaro
Bikini model, Adriana Lima Clone Man, this girl looks exactly like Brazilian Victoria Secret Model Adriana Lima.  I'm gonna go out on a limb here and say that, Catalina is even hotter than Adriana.  I really never thought I'd hear myself say that ANY woman was better looking then Adriana Lima (except maybe Raquel Welch in "One Million Years B.C.") but just take a look at these pictures – it really doesn't get any better than that!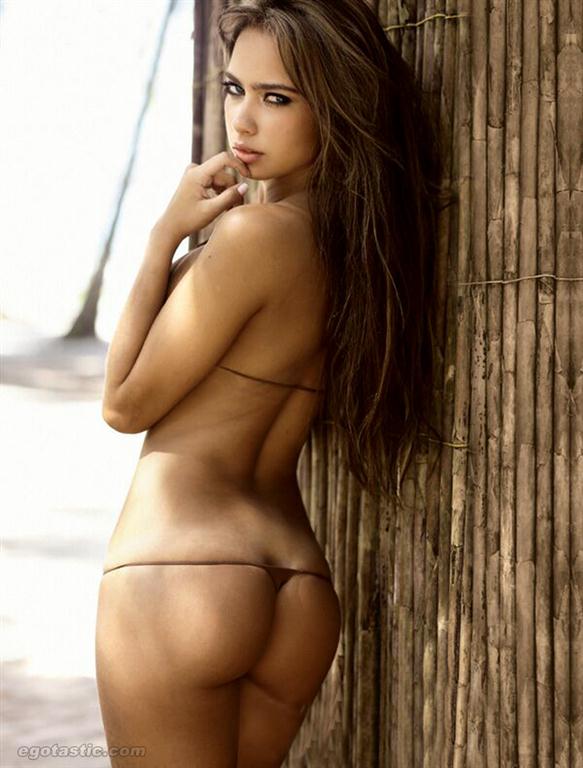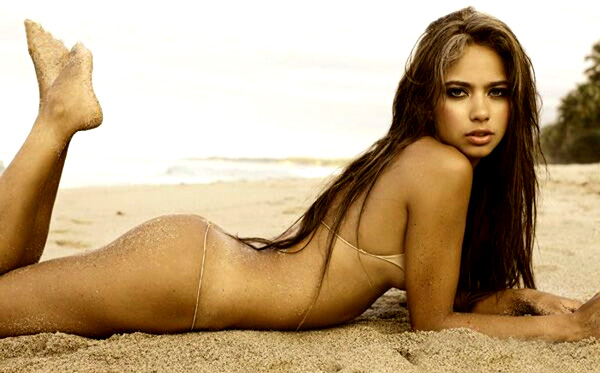 Shakira
International Music Sensation The hair! The Eyes! The HIPS!!!!  I decided to include a video for this Super-Sexy Colombian Singer because to get the full effect of her Hotness, you really need to see her dancing.
Taliana Vargas
 Miss Colombia 2007 and Miss Universe first runner-up 2008 Taliana María Vargas Carrillo was born in Santa Marta, Colombia in '87.  This Colombian beauty queen is of Greek descent through her grandparents.  She speaks fluent Spanish, English, and Italian, as well as some Greek and Arabic. Vargas is currently a  student of Journalism at the Northern Virginia Community College in Alexandria, Virginia.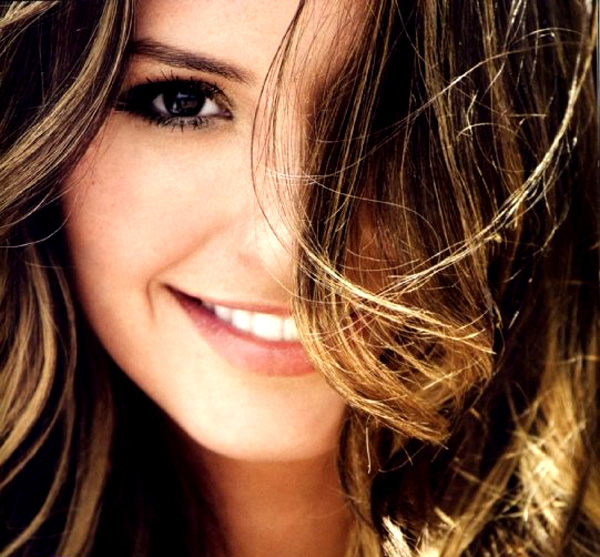 Zulay Henao
Actress Born in Medellin, Colombia, Actress Zulay Henao emigrated to New Jersey after high school and served 3 years in the U.S. Army.  She's done stints on Law & Order: SVU and Lifetime, and now this Medellín-born stunner is literally hitting the big time starring opposite Terrence Howard in the under­ground brawling flick Fighting.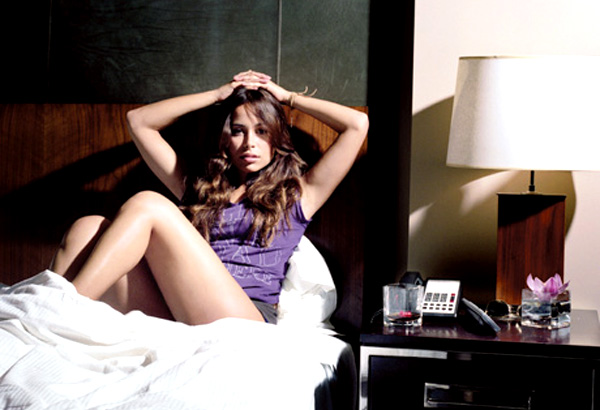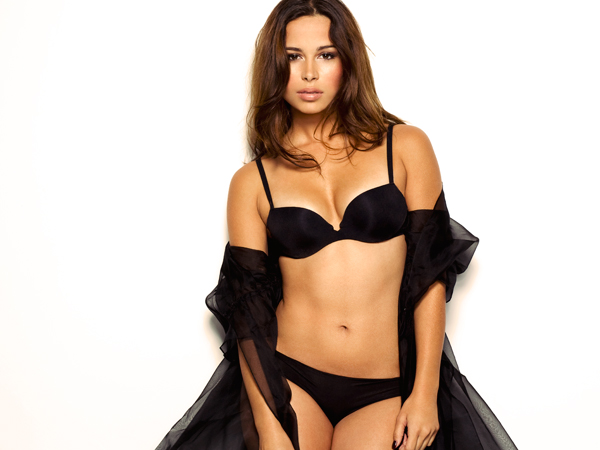 Manuela Arbeláez
Colombian soap opera actress and video vixen Yet another Uber-Hottie from Medellin, Colombia Manuela Arbeláez moved to New York  in 2006 where she became one of the finalists in The Price Is Right Model Search contest.
Although Arbeláez did not win the contest, she impressed the producers of The Price Is Right and was hired as a model for the show.
In 2010, Arbeláez appeared in the music video "Loving You No More" by Diddy-Dirty Money. She was also featured in the video for Robin Thicke's song "It's in the Mornin'."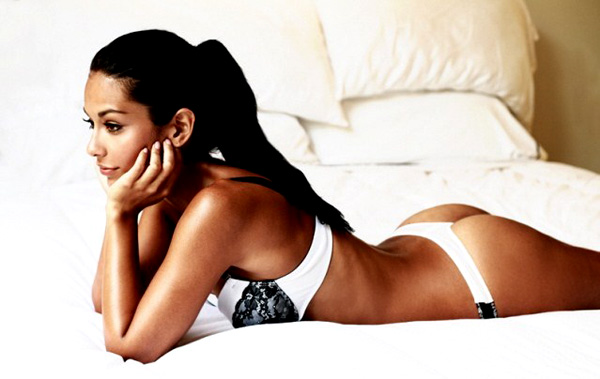 Karen Carreno
Swimsuit model, Music Video babe Karen moved from Colombia to Mexico when she was 15 to pursue modeling. In Mexico she worked for major Modeling agencies for four years, and was hired to do magazine covers, runway shows, advertising campaigns and television commercials.
She gained widespread notoriety when she appeared in a music videos for Juanes, arguably the biggest Colombian Pop Star. From Mexico Karen moved to New York City where she landed a 3-year worldwide campaign with Guess.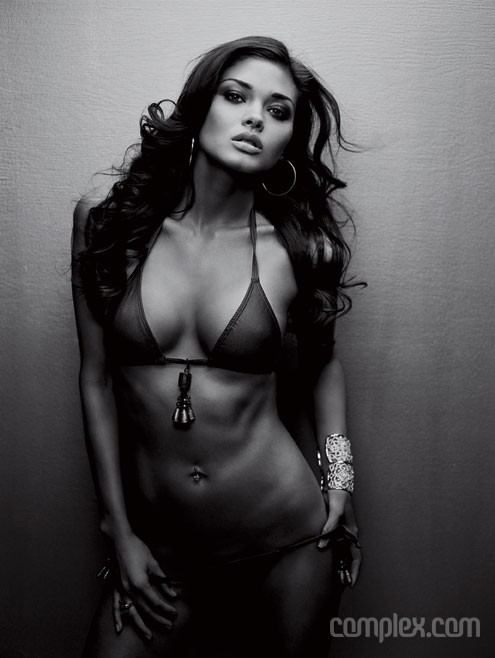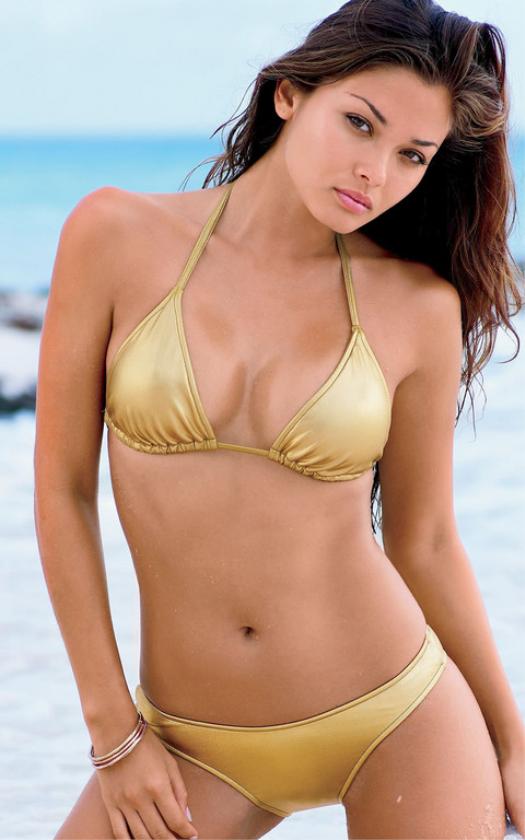 Lucia Tovar
Glamour model, porn star This hot model/porn star was born in Cali, Colombia.  Lucia went from working as a messenger and courier for her uncle's shoe factory in Colombia to a Hooters and Hawaiian Tropic model in Arizona. This luscious Colombian babe has appeared in numerous calendars, catalogs and magazines, including Playboy. If  you are interested in dating a hot Colombian girl, check this one out!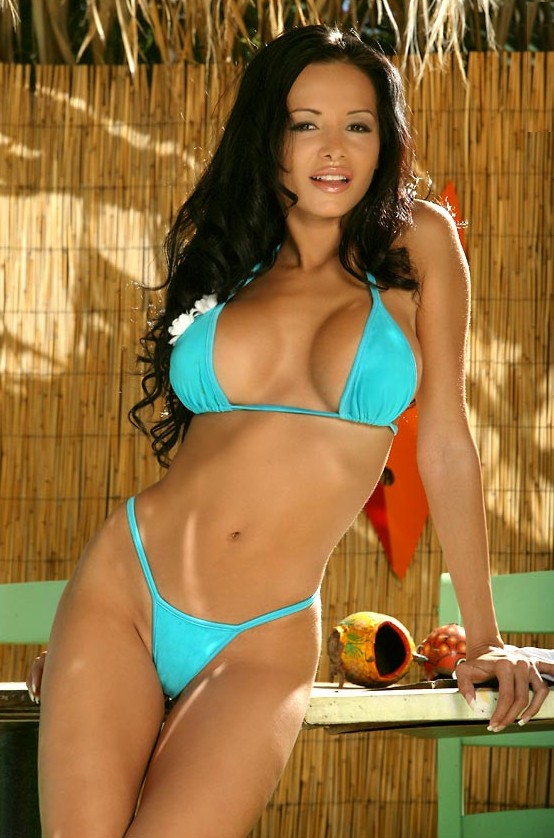 Jery Sandoval
Actress, model, singer Barranquilla born babe, Jery Sandoval is best known in Colombia for her role of María Reyes in Los Reyes, a Colombian telenovela. At present, she appears on a Televisa Mexican series called Código Postalas Regina Corona.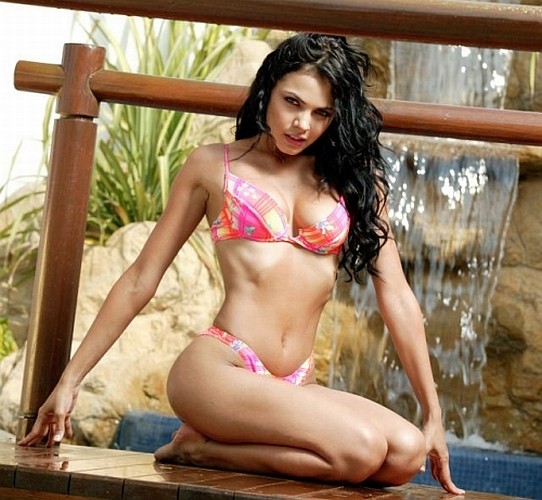 Carla Ossa
Super Model It surprised me to learn that Six-foot tall Carla Ossa is the only Colombian model repped at Elite Modeling Agency.  She has graced the covers of magazines like Self and Vanidades, and appeared in TV commercials for Burger King, Nair and many others.
Carla almost added "Actress" to her job description – but had to turn down a role in the Miami Vice movie because of a conflict with her modeling contract with Avon.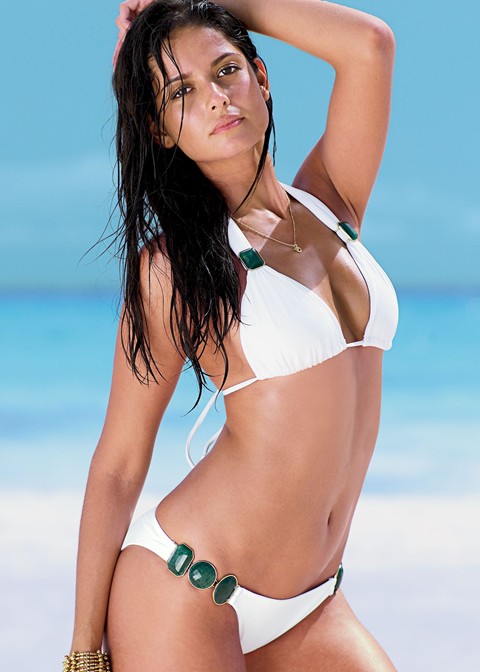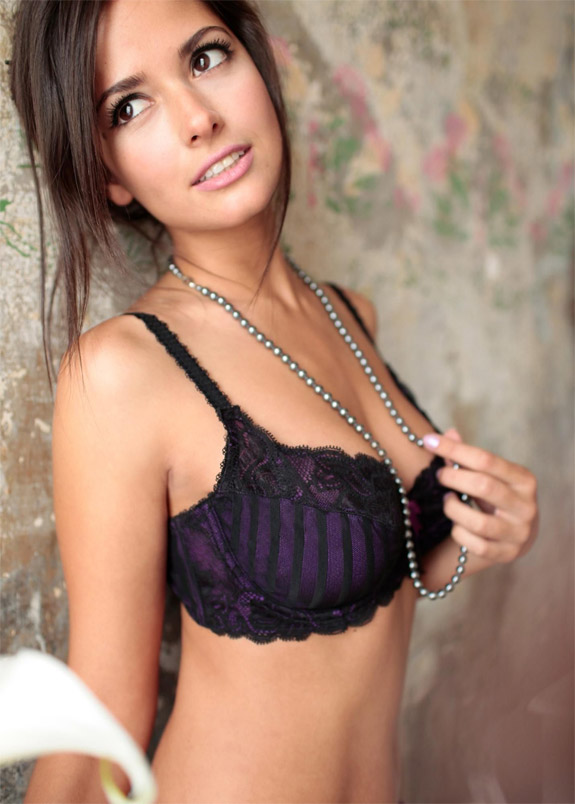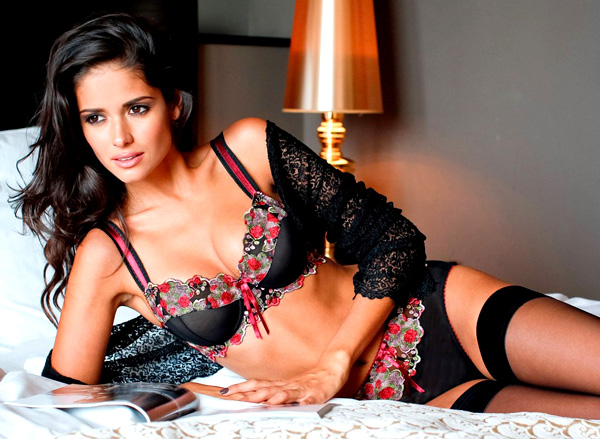 Camila and Mariana Davalos
Models, TV Hostesses Yes… TWINS!!! These two Colombian models were born in the United States but have lived in Medellin, Colombia for most of their lives. Both are hostesses of a TV show in Colombia called "Rumbas de la Ciudad" (City Parties).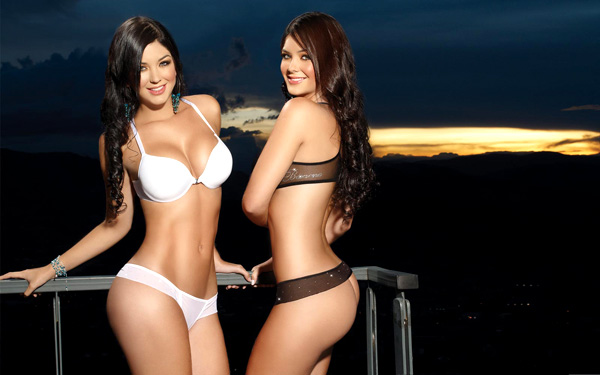 Danna Garcia
Actress, Singer Danna Maria García Osuna was born in Bogota in 1978 and was named one of the 50 most beautiful people according to People en Español's "Los 50 más Bellos" list.  But I'm sure she is still much more excited to have made it to my list of the 20 hottest Colombian women.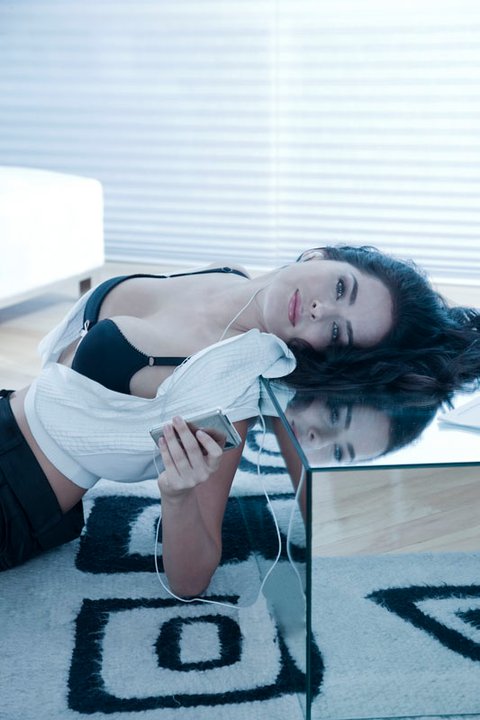 Jessica Cediel
Colombian TV Personality Jessica is one of the hosts of a popular Colombian TV show called "Muy Buenos Días"on Canal RCN. I've never seen the show but I've heard it described as Colombian's answer to Regis and Kelly. Cediel struts around in sexy outfits along with her co-host Laura Acuña,  another Colombian Hottie who you will see underneath Jessica.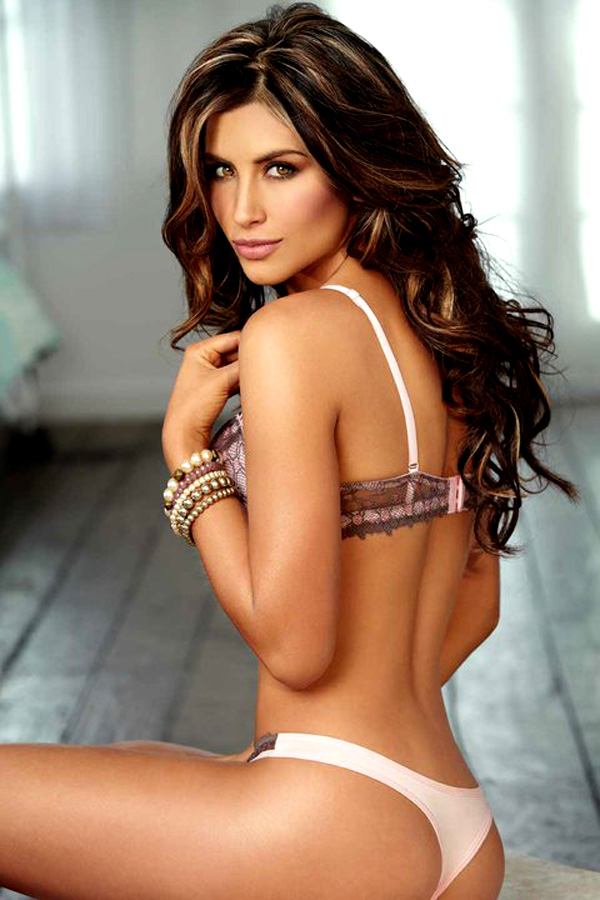 Laura Acuna
Jessica Cediel's co-host. This super hot Colombian babe studied law at the Universidad Autonoma de Bucaramanga but eventually became a TV sensation.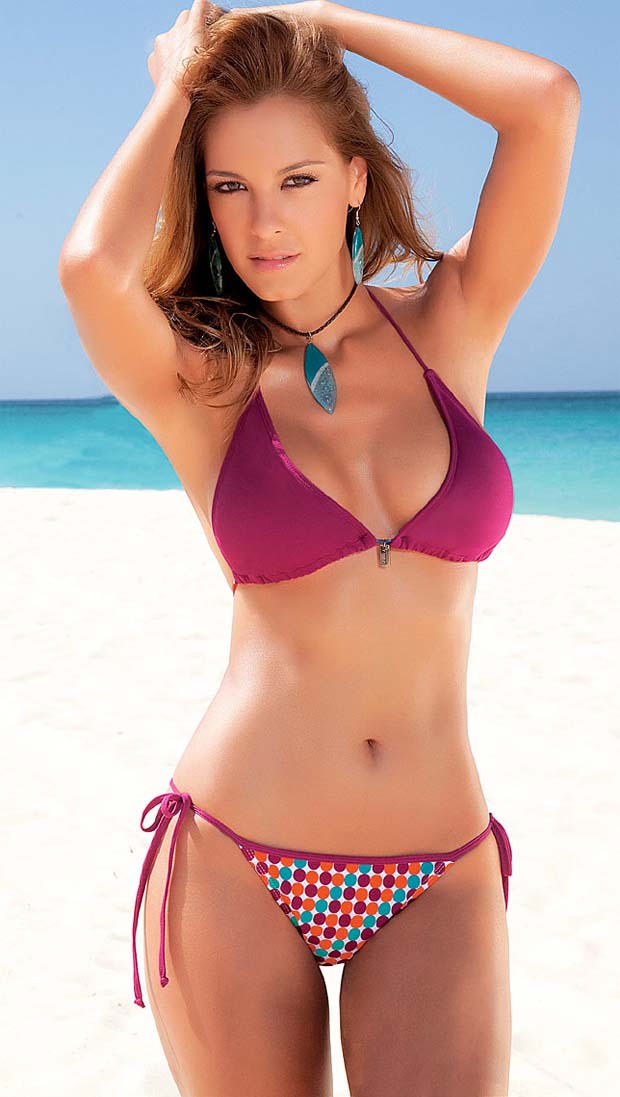 Angie Sanclemente Valencia
Beauty queen, Model and Reputed Drug Lord Angie Sanclemente Valencia is a former Colombian beauty queen and lingerie model believed to be the ringleader of one of the world's largest drug syndicates.  I can't believe no one has made a movie about this one!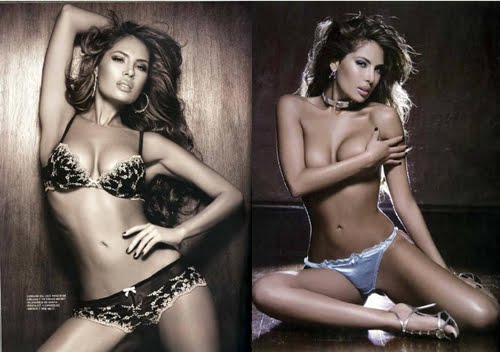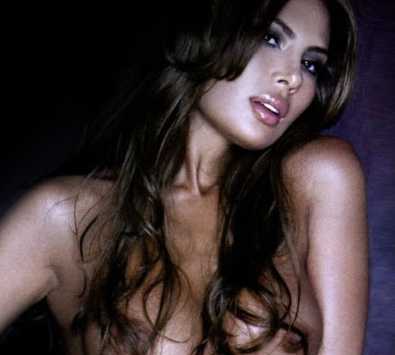 Paola Andrea Rey
Model, Actress Uber hot Telenovela actress and model from Bucaramanga, Santandar, Colombia.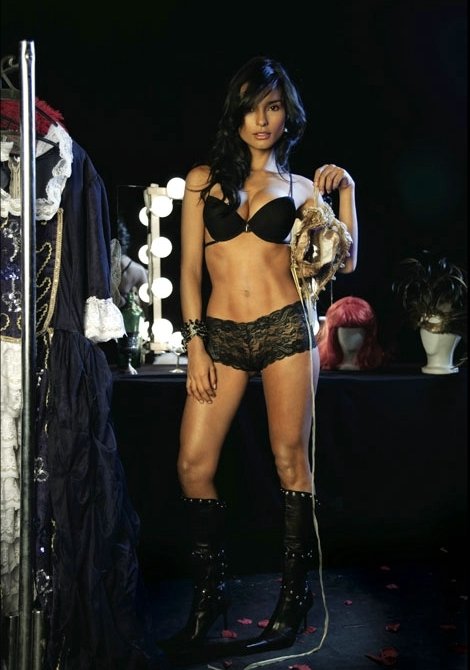 Adrina Bottina
Actress, Singer Colombian singer and actress born in Palmira, Valle del Cauca Colombia.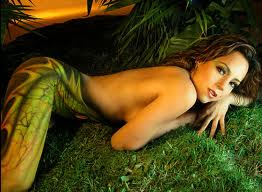 Fanny Lu
Singer-songwriter, Actress Fanny Lucía Martínez Buenaventura, known professionally as Fanny Lú, is a singer-songwriter and actress from Santiago de Cali, Colombia.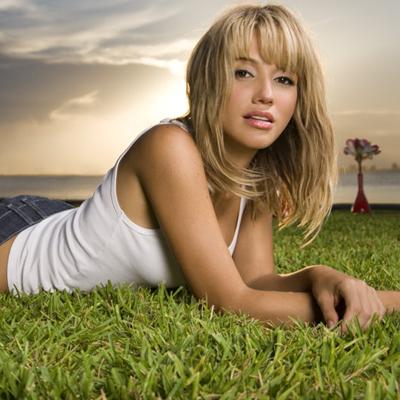 Paula Garcés
Actress
Colombian-American actress who stared in "Harold & Kumar Go to White Castle", "CSI: Miami," "The Sopranos," and "Oz." Garcés was born in Medellín, Colombia.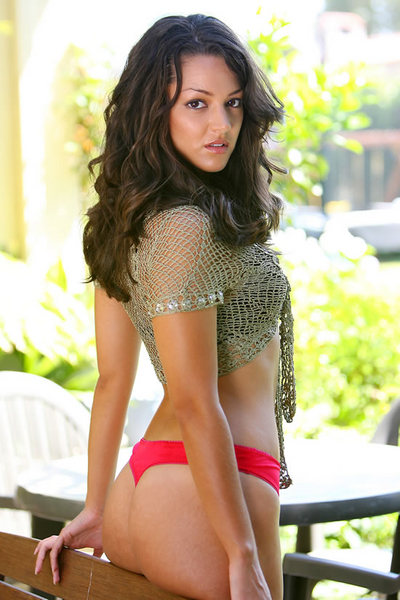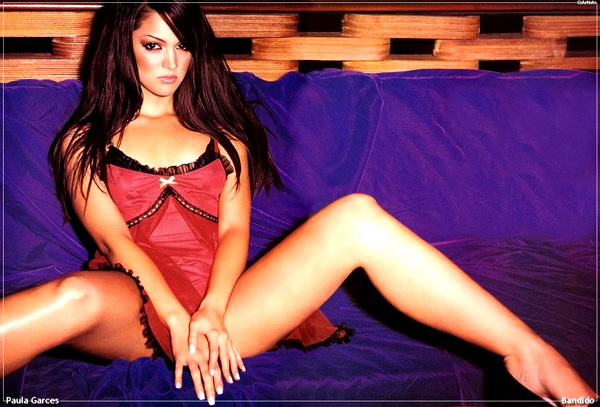 Karen Bray
Model, Calendar Girl Karen Margarita Bray rose to fame as a top competitor in the Miss Colombia pageant. She was also a member of the Colombian Junior Olympic gymnastics team.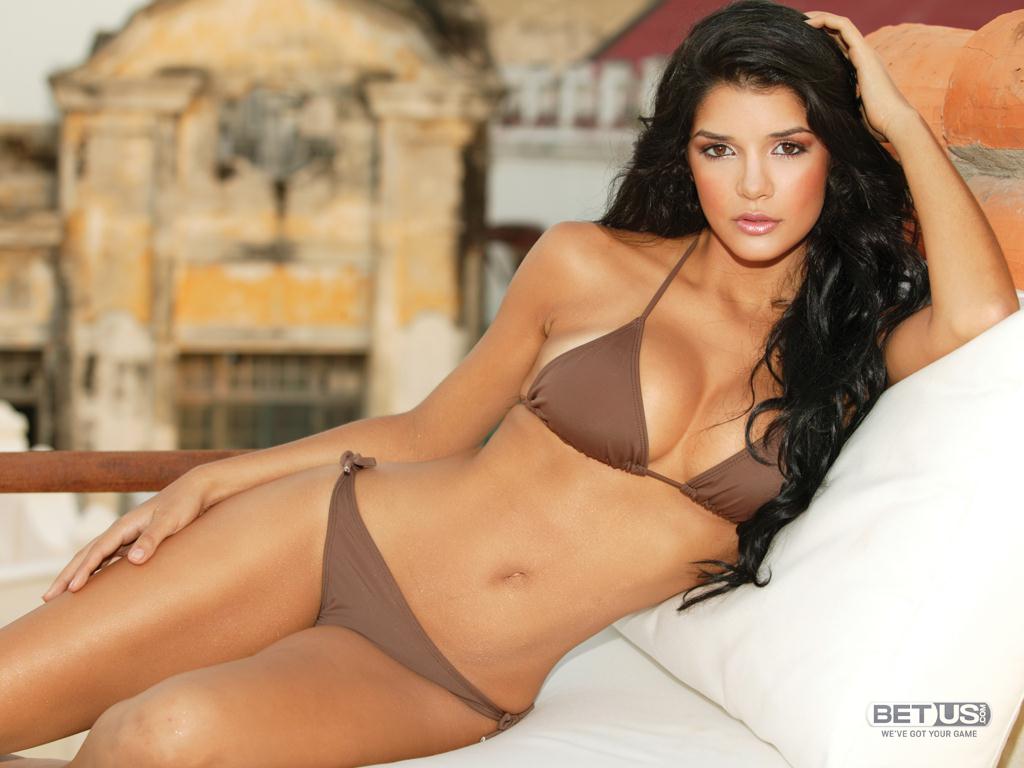 Sandra Valencia
Model Sandra is a swimsuit model and a fashion design student from Medellín, Colombia.

Jeymmy Vargas
Beauty Queen ( Miss International 2004) Jemmy is a former beauty queen and a model who became Reina Internacional del Cafe 2004 and the third Colombian babe to win the title of Miss International in 2004.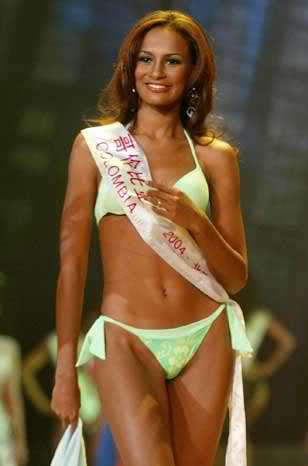 María Fernanda Yépez
Telemundo actress; Singer This Colombian actress and model is best known for playing Yésica "La Diabla" on the Telemundo hit series Sin Senos no hay Paraíso.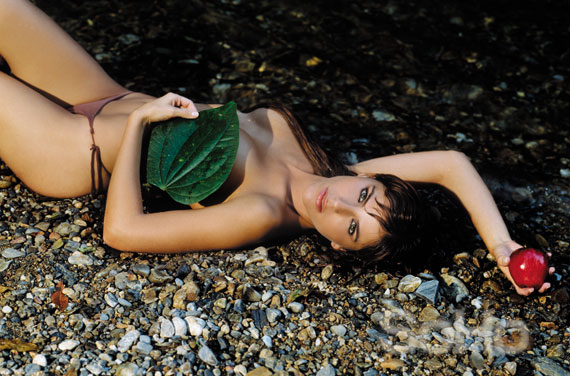 Sara Jaramillo
Model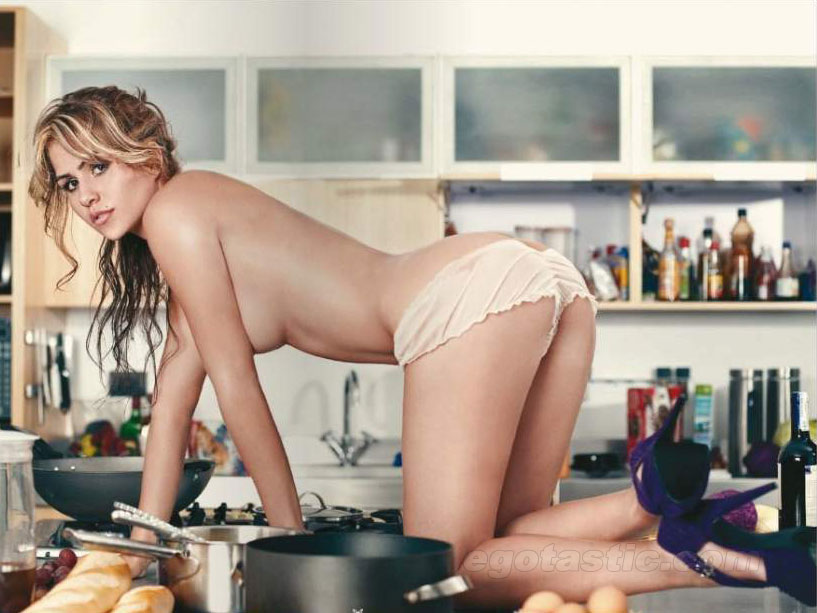 Ana Sofia Henao
Bikini model Ana Sofia got her start by modeling seasonal clothes from several Colombian chain stores. From those humble beginnings she went on to become  the face of Skechers shoes and a world class bikini model.

Sara Corrales
Model; Soap opera actress Sara is a Colombian actress, model, dancer and business owner. She is best known for her appearance on the 2004 telenovela Todos quieren con Marilyn as Catalina Osorio.  In 2008 Sara  played the evil Jessica on the telenovela Vecinos, which earned her a nomination for the best villain of the year.

Melissa Giraldo
Model Melissa Giraldo is from Medellin, Colombia where she has done various campaigns for lingerie and swimwear companies. If you need more photos of Melissa, here's a LINK to a campaign she did for Phax Swimwear. In November 2009 she won the Miss Betus Award.

Ok, so there they are, some of the hottest Colombian girls on Earth. Unfortunately, you probably don't have much of a chance to date any of these girls, but don't get too depressed, there are plenty of Super-Hot Colombian girls you can date at the various Lating Dating Agencies on the web.
I think you would be surprised by the quality of some of these girls, especially the ones they have over at Amolatina or A Foreign Affair.
So, if this post has left you wanting more, head on over to one of these sites and check out some of the dating profiles.  Who knows, you may just end up dating the next Colombian Super Model.
More Hot Colombian Women:
Colombian Models: Liz Solari, Natalia Paris, Reina Moncada, Sara Jaramillo, Eliana Franco, Isabela Cordoba, Camila Barreneche, Johanna Cure Lemus, Angelica Casañas.
Colombian Beauty Queens: Valerie Dominguez, Catherine Manchola, María Cristina Díaz-Granados, Elizabeth Loaiza, Vanessa Mendoza, Carolina Guerra, Carolina Cruz.
Colombian Actresses: Paola Turbay, Catalina Denis, Carolina Gaitan, Sara Corrales, Natalia Villaveces, Amada Rosa, Amparo Grisales, Aura Cristina Geithner.
Colombian TV Hostesses: Sonia Uribe, Andrea Serna, Adriana Arboleda.
Colombian Singers: Carla Giraldo, Veronica Orozco, María Fernanda Yépez.
Colombian Porn Stars: Lupe Fuentes, Selena Spice, Esperanza Gomez, Lisa Daniels.

Editor-in chief – An over educated international traveler, he sets ILS' light, positive tone. Charlie constantly pushes to ensure every article is supported by good sources, preferably from peer reviewed journals, government reports, or top-flight newspapers and magazines.