Ethiopian women have lots of fans and we know why. These ladies are often tall, willowy, and elegant without much effort.
Addis Ababa, the capital, is a beautiful, ancient city located at 7780 feet above sea level, and the country is getting easier to get to every day. Dallas to Ethiopia is only about twenty hours and from there you could check out a lot of other African girls.
There are more reasons to visit Ethiopia than just the beautiful women, but after looking at this list you are not going to need any other reasons.
Here are 20+ hot Ethiopian women for your viewing pleasure:
Liya Kebede
Model, Maternal Health Advocate, Clothing designer & Actress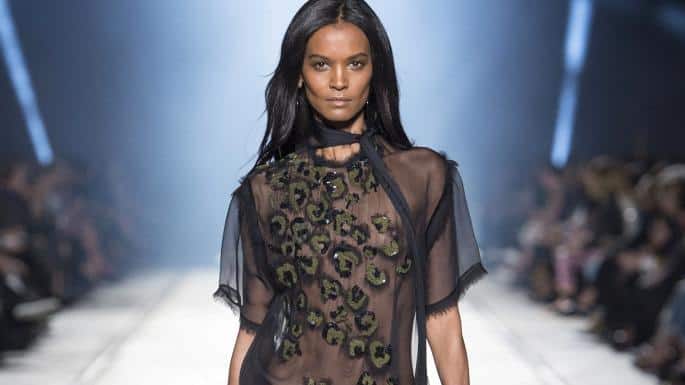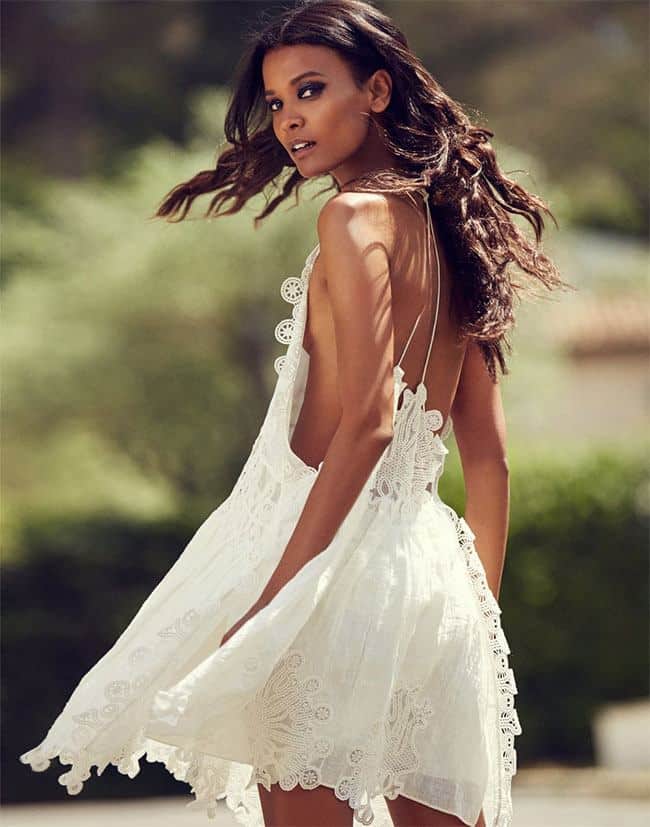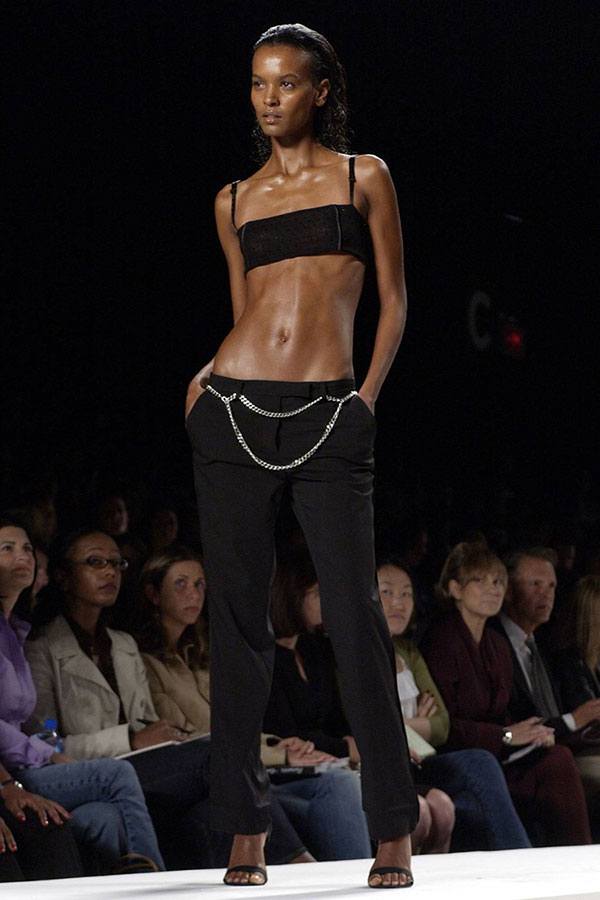 Liya Kebede is a groundbreaking model from Ethiopia. Furthermore, she is a clothing designer, actress, and an active philanthropist who's committed to the health of infants, children, and women.
When she was still a child, Liya was discovered by a French film director who recommended her to many modeling agencies. Right after finishing her education, Liya moved to Paris to start a successful modeling career. She modeled for Tommy Hilfiger, Yves Saint-Laurent, Gap, Victoria's Secret, Revlon, and many other globally famous brands.
Shortly after moving to the United States, Liya became the first person of color to model for Estée Lauder. On top of that, she was on the cover of the first issue of Vogue that featured a single model.
In 2007, Forbes identified this beauty as the eleventh-highest-paid top model in the world.
---
Gelila Bekele
Model, Writer & Documentary Filmmaker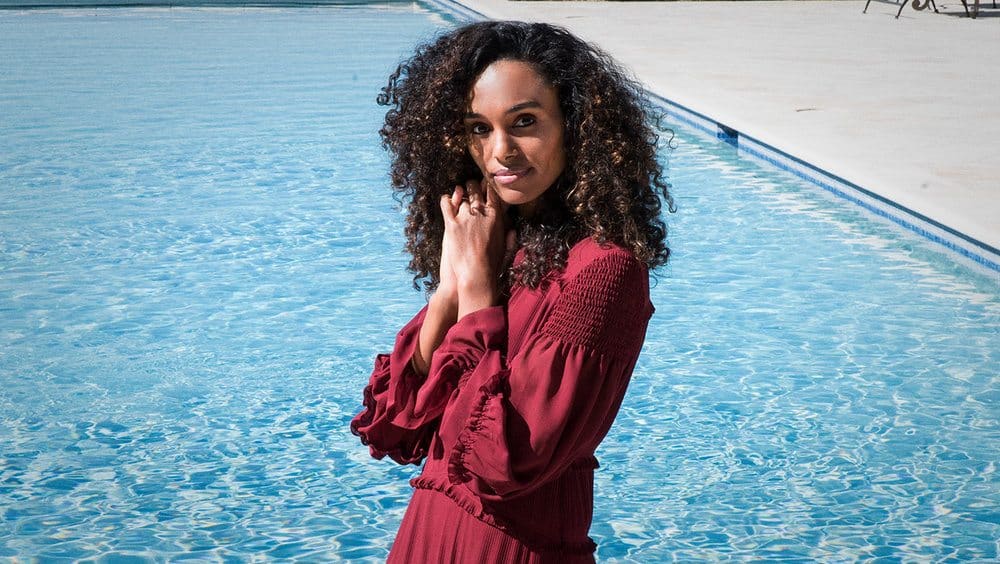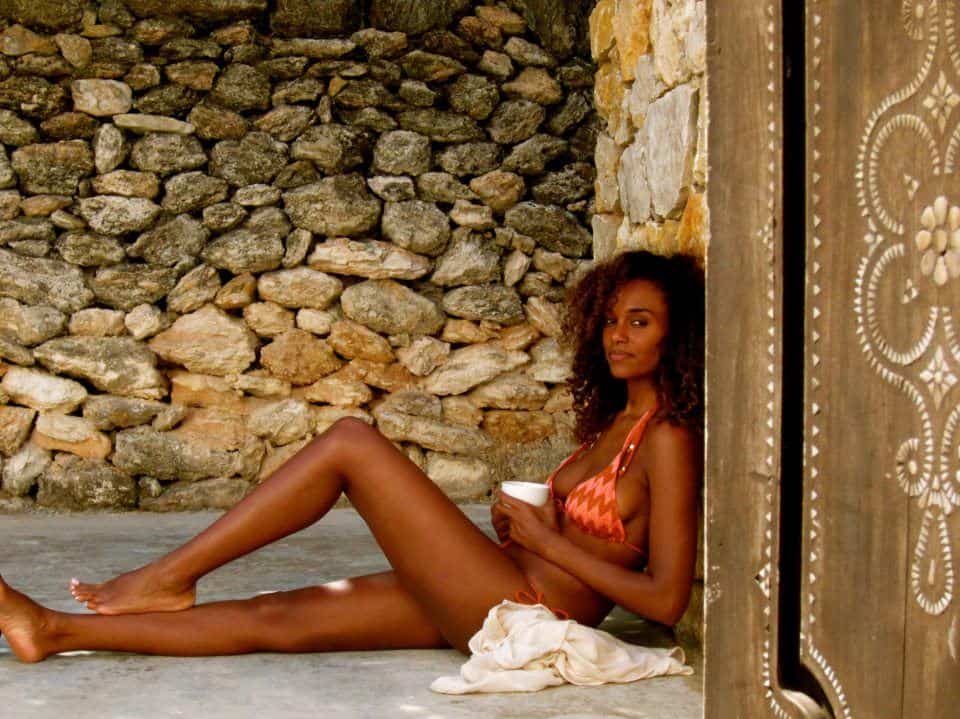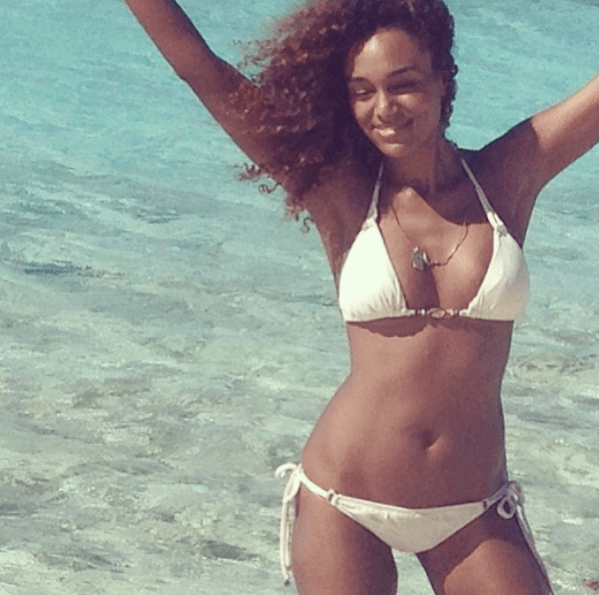 Gelila Bekele is a model, humanitarian, social worker, writer, and a documentary filmmaker. Throughout her career, she has modeled for world-famous brands such as Diesel, Levi's, Anna Sui, Tory Burch, Michael Kors, H&M, Nespresso, Pinko, L'Oreal, Pantene, etc.
Also, this sexy Ethiopian girl appeared in countless international magazines and publications.
To this day, Gelila remains a role model for many Ethiopian women. She is known as an easy-going gal who isn't crazy about following trends. Instead, she loves nurturing her own style and feeling comfortable in her skin.
Apart from being one of the hottest Ethiopian women, Gelila is the perfect mixture of beauty, brains, and social responsibility.
---
Gate Maya Haile
Supermodel & Philanthropist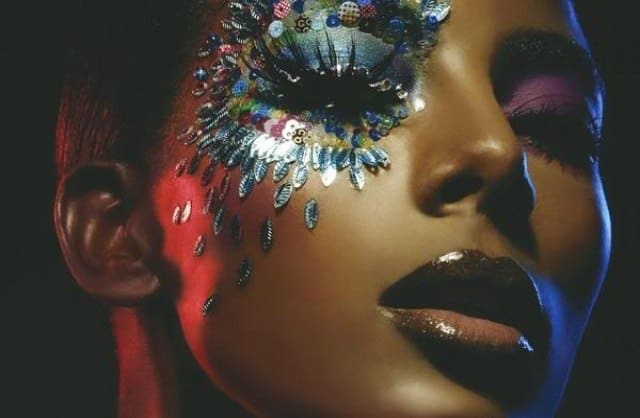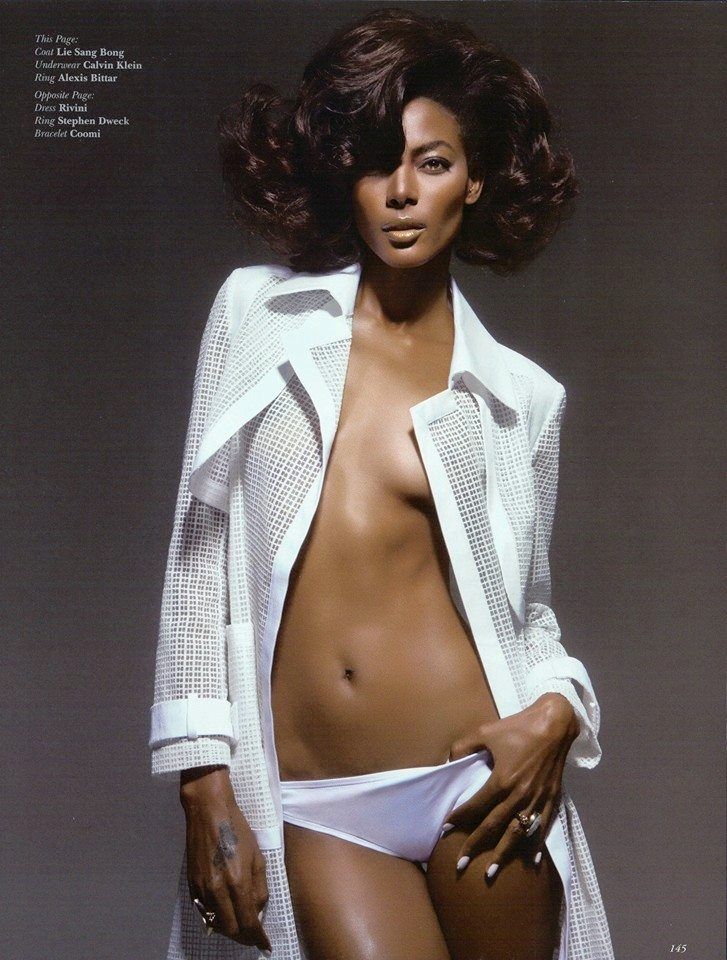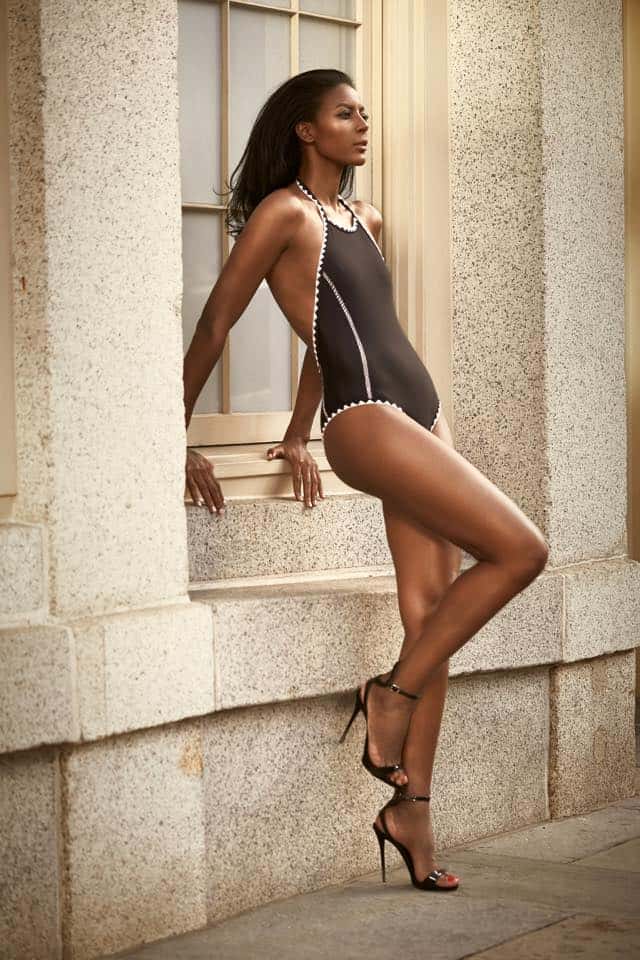 Maya is another international model who was born in Ethiopia. She grew up in the Netherlands and later moved to New York where her modeling career took off. Some of the best top modeling agencies such as Elite, IMG, and Ford represent this stunning Ethiopian girl.
When she was a teenager, Maya thought about modeling for a long time. At the age of 20, she finally decided to tell her family about it. Also, to her, it wasn't only about modeling. She said that modeling can help people expand their networks, which allows them to become activists, photographers, filmmakers, etc.
With that in mind, Maya has come up with numerous projects. She strives to provide opportunities for girls in Ethiopia and motivates those who want to enter her world. She also provides mentoring and shares her experiences with others.
Maya also works closely with UNICEF, which has been particularly rewarding for her personal life.
---
Mearg "Magi" Tareke
Hot Ethiopian Model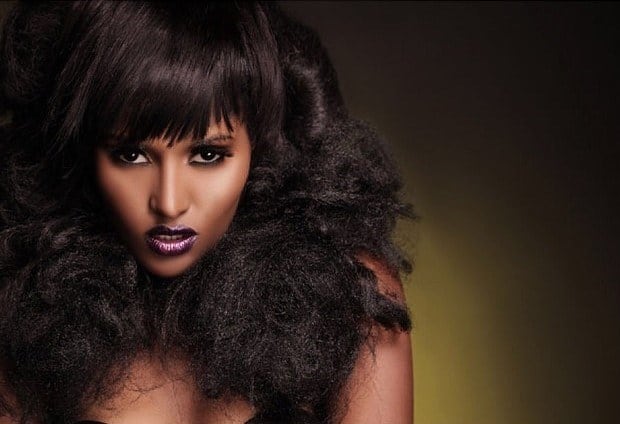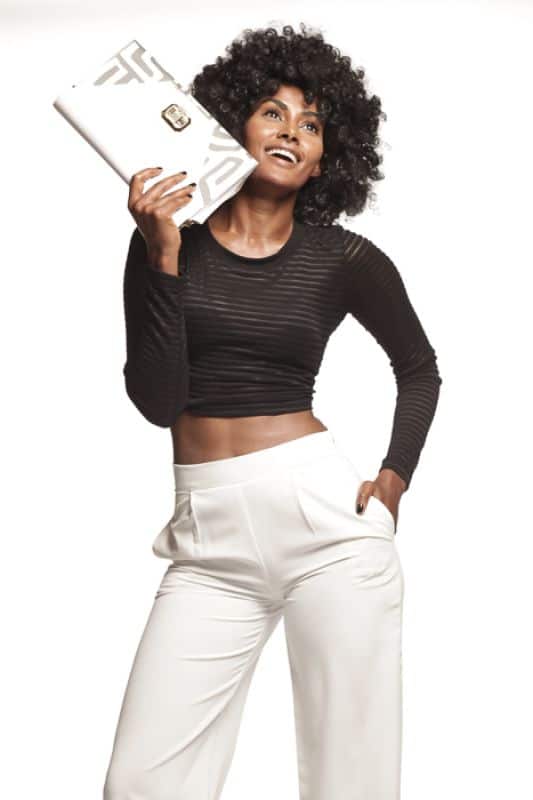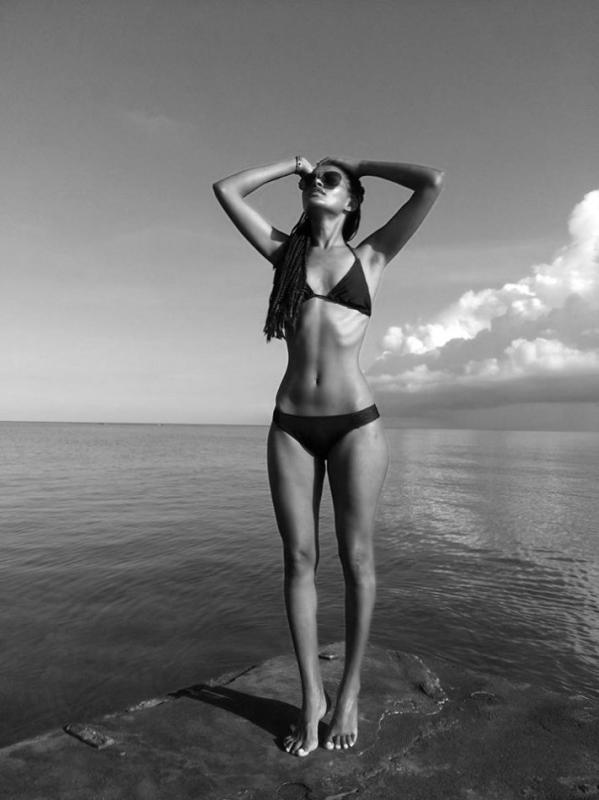 When you think about sexy Ethiopian girls, Mearg Tareke is the first one that pops to mind, right? This American-based model has been modeling for only a while now, but she managed to win our hearts nevertheless.
She started to model at the age of 20 and has quickly become one of the most sought-after faces in the fashion industry. She's made her first appearance in 2011 and participated in Baltimore and NYC fashion weeks, Crystal Couture, FBLDC, as well as the Asia Bridal Show since then.
As one of the top up-and-coming models from Ethiopia, Magi also appeared in publications such as Natural Hairstyle Magazine, The Baltimore Sun, Elléments Magazine, and VIGORE.
In addition to being hot as hell, Magi is also a bookworm. While pursuing a modeling career, she also attends a pharmacy school full time.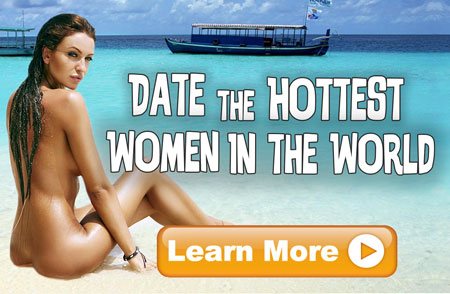 ---
Tahounia Rubel
Israeli Fashion Model, Singer & Television Personality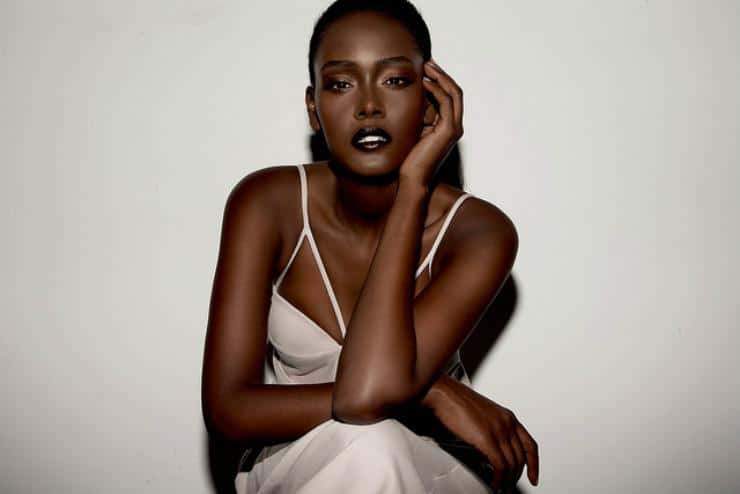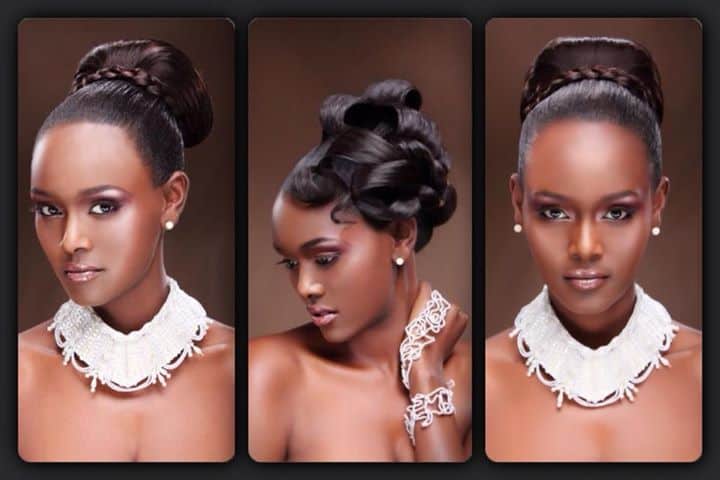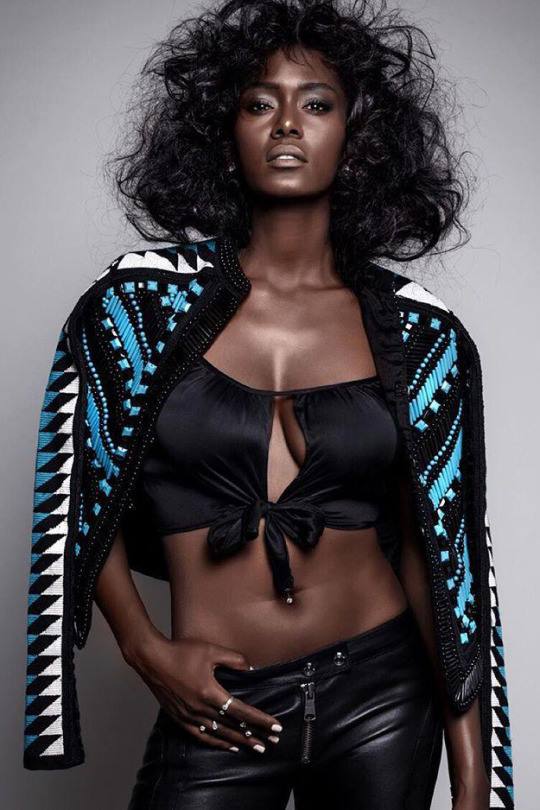 Tahounia is famous for participating in the World Supermodel Pageant in Fiji. Also, many people know about her London fashion campaigns for Diesel jeans and MAC cosmetics.
In addition, you maybe know her as the winner of the fifth series of HaAh HaGadol (the Israeli version of Big Brother).
Galit Gutman produced a 45-minute documentary about this hottie, called Tahounia — By Herself. In the film, you can learn about her most intimate moments, her tough childhood, and her life before entering HaAh HaGadol.
In 2014, this documentary was broadcast on Channel 2 and was the second highest-rated program for the day.
---
Sarah Nuru
German Fashion Model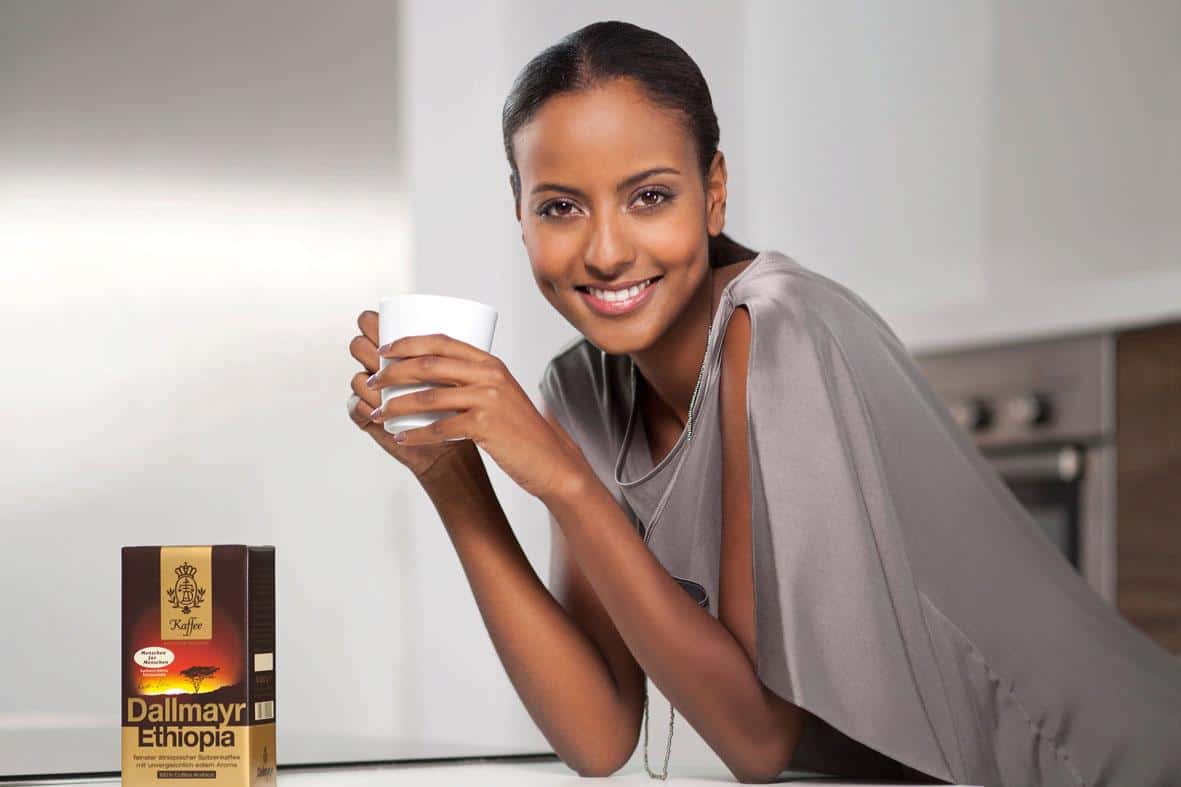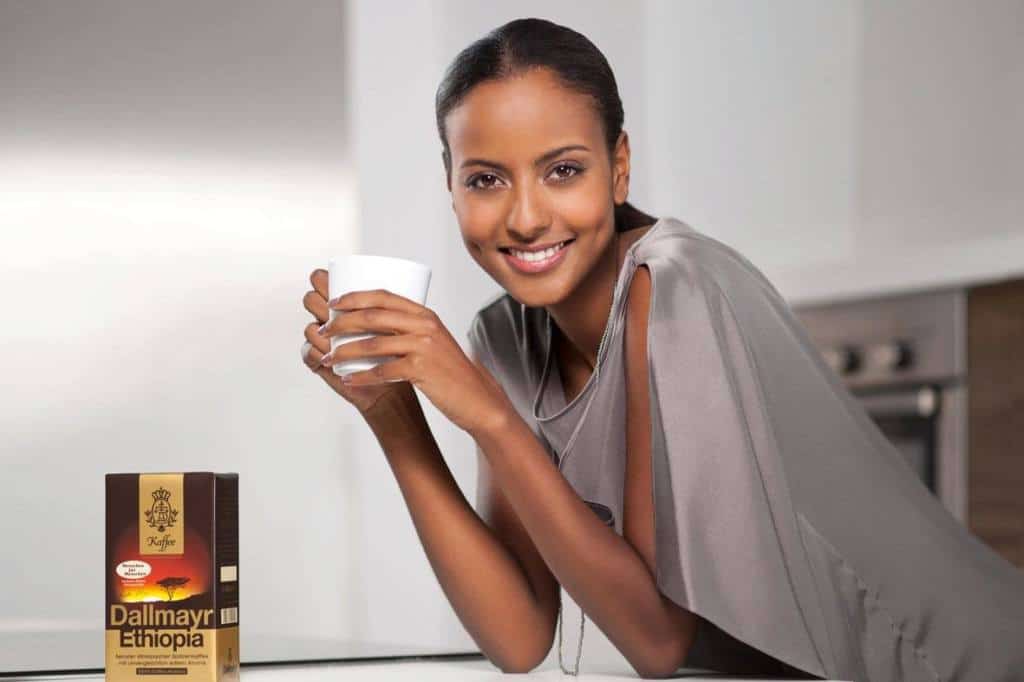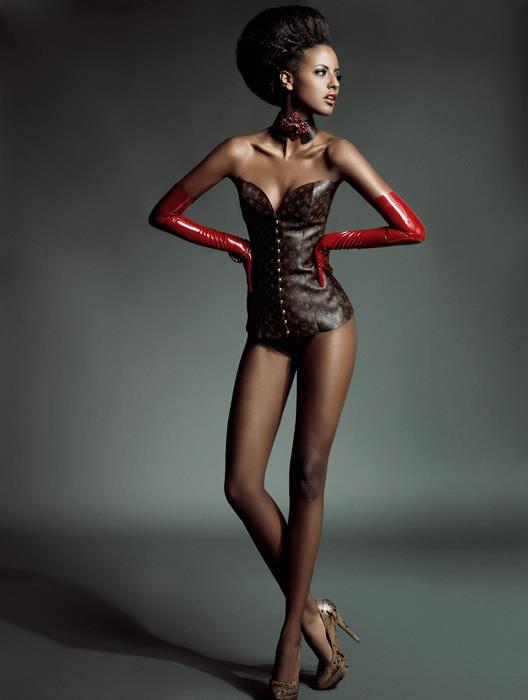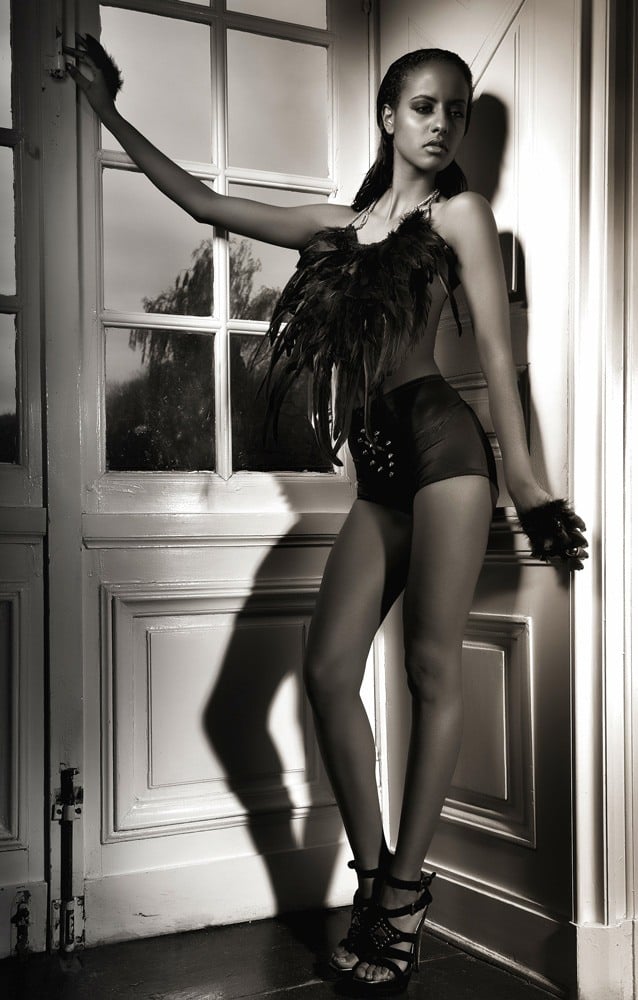 Sara Nuru is a German-born model with Ethiopian origin. While she was still in high school, her friend persuaded Sara to take part in Germany's Next Top Model in Munich.
She ended up as one of the finalists and won jobs for Gillette and Sony Ericsson during the competition. In 2009, she became the first Ethiopian winner of Germany's Next Top Model. As a reward, she won a modeling contract with the Heidi Klum GmbH.
After winning the contest, Sara's modeling career finally started. She participated in many fashion week shows in London, New York, Milan, Berlin, etc.
---
Yordanos Teshager
Fashion Model, Beauty Queen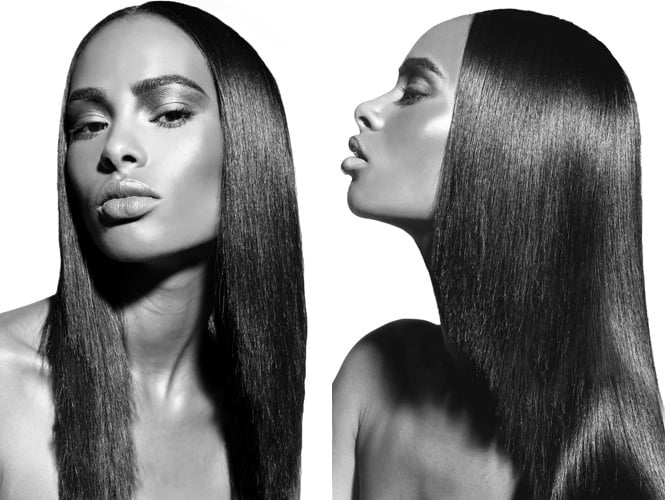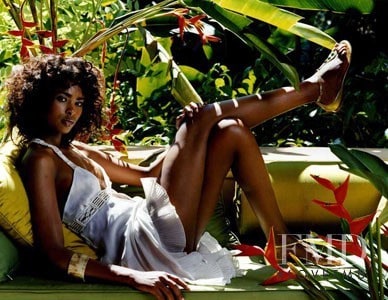 When it comes to hot Ethiopian women, we have to mention Yordanos Teshager — one of the most beautiful women not only in Ethiopia but the world.
In 2005, after she attended a casting session in Ethiopia, Yordanos became a semi-finalist for the Nokia Face of Africa. On top of that, she was the second runner-up for the Miss World Ethiopia in 2005. She participated in Miss Intercontinental as well, where she won the fifth place.
When she first started modeling, Yordanos was one of the first and very few models of color to have walked Fashion Week shows. Throughout her career, she walked for Armani, Rock & Republic, Prada, and Naeem Khan, as well as many other famous brands.
---
Helen Getachew
Miss Ethiopia Universe 2012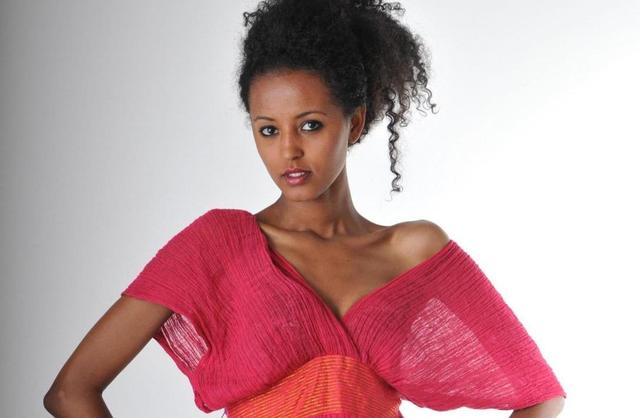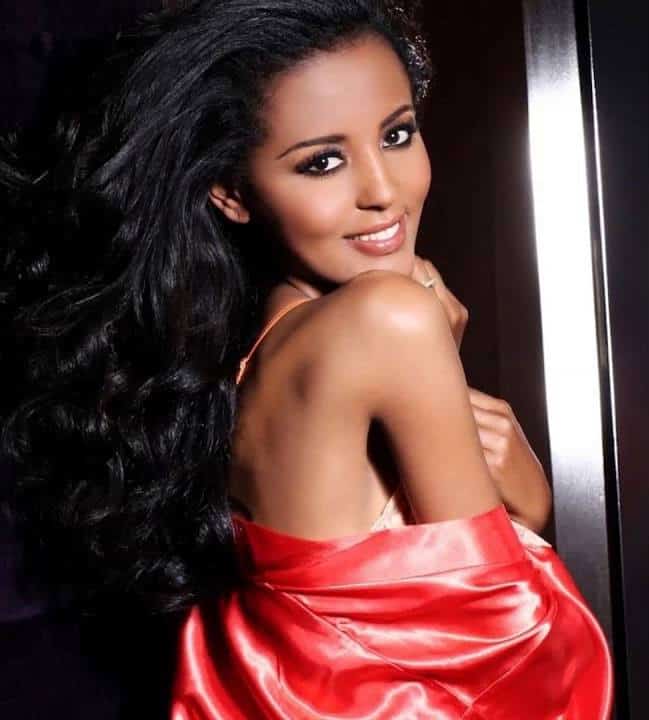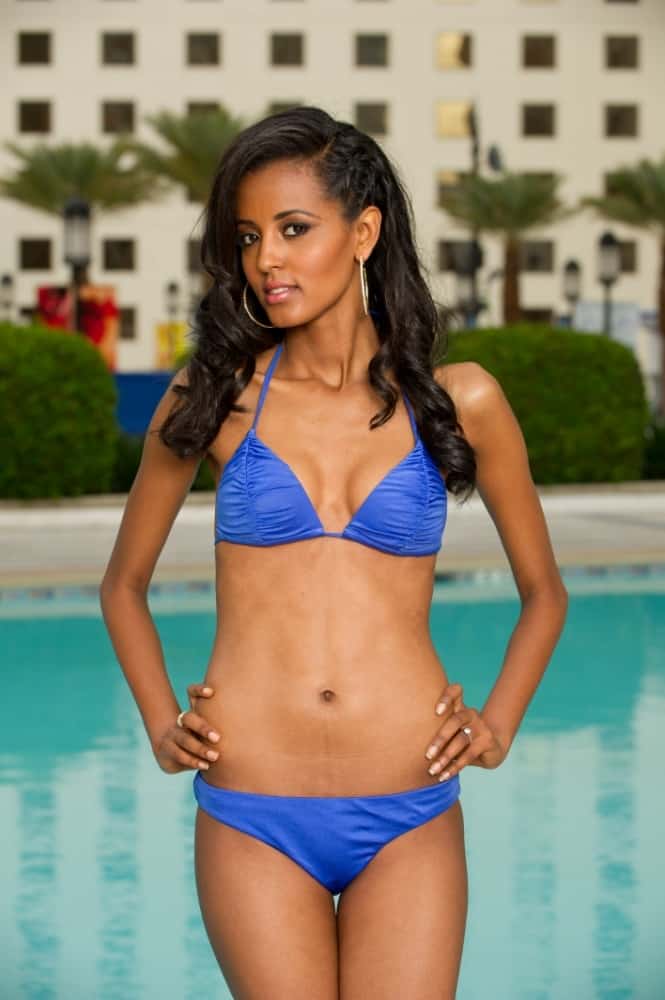 If you are a fan of Miss Universe (and who isn't?), you probably know Helen Getachew as Miss Ethiopia Universe 2012.
She was born and raised in Addis Ababa, Ethiopia, where she experienced a spiritual upbringing. Helen is a true dream come true for every man — she enjoys spending time with her closest ones, reading the Bible, and of course, studying fashion.
Apart from being interested in fashion, Helen dreams of helping the poor, especially children.
---
Bewunetwa Abebe
Beauty Queen, Model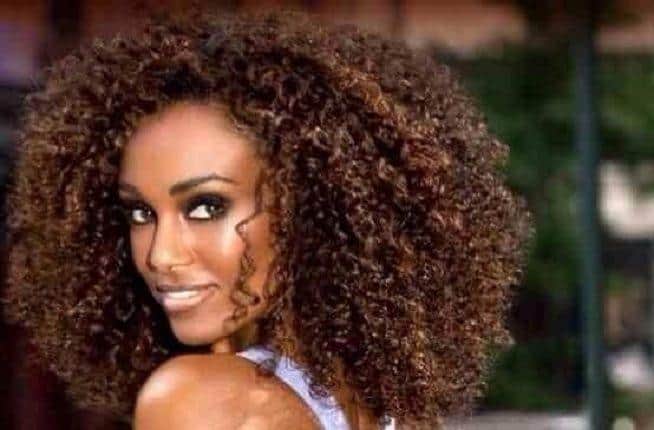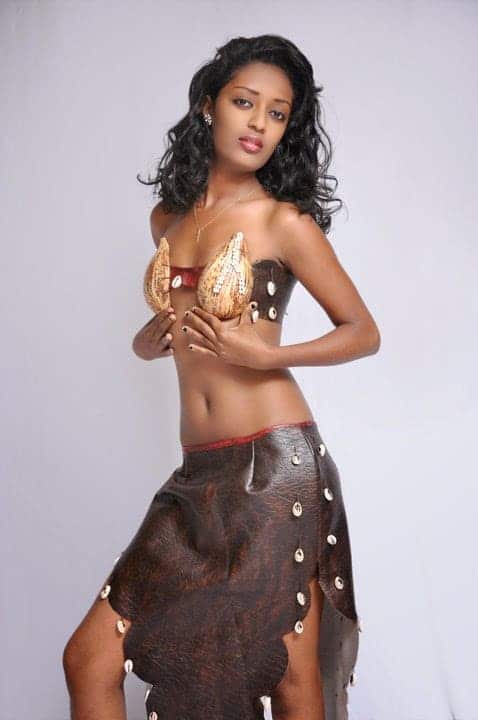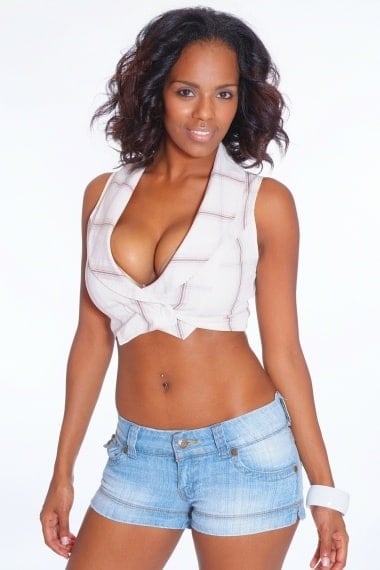 In 2009, at the age of 19, Bewunetwa took part in the International Beauty and Model Festival in China where she won the Model of Africa title. She was only the second teen model from Ethiopia to represent her country at an international beauty competition.
To this day, Bewunetwa is still considered as one of the most beautiful women from Ethiopia who made it to the very top as a model.
---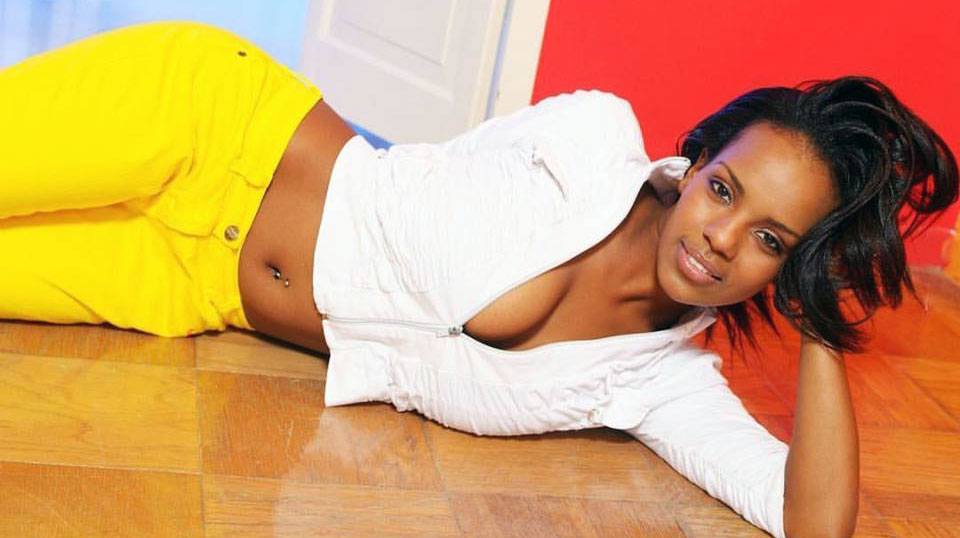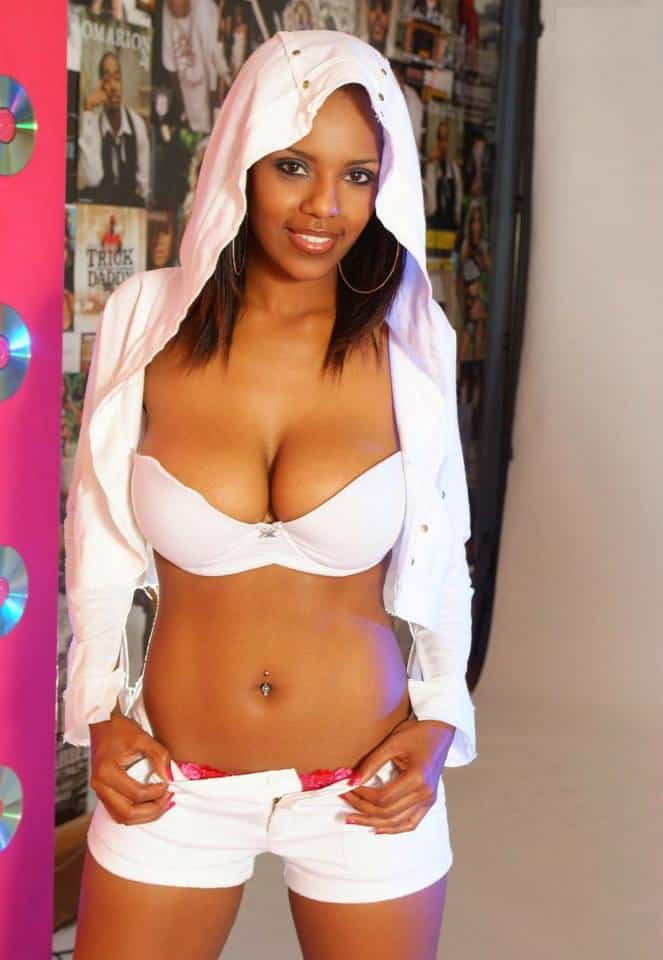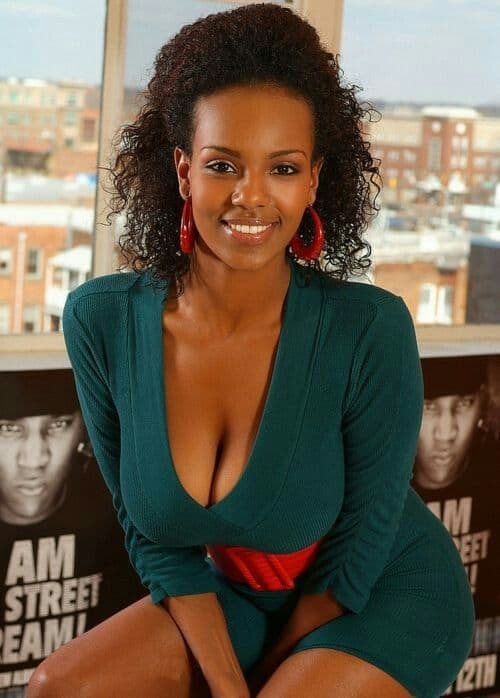 When the topic about hot Ethiopian women arises, we have to talk about Liya Afa. This hottie seduces everyone with her amazing curves, and she isn't afraid to show them off.
Her sexy hips and tiny waist are irresistible, and her curly hair is a major turn-on. Regardless of their taste, men can agree on one thing — Liya is incredibly hot and seductive.
If you like curvaceous women, then you understand why Liya is so popular all over the world. Luckily, you can now meet sexy girls like Liya easily and quickly.
---
Melkam Micael Endale
Miss Ethiopia 2010, Model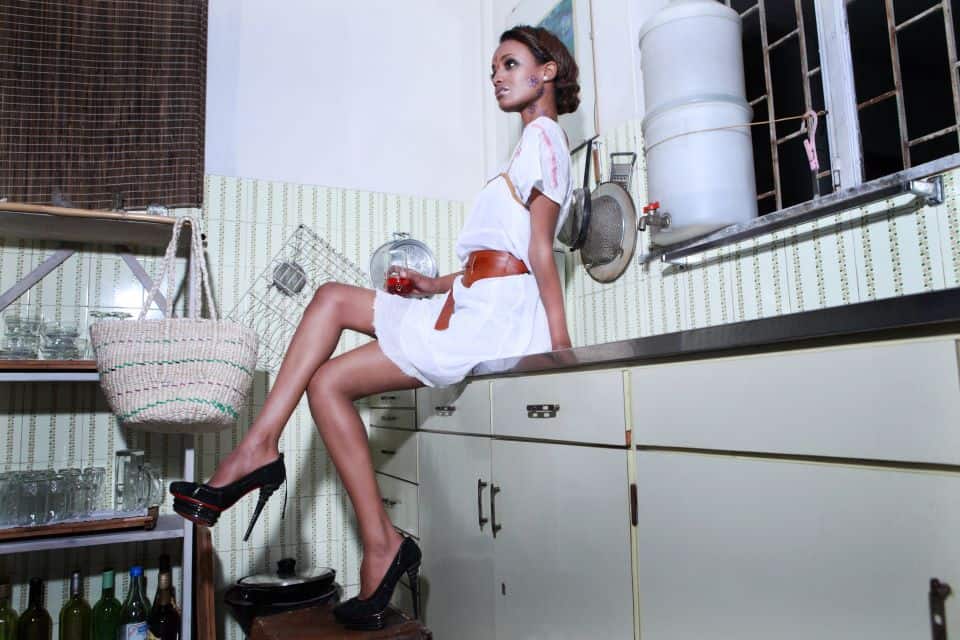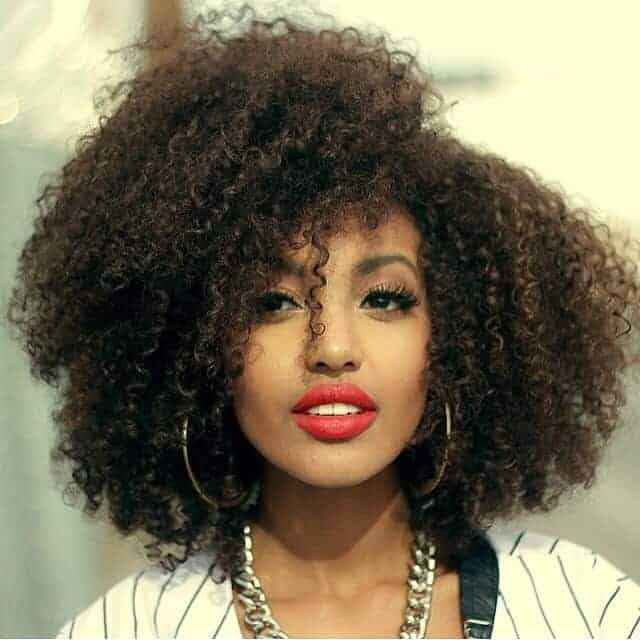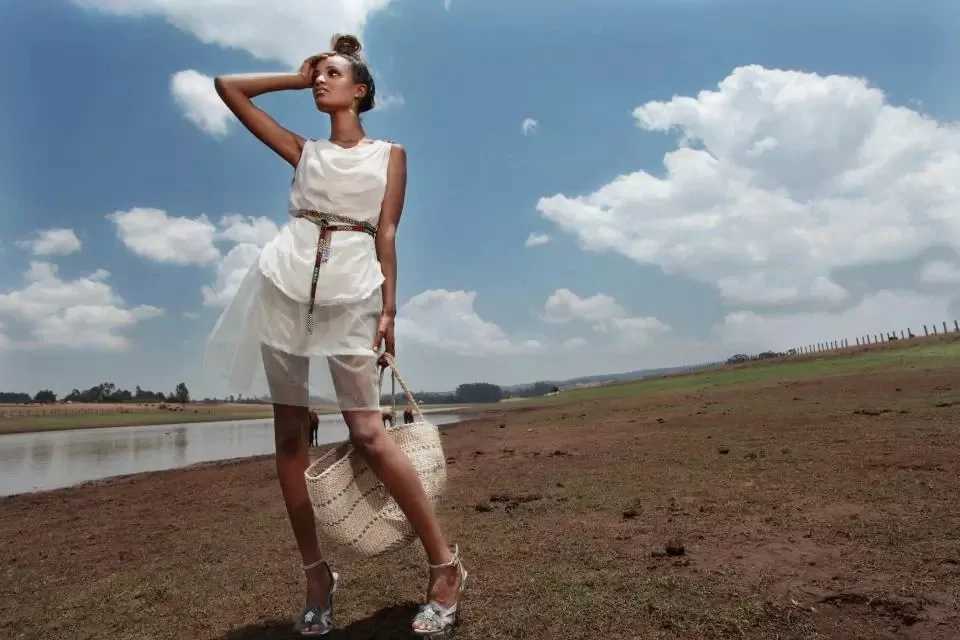 Thanks to her beauty, Melkam Micael Endale became Miss Ethiopia in 2010. Then, the following year, she was nominated to represent Ethiopia in the Miss World platform.
But that's not all. In 2012, Micael Endala represented Ethiopia at the Miss Intercontinental Pageant.
Micael has unique facial features and seductive body language. Those things make her one of the most beautiful and attractive Ethiopian women in the world. It's no wonder that so many sexy Ethiopian girls want to be just like Micael.
---
Fershgenet Melaku A.K.A LoLa Monroe
Ethiopian-American Rapper, Model, Actress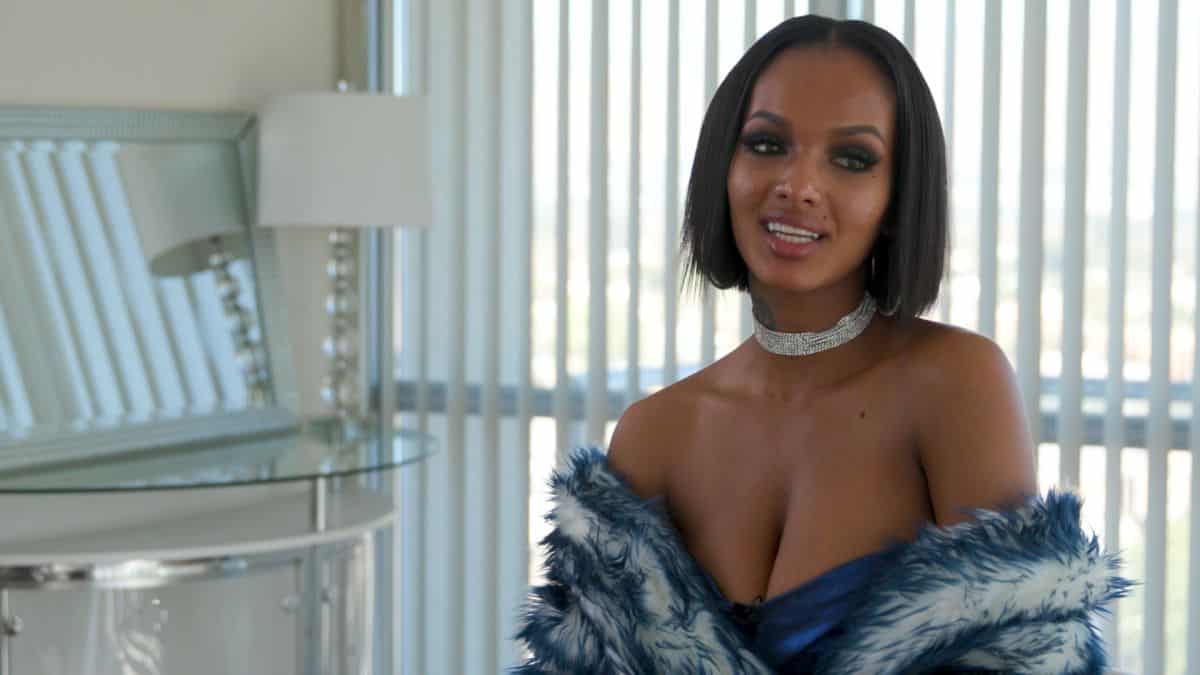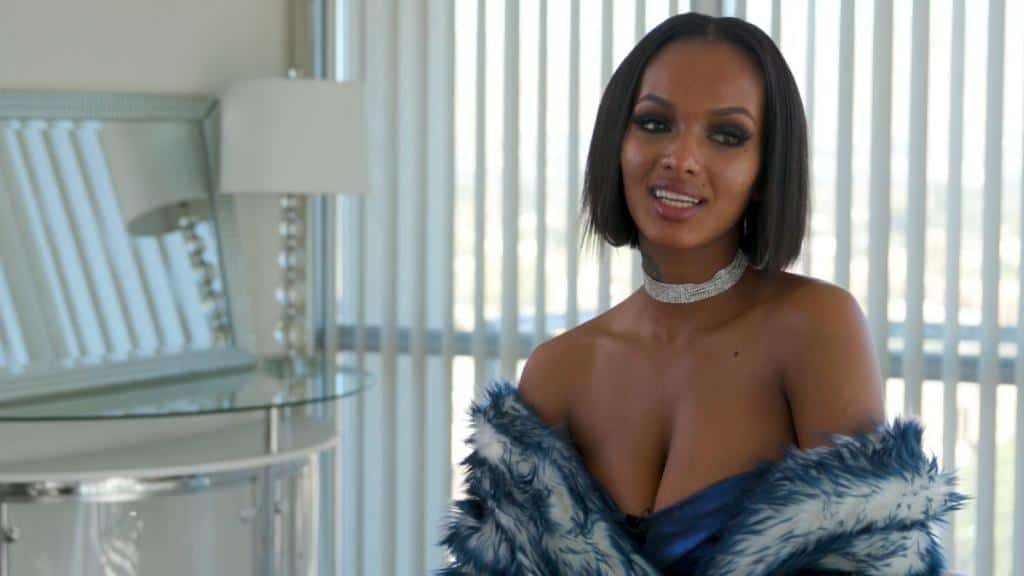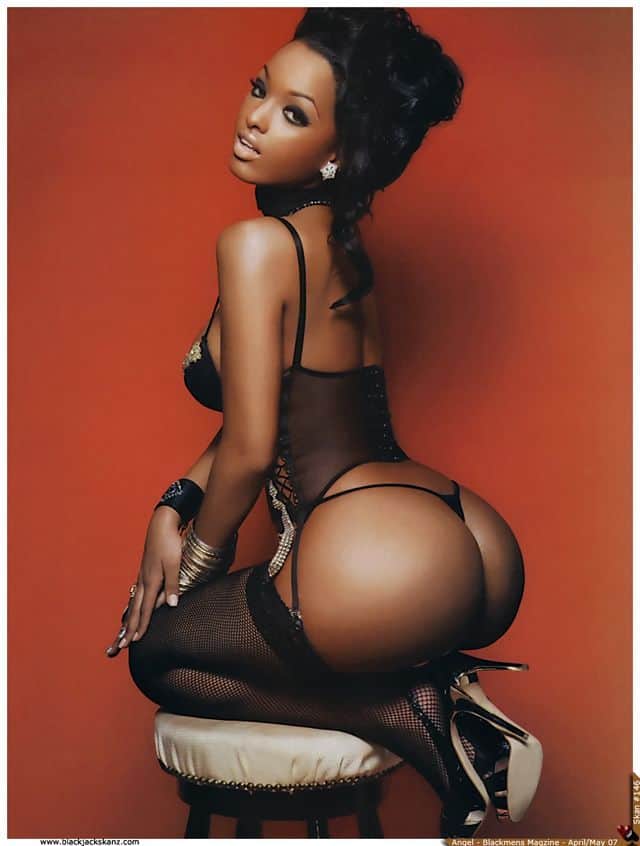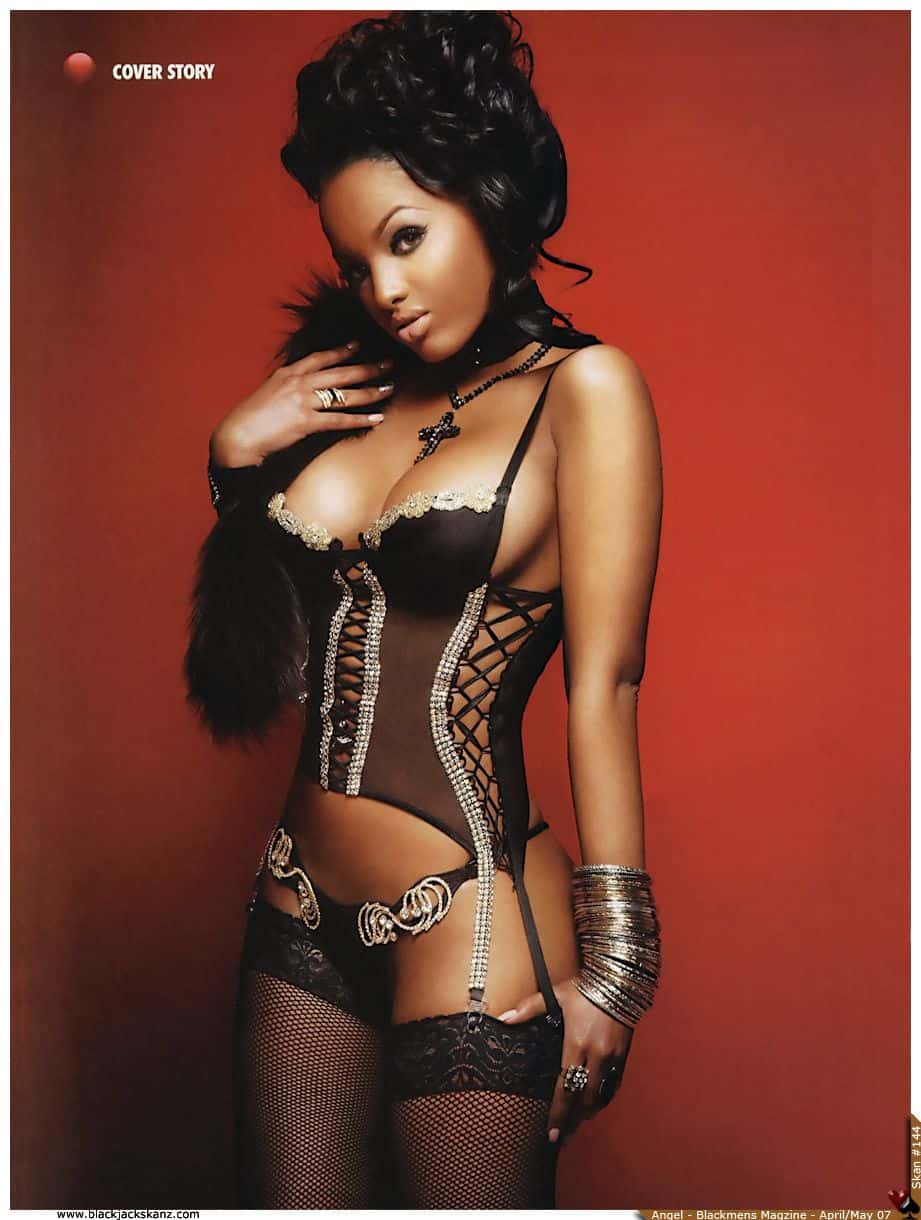 Fershgenet Melaku — better known as LoLa Monroe — is a famous Ethiopian rapper, model, and an actress born in Addis Ababa in 1986.
Lola started her career in 2006 as a model when she posed for a couple of urban magazines under the name Angel Lola Luv. Many Ethiopians are proud of Lola since she became their first female model and rapper to become internationally famous.
Lola also runs her own business; she owns a label company called Blue Rose Entertainment.
---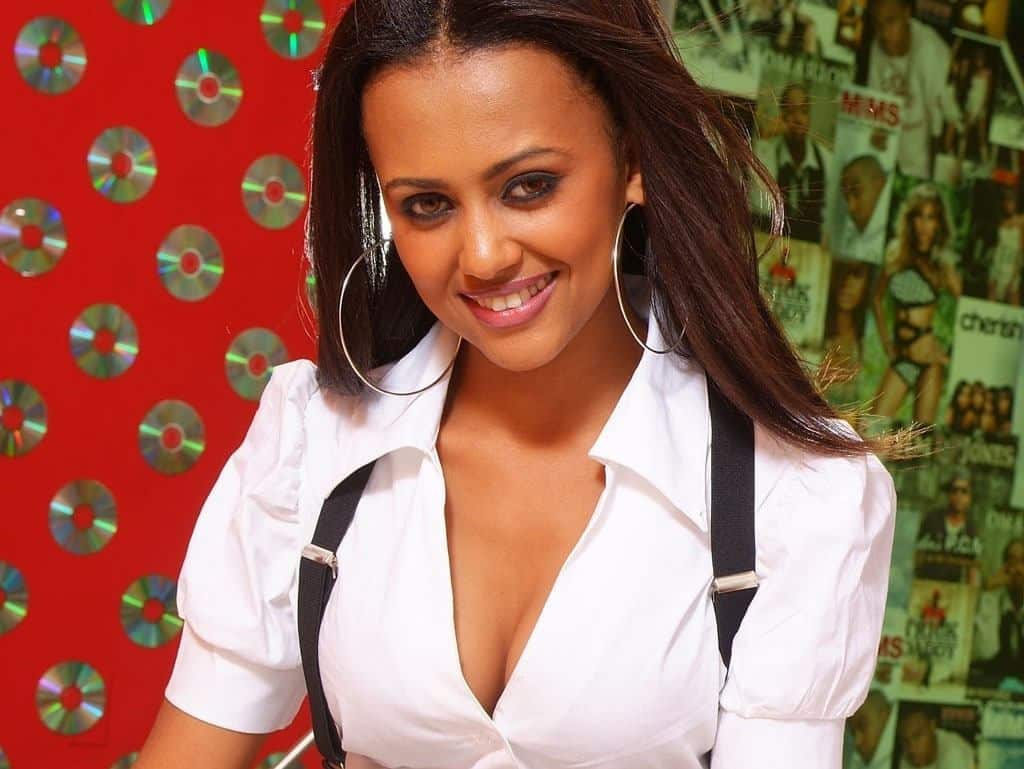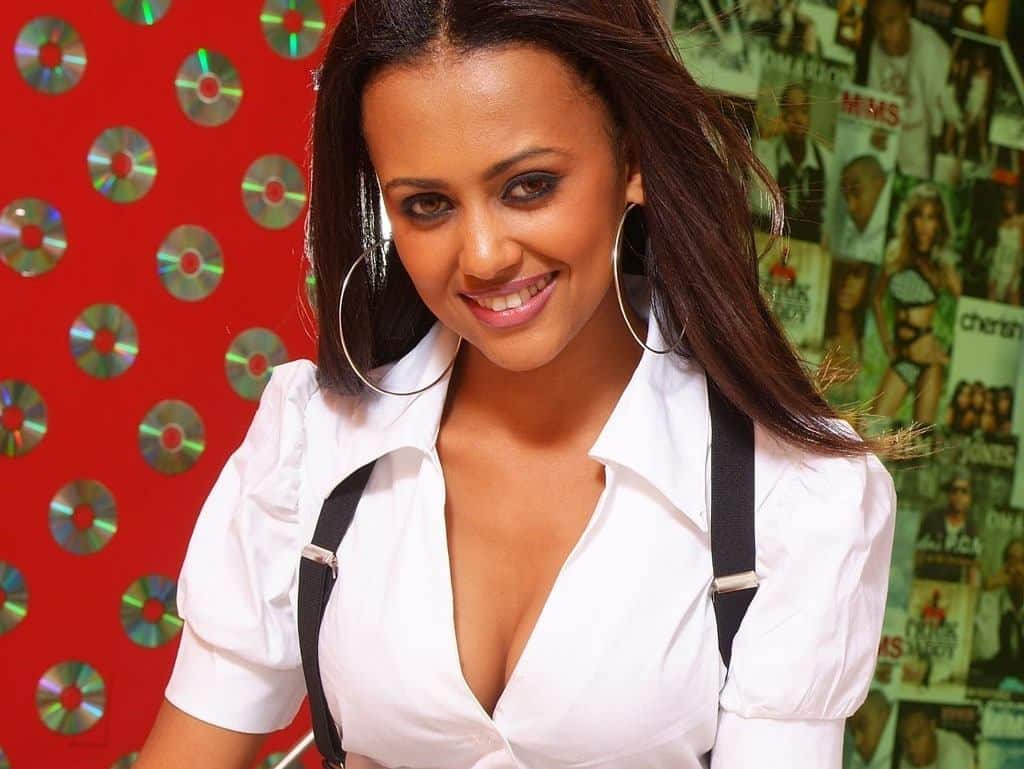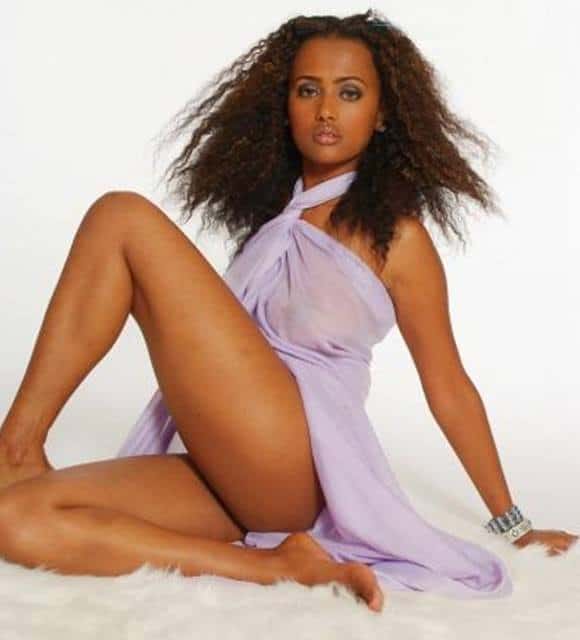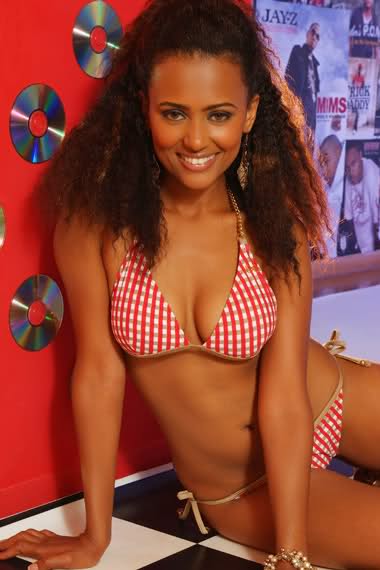 Tegest Mesfin is one of the hottest Ethiopian women in the world. She is a model who isn't afraid to show off her beauty, and that's why so many men are in love with the way she looks. Tegest is beautiful, sexy, and incredibly seductive.
Her videos and editorials are beyond perfect, as she knows how to work with her body. If you love ebony beauties, you are going to enjoy meeting girls such as Tegest — that's for sure.
---
Dina Fekadu
Miss Ethiopia 2006, TV Host, Model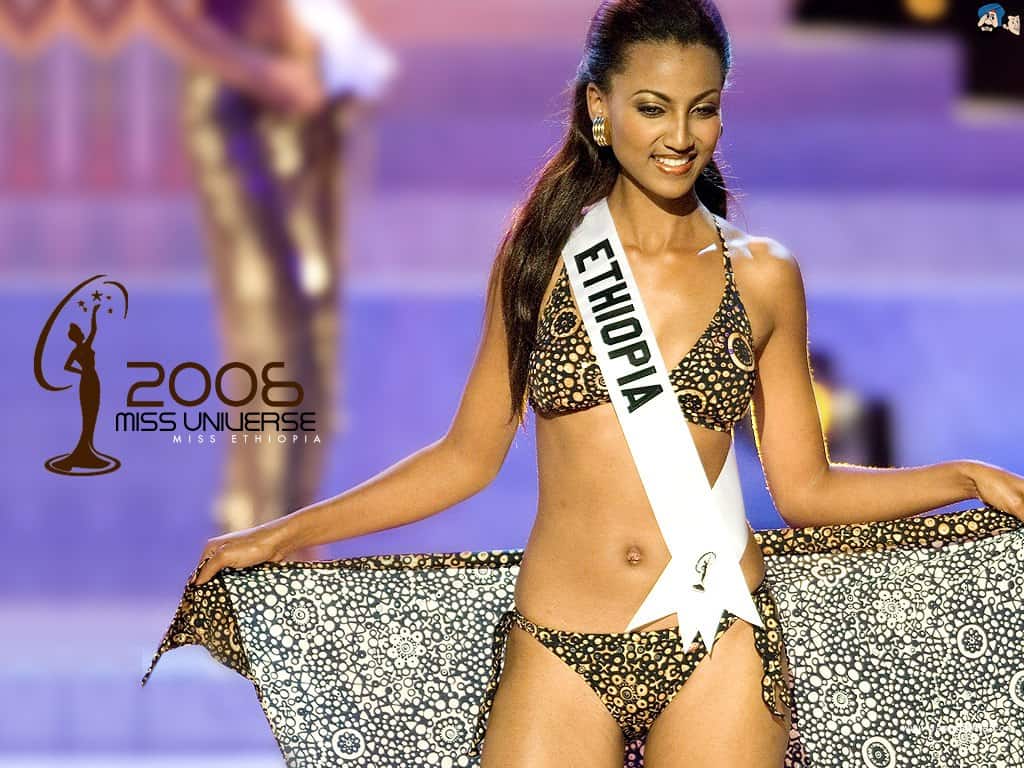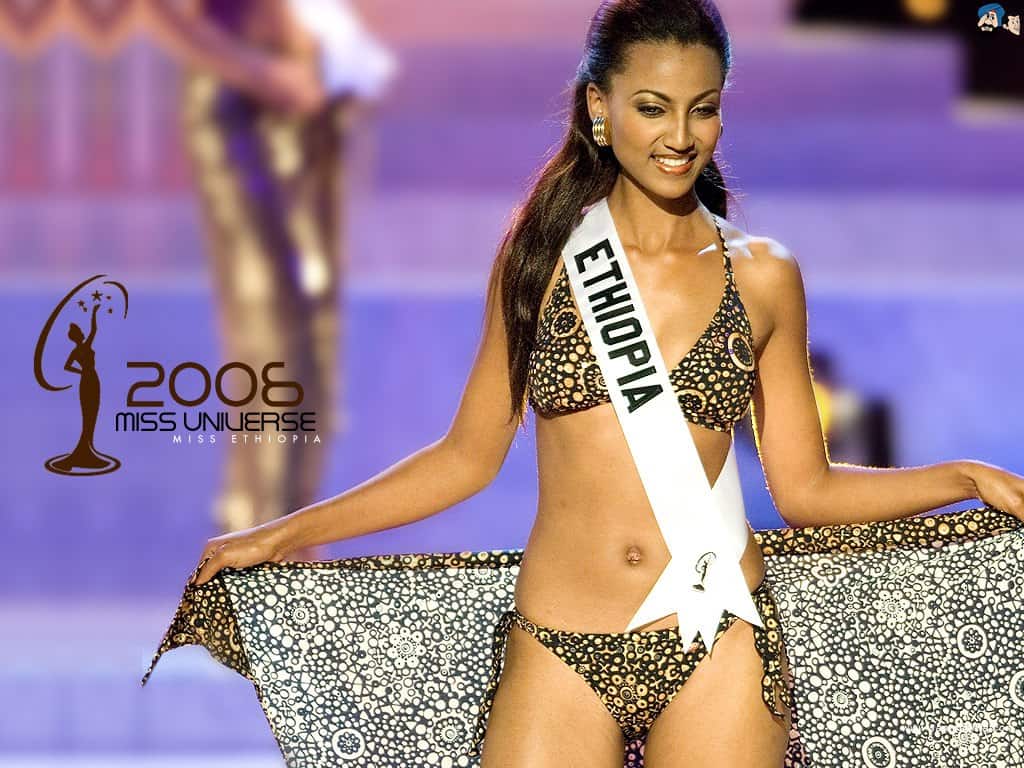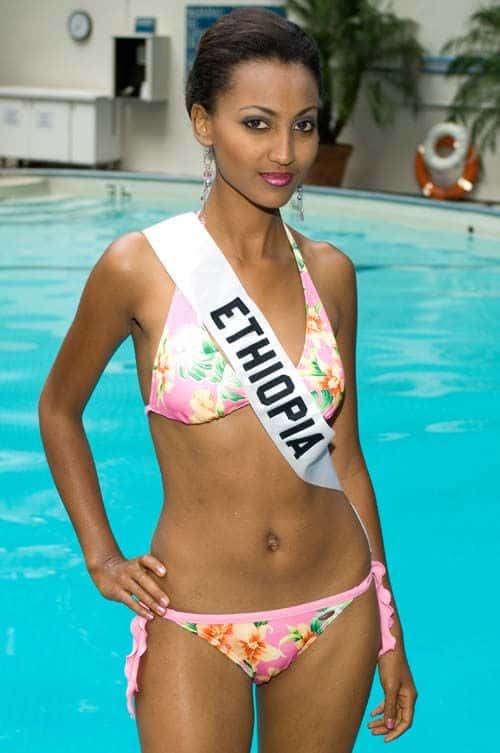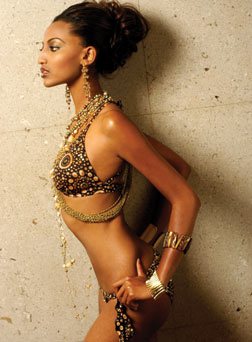 Apart from being one of the sexiest Ethiopian women, Dina is a TV host in her country. She's also a model and a beauty pageant who became Miss Ethiopia in 2006. Moreover, she competed in Miss Universe where she was placed among the top 20 beauties.
Dina was born and raised in Addis Ababa. Her dream is to become a philanthropist and a lawyer so that she can help women in her country. Her role model is Nelson Mandela; in her words, he led an exemplary life and inspired millions of people all over the world.
In her free time, Dina enjoys swimming and horse riding.
She believes that all humans are created equal and that she is no different than other people. As you can see, Dina isn't only breathtakingly gorgeous, she is also a humble humanist who strives to help others.
---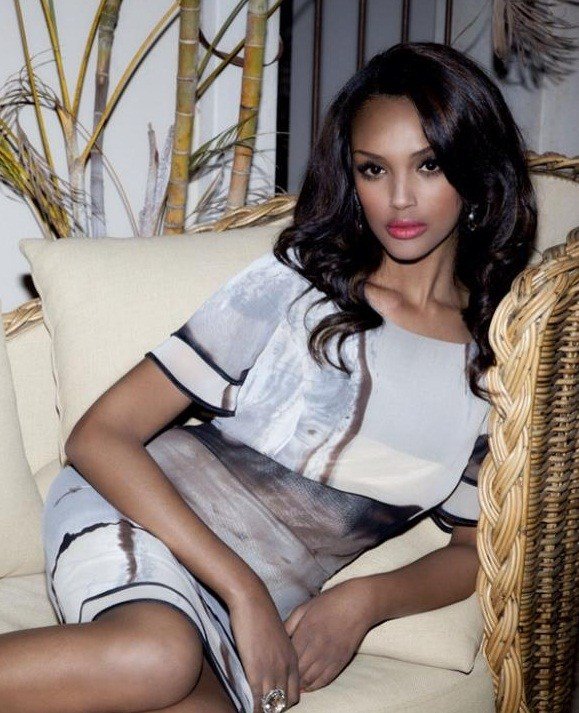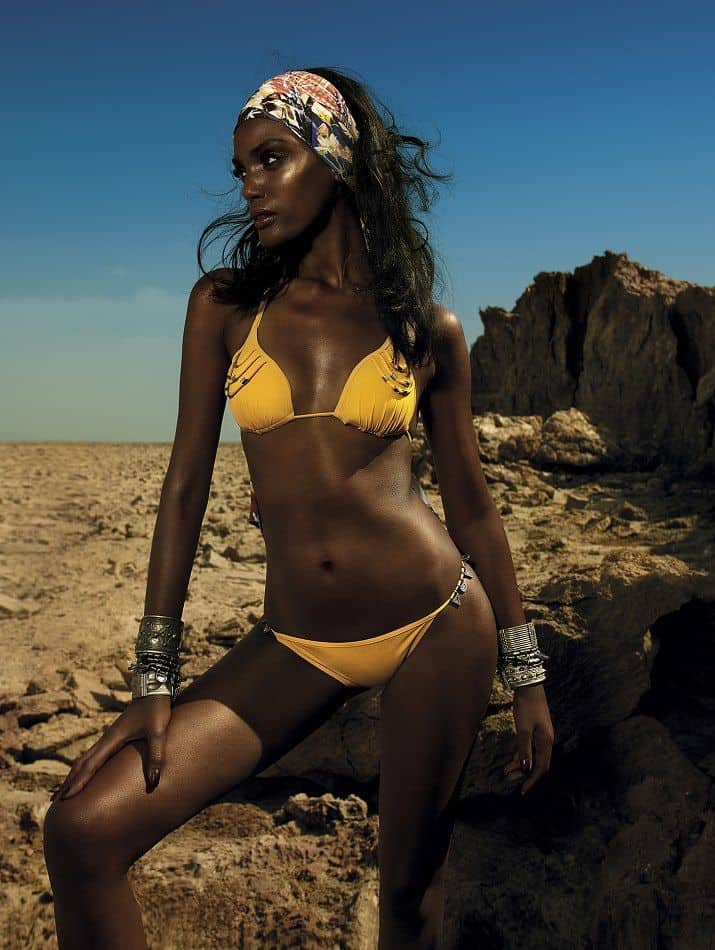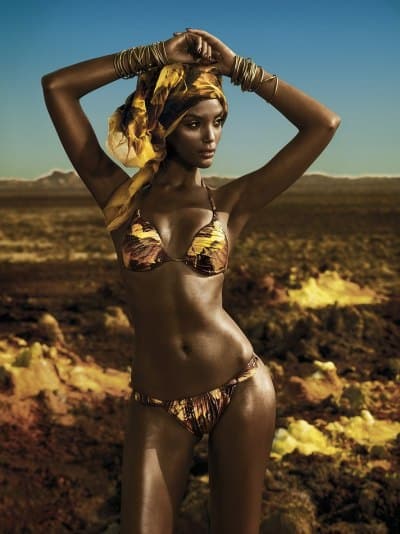 Israela has Ethiopian origins, but she was born in Israel — as you could have guessed from her name. Her gorgeous, smooth skin and her disarmingly beautiful smile have helped her build an amazing modeling career. Casting directors all over the world cannot say no to her charm.
In order to make the most out of her career, she left Israel and headed to Europe. There, she appeared on magazine covers for Elle Germany. What's more, she did ad campaigns for Ralph Lauren and Clinique.
She claims that the Israeli don't consider black people beautiful, and that's why she decided to leave Israel. Also, she believes that she succeeded because of who she is as a person, not because the European market is looking for black models.
In her free time, Israela loves to go shopping or to hang out with her closest friends. Also, after a long day, she likes to relax and watch good movies.
---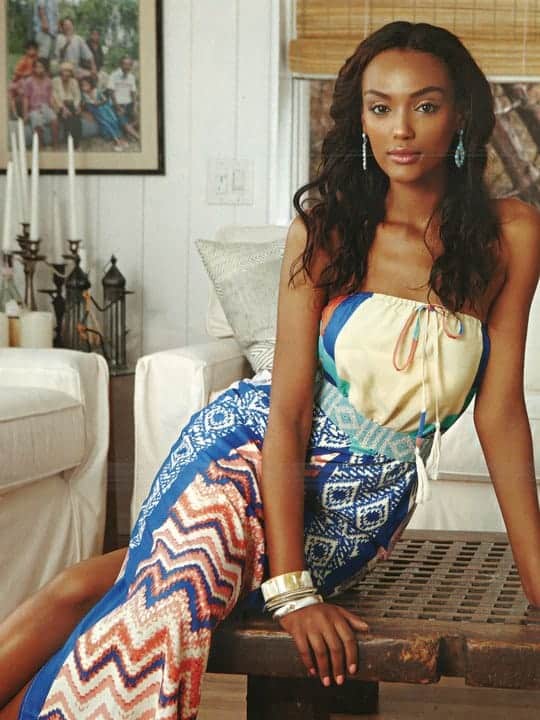 Blen Getahun is another famous Ethiopian model who wins the hearts of men wherever she appears. Her perfect skin tone and curly hair are irresistible, and her appeal is undeniable. One thing's for sure — Blen knows how to make a man happy.
She is a successful model with multiple campaigns behind her. But more importantly, she is everyone's favorite. Her charm is unique, and nobody can resist her beauty. On top of that, her proportions are perfect, which makes every man on earth desire her.
We're sure that Blen has won you over too.
---
Sayat Demissie
Beauty Queen, Model, Actress, Singer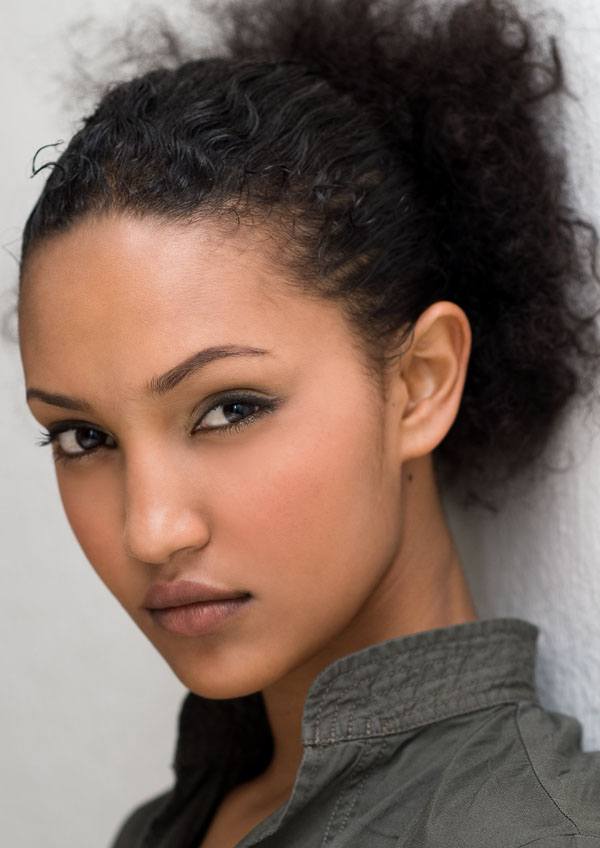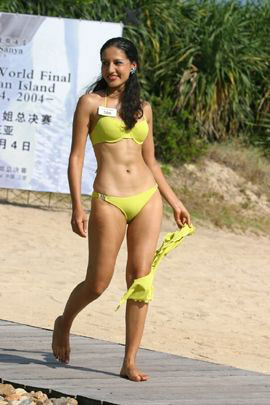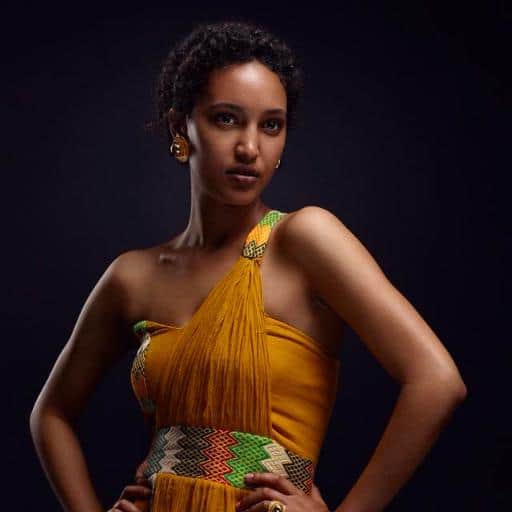 If you are into Ethiopian beauties, you must've heard of Sayat Demissie — the 2004 Miss Ethiopia and the nearly 2005 Miss World.
It's interesting that Sayat is a high school dropout, but that didn't prevent her from getting on the front pages of numerous local papers and magazines. She was also frequently featured in local tabloids due to her occasional blunders.
This hot model also tried her luck as an actress in the Amharic movie called Sara. However, the movie wasn't a big success; in fact, her performance was amateur and second-rate. Nevertheless, she's got the looks, and that has helped her immensely throughout her career.
She even tried to create her own talk show on ETV where she would talk about sexual abuse from her childhood. However, due to her unkind remarks, the talk show never became a reality.
Finally, Sayat also explored her musical ability by releasing a single "Tew Maneh." She used to perform on stage in numerous clubs.
---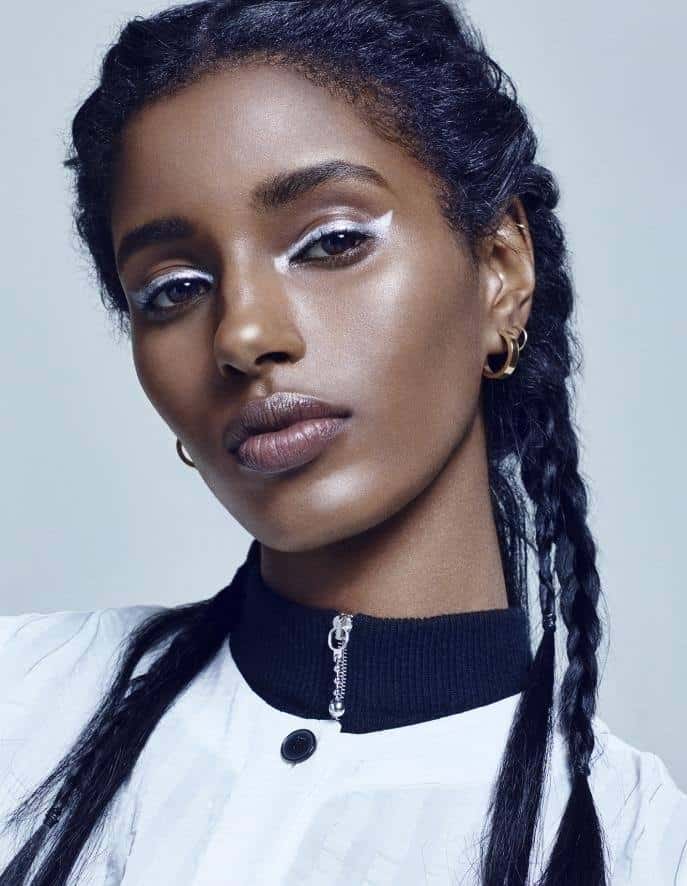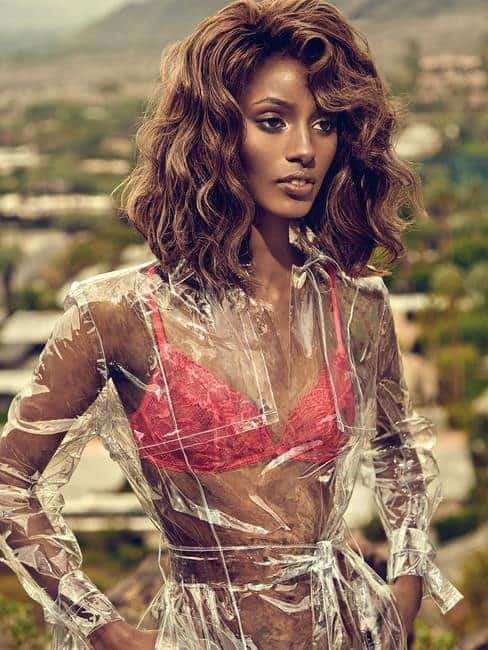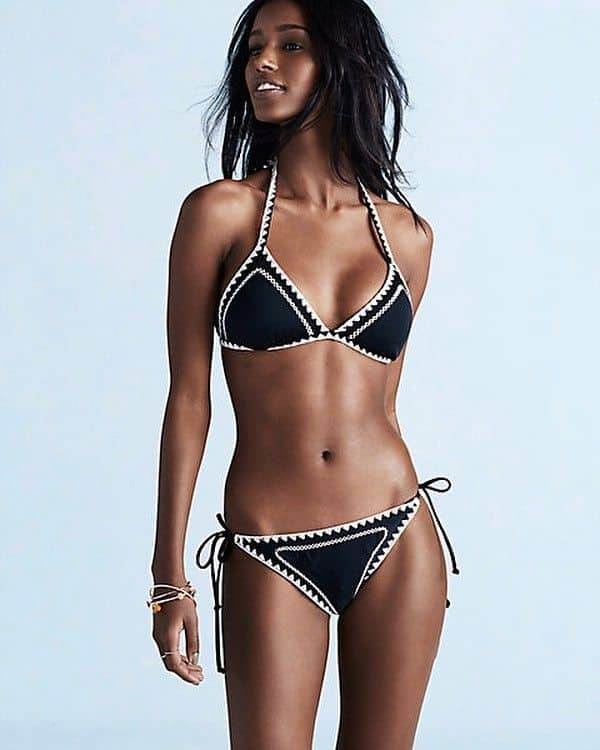 Senait was born in Toronto, Canada, but her origins are Ethiopian, which why she has made it to our list of hot Ethiopian women. When she was still in high school, Senait visited the Elmer Olson Models event. This event gives fresh faces a chance to meet with some of the most important modeling agencies in the world. And that's where the people from the fashion world discovered her.
However, Senait didn't jump into the modeling world right away. Instead, she patiently waited to finish her education. After graduating from high school, she moved to New York, where she completed a killer first season.
Senait started her career with Elmer Olson Model Management, but she quickly signed with IMG Worldwide. She claims that both agencies have been very supportive of her and that, thanks to them, she managed to see the world.
In recent years, the lack of diversity has been a major issue in the fashion industry. That's why Senait's appearance was noteworthy — she was a refreshing addition to the otherwise white-washed catwalks. It's interesting that she was the only black model in Karl Lagerfeld's Fall/Winter 2013 Chanel presentation.
Senait has modeled for major brands, including Max Mara, Chanel, Christopher Kane, Burberry, etc. She says that the best part about her job is meeting new people, traveling, and getting free clothes.
---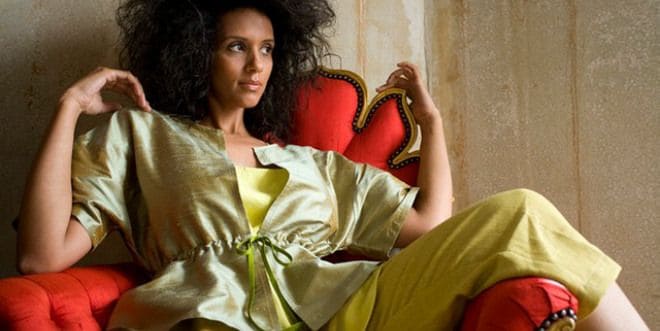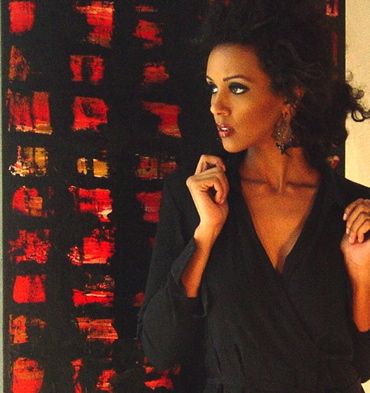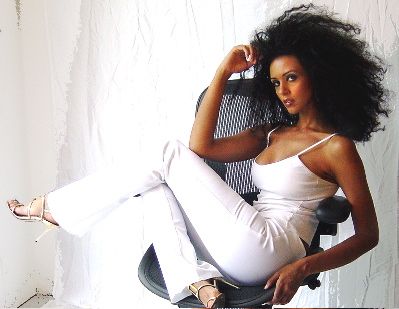 Joy is another famous Ethiopian model and one of our favorite sexy Ethiopian girls. She was born in New Orleans, and she grew up there too. She started modeling when she was only 15 and worked with Junker, Valentino, Uriel Saenz, Maggie Barry, Playboy, and so on.
Apart from doing fashion shows, she also appeared in music videos, commercials, and theater. She is a self-taught cellist, as well as an accomplished ballet dancer.
After spending some time in the fashion industry, Joy decided to return to the University of California. She graduated in 2009 and got a degree in psychology.
Today, Joy is a scientist. She assists in research at the university where she collaborates with the Berkeley Social Interaction Lab. She studies genetic, behavioral, and psychological cues of affection and love in dating couples.
See? It's not true that brains and looks don't go together.
---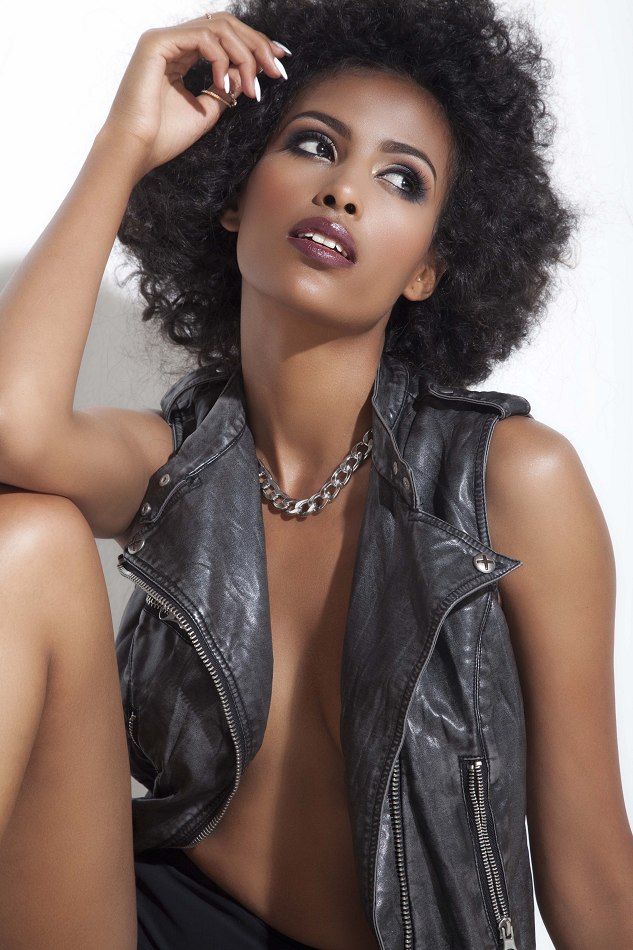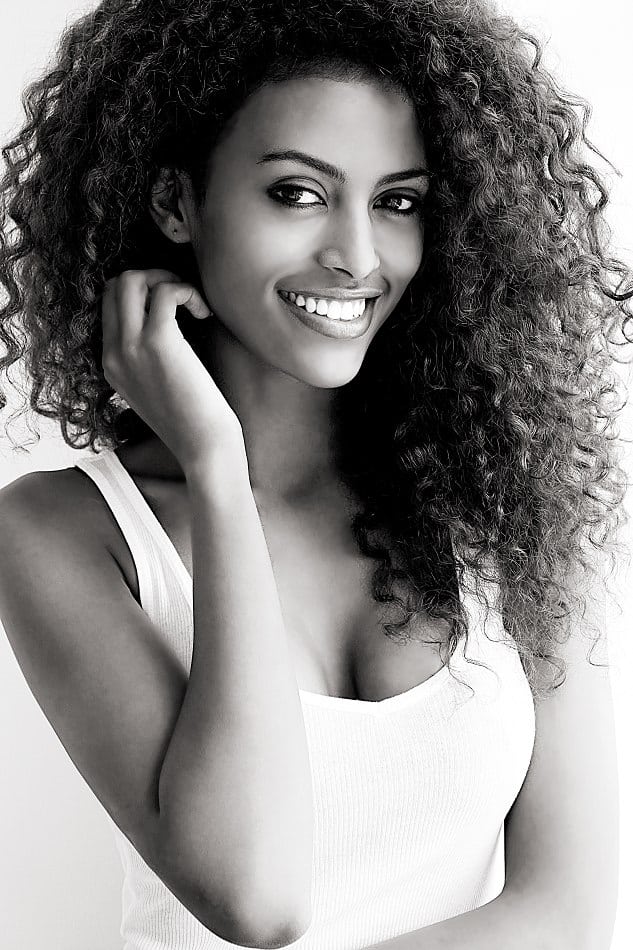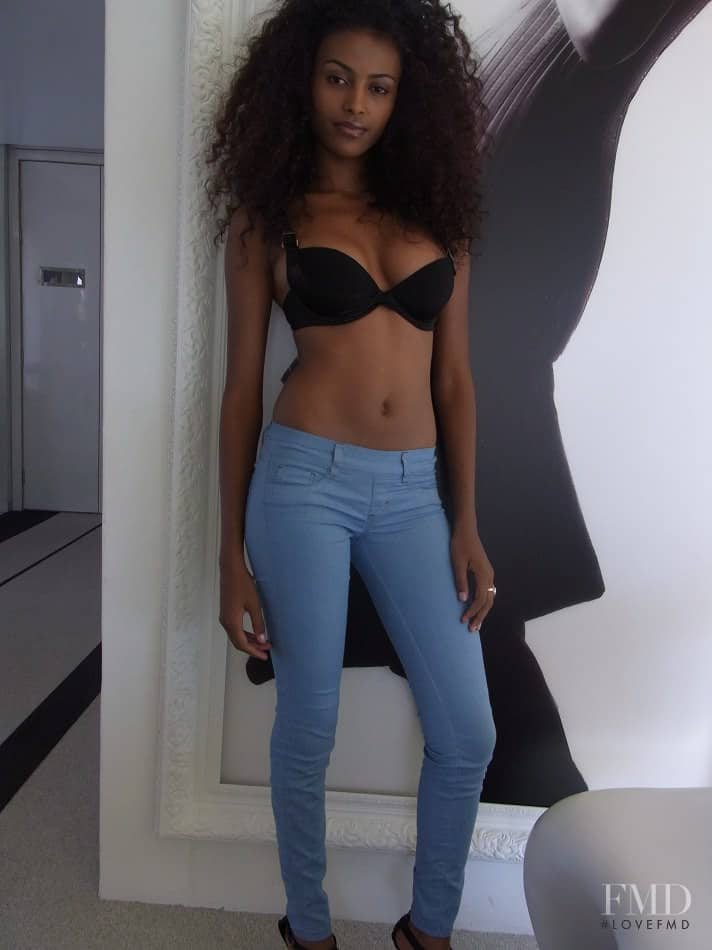 Finally, we come to one of our favorite hot Ethiopian women — Eden Teni. This gorgeous girl is a full package indeed. She has a dream-like body, ideal proportions, the most beautiful facial features, as well as fantastic hair. In fact, her hair is what most people know her for. She has stunning tiny curls that leave nobody underwhelmed.
Eden posed for many photographers and did commercials in which she looked truly amazing. To this day, she remains one of the hottest Ethiopian models in history.
Just look at her, isn't she stunning? She has the cutest smile and the sexiest body.