Hot Spanish girls will rock your world! That is a fact.
Ask any red-blooded man if he would be into dating hot Spanish women if given the chance. You will certainly hear a loud — "Oh yeah!" The only reason why he might say "No" is if his wife or girlfriend is sitting right next to him.
In all honesty, there is something mesmerizing and intriguing about Spanish girls that's hard to pin down. These are gorgeous Latin women.
What makes the hottest Spanish girls so hot? Is it their slim bodies? Long dark hair? Dark eyes? Sexy accent? Or is it just the overall exotic appeal of Mediterranean women?
Who knows? But if you click on one of the photos of the women below you have a real chance of meeting that woman. Yes, it is true. International dating is amazing. Click on one of those stunning women and discover why.
Spanish women look good in bikinis or blue jeans. They can turn a picnic into a feast. They have some very real magic.
Maybe, it is the off mix of Spain's strict Catholic history and the influence of broader European culture in the last thirty years. Regardless of the reasons, we've created a list of the 25 hottest Spanish women.
---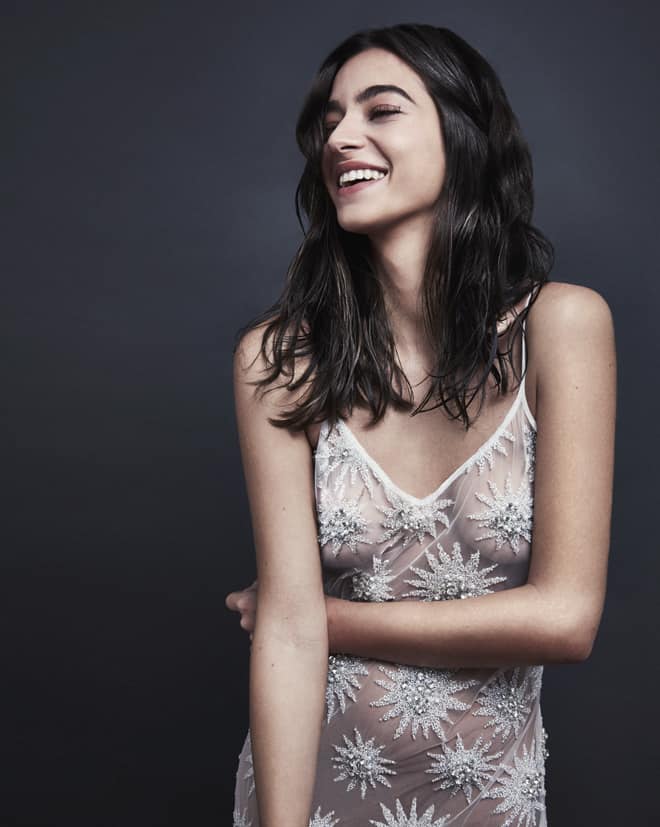 This 25-year-old bombshell has been turning heads since she was 19. A talent scout discovered her by accident at a music festival. Her current modeling agent offered to represent her at first sight.
Interestingly enough, she initially declined his offer to become a model. But, she later changed her mind and gave modeling a shot.
Lucky for us she had a change of heart. We now have the pleasure of admiring her radiant, natural beauty and that stunning body of hers. We are proud to have her on our list of the hottest Spanish girls.
Her debut was at the Mercedes Benz Fashion Week in 2015. Since then, she has appeared in many magazines — Bazaar, GQ and Elle. Rightly so, she's earned her place among the hottest Spanish girls and we can't get enough of her beauty.
So, it should come as no surprise that Rocío has captured the attention of folks over at Victoria's Secret. But, don't think for a second this Victoria's Secret model is all beauty and no brains. Rocío has a degree in Business Administration and Management from the San Pablo CEU University.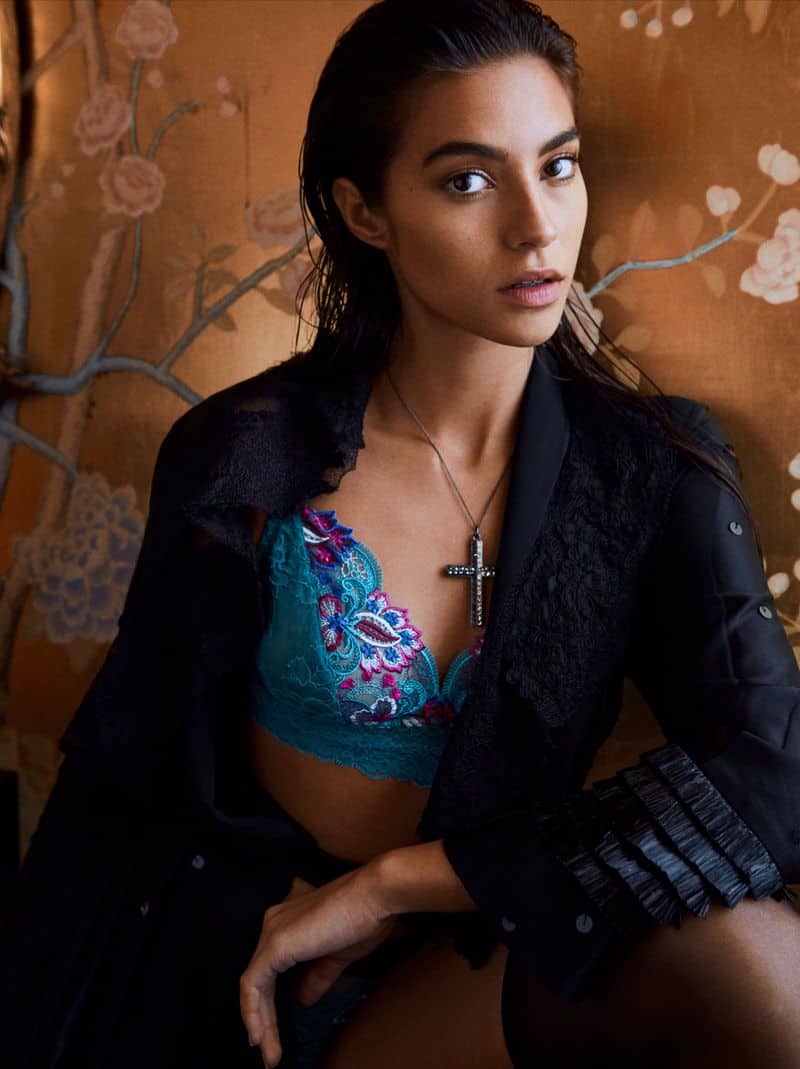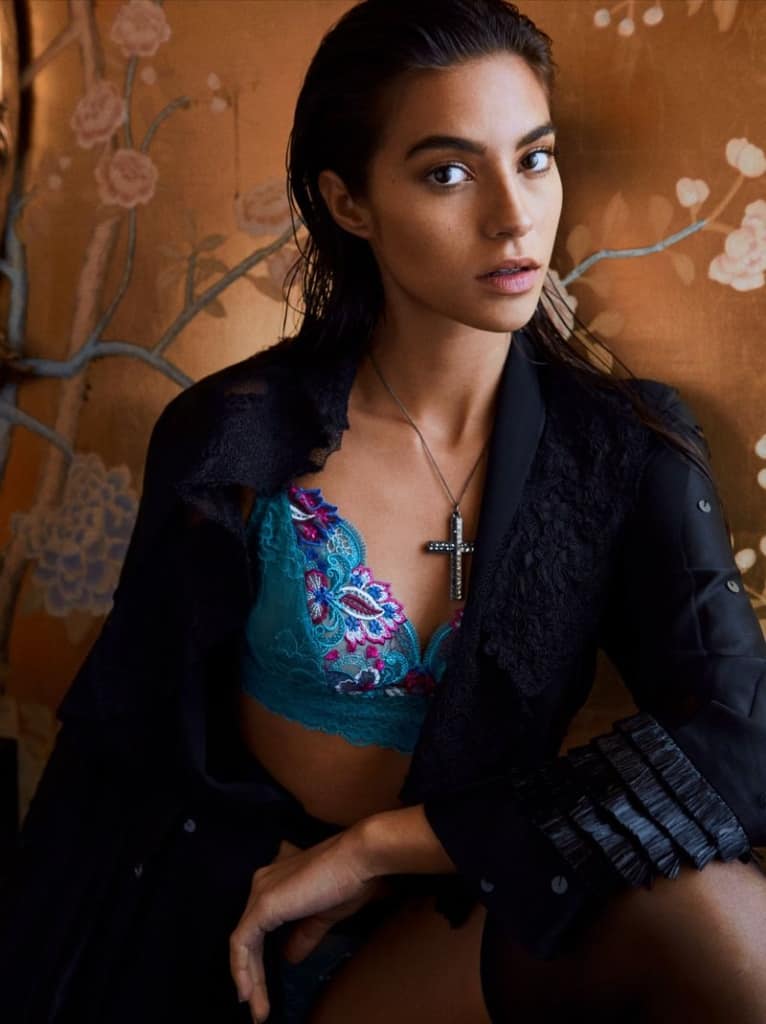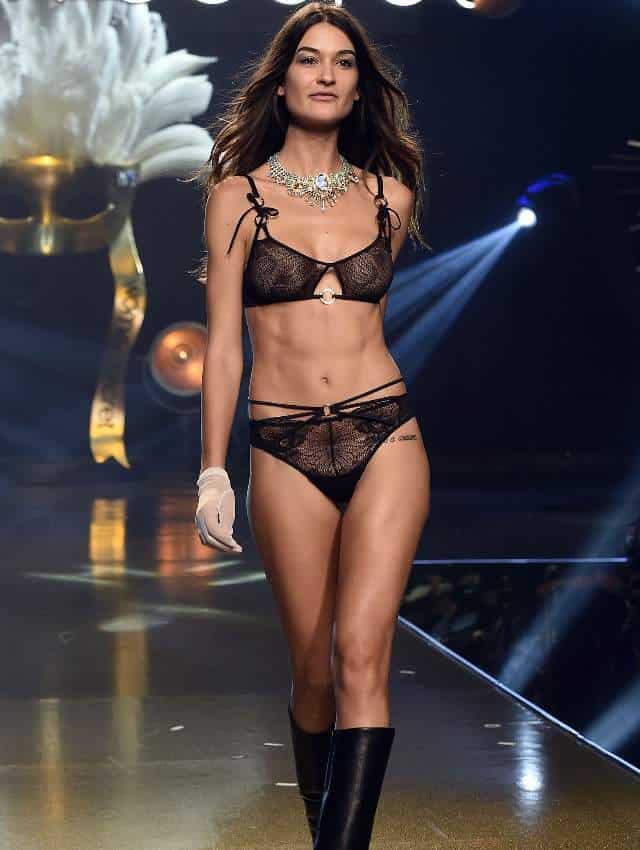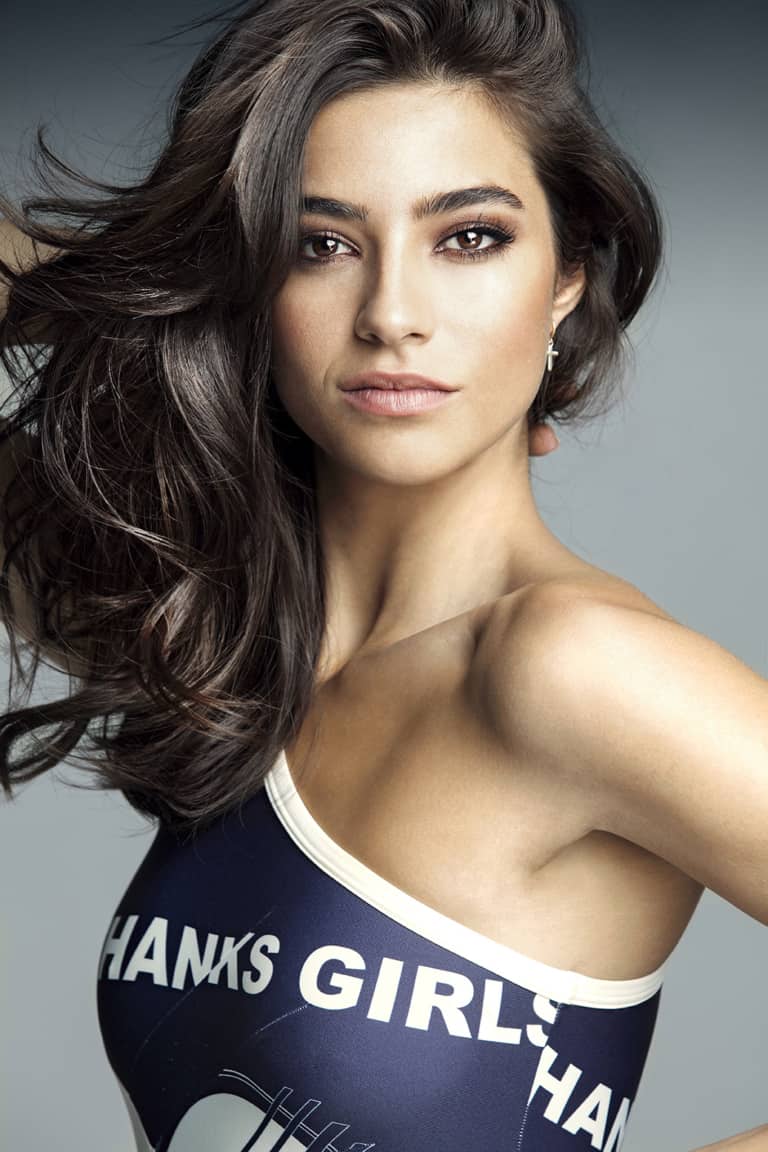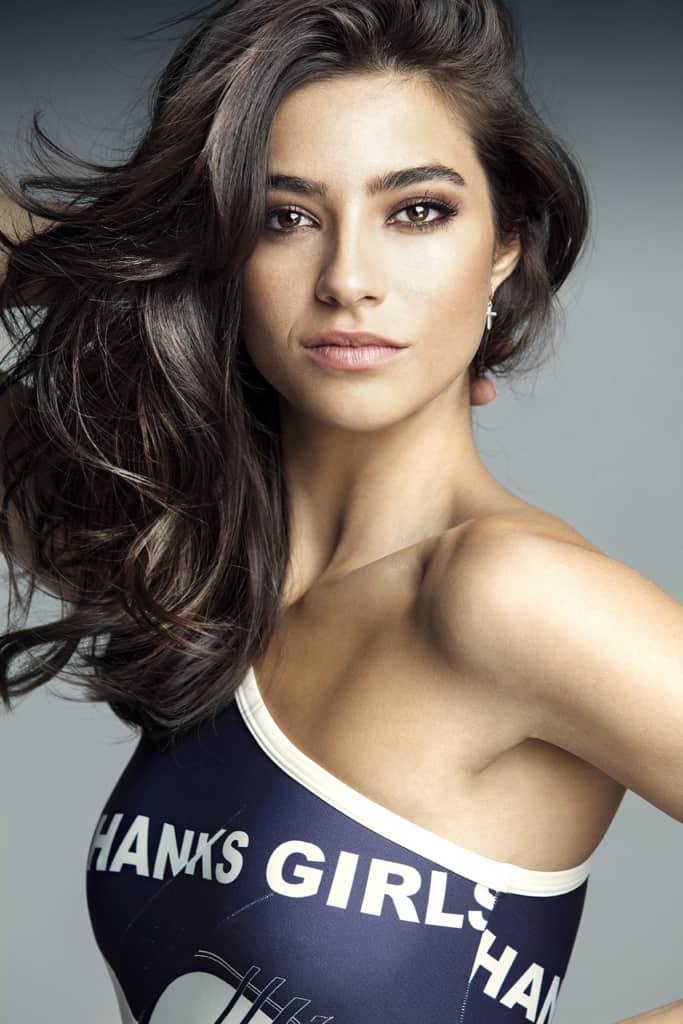 ---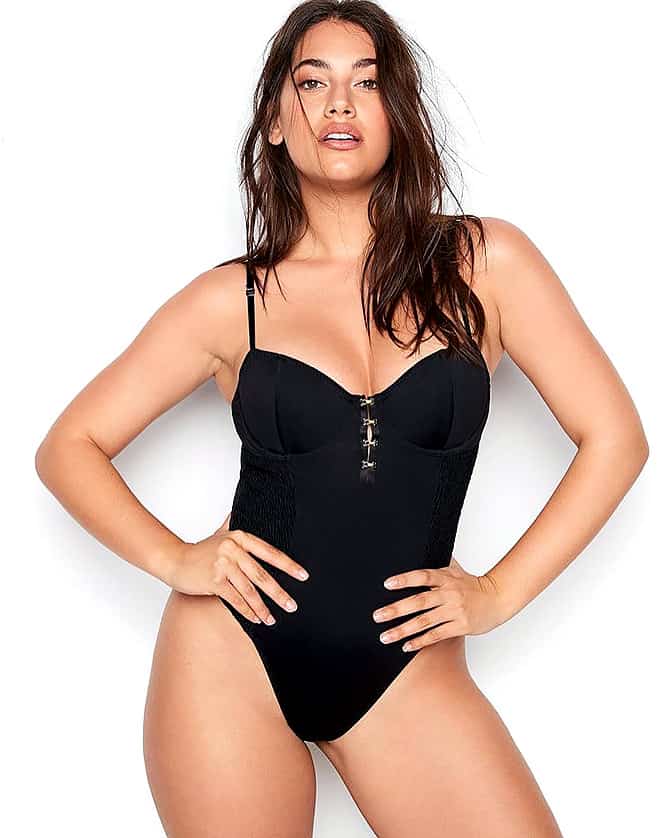 We'll describe Lorena Duran in two words: curvy goddess. Curvy because she's the first-ever girl with a curvier figure to join Victoria's Secret. Goddess because her beauty and charm are out of this world.
It's no wonder why some of the biggest brands in the world are going crazy over Lorena's angelic face and curvaceous figure. Everyone wants a piece of her. But, one of the main reasons why Lorena is one of the hottest Spanish women is — her brains.
She's not only stunning but also stunningly smart. Before her modeling career skyrocketed, Lorena worked as a chemical lab technician.
We don't know what chemicals she was mixing in the lab, but we've noticed the chemistry between Lorena and the camera. Looking at her Instagram photos, it's obvious that the camera loves her natural, curvy body.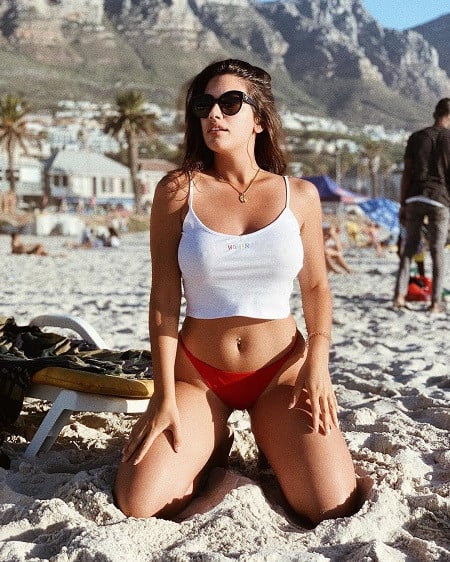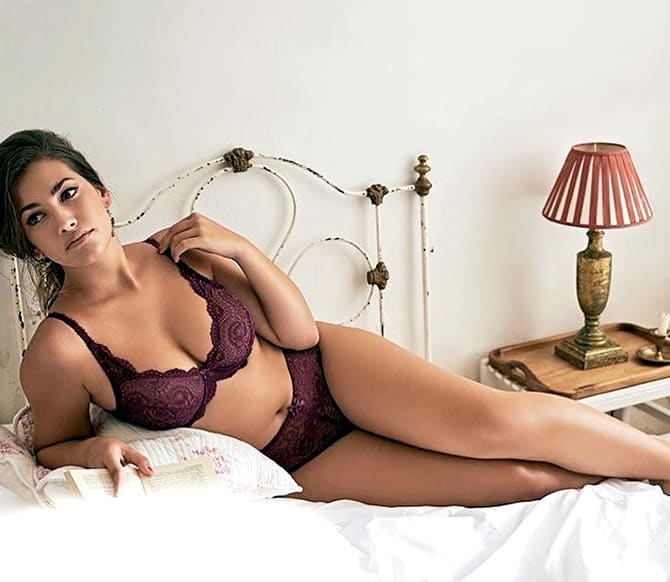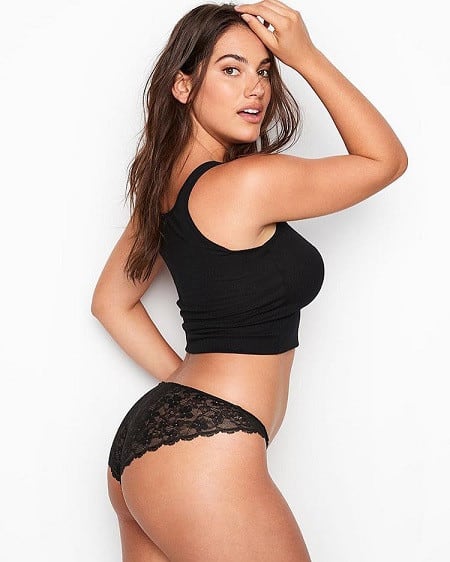 ---
Victoria Lomba
Fitness Model, Social Media Personality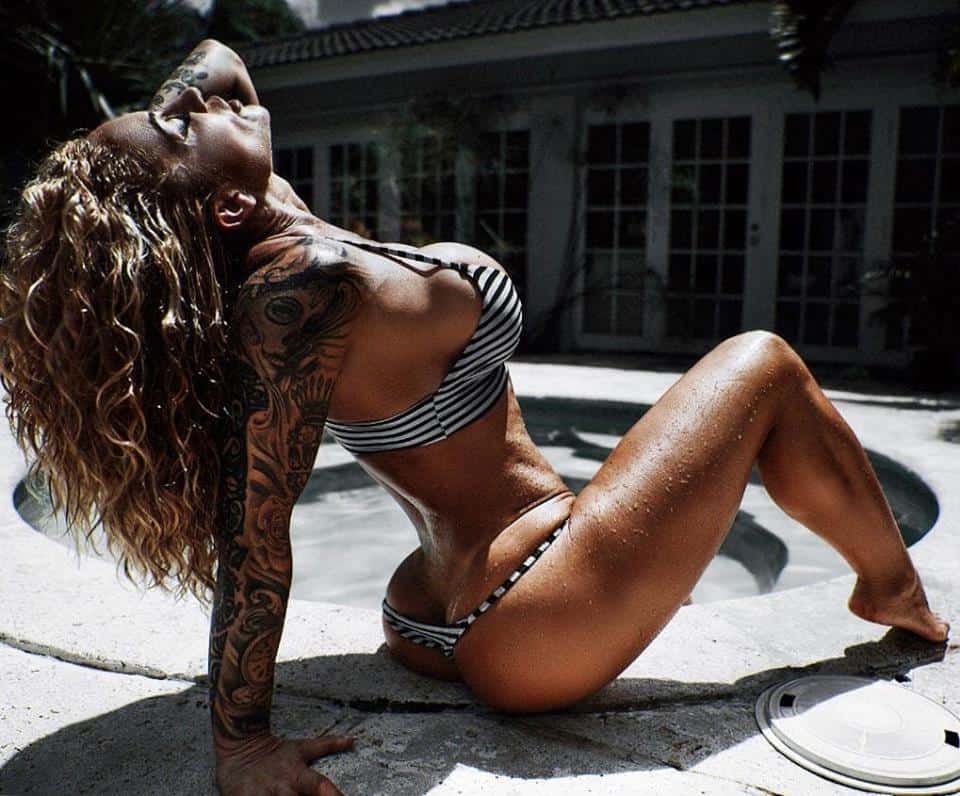 We'll just say — Wow! Victoria Lomba is pure eye candy material and truly one of the hottest Spanish girls. We could look at her photos for hours, leave, then come back, and her exotic look will still hypnotize us. But, that voluptuous figure didn't come to be so alluring overnight.
Victoria has spent years in the gym, perfecting every inch of her body. She works as a fitness model and personal trainer.
Obviously, the work has paid off because she is one of the most famous fitness stars on the internet. Her sexy and sometimes racy photos have attracted millions to her Instagram profile. She has a whopping five million followers.
Even though Victoria is one of the hottest Spanish women, she is also half Brazilian. It's a killer combination — Spanish passion combined with Brazilian sexiness. That's why it should surprise no one that Victoria once appeared in Playboy and FHM magazines.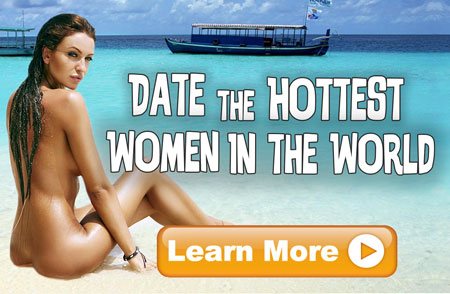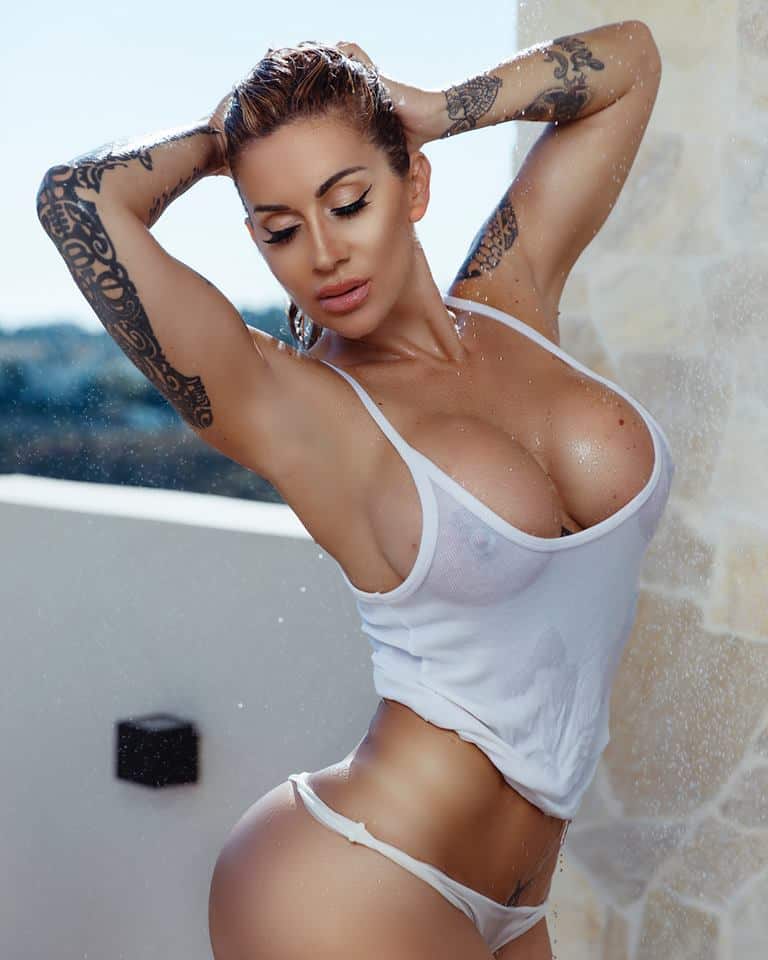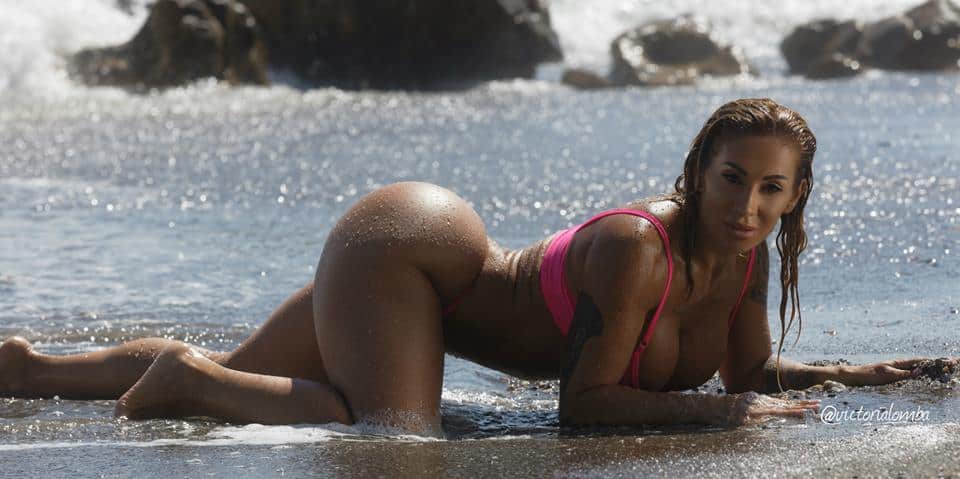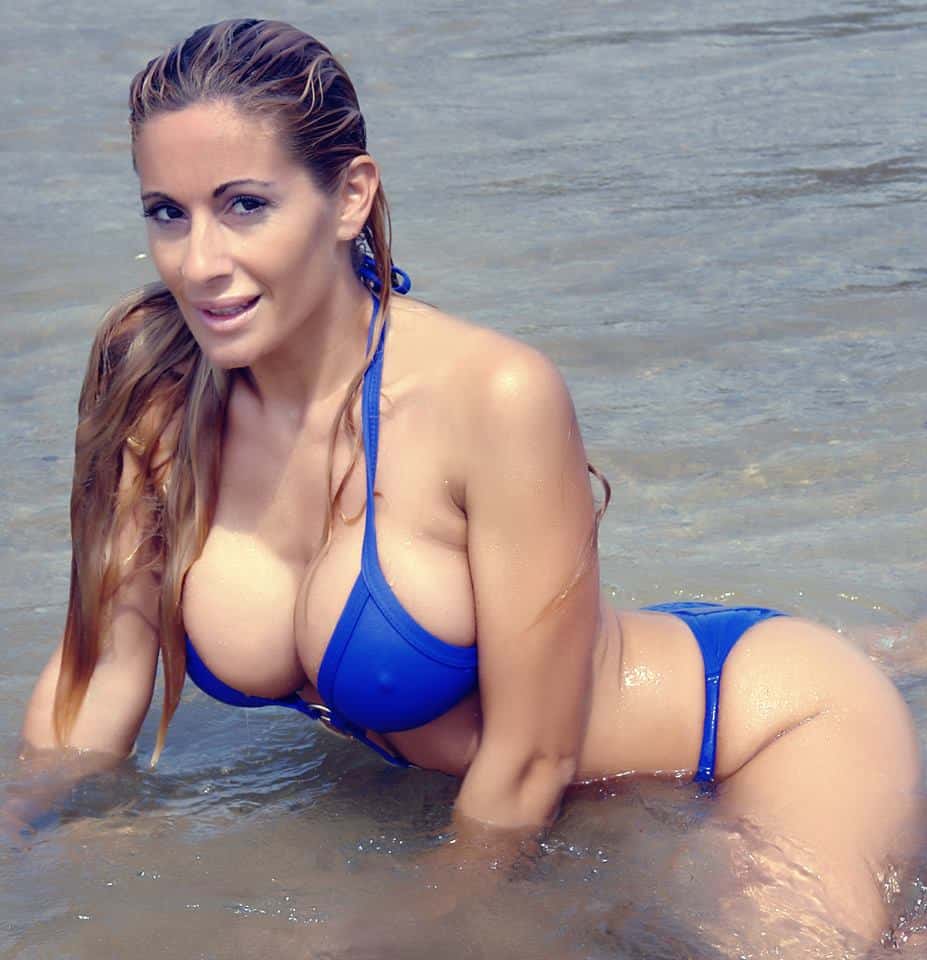 ---
Beatriz Fernandez
Model, Fitness Enthusiast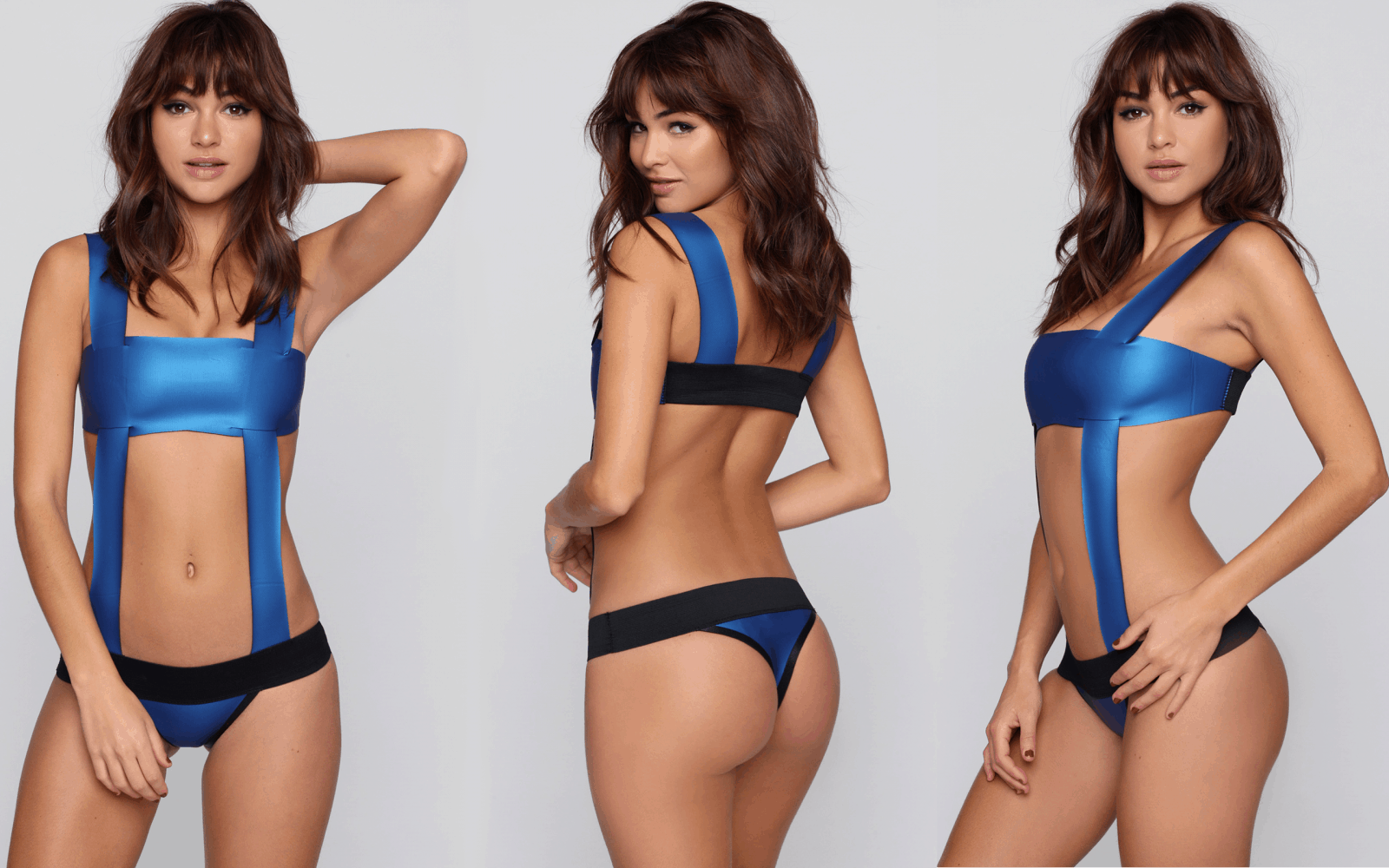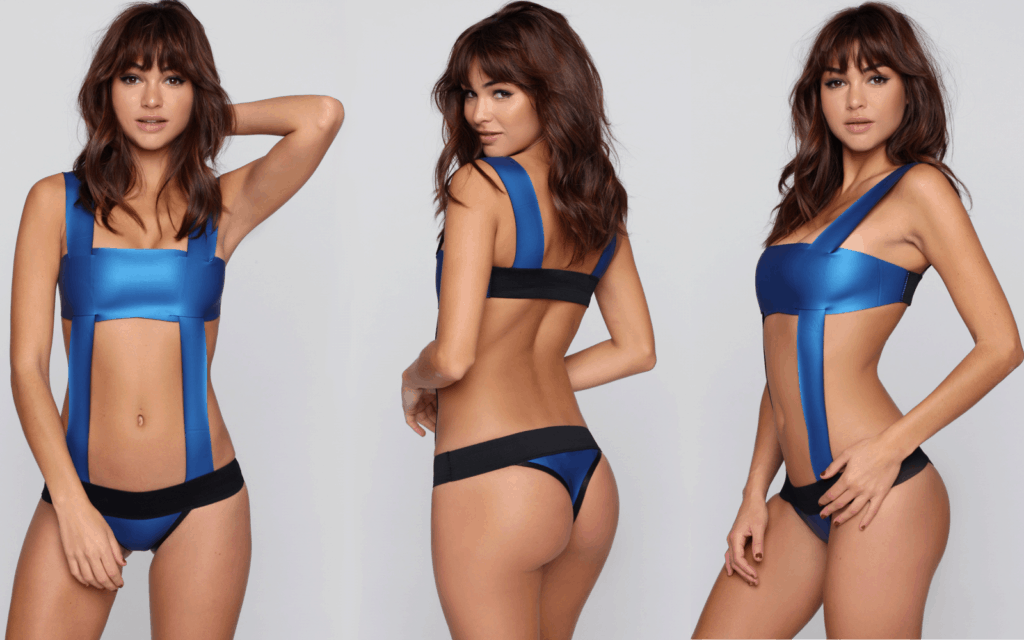 Beatriz definitely comes to mind when we try to visualize the hottest of Spanish girls. She's not as well-known as some other girls on this list, but her beauty is nonetheless heart-stopping. This multi-talented, bilingual fitness enthusiast is on track to dominate the Spanish modeling industry.
She's everything a man would look for in a Spanish girl. Her bubbly, down-to-earth personality, on top of her stunning body, are reasons why people obsess over Spanish sexiness in the first place. It's just out of this world.
Surprisingly, Beatriz studied podiatry and completed a surgery masters program before becoming a model. She's not only hot and sexy but also educated and intelligent. We didn't expect anything less from one of the hottest Spanish women.
Apart from her love of music, acting, and sports — she's also into sexy lingerie. As an added bonus, she's got a sense of humor.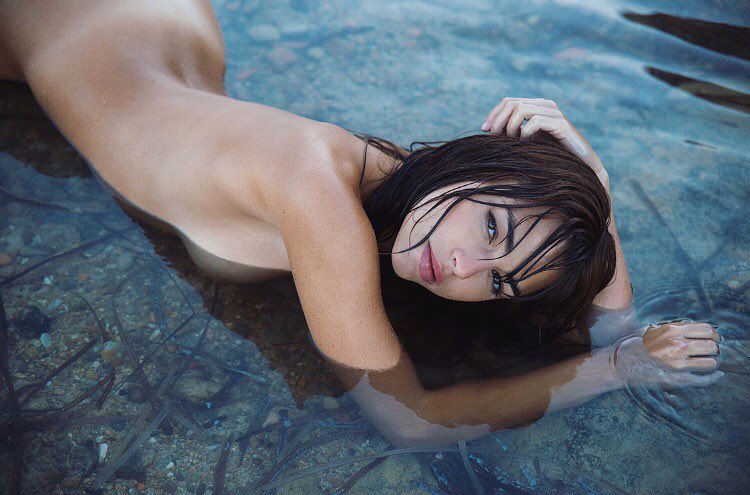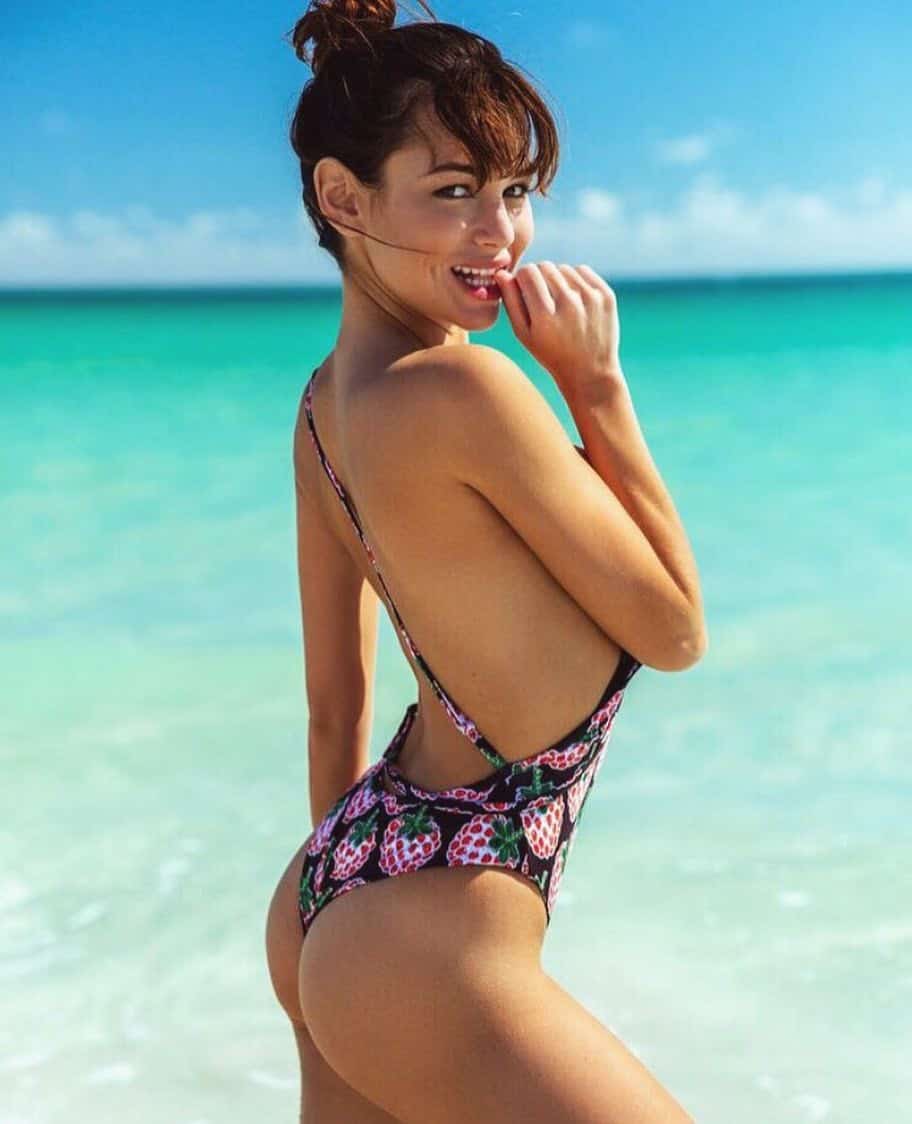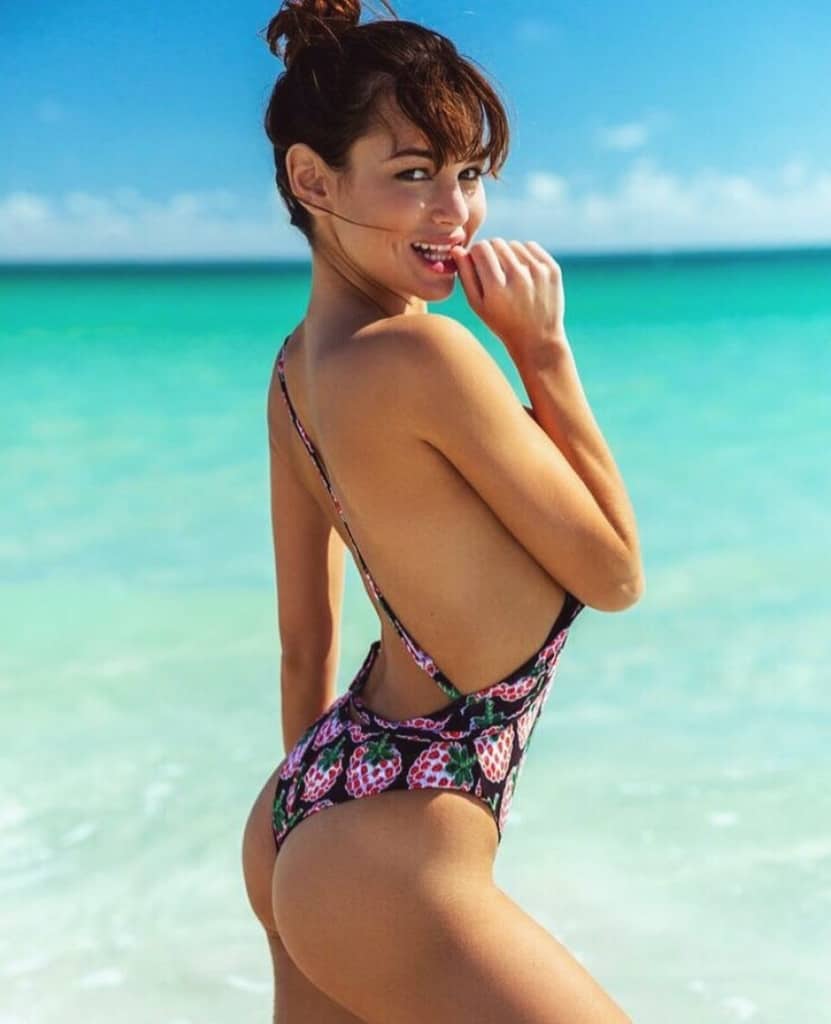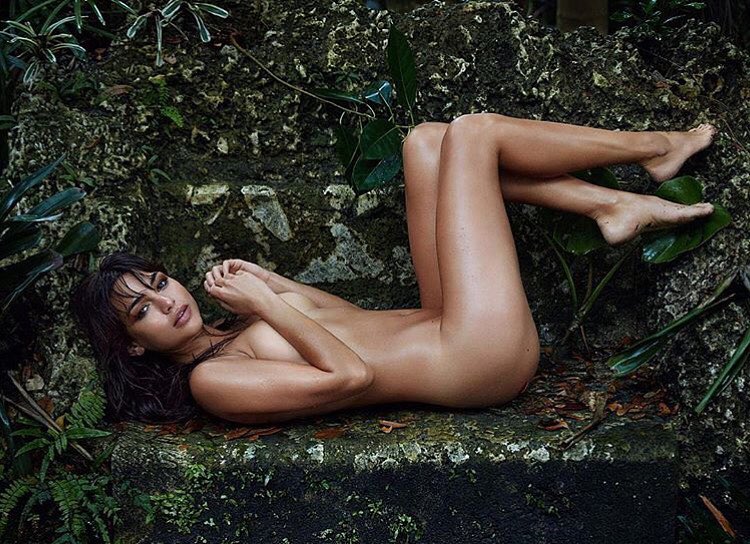 ---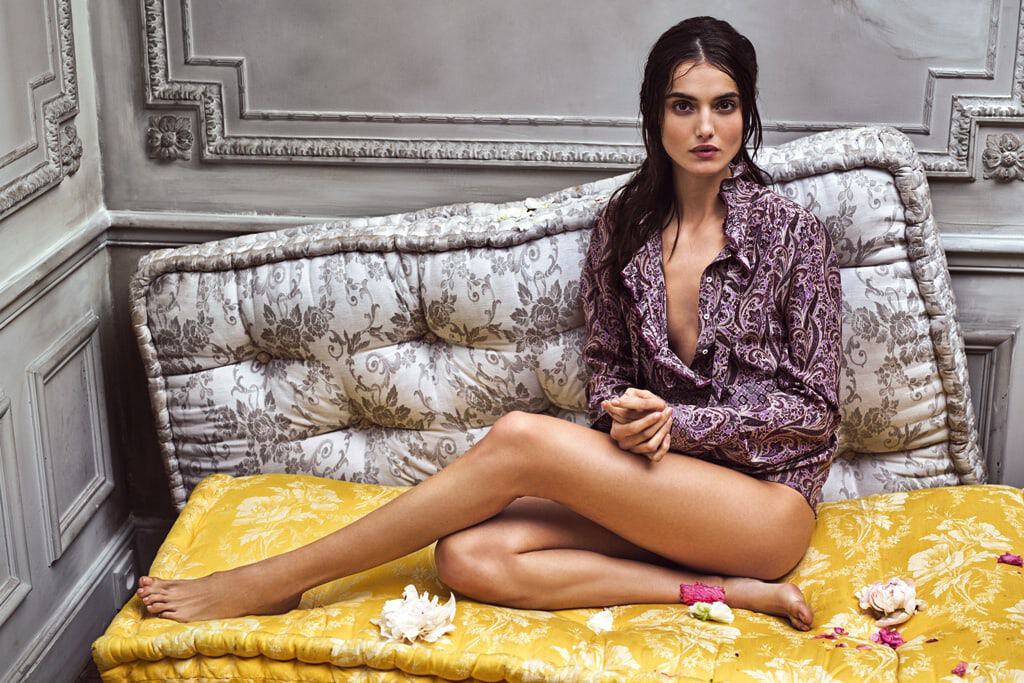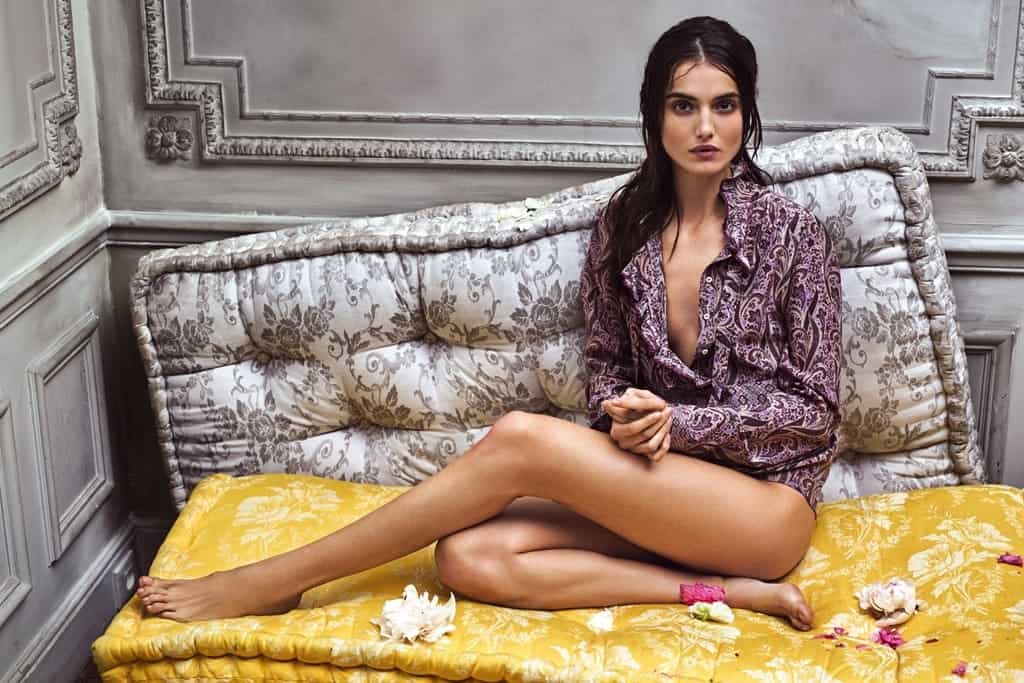 Blanca is a rising star in the modeling world and is one of the most sought-after beauties in the fashion industry. Her gorgeous face and perfectly toned body have helped her land deals with brands such as Dior, Armani, Dolce & Gabbana, and Givenchy.
If that's not enough, this 24-year-old Spanish babe has been strutting on Victoria's Secret runways. Interestingly, she's the fourth Spanish model ever to do so. That's why it's no wonder why the Spaniards regard Blanca as one of the hottest Spanish women.
She's so attractive that modeling agents discovered her by pure chance in the Madrid metro. Only Blanca could look that stunning while standing in a metro station. Apart from her hypnotizing looks and slim body, Blanca has a deeper, more holistic mindset. She's into yoga and experiments with different kinds of herbs to balance her energy.
Sexy and spiritual — a winning combination that only the hottest Spanish girls can pull off.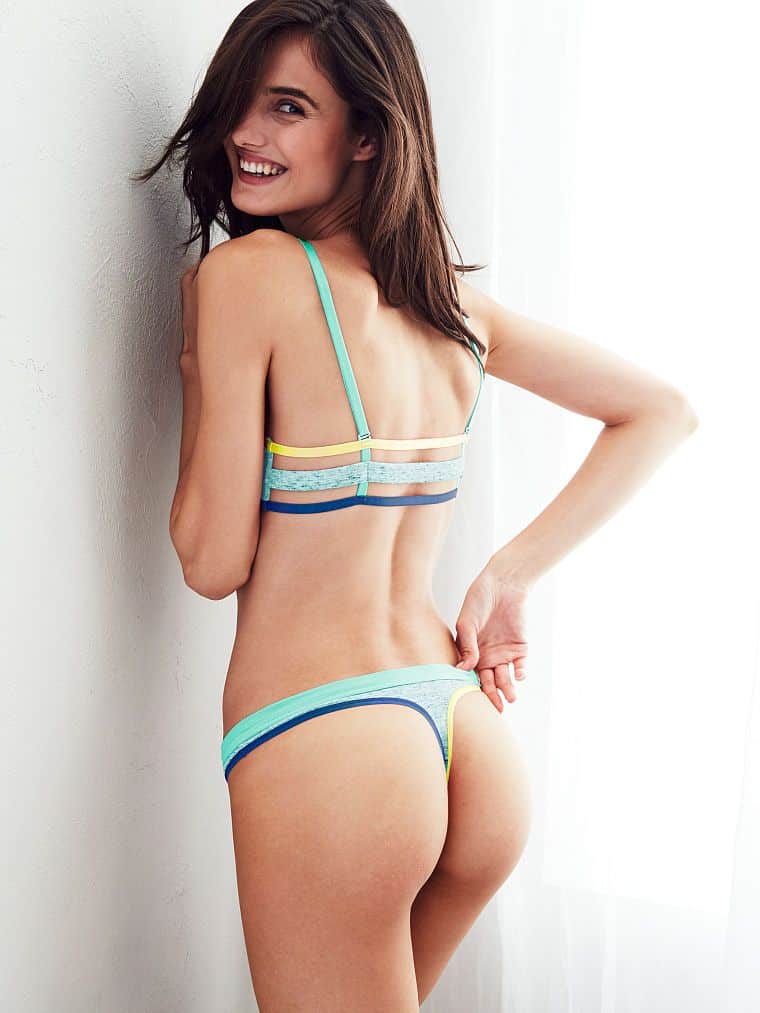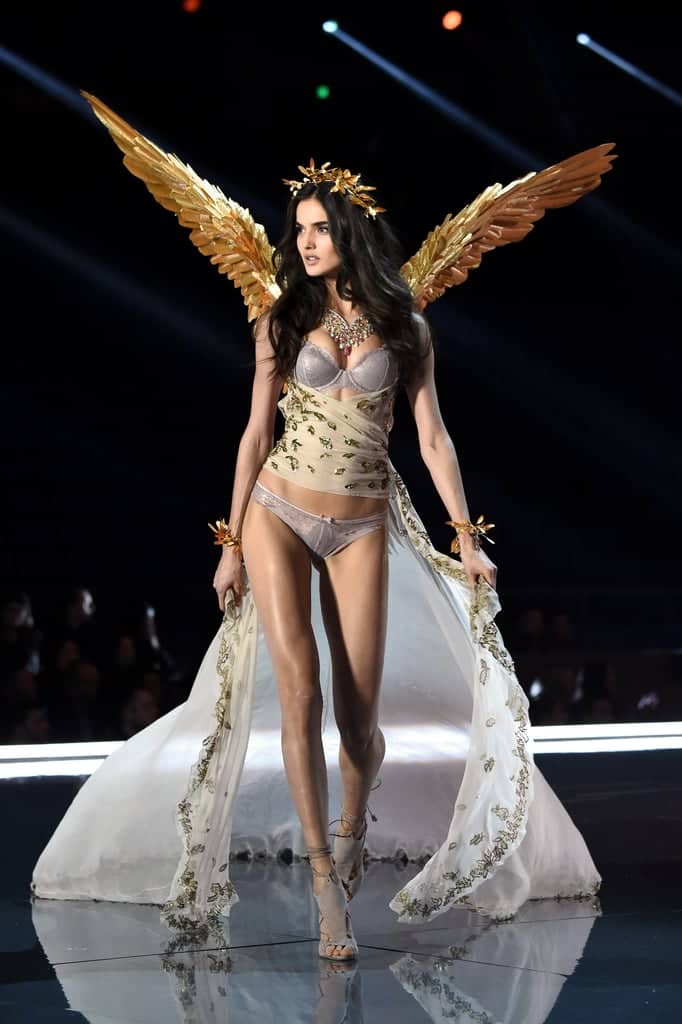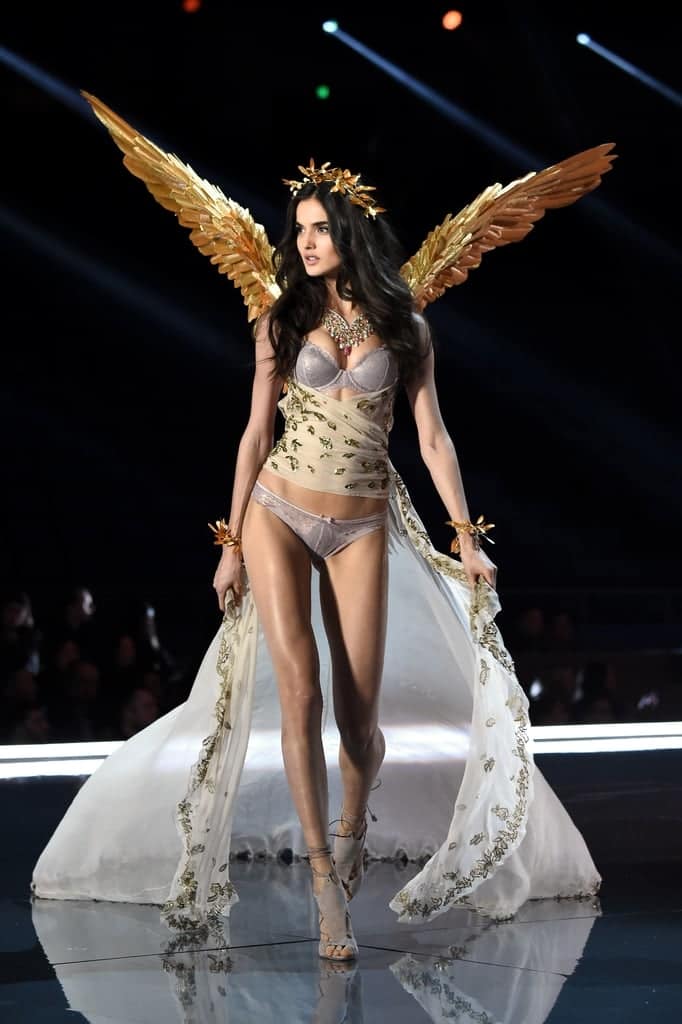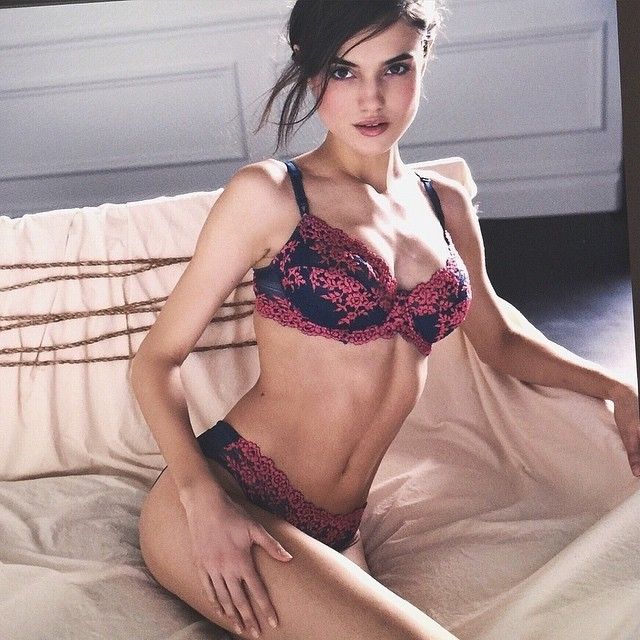 ---
Penelope Cruz
Actress, Model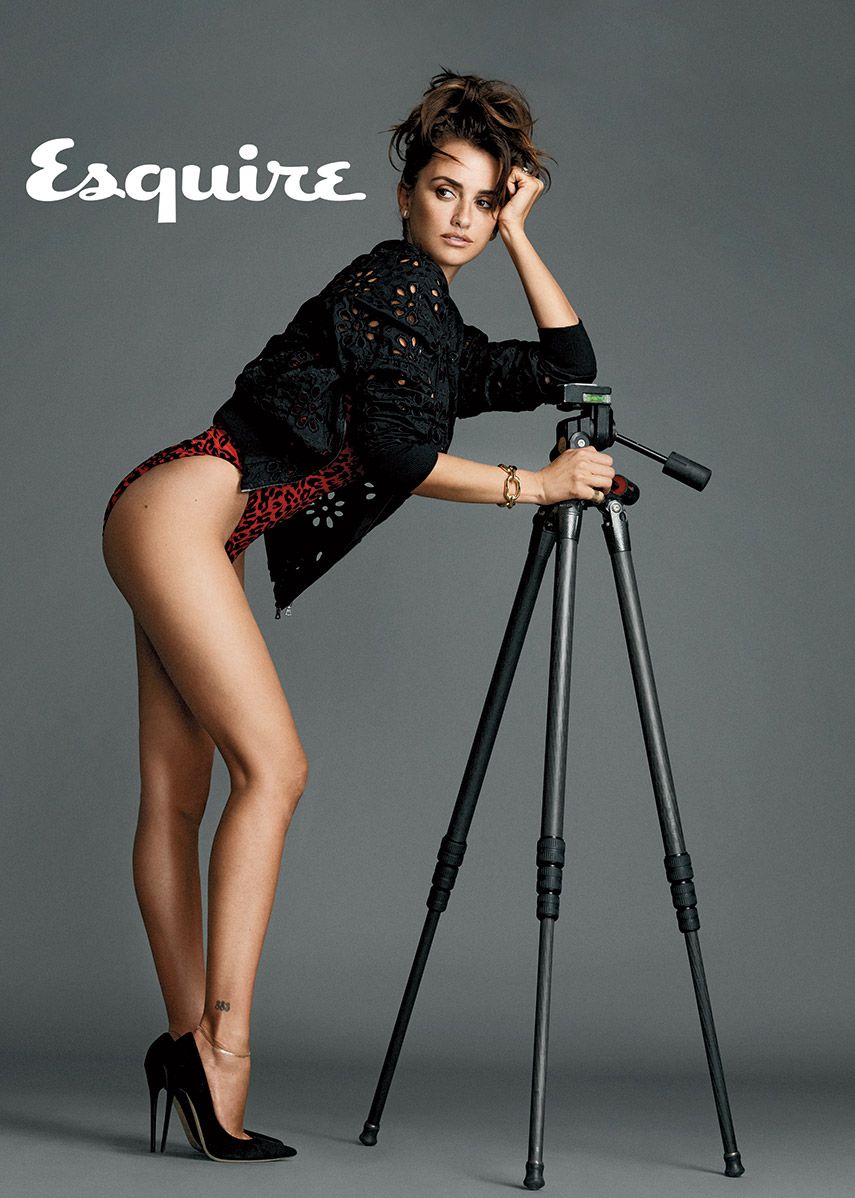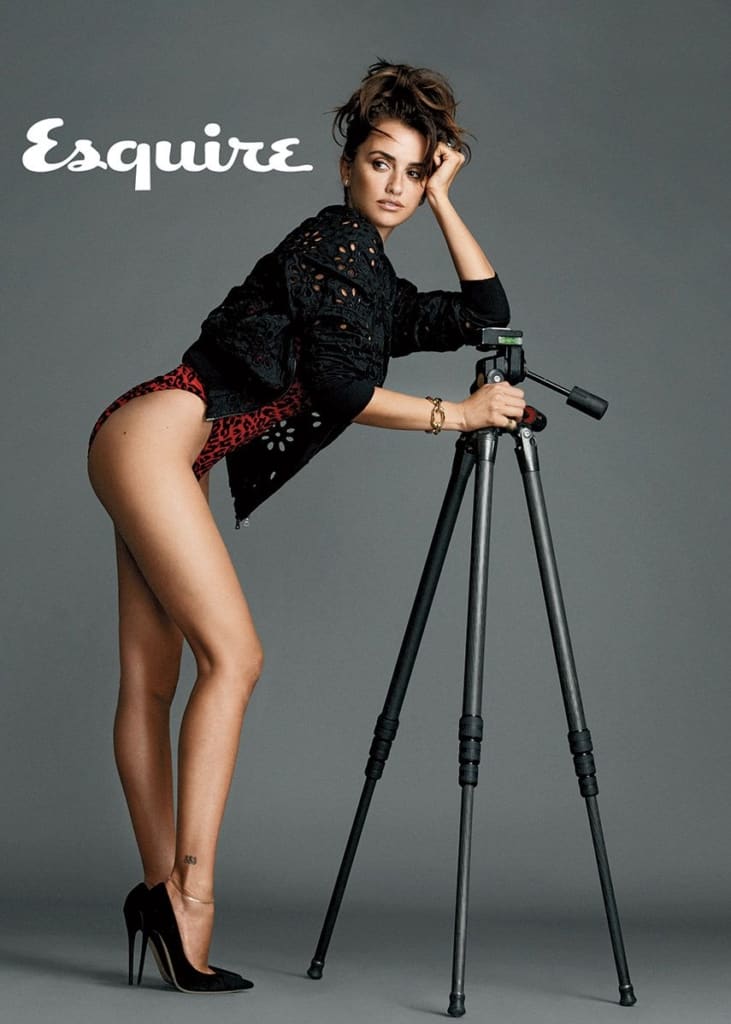 For decades, Penelope Cruz has been the epitome of Spanish beauty and sexiness. She's probably the most famous woman on our list of the 23 hottest Spanish women.
It's no surprise that Penelope has always been at the very top of every "most beautiful women" list. Her sizzling body, breathtaking gaze, and sexy accent have brought her many prestigious Hollywood movie roles. Whenever there is a need for a sexy Spanish female role in a movie, Penelope will get the job in a heartbeat.
This Spanish box-office bombshell has one Oscar under her belt. She won Best Supporting Actress for her role in the movie "Vicky Cristina Barcelona". In fact, Penelope was the first Spanish actress to receive an Academy Award. She's also the first Spanish actress to have a star on the Hollywood Walk of Fame.
But, she's taken. This foxy mamma got married in 2010 and has two children.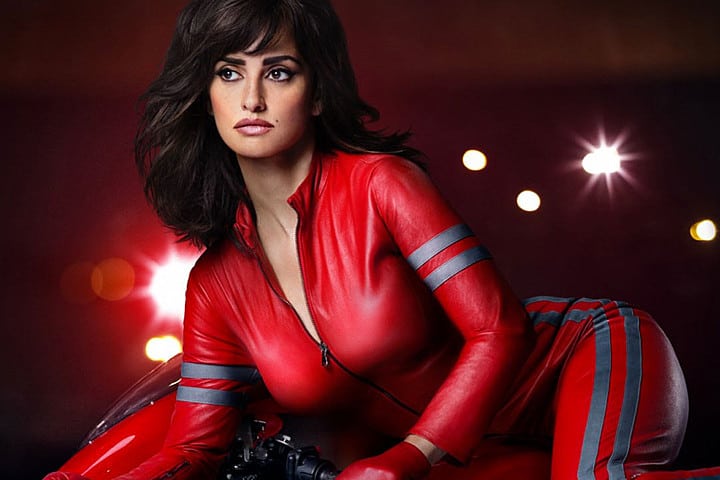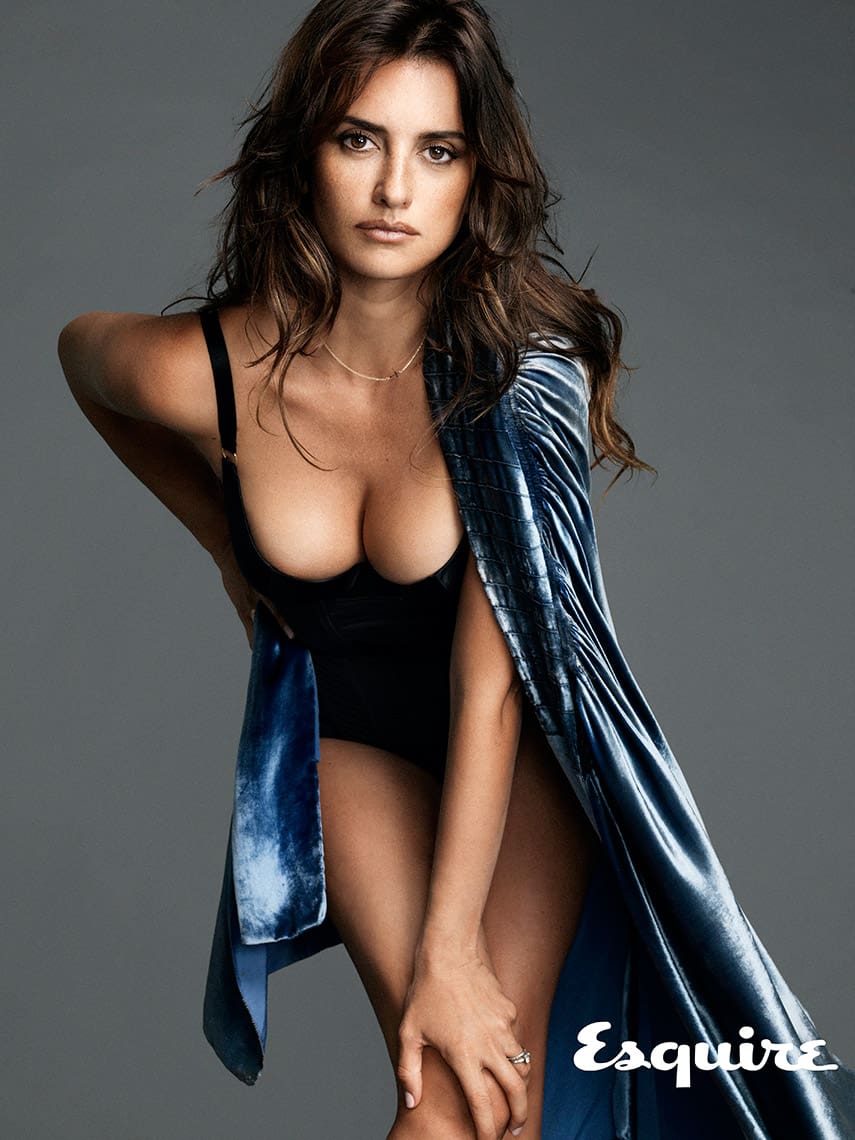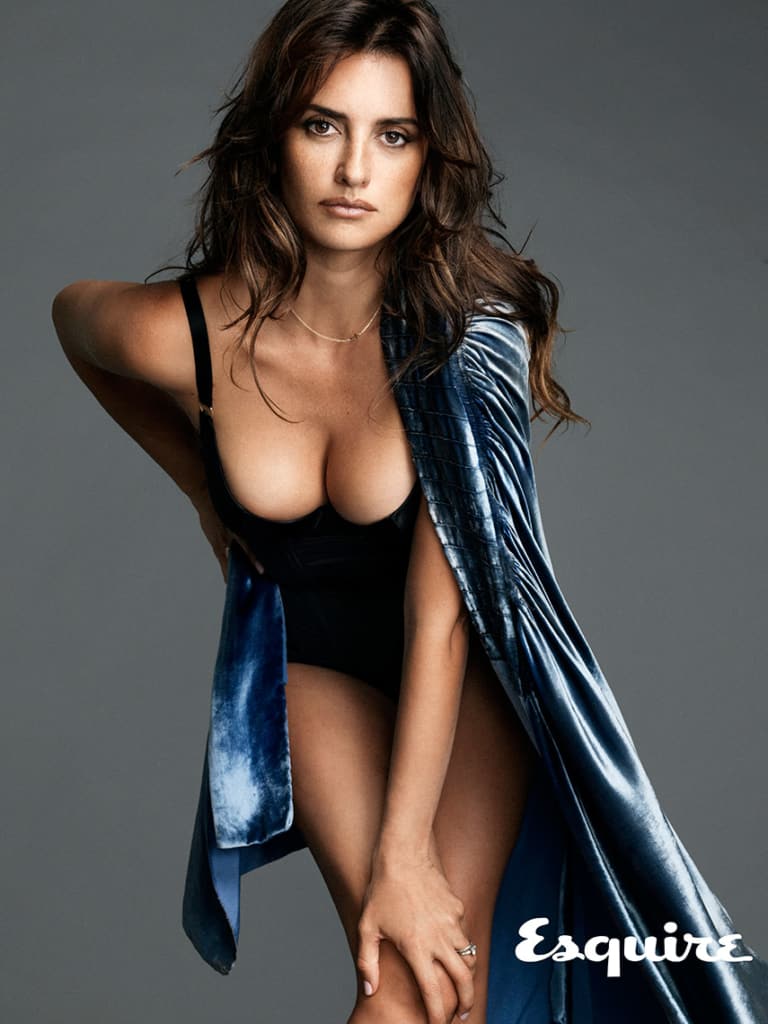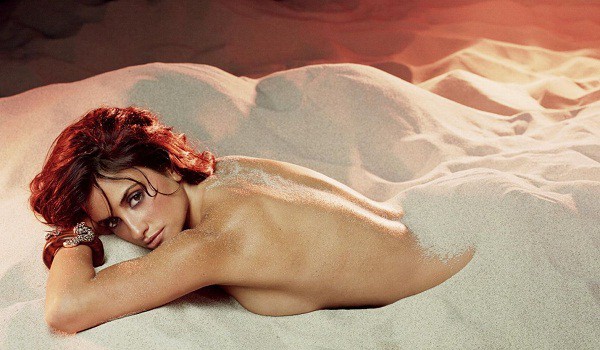 ---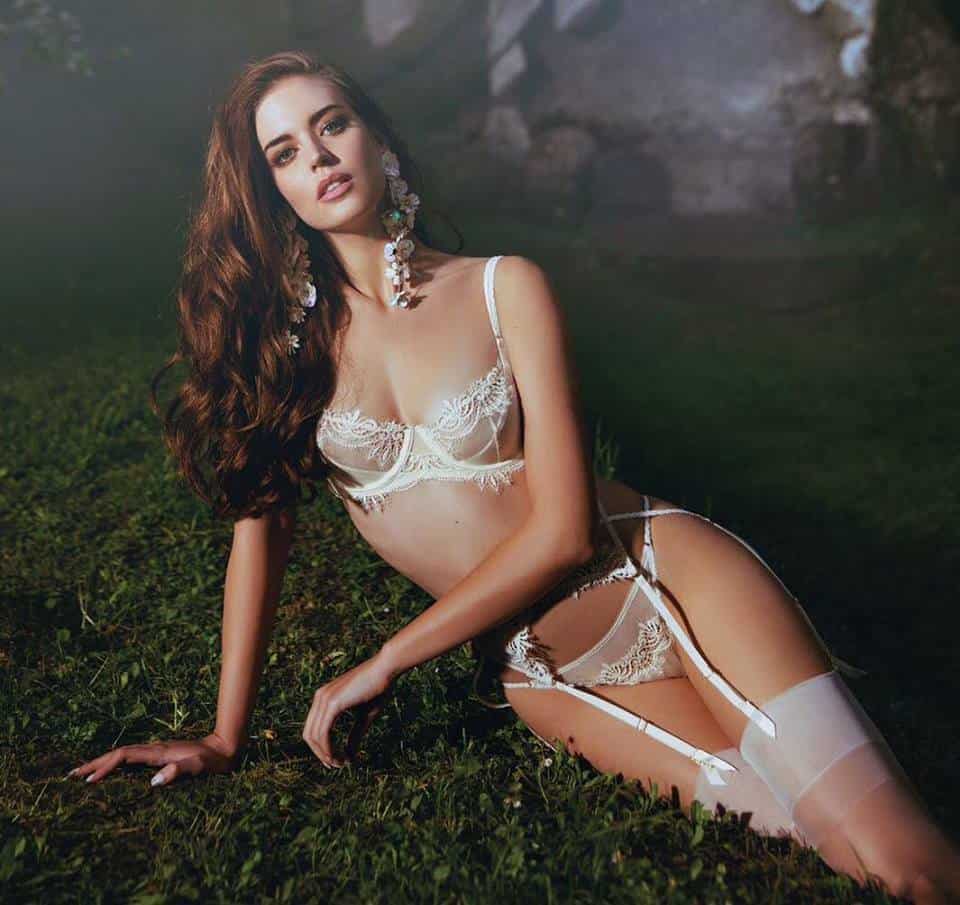 This green-eyed babe is one of Spain's most prized beauties. Clara is famous for being the only Spanish girl to walk in the 2008 Victoria's Secret Fashion Show.
Moreover, her seductive eyes and down-to-earth look have captured the attention of some of the most powerful modeling agencies. Talent scouts discovered her when she was only 18. Since then, she has worked with lucrative brands like Armani Exchange and GUESS. She has also graced the covers of Spanish editions of Elle, Harper's Bazaar, and Vogue magazines.
But, Clara's sexiness is special because it's sprinkled with grace and elegance. She is one of the hottest Spanish girls out there, but a classy hottie.
Her relatable personality, natural beauty, and luscious body make for the ultimate male fantasy. When guys dream about the hottest Spanish women, most of them unknowingly dream about Clara. That's why this list wouldn't be complete without her.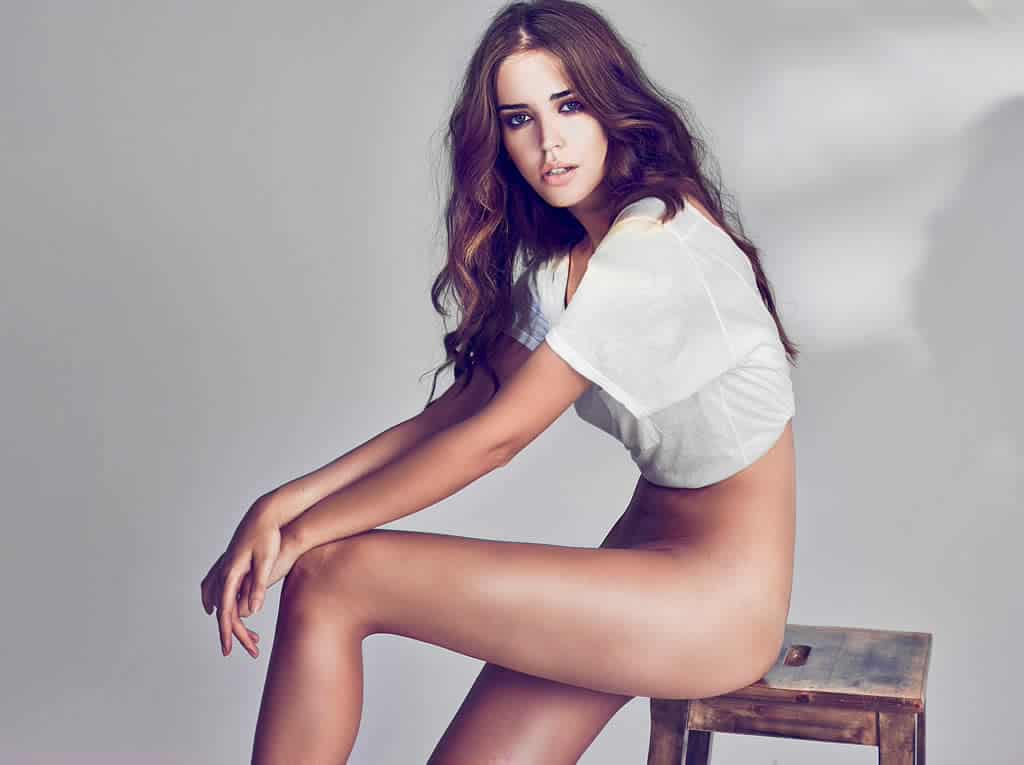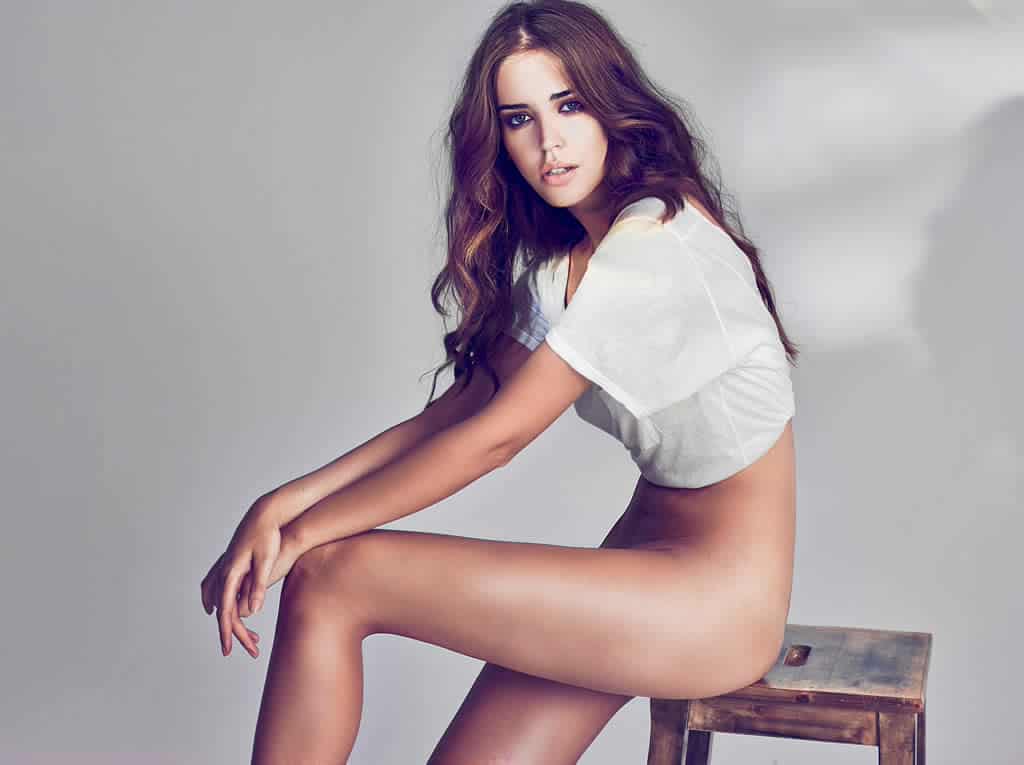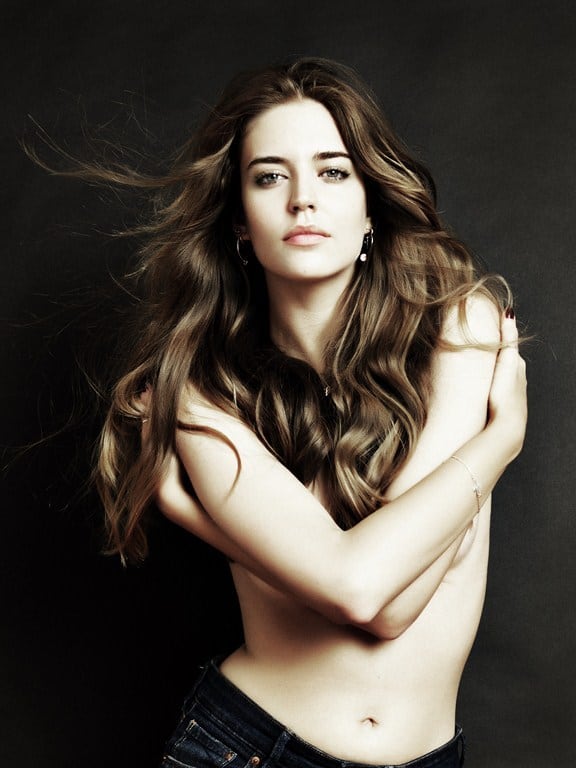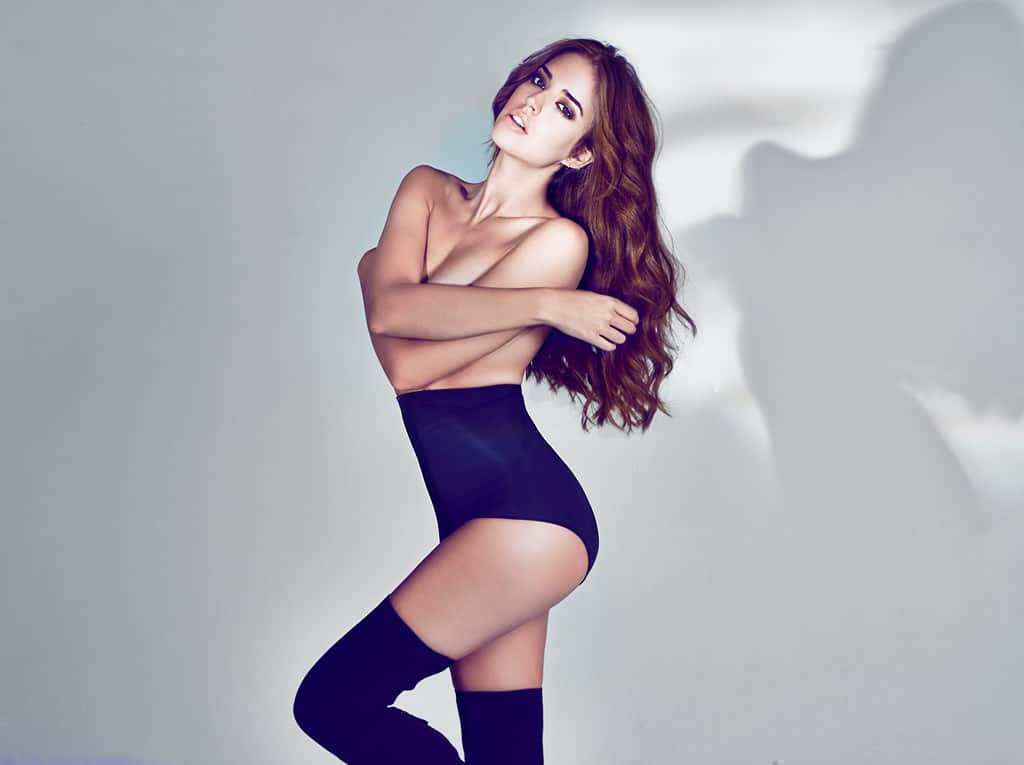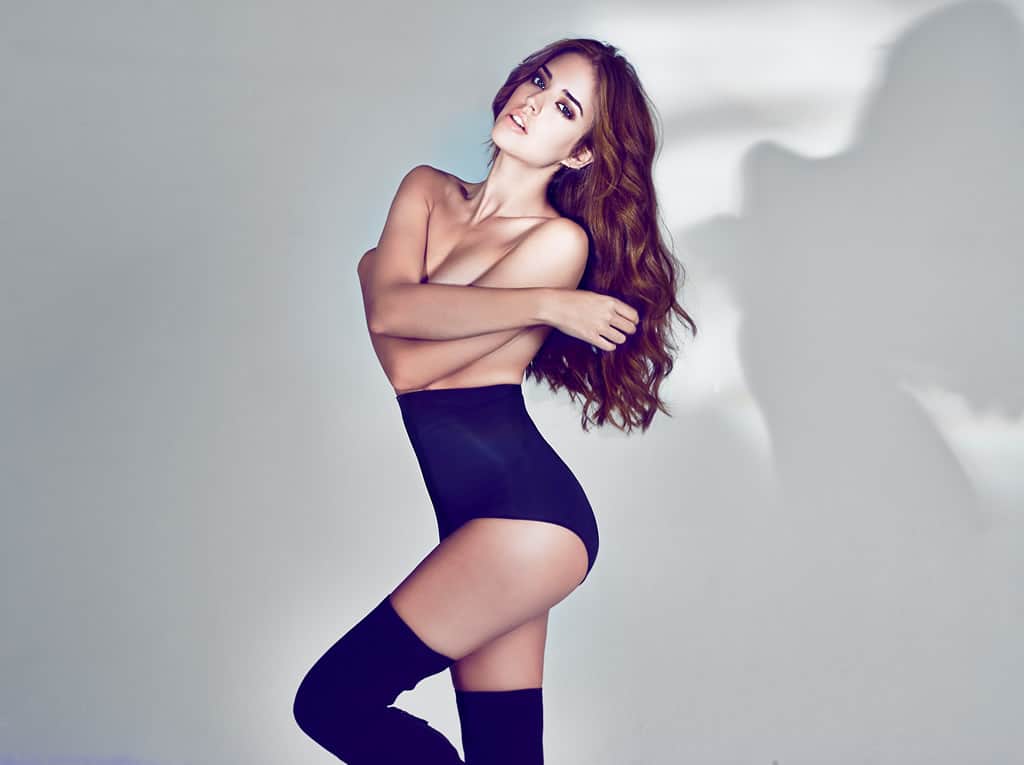 ---
Elsa Pataky
Model, Actress, Film Producer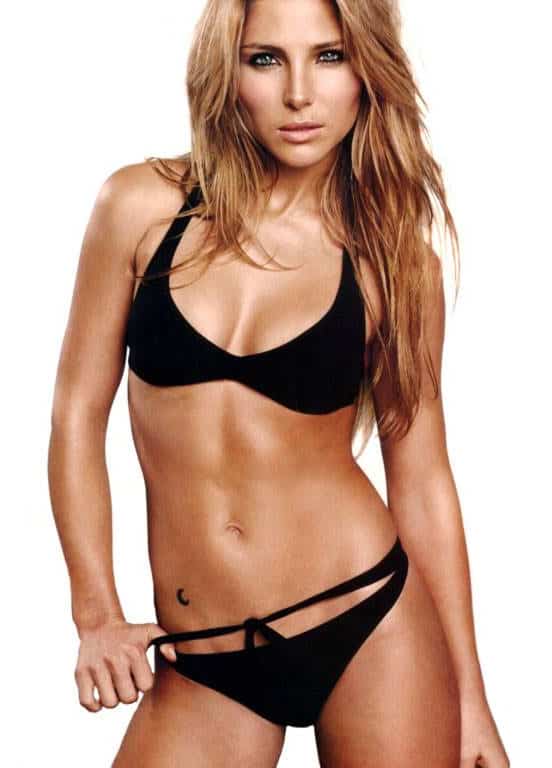 Elsa is stunningly gorgeous at worst and steaming hot at best. This Spanish powerhouse of a woman has a successful modeling career and a booming acting career. On top of that, she's produced movies, as well. Elsa rose to stardom through her role in the Fast and Furious franchise, in which she played Elena Neves.
In addition, she's credited as a producer on two of the Fast and Furious movies — Furious 7 and The Fate of the Furious.
Apart from being one of the hottest Spanish women, Elsa is a strong and intelligent woman. She studied journalism and is multi-lingual — she can speak six languages fluently.
But, is it possible that this Spanish bombshell still single? Nope. Elsa has three children and is happily married to none other than Thor actor Chris Hemsworth.
Even though she's taken, there's nothing wrong with admiring her Spanish beauty and sexiness from afar.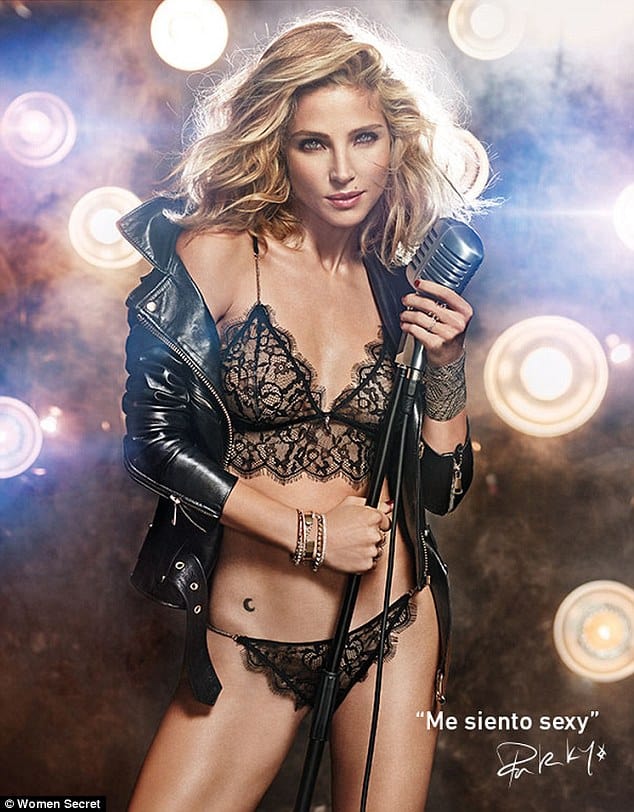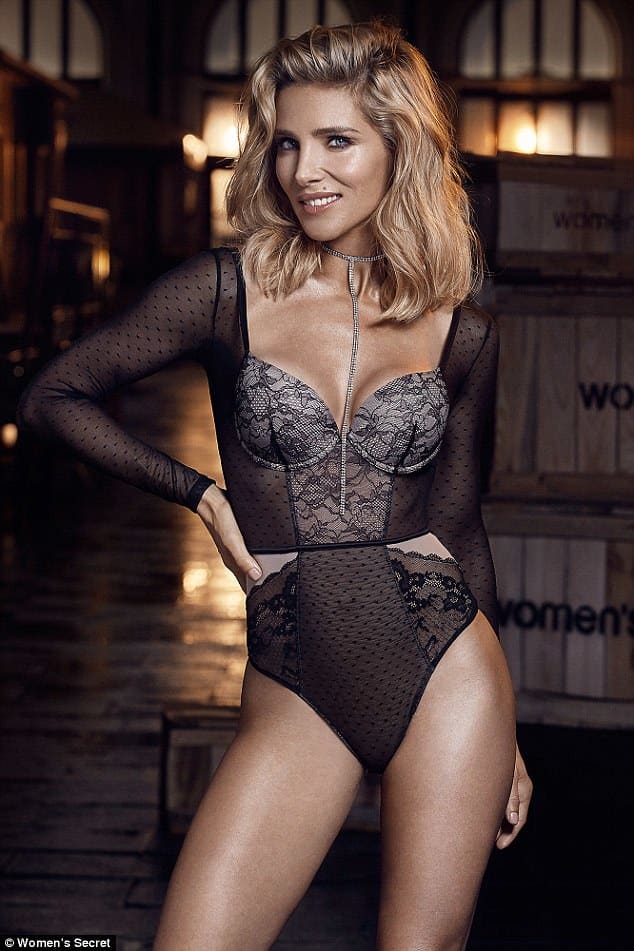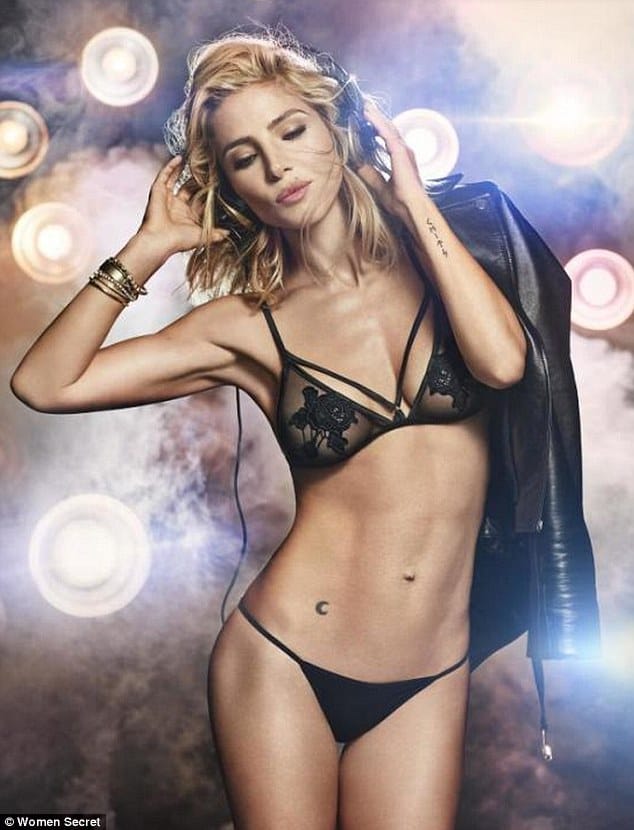 ---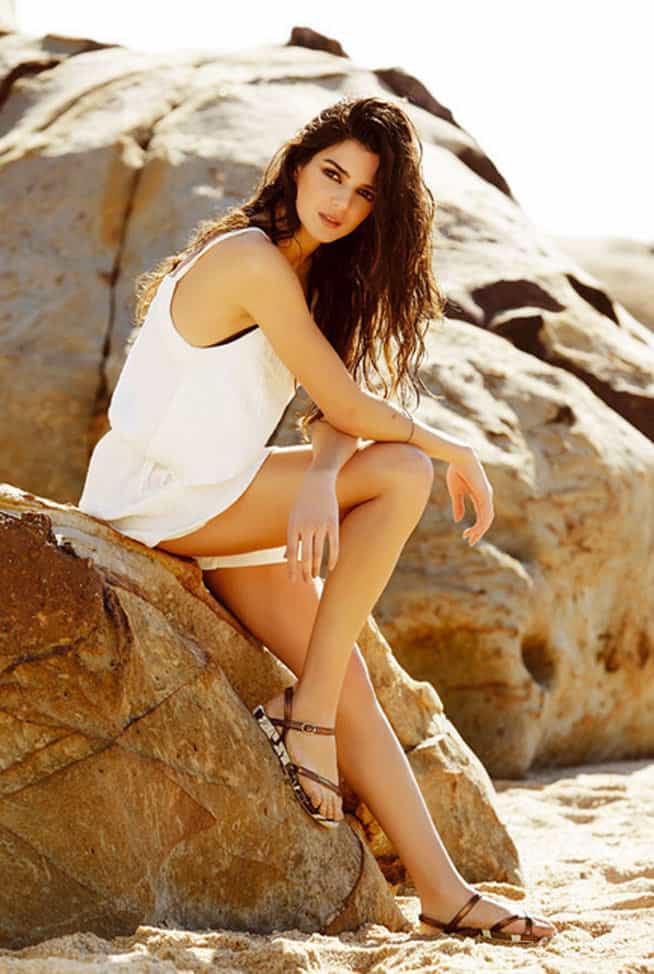 Clara Lago is a young Spanish actress whose beauty is out of this world. Her authenticity and unique look shine on the big and small screen. That's why she has starred in over 20 movies ever since she started acting at the age of 9. In addition, she has done almost 10 television series.
As an attest to her on-screen brilliance, her 2014 film Spanish Affair broke the record as the highest-grossing Spanish film. It raked in more than $75 million at the box-office. That's why she's not only one of the hottest Spanish girls, but also one of the most popular actresses in Spain.
To keep her body in tip-top shape for movie roles and modeling opportunities, Clara is fond of dancing. In particular, she's into Pilates. We can see that the hard work has paid off because her body is in impeccable shape.
In addition to her acting career, Clara has started doing some modeling work. She's the brand ambassador of Hoss Intropia.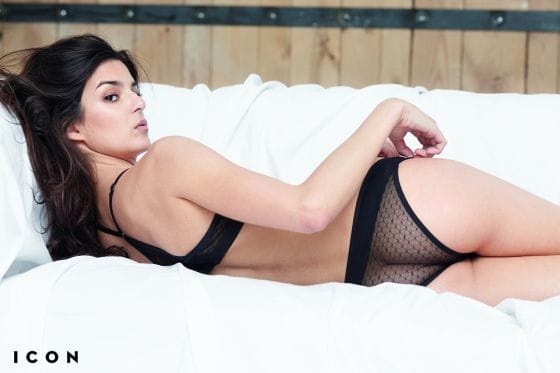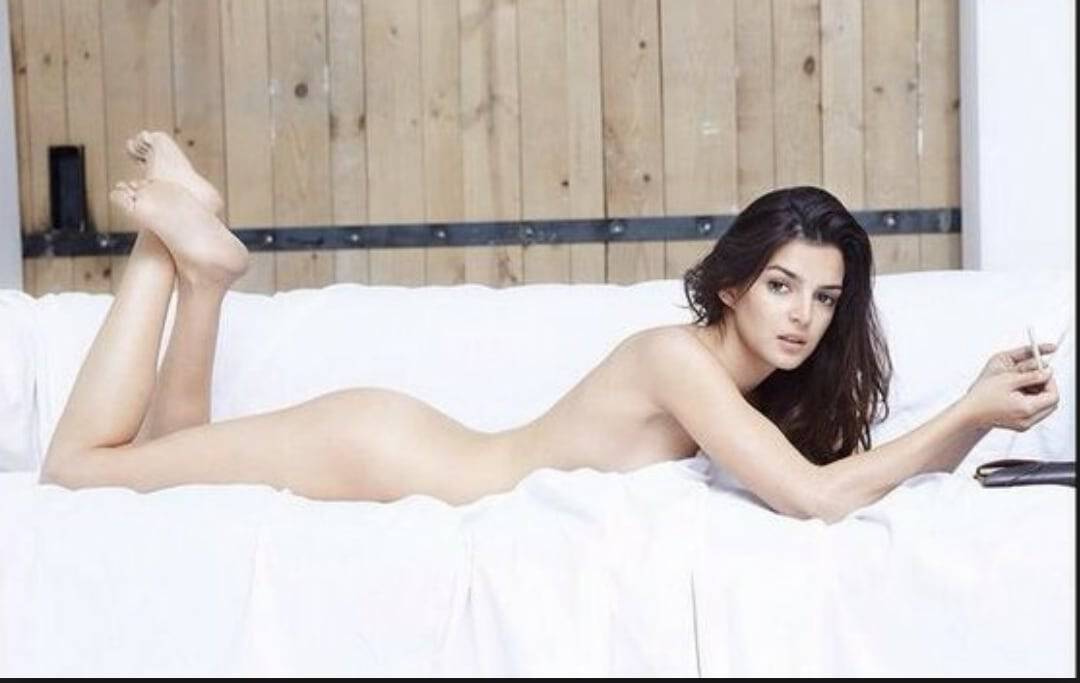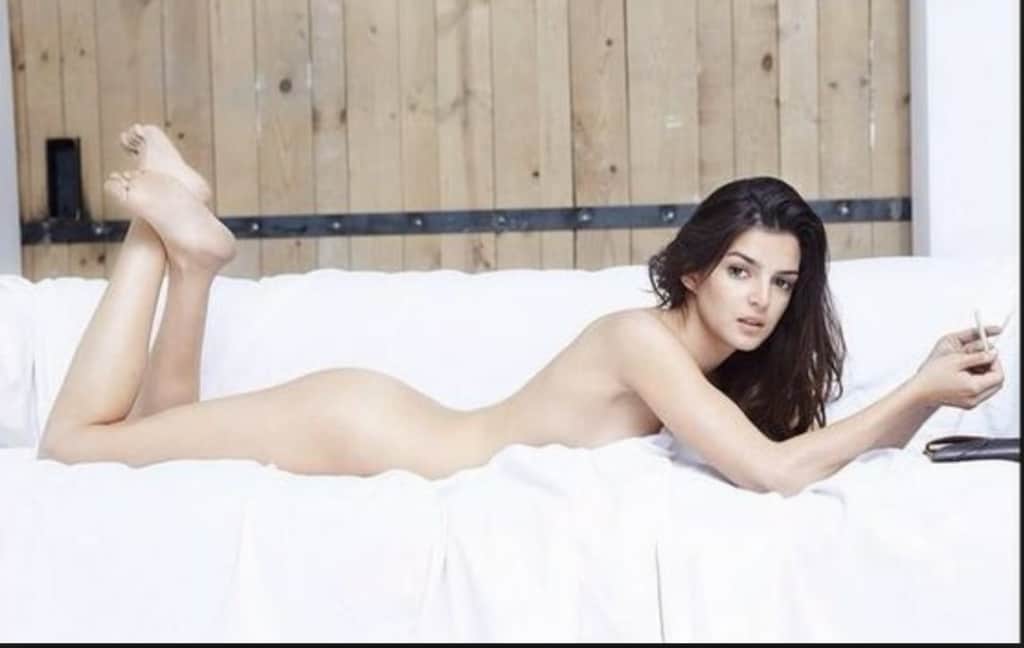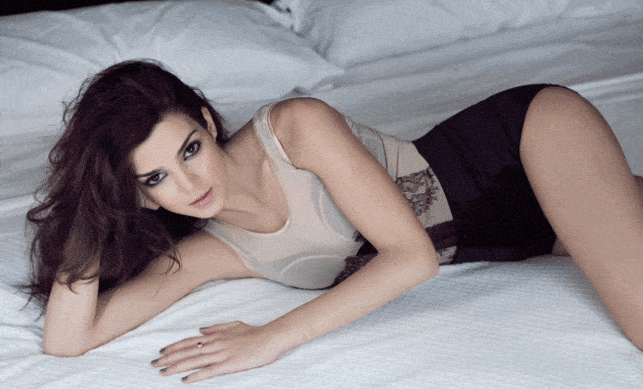 ---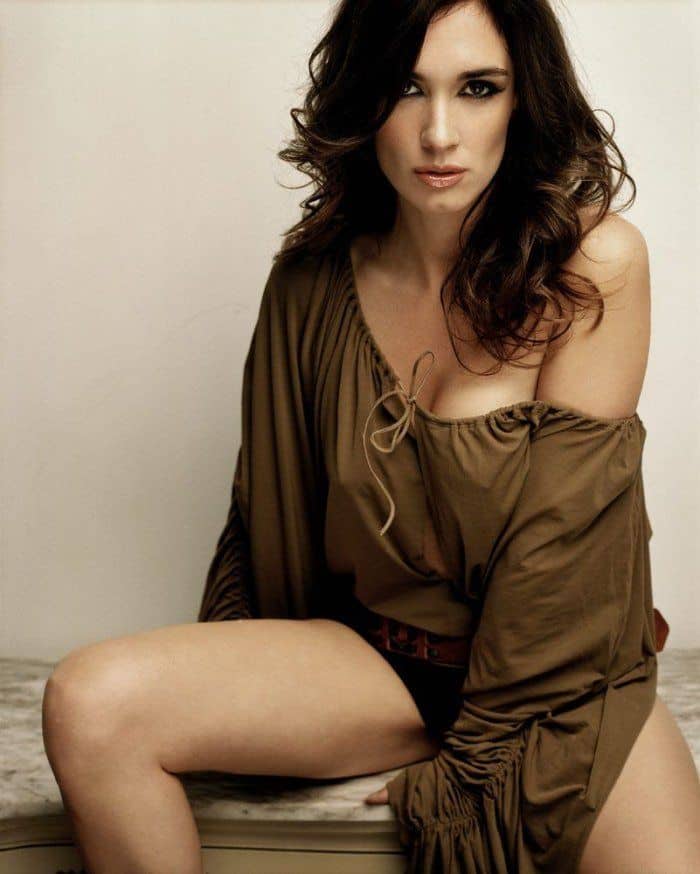 This sensational beauty deserves her rightful spot on our list of the hottest Spanish women. Paz Vega is a household name in Spain and has fans around the world. People adore her radiant personality and overall stunning appearance.
Although, if she had pursued her journalism career, the world would have had one less Spanish hottie to fantasize about. Luckily, she dropped out of journalism school to pursue her acting career.
She got her big break on the Spanish sitcom 7 Lives. That's the Spanish version of the American sitcom Friends. However, she debuted in the United States starring alongside Adam Sandler in "Spanglish".
Apart from acting, Paz has done some modeling for famous brands. In 2008, she appeared on the "Maxim Hot 100" list as one of the hottest Spanish girls in the world. Well, that's a given because she is sizzling hot.
In addition to the obvious hotness, her natural beauty has won her the coveted title as the face of L'Oreal, replacing Penelope Cruz.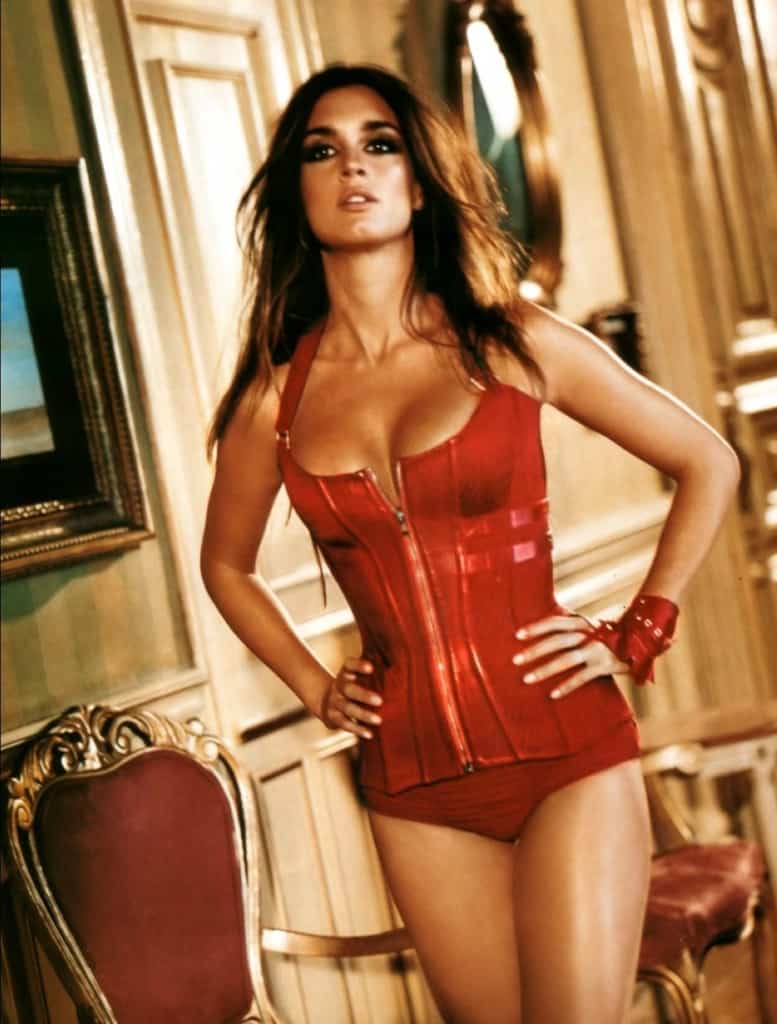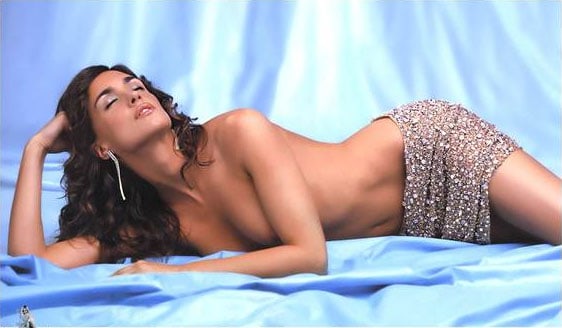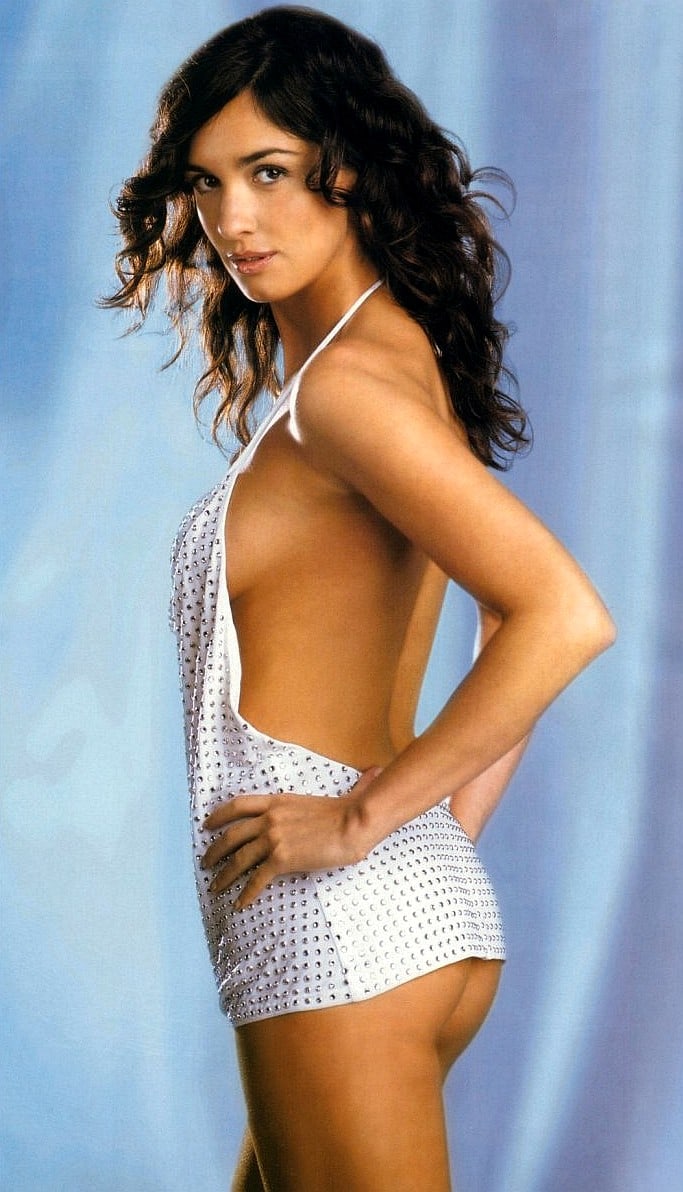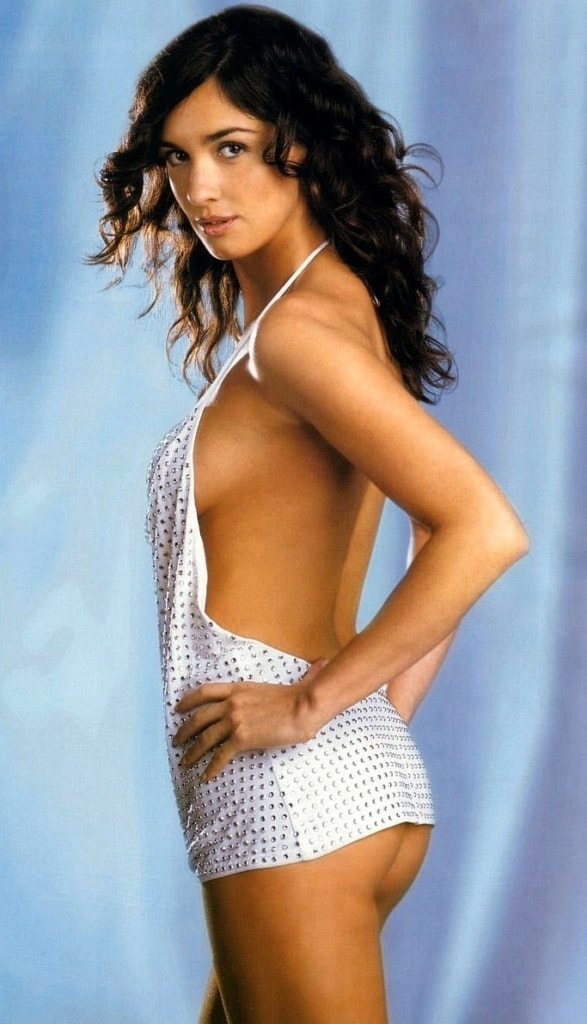 ---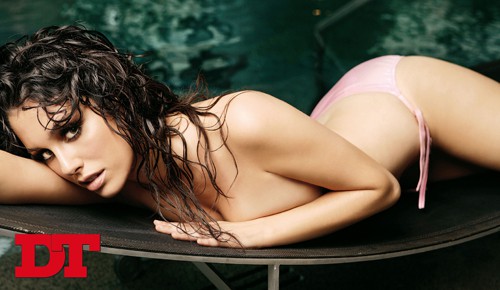 Blanca Suárez is another gorgeous Spanish actress with an exquisite body that is to die for. We are just wondering — how could someone so beautiful even exit? In fact, the Spanish edition of GQ named Blanca "Woman of the Year" in 2012. And rightly so, because her beauty is plainly mind-blowing.
Blanca got her big break on a Spanish television show The Boarding School. However, she is best known for her roles in The Boat, The Skin I Live In and I'm So Excited! In addition, her brilliant on-screen performances have won her many awards. She is an award-winning best actress and best supporting actress.
Currently, Blanca is starring in a Spanish Netflix drama called Cable Girls. Simply put, Blanca is a silver screen darling and definitely one of the hottest Spanish girls. She has over 3.5 million followers on Instagram and men from all over the world adore her.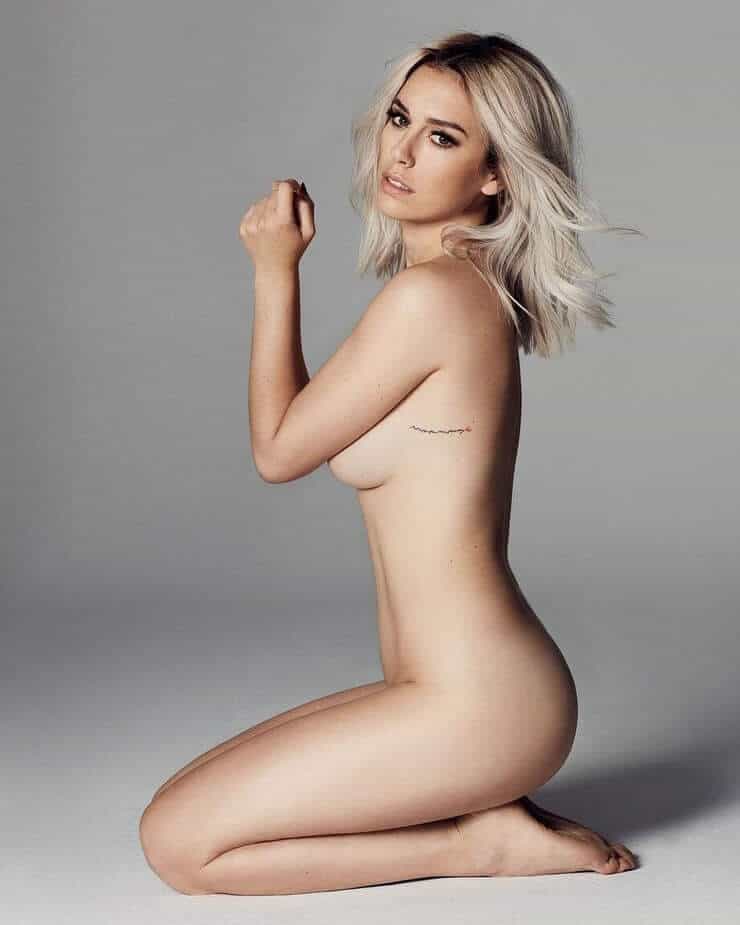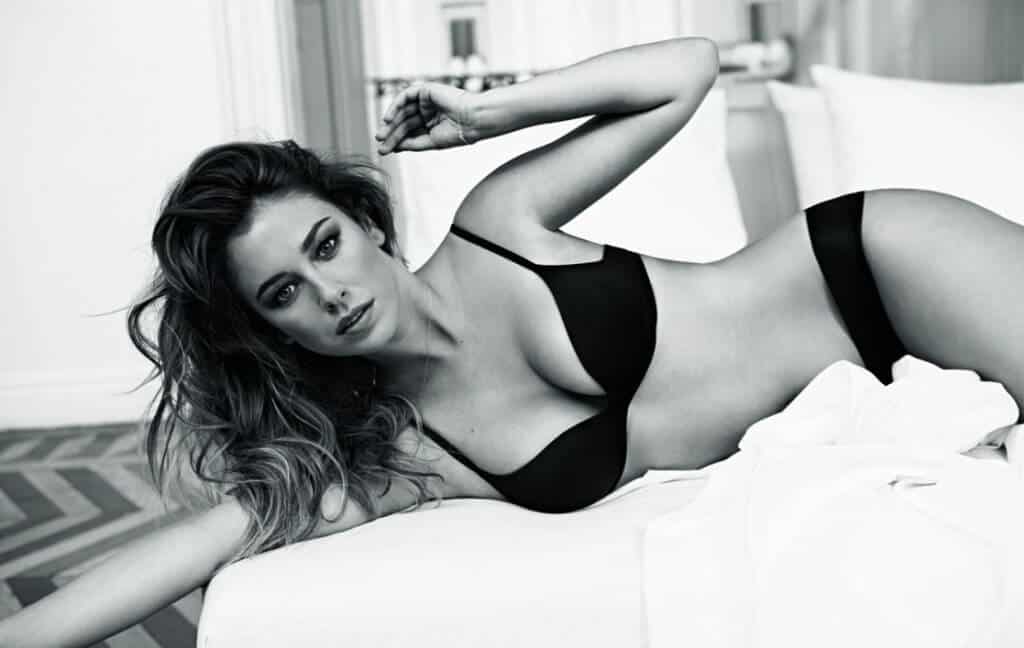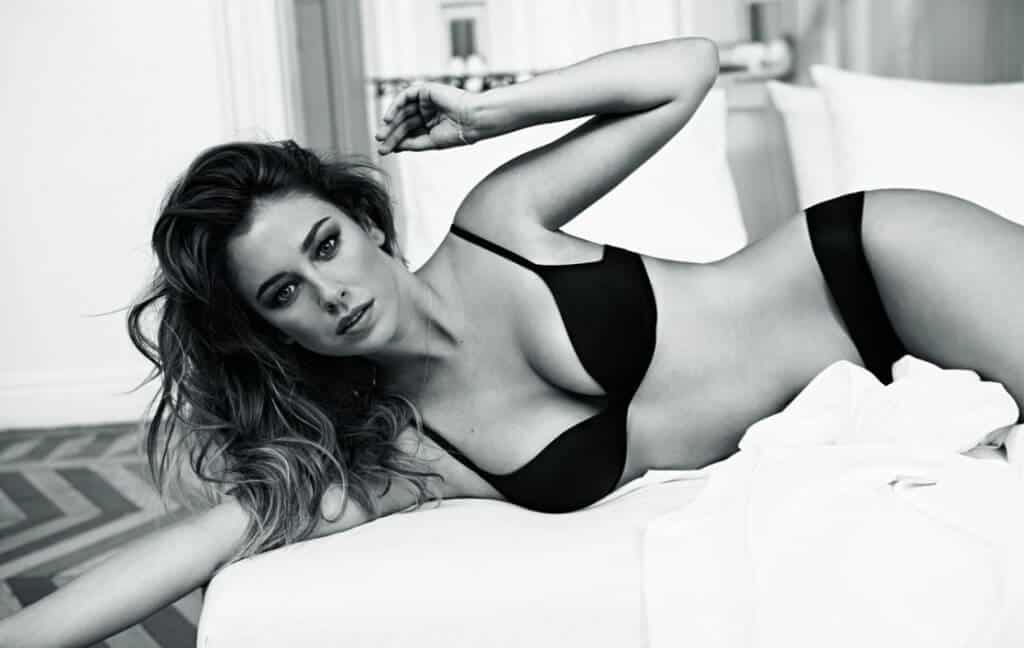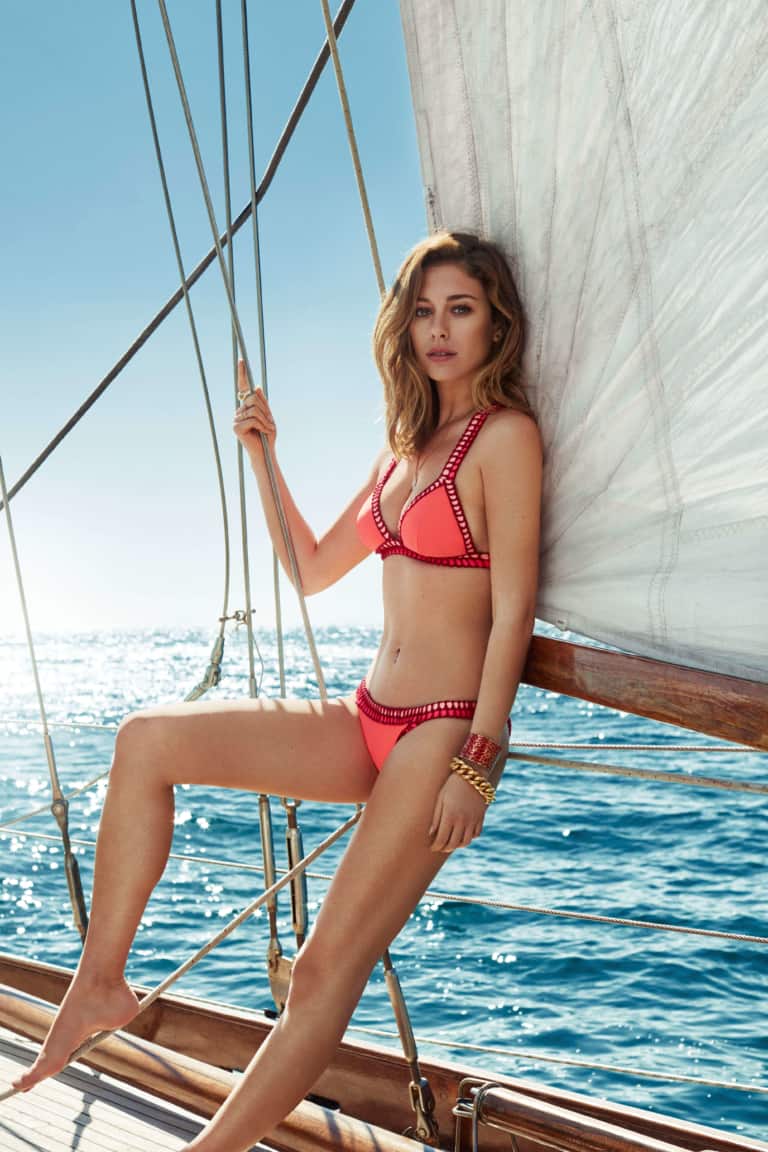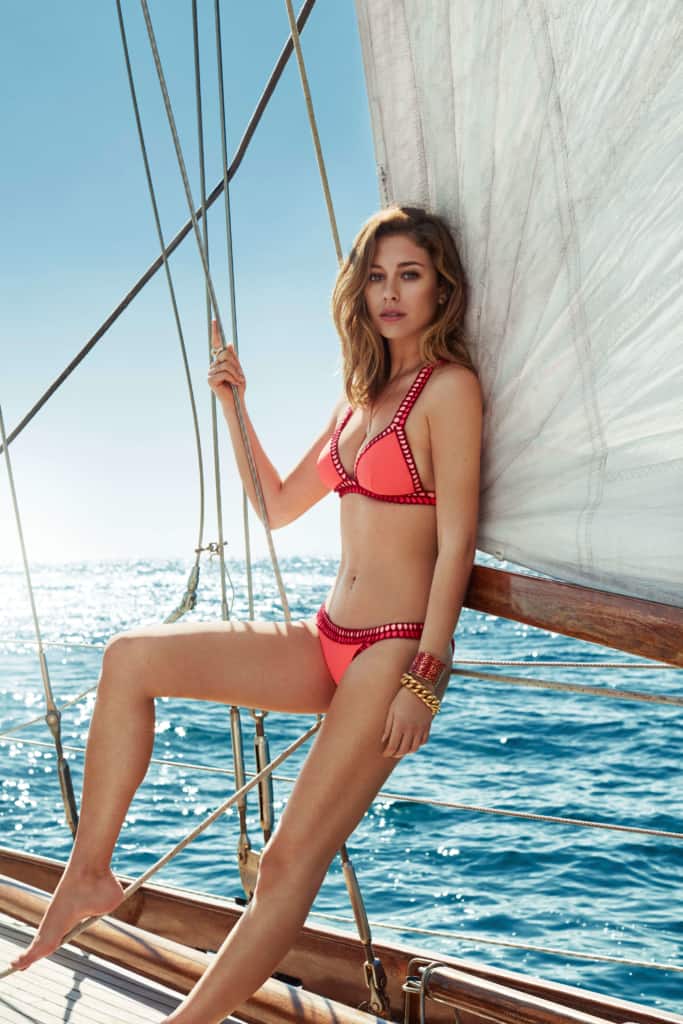 ---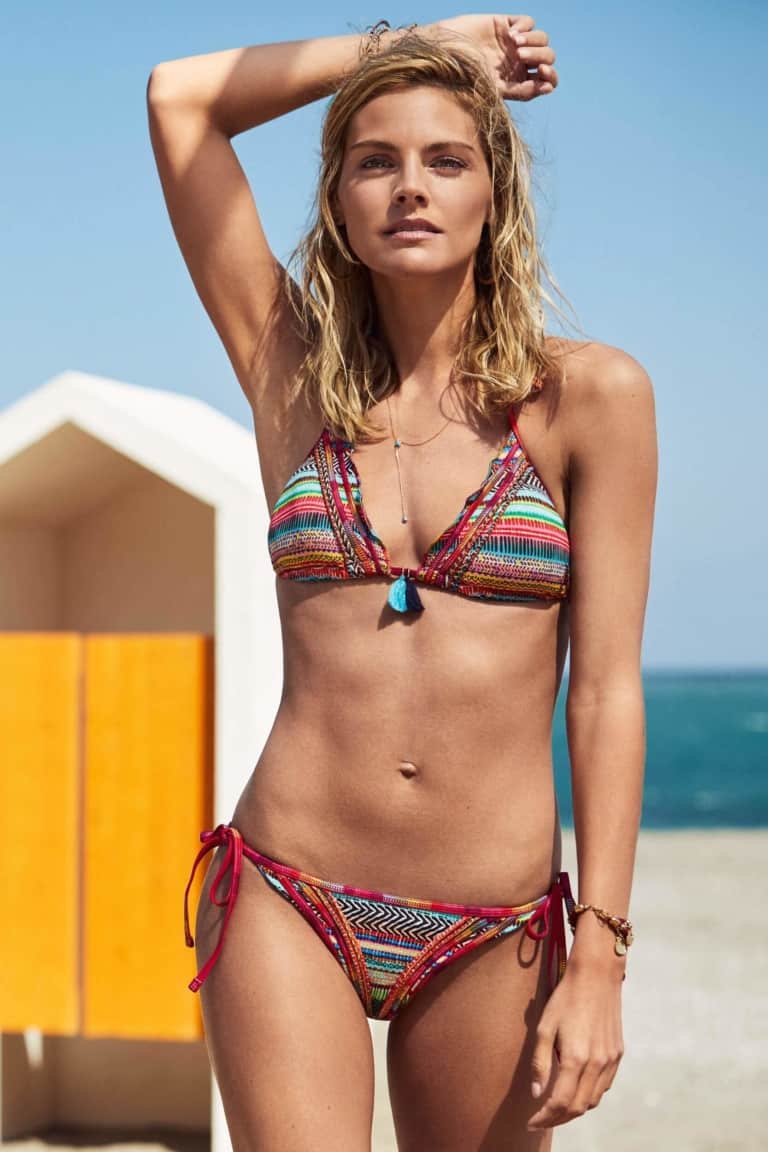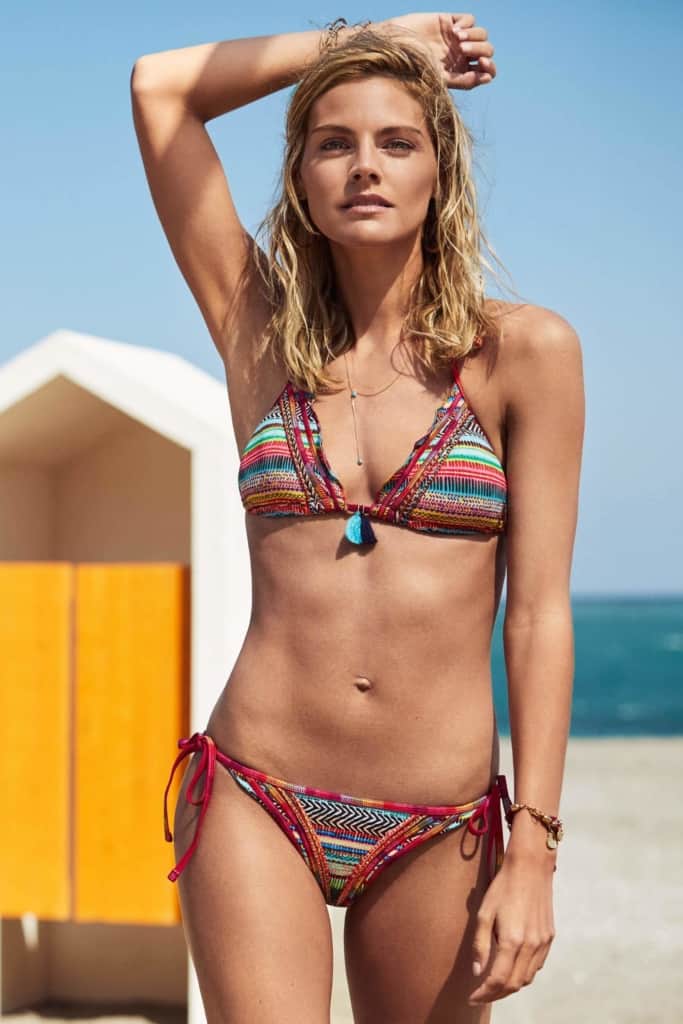 Undoubtedly, Amaia needs to be on our list of the hottest Spanish women because of her enticing eyes, sexy slender body, and attention-grabbing smile. This Spanish bombshell from the small screen is also 7th on the list of the most beautiful women in Spain. In addition, she's on the Maxim "Top 100 Most Attractive" list as one of the hottest Spanish girls.
Initially, Amaia didn't want to be an actress. However, she decided to pursue an acting career after winning her first audition. She's best known for her role as Catalina Marcos in the series Sin tetas no hay paraíso. She also starred in series Gran Hotel, SMS and Lоѕ Ноmbrеѕ dе Расо.
Apart from acting, Amaia's sexy appearance has attracted some modeling opportunities. She has graced the covers of prestigious magazines like Elle, Glamour, and Cosmopolitan.
Men and women alike adore Amaia because of her down-to-earth personality and charisma that radiates through her eyes.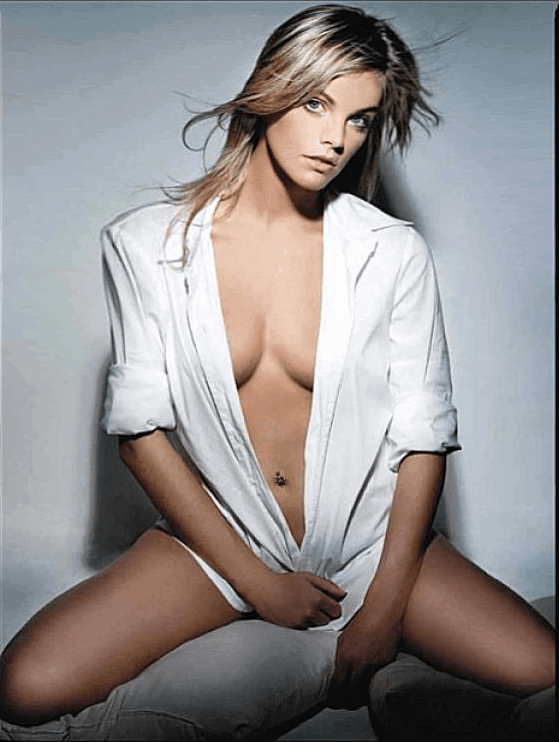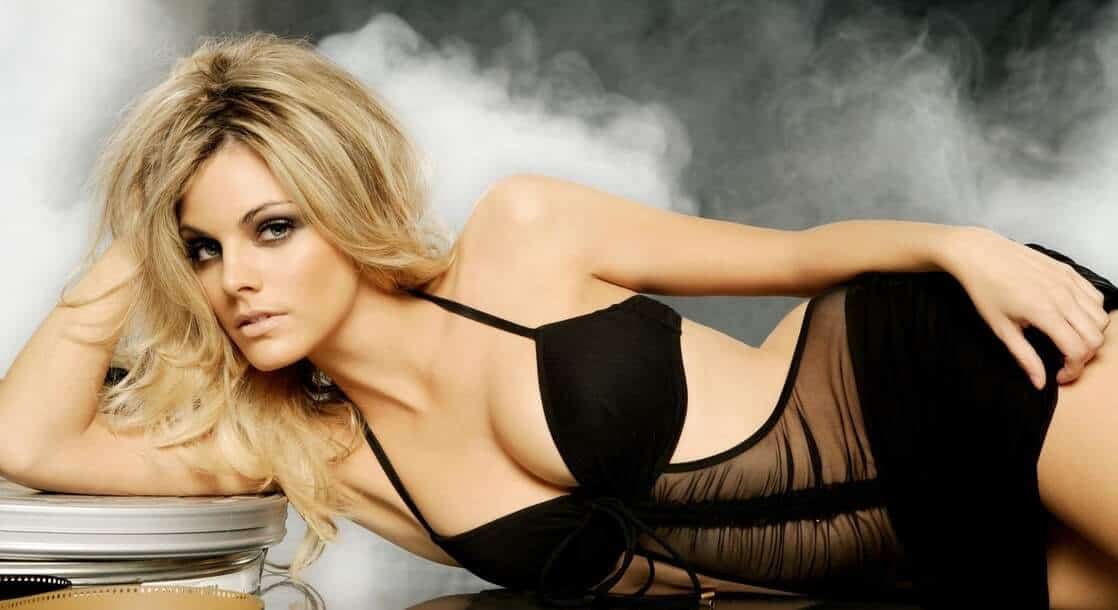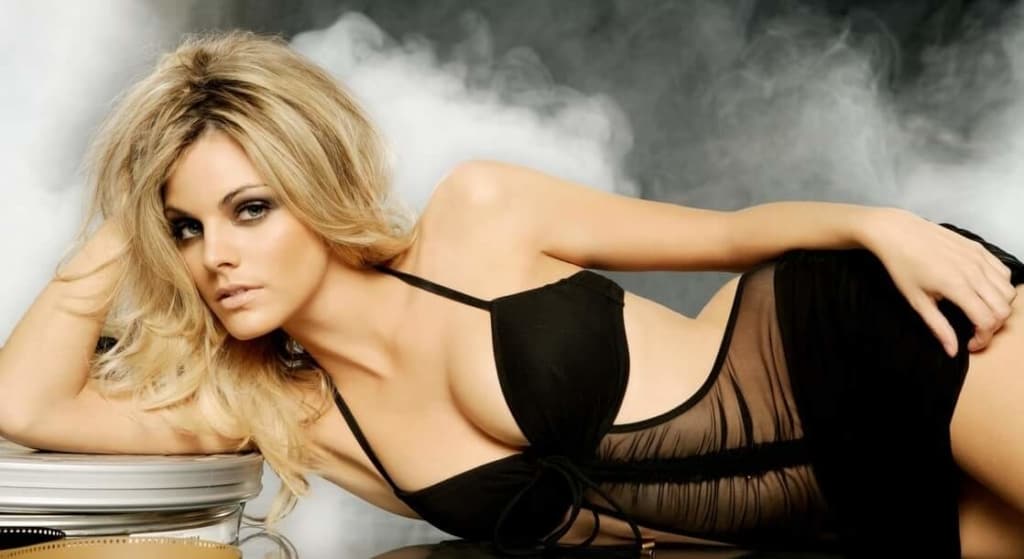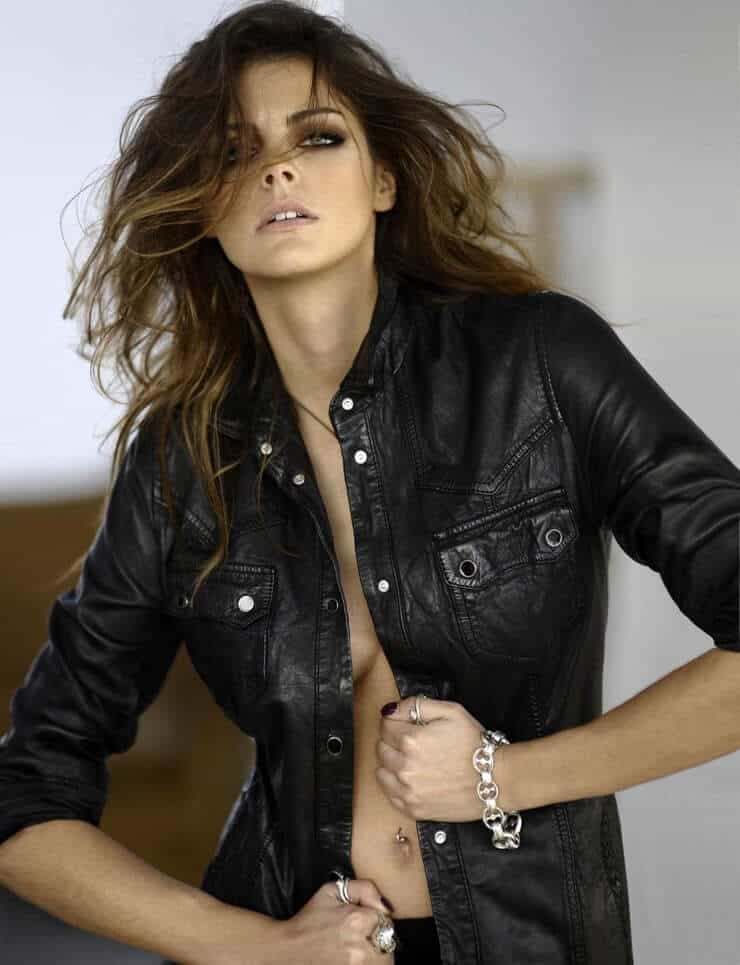 ---
Alba Galocha
Model, Actress, Blogger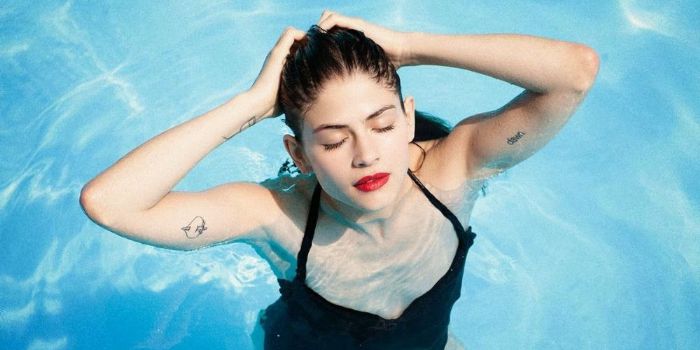 Alba's serene beauty has positioned her on our list of the hottest Spanish girls. Her unique look has catapulted her to the top of the fashion world. She started modeling at age 18 when she won the Best Model Award from L'Oreal. The exposure she received through modeling had cleared the path for her to get into acting.
She has appeared in a widely popular American TV series The Spanish Princess. But, Alba made her on-screen debut in a movie called The Man With a Thousand Faces.
Her laid-back personality on top of her gorgeous looks makes her extremely likable and relatable. Fans adore how normal and quirky she is, which ultimately adds to her sexiness. She's also very much into psychology and believes that psychoanalysis is a key to happiness.
Who doesn't like a girl who is beautiful and sexy, but smart and confident as well?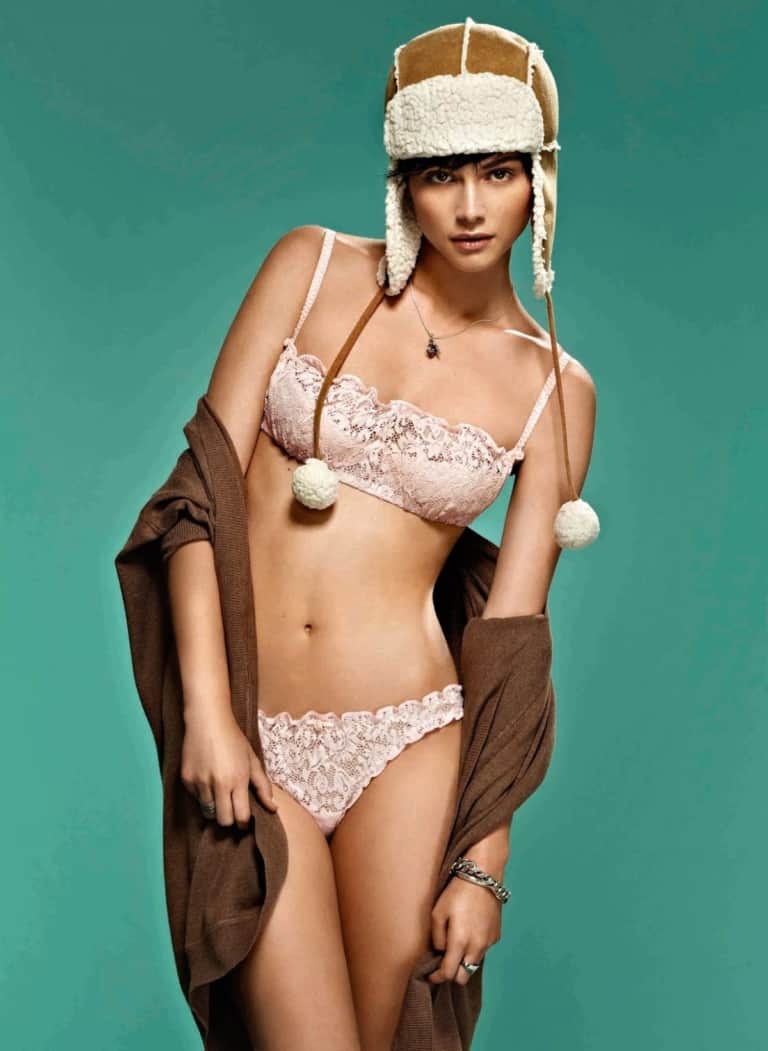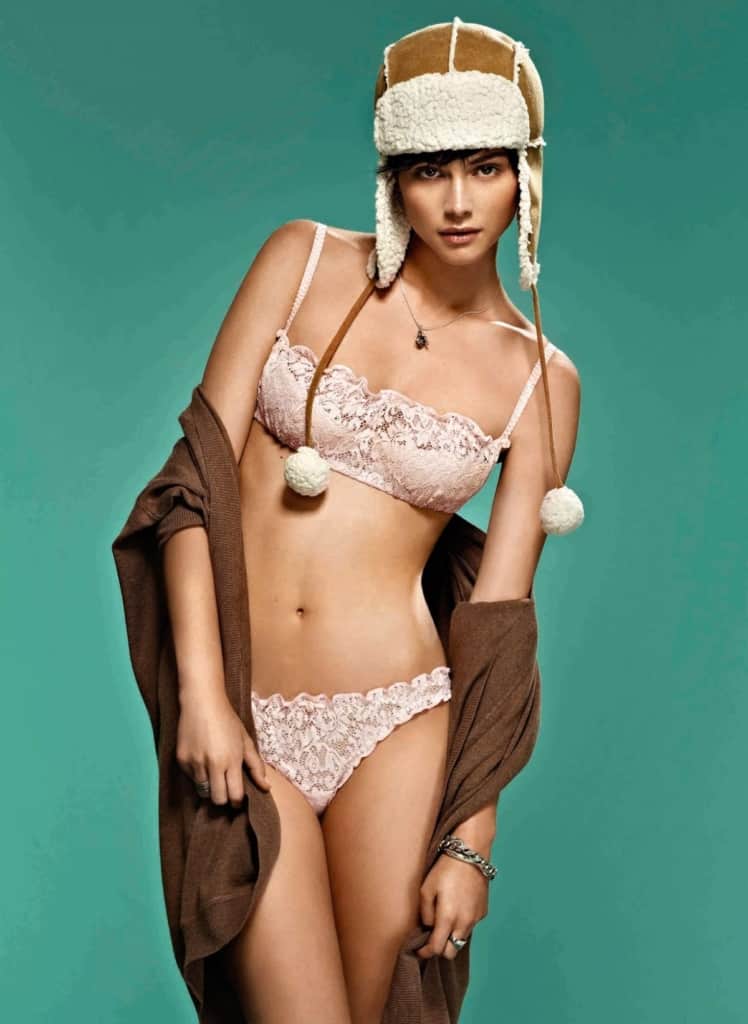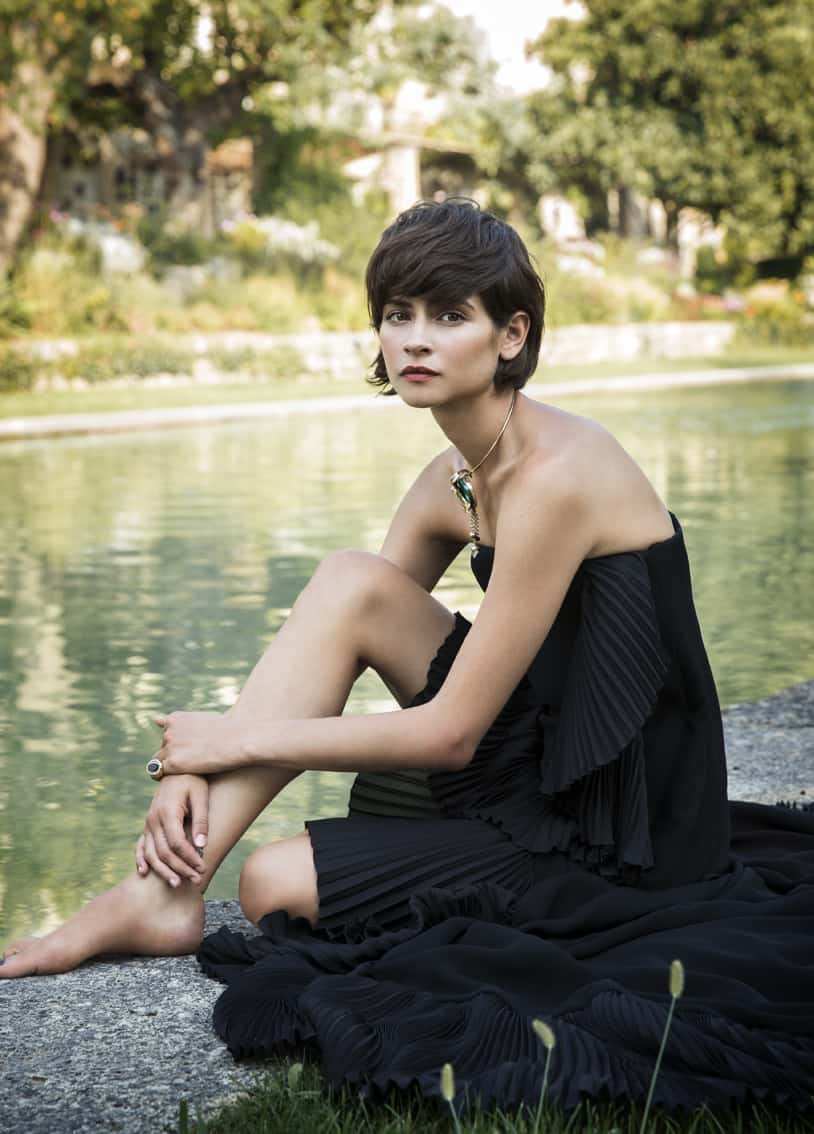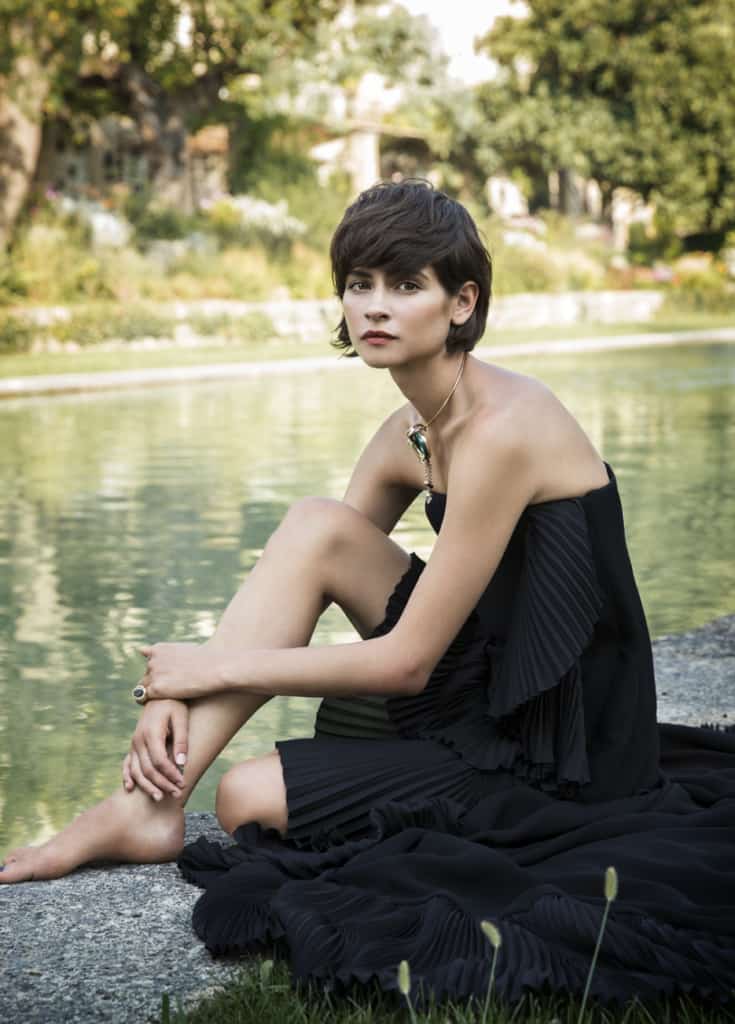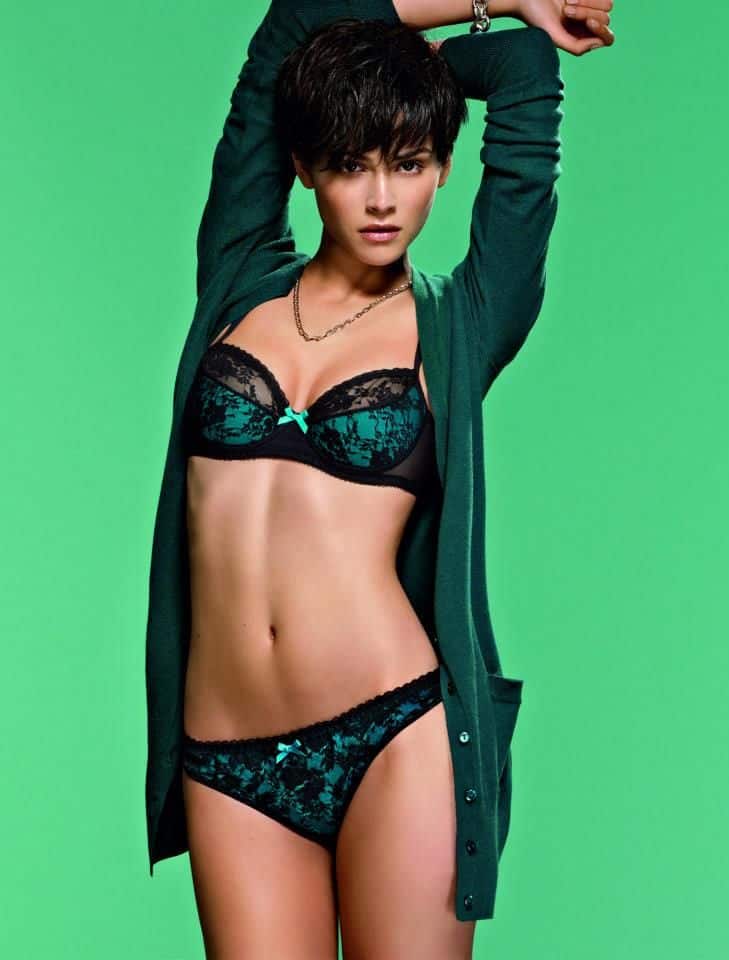 ---
Patricia Rodriguez
Actress, Model, Beauty Queen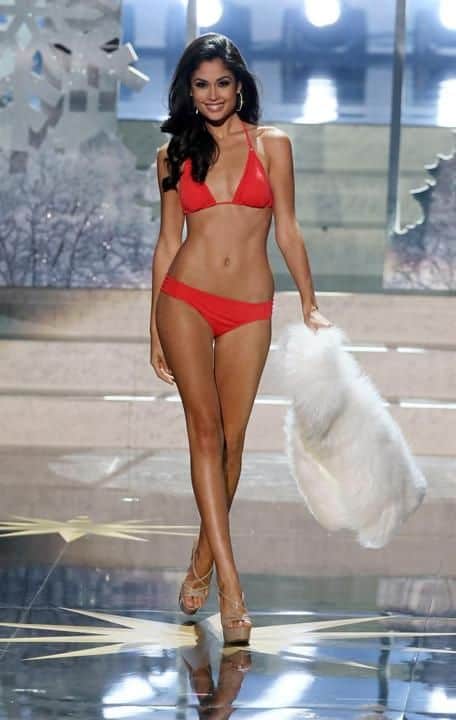 We can honestly say that Patricia is the embodiment of sexiness. Her piercing smoky eyes and razor-sharp body command us to put her at the top of our hottest Spanish women list. But, that's not the only title she holds proudly.
Patricia was crowned Miss Spain in 2013 and has represented Spain's hotness at the Miss Universe and Miss World competitions.
It's no wonder Patricia has attended and won so many international beauty competitions. Her body is out of this world — perfectly toned and tight, yet very feminine and tempting.
However, many guys might be disappointed to hear that Patricia is a lesbian. She's the first international beauty queen to come out as a lesbian. In a 2014 video posted on her Instagram, Patricia confessed her love for girls.
The video showed her kissing another girl. Patricia later explained that the girl was, in fact, her new girlfriend. Lucky girl.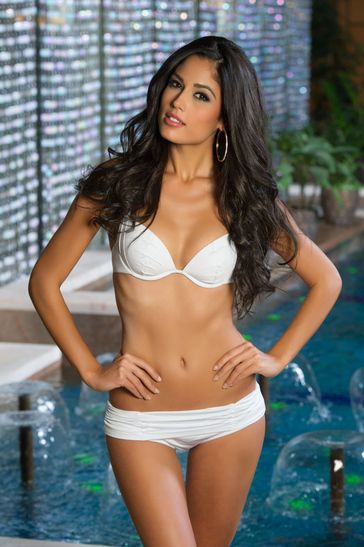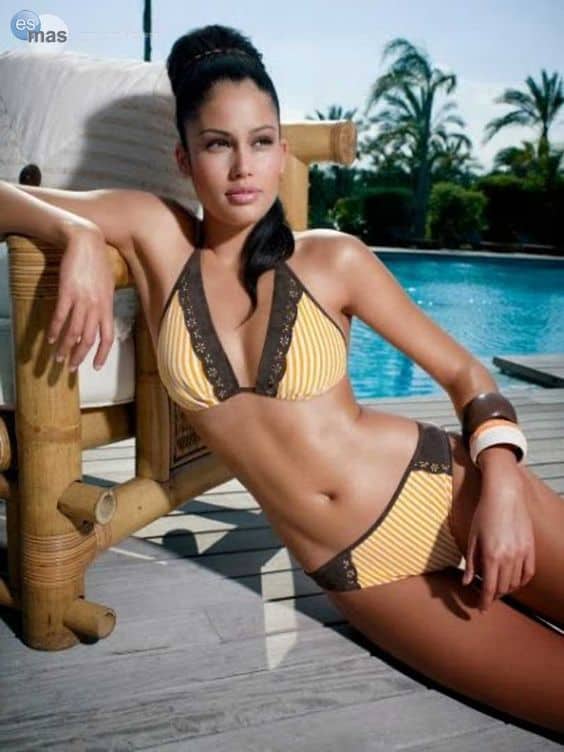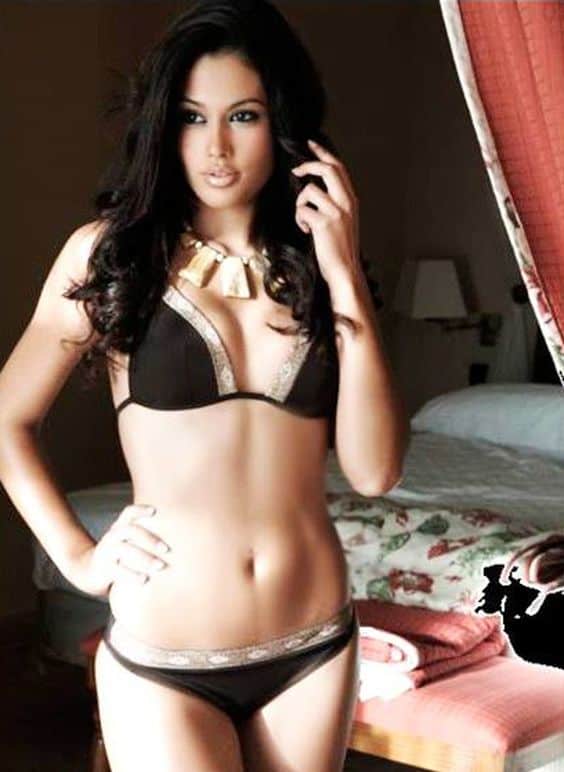 ---
Claudia Moro Fernandez
Model, Beauty Queen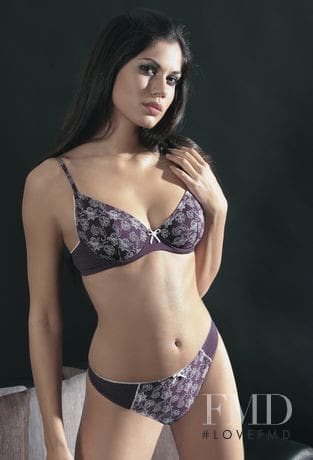 Claudia is also a beauty queen. In fact, she was the first runner-up at the Miss Spain competition, losing to Patricia Rodriguez. In our minds, there were no losers at that pageant — only a parade of the hottest Spanish women.
This bombshell with a rock-solid sexy body is Spain's precious treasure. The Spanish people should be lucky to have this gorgeous girl representing them in the world.
Luckily, they've shared her with the rest of the world through international beauty pageants. Ever since she started doing pageants, she's gained fame in the modeling industry.
In addition, Claudia's horoscope sign is Scorpio — the sexiest sign of the zodiac. It looks like the stars have got it right this time. Her sexiness is heavenly and it just goes to show that it's not a myth that the hottest Spanish girls are in fact enticing.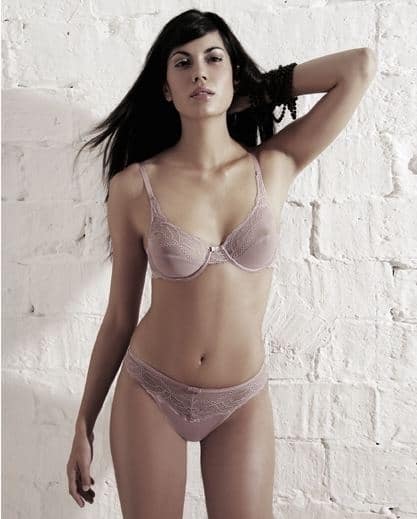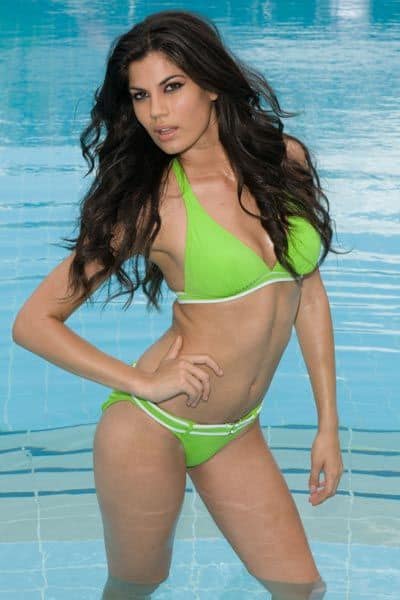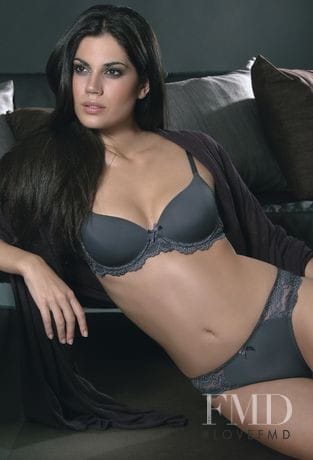 ---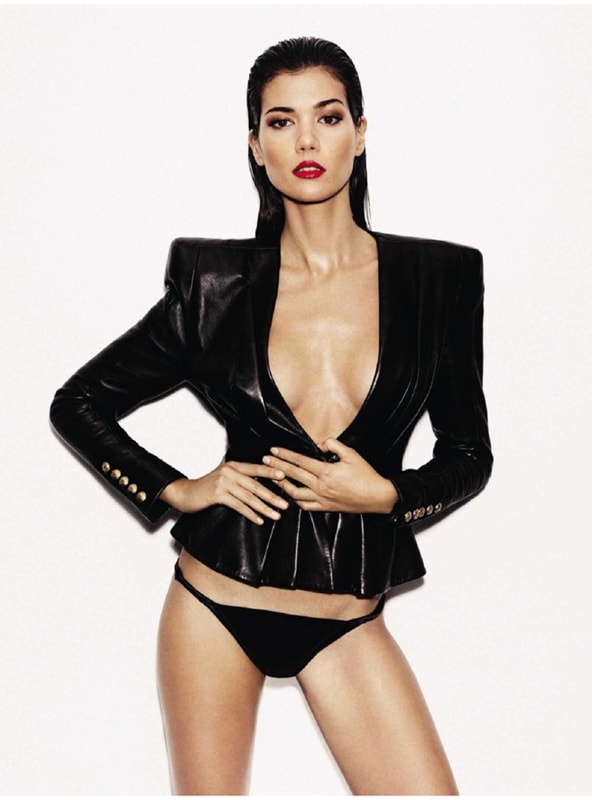 Sheila is all over the place and everyone wants a piece of this sexy goddess. Throughout her booming modeling career, she has worked for many prestigious brands — Louis Vuitton, Givenchy, Balenciaga, etc. She made her debut with Gucci way back in 2007.
It's interesting to note that Sheila is the first Spanish model to be featured on the cover of Harper's Bazaar magazine. In 2008, she took the number 8 spot on the list of Top Ten Models to Watch. No doubt, this puts her right at the top of our list of the hottest Spanish girls to watch.
This sexy, down-to-earth mommy of two wanted to be a stylist but got into modeling by pure chance. Her friend insisted she meet with a modeling agent. Luckily, she listened and immediately got the job. Now we can all revel in her beauty from afar.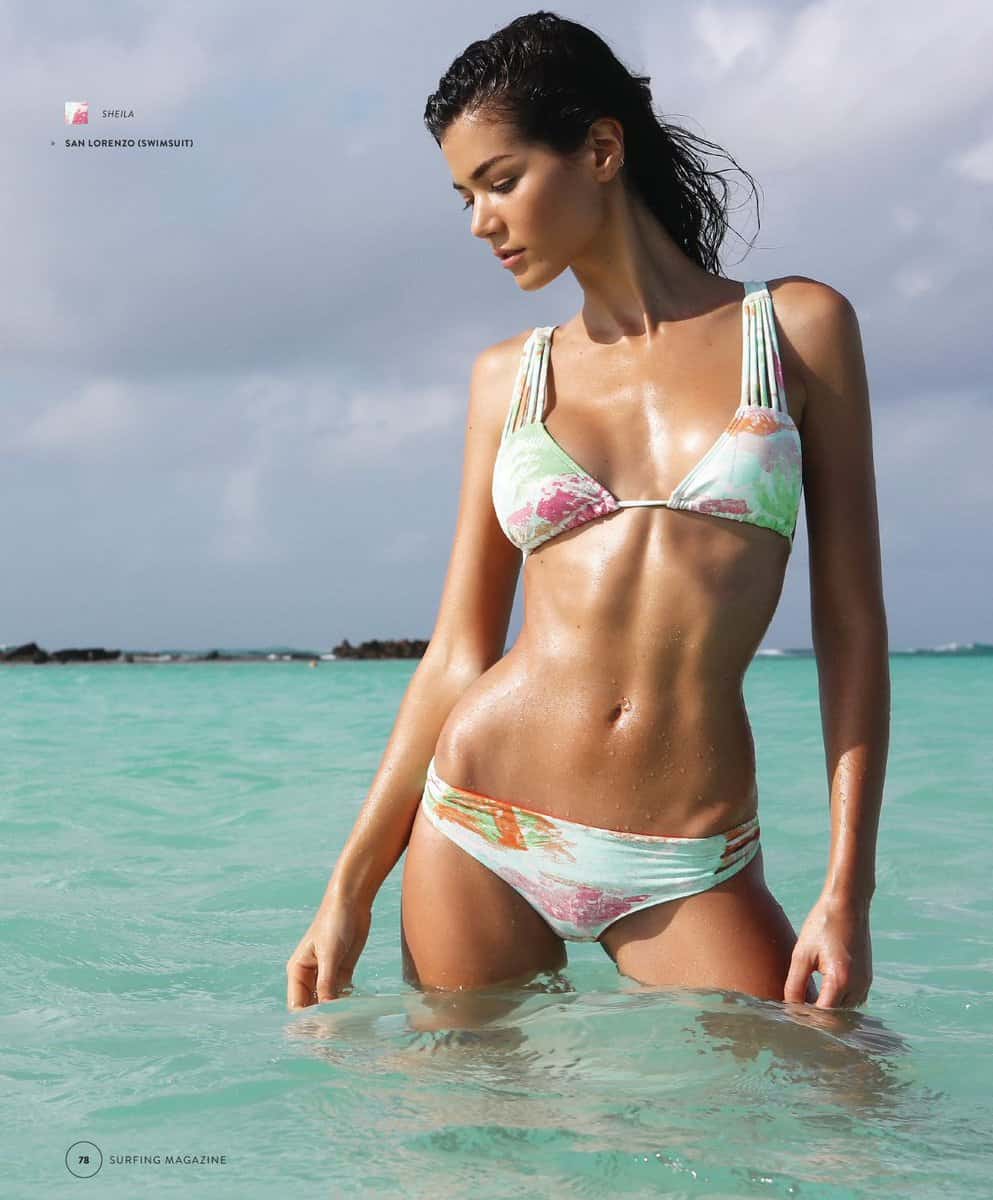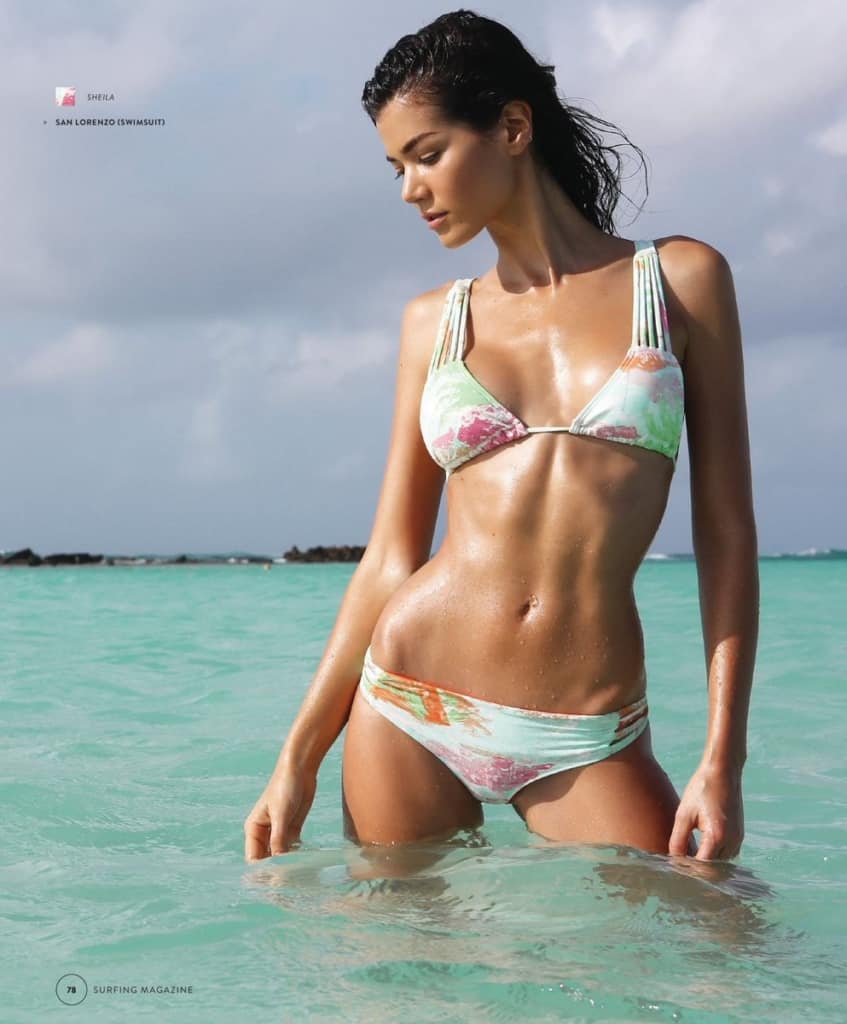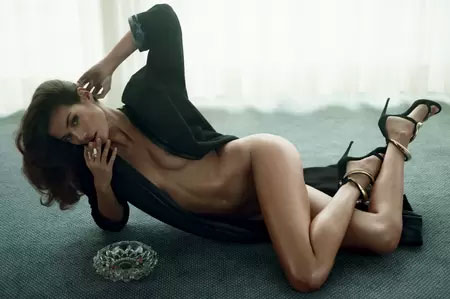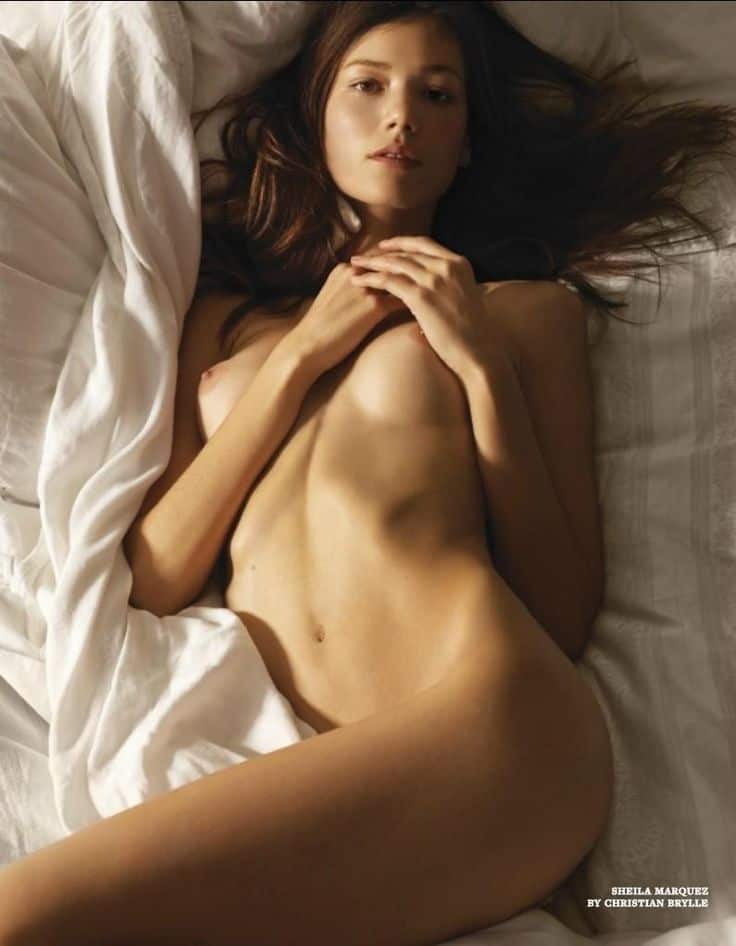 ---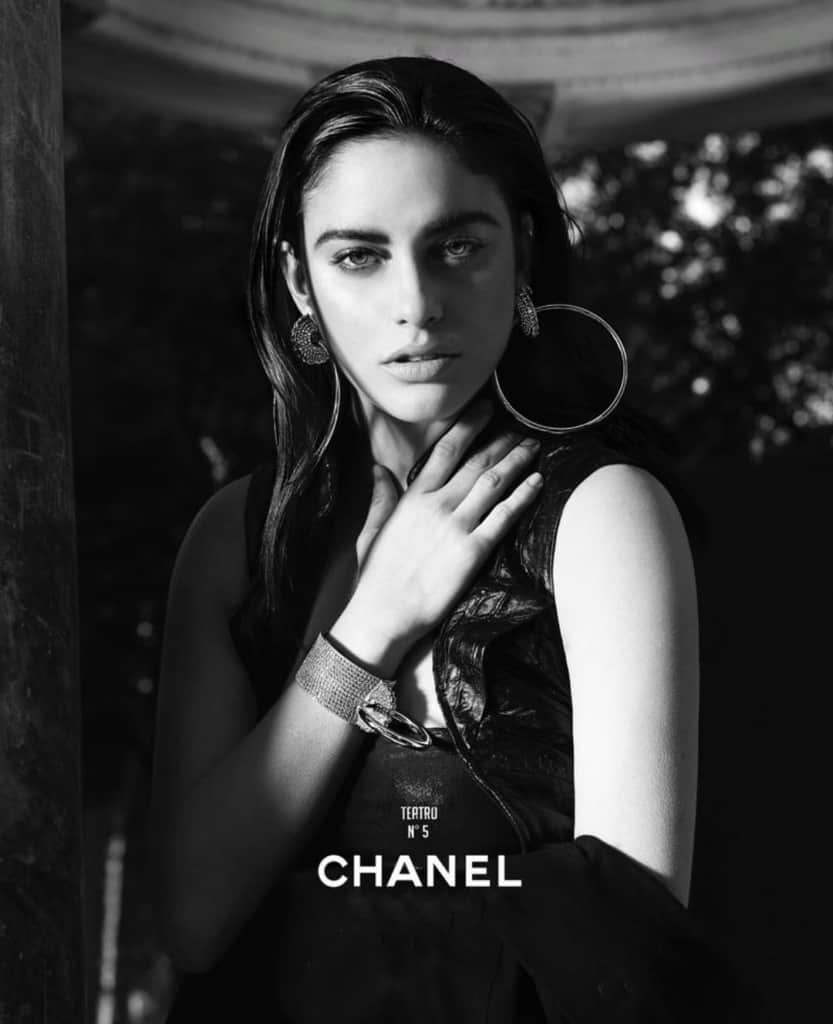 This girl radiates intensity and sexiness. Alejandra is a Spanish model whose looks have made a lasting impression on the fashion industry. She has worked with some of the biggest brands.
Being the face of Armani Exchange is certainly a position that only the most beautiful girls can hold.
In addition, Alejandra has modeled for Chanel in 2011 and Dolce & Gabbana. Even though she has never walked in Victoria's Secret shows, Alejandra has appeared in their catalogs numerous times. Her fierce gaze and mesmerizing charisma demand that we put her on our list of the hottest Spanish girls.
She's not a typical Spanish hottie and that's why we love her even more. Uniqueness is beauty in its purest form and Alejandra is certainly a testament to that. It's rare to find a girl that is as intensely beautiful as Alejandra.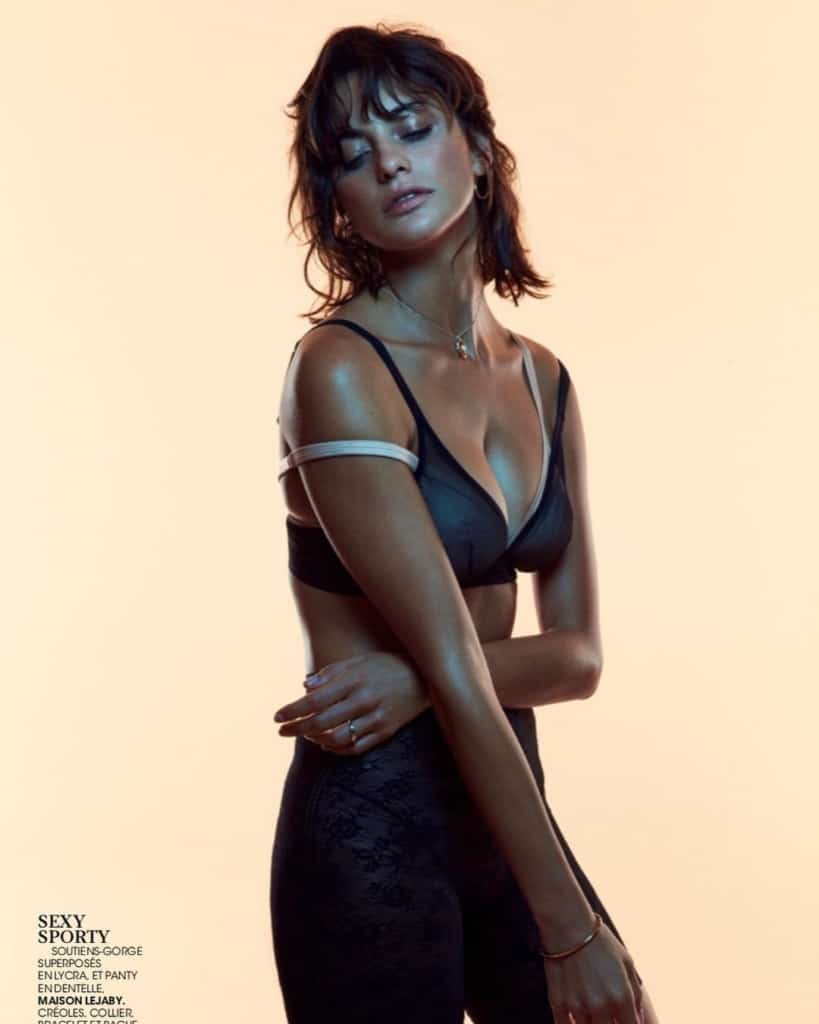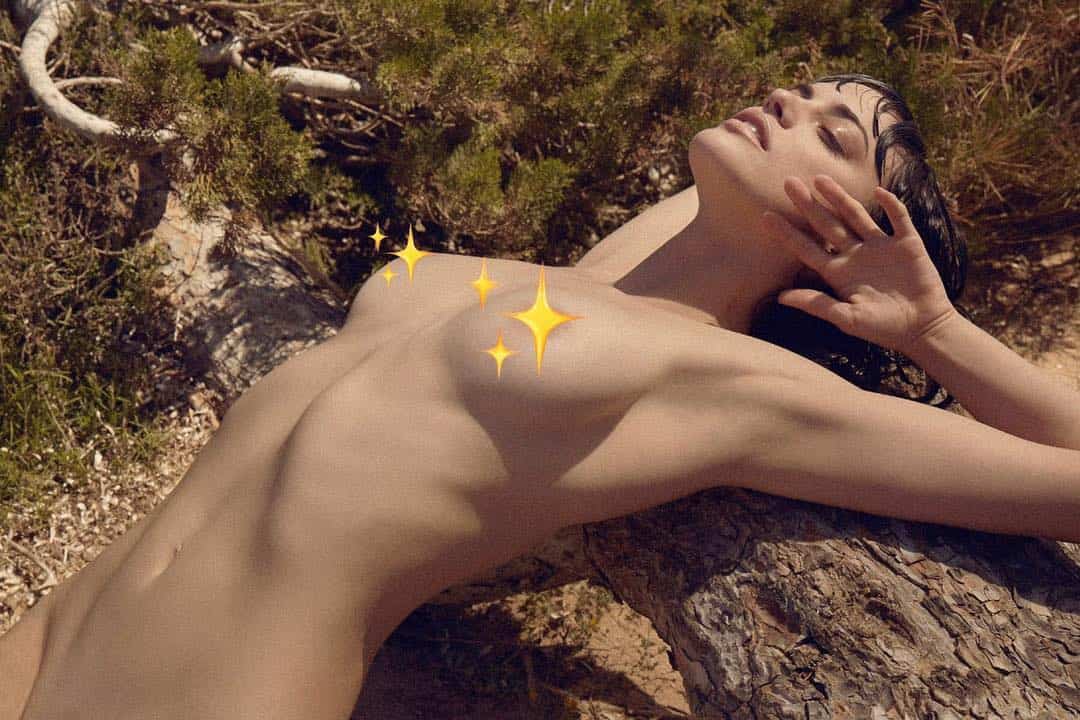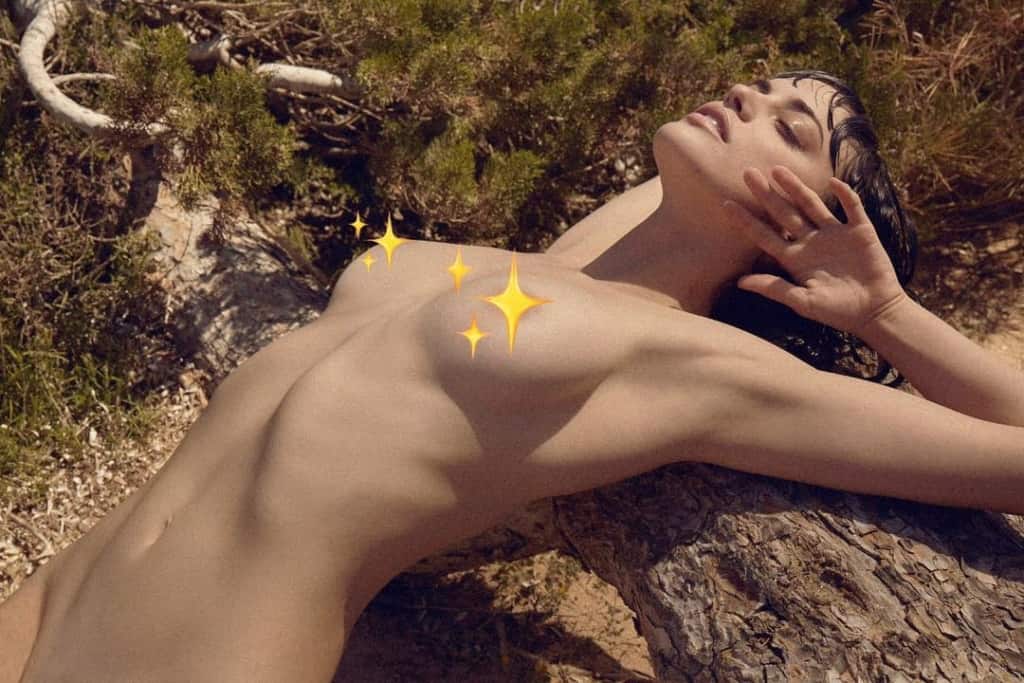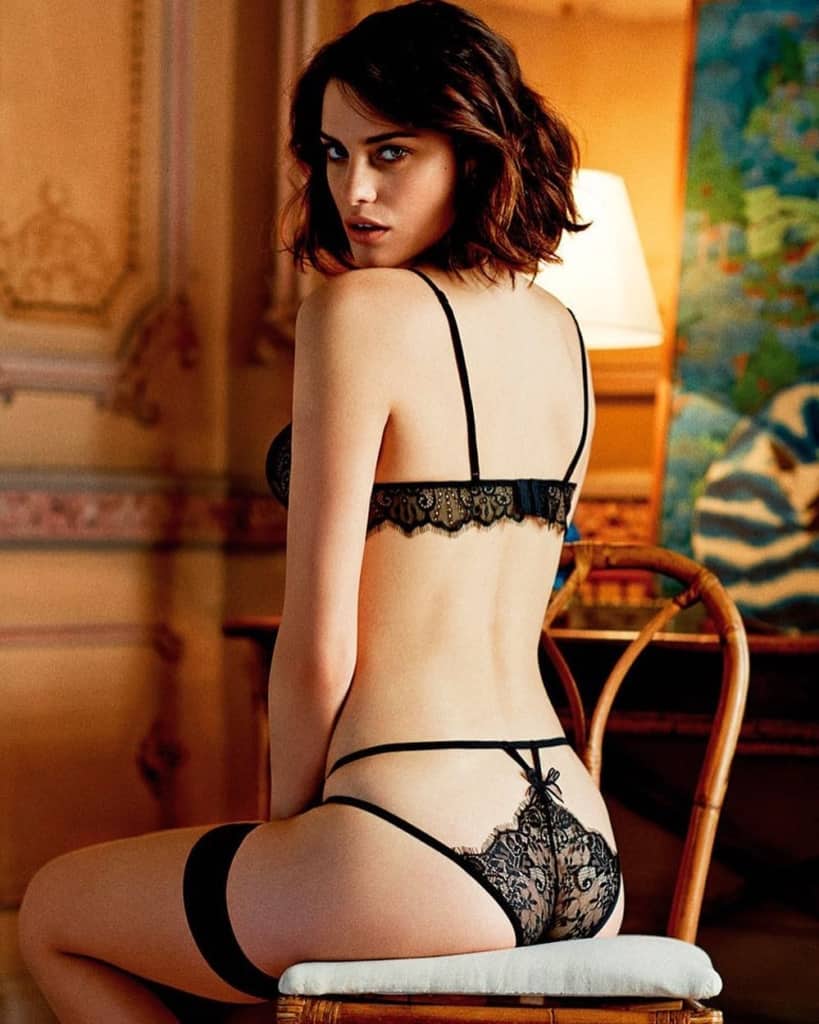 ---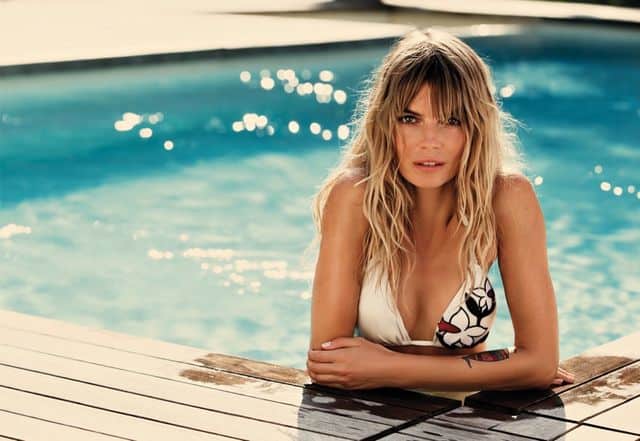 Cristina is a triple threat. She is an actress, a model, and a successful DJ. Can this blond, green-eyed Spanish hottie do anything else? Her sexy body has graced the covers of many international magazines — Elle and Women's Health being only some of them.
She started her modeling career as a teenage girl when a talent scout discovered her. Ever since then, she's been rocking the modeling industry with her stunning body. Cristina is also a successful actress.
She's known for her roles in Desmontando the Walking Dead and Malati di sesso.
When she is not posing for cameras or acting in movies, Cristina is spinning tunes as a DJ at music festivals. On top of all that, Christina has recently become a mom. Her body is still tight and sharp as a razor. That's why Christina definitely deserves a spot on our list of the hottest Spanish women. She's unstoppable.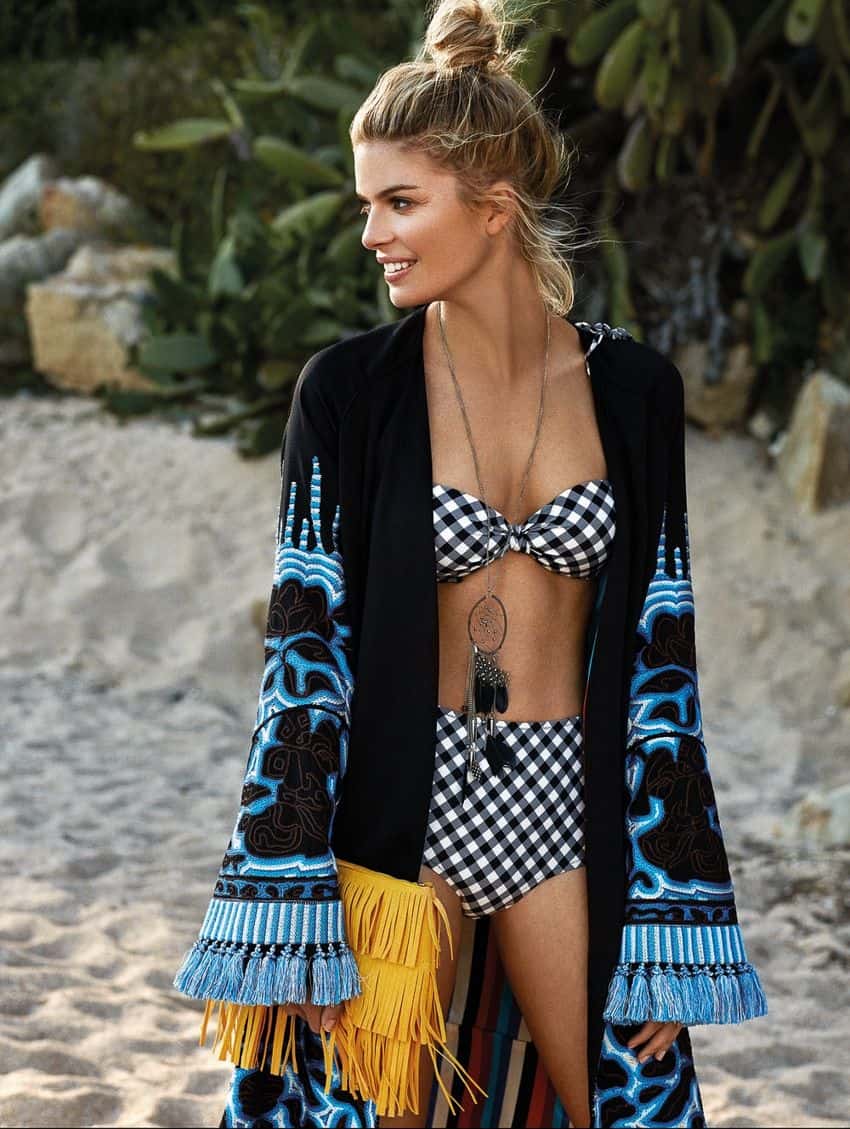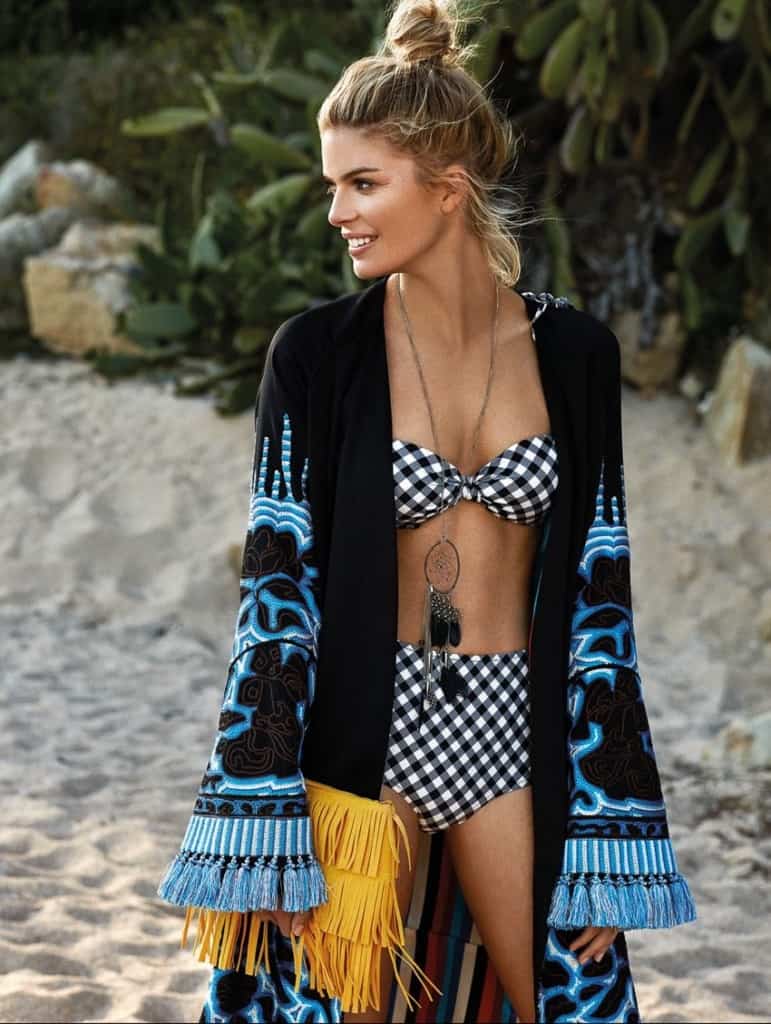 ---
Alejandra Andreu
Journalist, Actress, Beauty Queen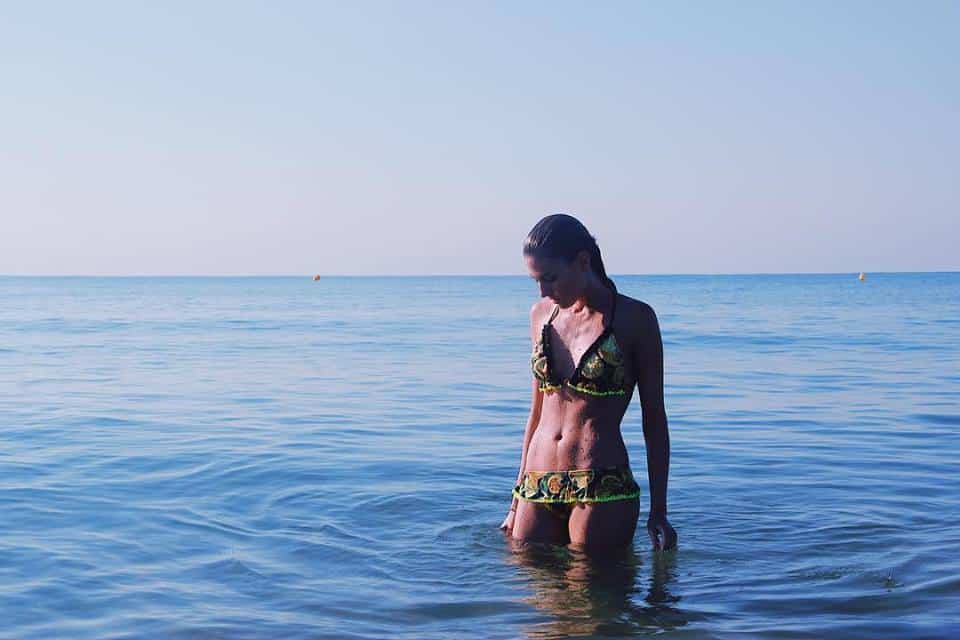 Alejandra is a Spanish beauty queen with two significant titles under her belt — Miss International and Miss Spain International. She was the youngest winner of the Miss International title at 18. Nowadays, she's slowly, but surely taking over the world one city at a time.
This hottie is traveling the world and introducing different cultures to that Spanish hotness we are talking about. The world needs to know who the hottest Spanish girls are. Alejandra is traveling back and forth from Europe to Asia where she is making television ads.
It's obvious why. The camera just adores her gorgeous face. Did we mention that she won the award for Miss Photogenic at the Miss International pageant?
In addition to her beauty queen status, Alejandra is also a journalist and has worked for TV stations in China and Japan. Who can resist her bright smile and tempting eyes?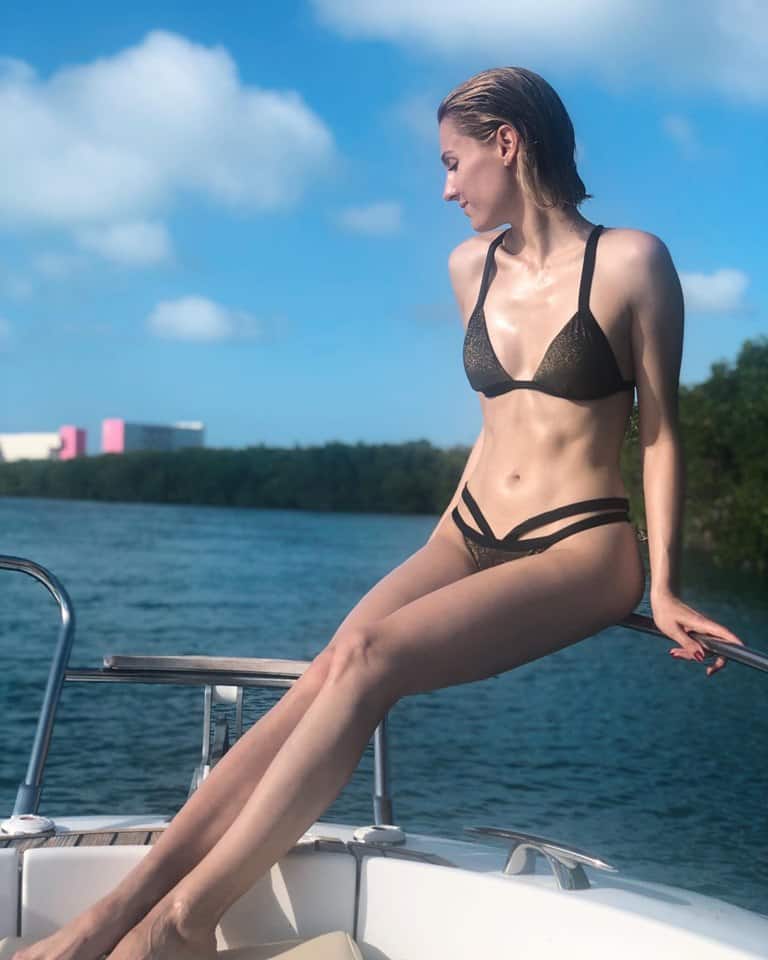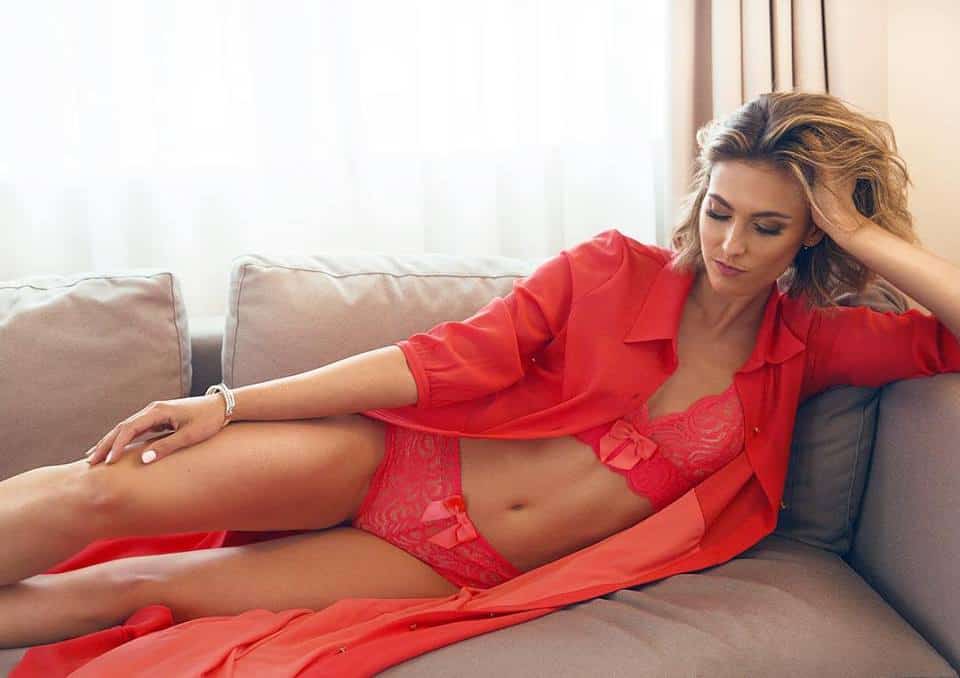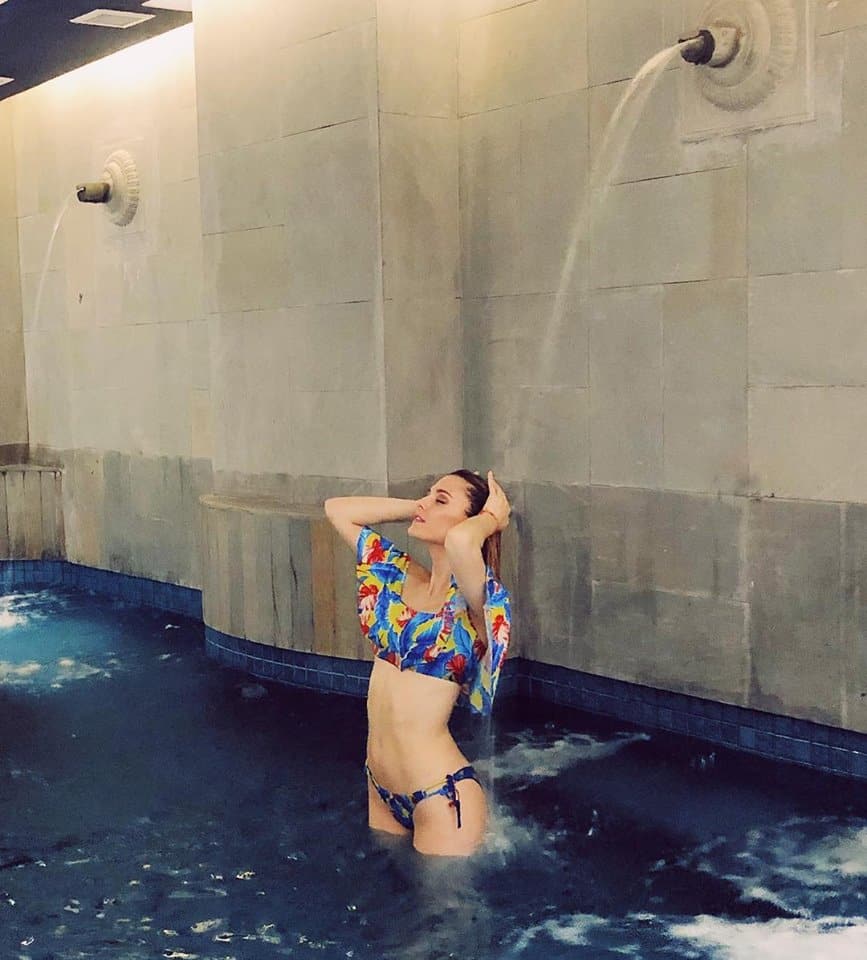 ---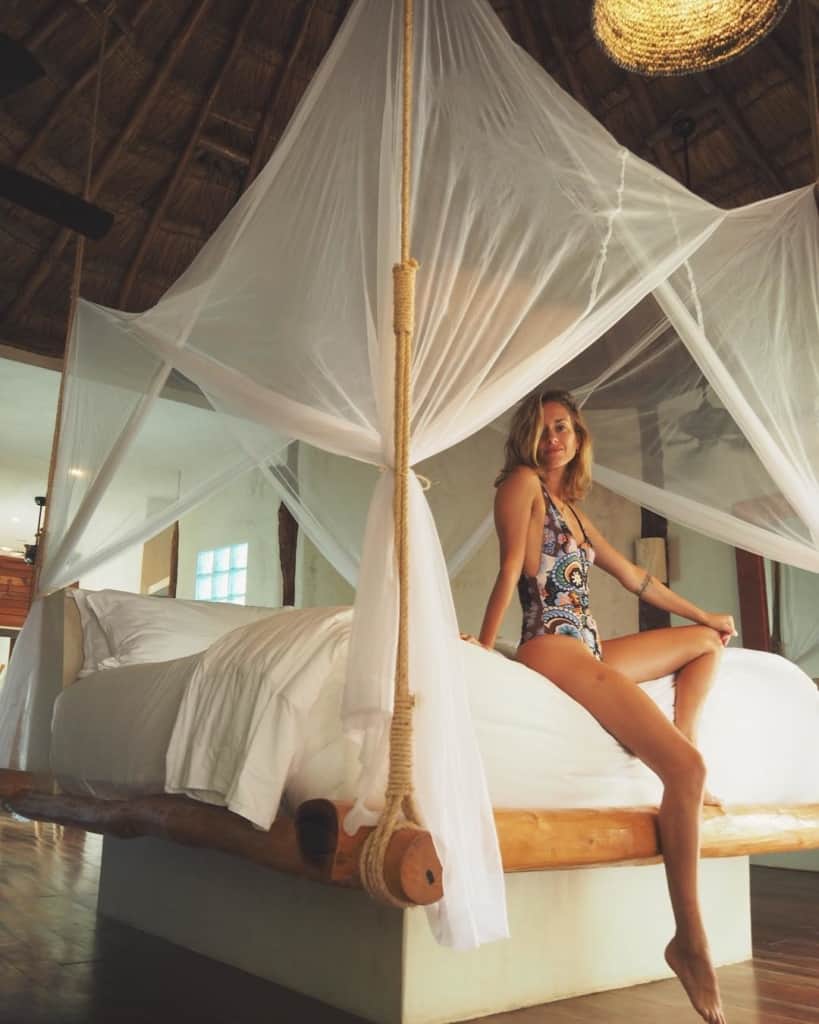 This young, attractive Spanish actress has appeared in numerous movies and TV shows. She debuted on the small screen in a TV series called Tierra de lobos. Since then, she has become a rising star in the Spanish TV and cinema industry.
She's laid-back, likes art and oriental dance. Silvia is a perfect example of down-to-earth Spanish sexiness. She might not be among the most famous hottest Spanish girls, but she is nonetheless sexy in her own right.
The camera simply loves her symmetric face and flawless complexion. Her natural and easygoing sexiness beam like a spotlight.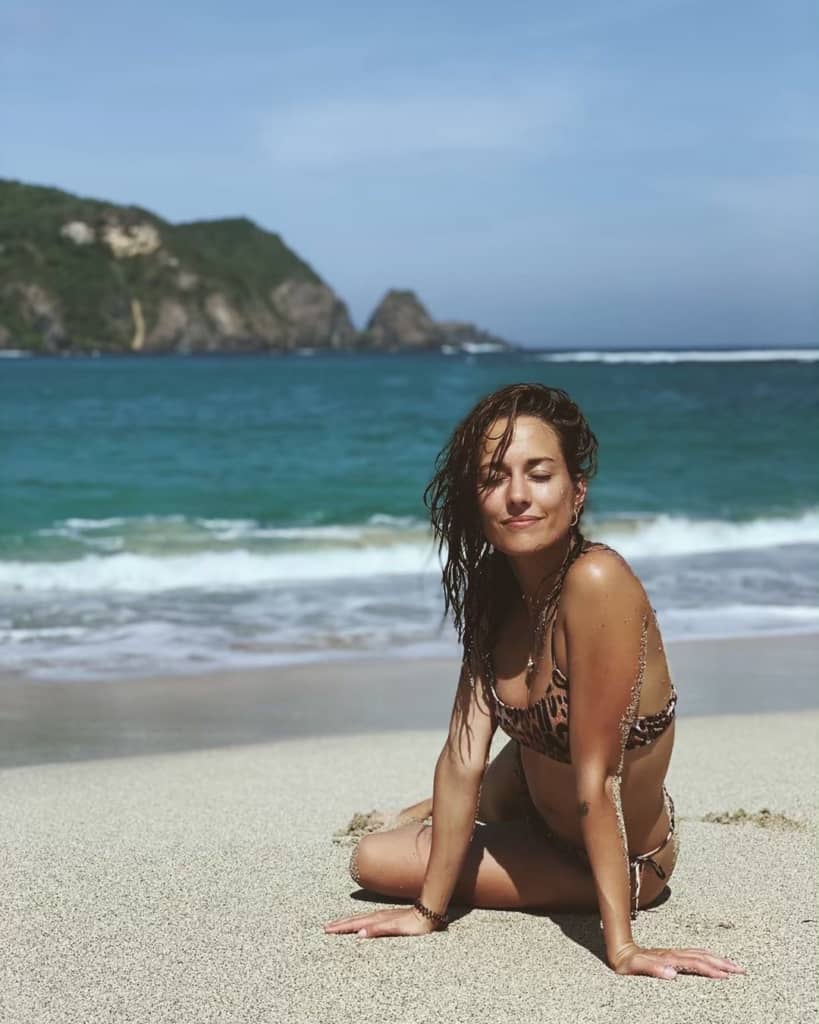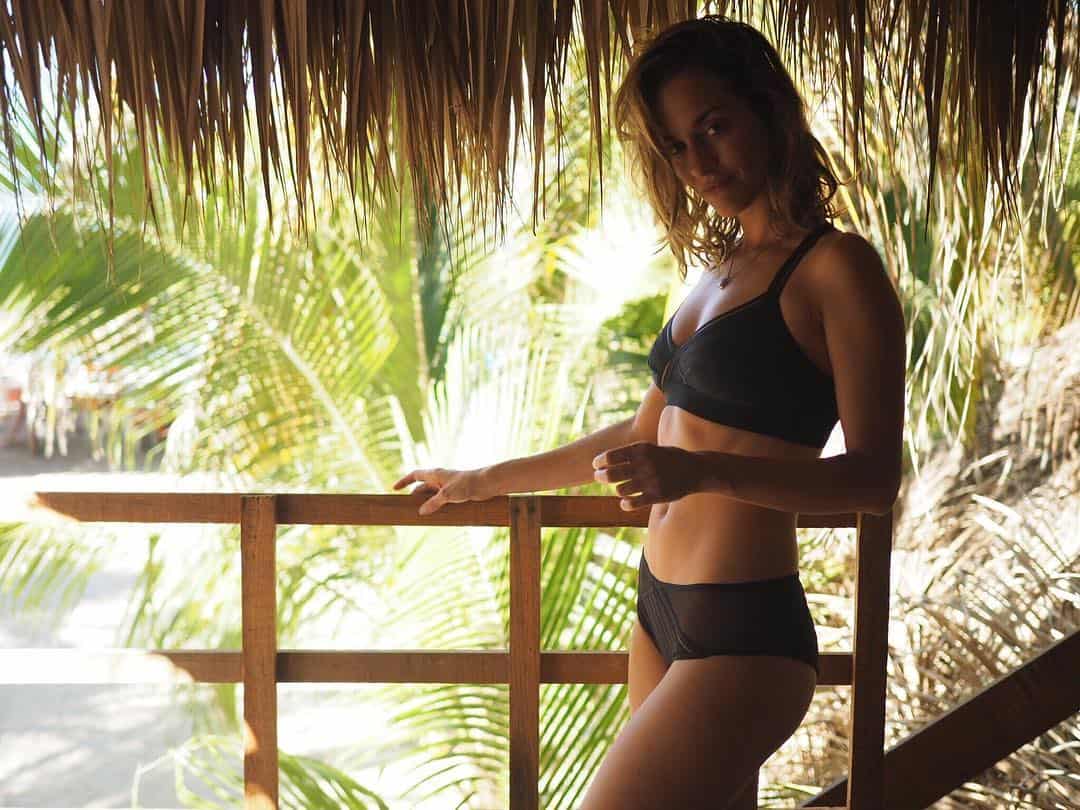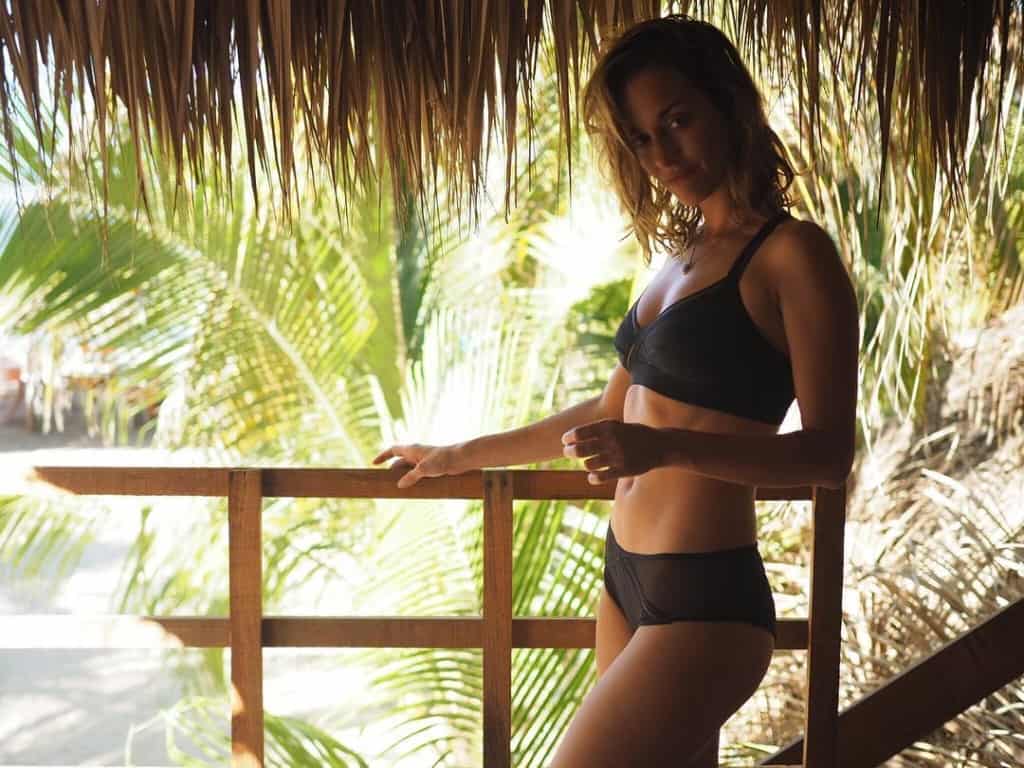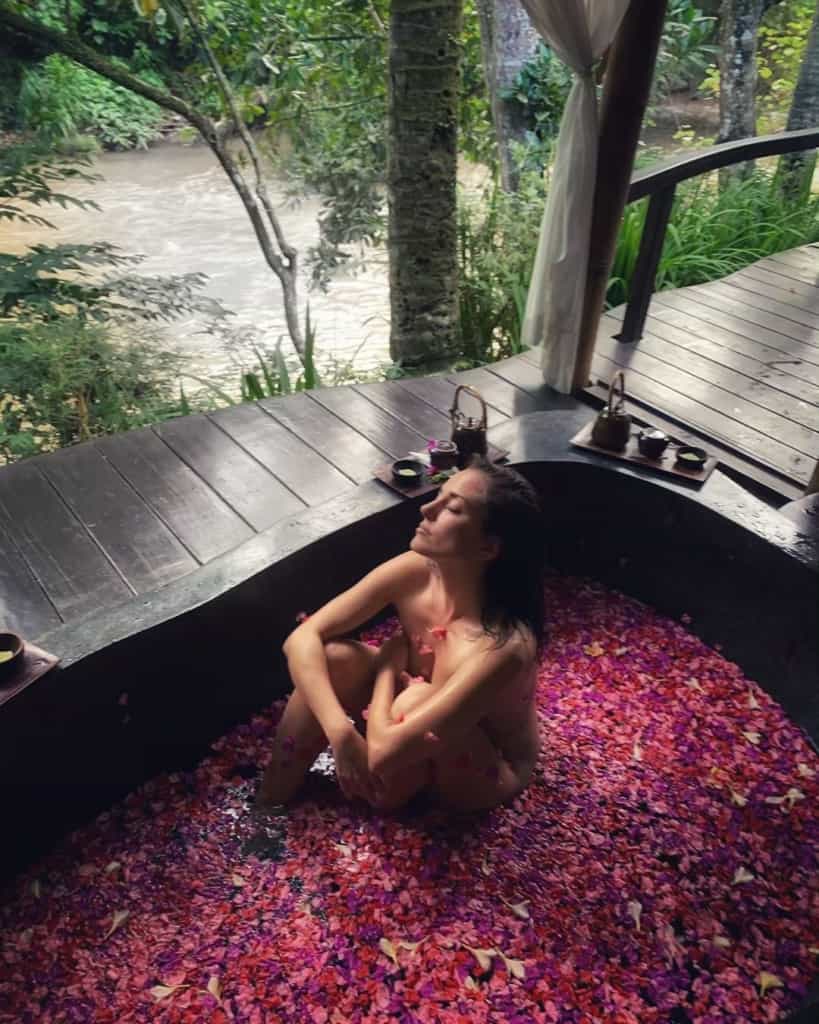 ---
Charlotte Vega
Actress, Model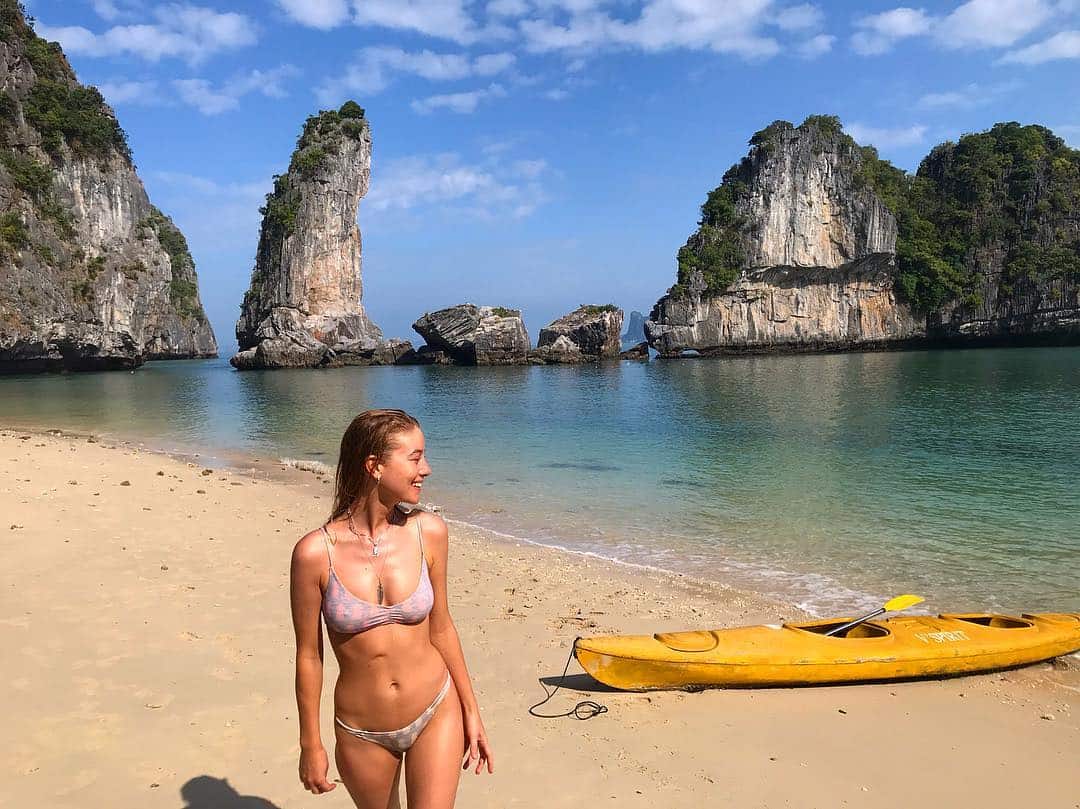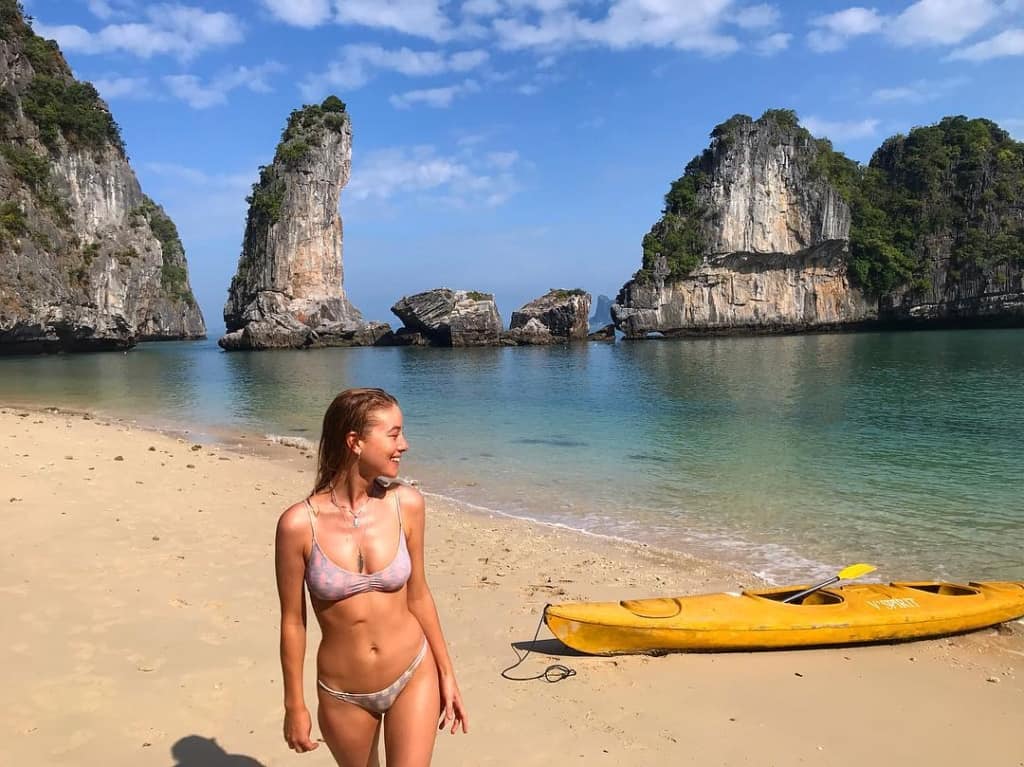 This blond, fiery cutie is also a rising star in the Spanish film and TV industry. She's half Spanish and half British. Her mixed genes give her the universal appeal factor. In fact, everyone will outright say that she is gorgeous and appealing.
Even though she doesn't have that typical Spanish exotic look, she is stunning in her own right. It's just pleasing to look at and admire her long blonde hair, thin body, and welcoming smile.
Charlotte has appeared in both Spanish and English films. Because of her mixed background, she is fluent in English and Spanish. Her most prominent role was in the film The Misfits Club. Later, she also scored the lead role in an Irish film titled The Lodgers.
In addition, Charlotte has had lead roles in two TV series — Velvet and The Refugees. We aren't trying to be humble when we say Charlotte is one of the hottest Spanish women that will dominate the entertainment industry in the future.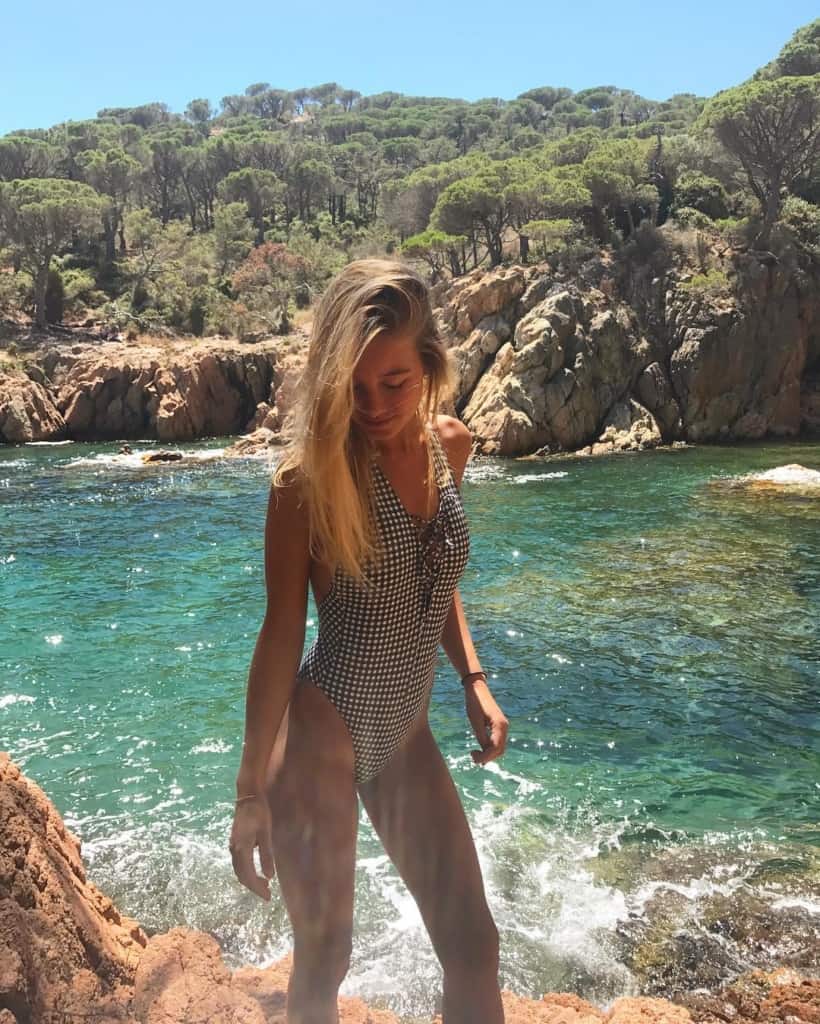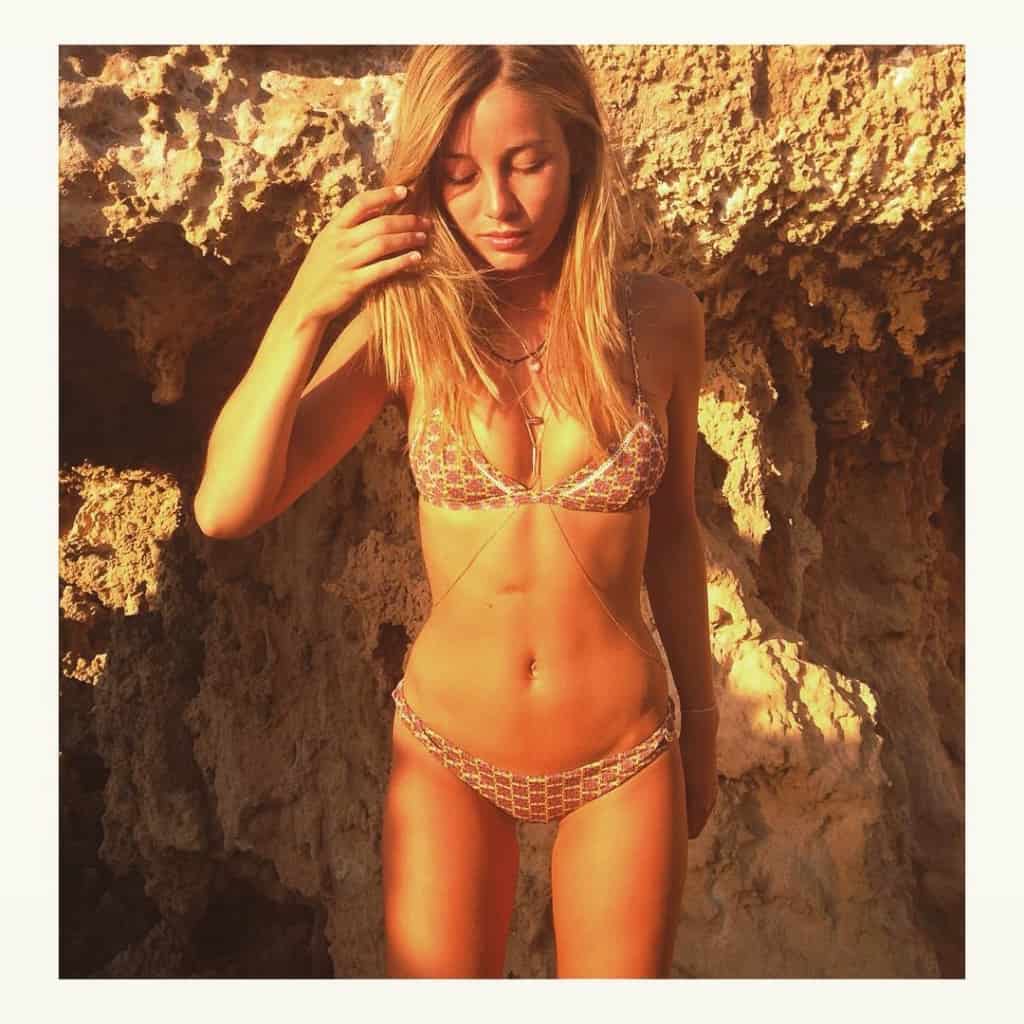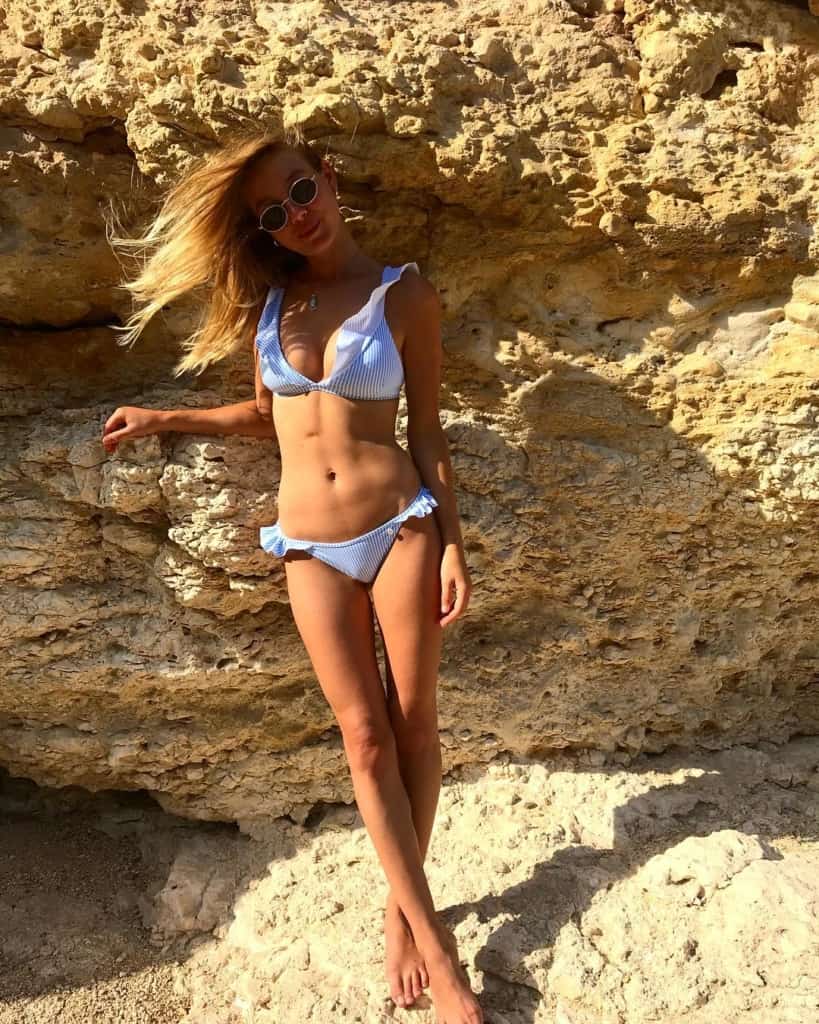 ---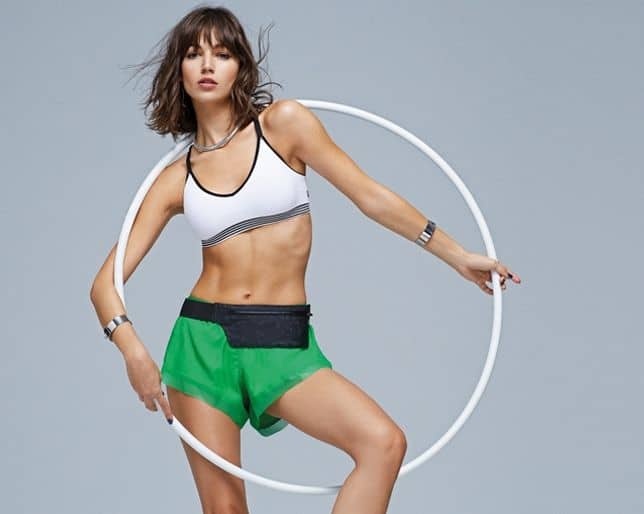 Simply put, Úrsula is a lioness — fierce, yet gracious and tempting. With over 7 million followers on Instagram, she's a shining star with an untameable spirit.
Her stunning looks and extraordinary talents have catapulted her into the category of the hottest Spanish women. Her popularity stems from her role in the Spanish series Física o Química. Moreover, she is a versatile actress who has played some controversial roles in the past.
Regardless, she was always praised for her outstanding acting abilities.
She has done dramas, horrors, thrillers, and comedies. There is literally nothing on earth that can stop this bombshell. Wherever she goes, whatever she does, it's bound to get everyone's attention. And, Úrsula enjoys the attention.
Her most prominent role is in the Netflix Spanish series Money Heist. She plays the main protagonist. On top of all that, she is a fashion entrepreneur and does some standup comedy. This girl is on fire.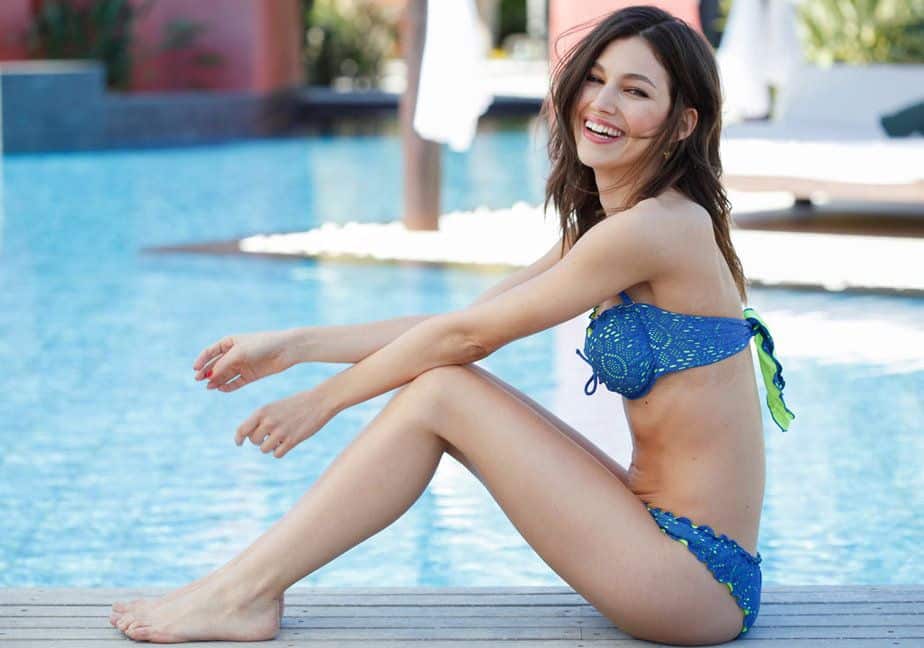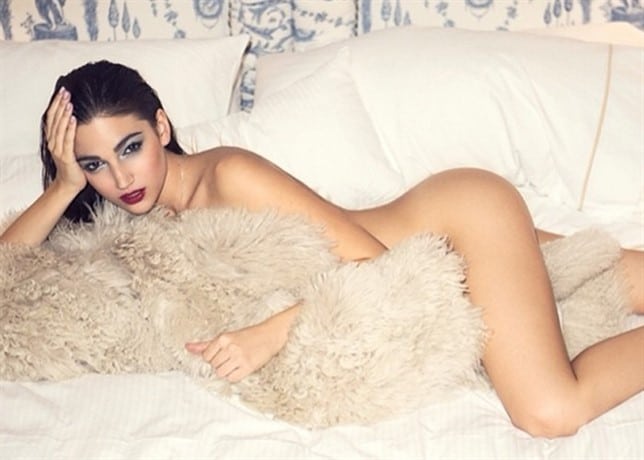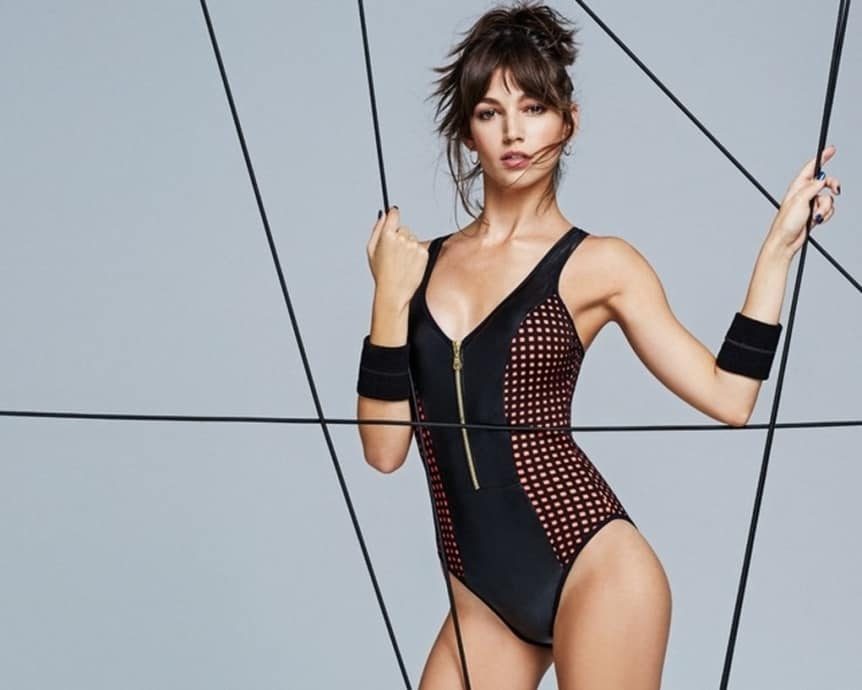 ---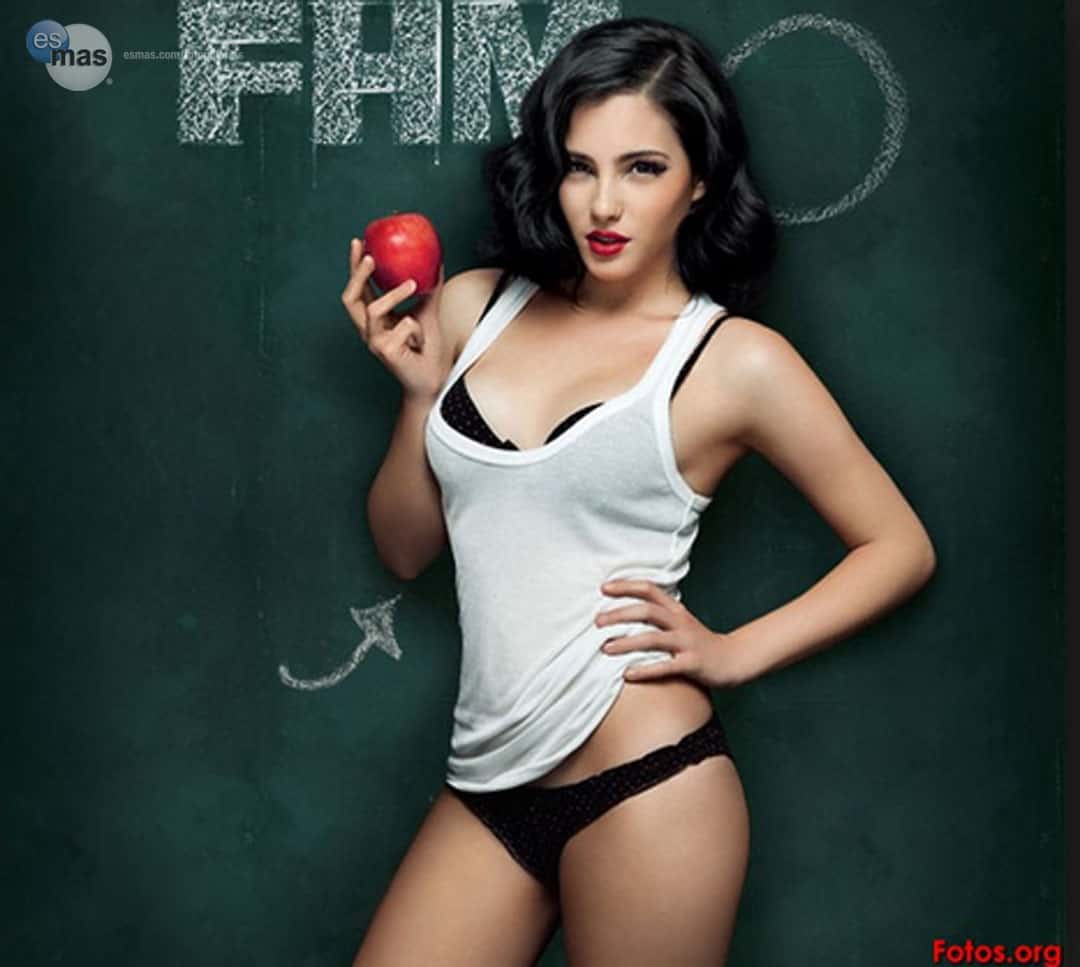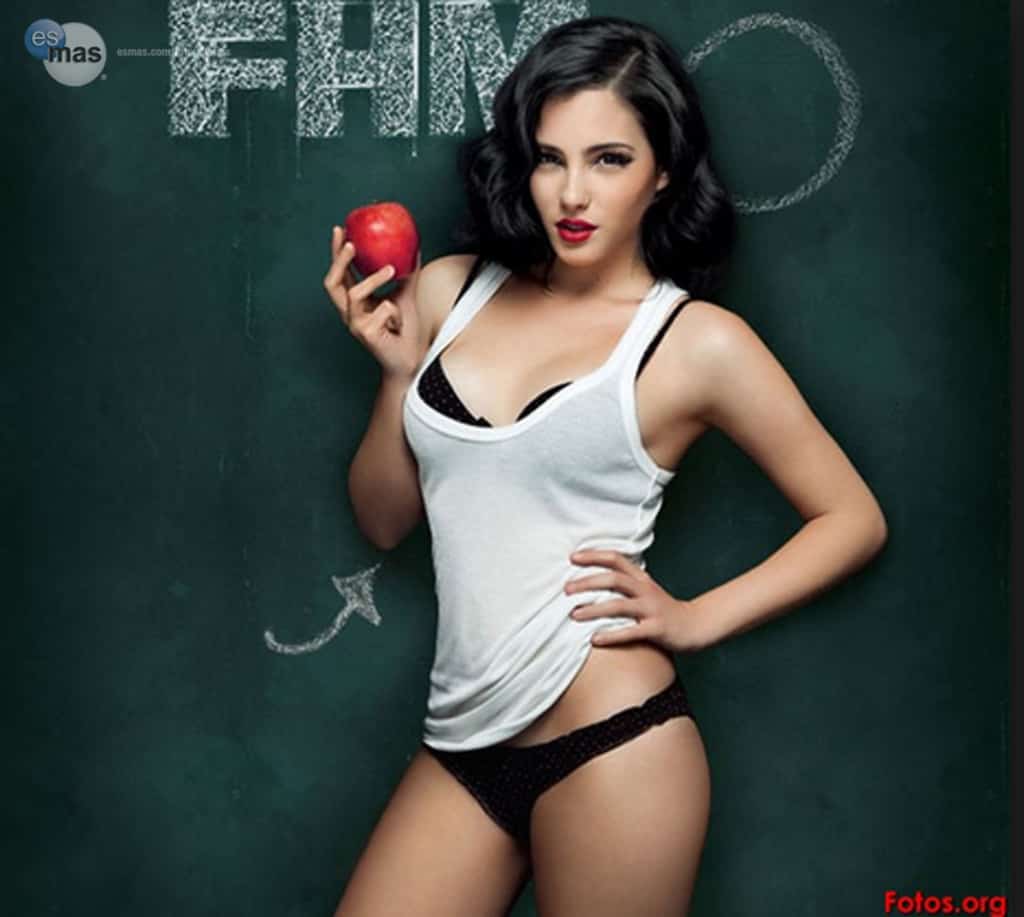 Last but certainly not least, Andrea is a smoking hot Spanish actress that has posed for FHM magazine.
This breathtaking Spanish babe made her debut on the big screen appearing in the movie Three Steps Above Heaven. In fact, she sure does look like someone who's come from a heavenly place and fallen right onto our list of the hottest Spanish women.
Apart from her obvious beauty, Andrea is a talented actress who has appeared in many movies. Her most prominent role is in a Spanish TV series called Física o química.
In addition to her movie roles, Andrea has been in the media spotlight because of her romantic relationships. She has dated famous Spanish actors and football players.