As mentioned last month, Arlie Hochschild, a professor Emeritus from Berkeley, discussed the importance of emotional labor within the service industry.
Emotional labor is about managing one's feelings and expressions to fulfill the emotional requirements of a job, thus, it serves as a crucial component of the service industry, as the service industry tends to preach that the customer is always right.  Therefore, people working with the public must manage their emotions with clients, their co-workers, and their superiors. Jobs that require emotional labor are defined by three characteristics: they require contact with the public, require the worker to produce an emotional state in others, and allow the employer to exercise a degree of control over their employees' emotional activities.
Numerous industries are dependent upon their employees' emotional labor in order to be successful. Call centers, doctors, wait staff, bartenders, flight attendants, and retail employees all utilize emotional labor on a consistent basis. Emotional labor has become increasingly commodified within the global marketplace.
Emotional Labor In The Economy At Large
Numerous scholars have tackled the issue of emotional labor in various professions, discussing the importance of emotions within the larger economy. For example, Kristen Barber, an Assistant Professor of Sociology at Southern Illinois University, published a look at the emotional labor women provide to men in hair salons in her book Styling Masculinity.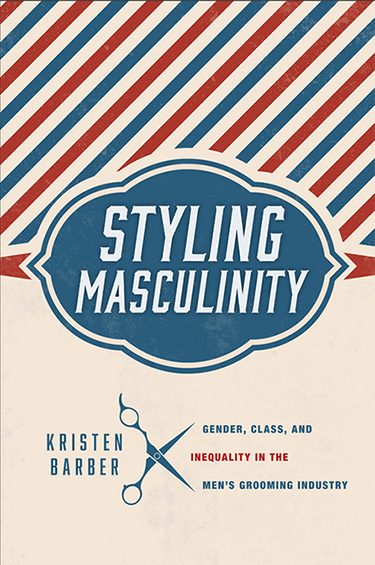 Beyond emotional labor, Eileen Boris, a Professor of Feminist Studies at University of California Santa Cruz, and Rhacel Salazar Parreñas, a Professor of Sociology at University of Southern California, define the concept of "intimate labor" as labor that is focused on caring for other people, both paid and unpaid. Thus, intimate labor is necessary for human survival. It is important to remember that intimacy occurs in a social context; thus, intimacy both shapes, and is shaped by, relations of race, class, gender, and sexuality.
By joining the concepts of intimacy and labor, Boris and Parreñas are challenging the separation between home and work, and work and labor that has characterized globalization. Intimate labor moves beyond controlling one's emotions and delves into the realm of bodily work as well. Therefore, intimate labor includes bodily and household upkeep, touch, personal and familial maintenance, and sexual contact.
Sexual Labor
Within the commodified market of intimate labor, the most controversial component of this labor is sexual labor and work. While early portrayals of sex workers focused on servitude, bondage and a narrative of trafficking, recent scholarship has been challenging the notions that all sex workers are forced into this work against their will.
Kemala Kempadoo, an Associate Professor at York University in Canada, published the book Sexing the Caribbean that shows most people engage in sex work informally in order to make ends meet. Sexual labor is not always their main source of income, and instead provides supplemental income. We see this increasingly online as well, as more people have access to advertising sexual services while maintaining other forms of employment.
Part of the work that sex workers perform includes appearing to be authentically interested in their clients. Elizabeth Bernstein, Associate Professor at Barnard College, argued in her book Temporarily Yours that these encounters are in fact authentic, but they are temporary and bounded by many constraints.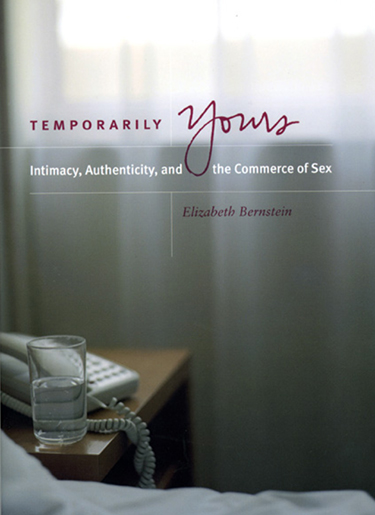 She examines the increasing popularity of the 'GFE' or girlfriend experience to demonstrate that sexual labor includes much more emotional and intimate caring work then previous forms of sex work have in the past. For this reason, Bernstein argues that we see intimate and emotional labor moving from the realm of private, domestic life to the realm of the economic marketplace.
The common image of a sex worker as a drug-addicted street walker is naïve and not the case for most involved in the sex industry. Besides sexual work as escorts, strippers and hostesses also engage in important intimate labor with their clients. Strippers and hostesses perform important labor in facilitating business negotiations between male clients.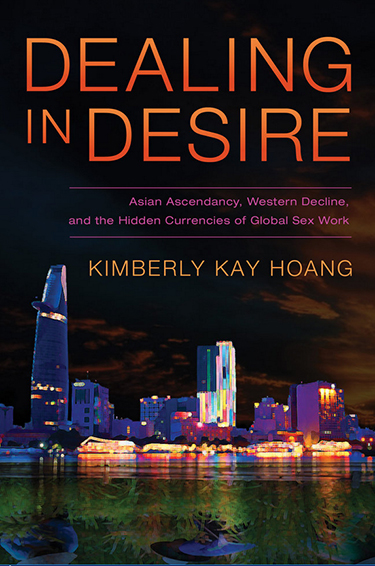 Dealing in Desire by Kimberly Kay Hoang, an Assistant Professor at University of Chicago, examines the important labor that high end sex workers do in encouraging economic development in Vietnam. Anthropologist Katherine Frank worked as a stripper and uncovered the large amounts of emotional labor that go into cultivating long term clients in her book G-Strings and Sympathy: Strip Club Regulars and Male Desire. Therefore, commercialized relationships belong on a spectrum of intimate labor.
Where Does This Put International Dating?
Within the PID industry, men are searching for a certain type of emotional labor as well. In my article on the industry, (https://muse.jhu.edu/article/653243/summary), I argue that men are often looking for a traditional wife that will perform the emotional labor of selflessness in a marriage. The men I interviewed during my own research on the PID industry consistently explained to me that they were looking for a traditional woman that still wanted to do things for her husband as labors of love.
Many more men wanted to feel like the number one priority in their wives' lives. For this reason, they wanted a woman interested in staying at home, as careers detract from the quality of care they expect from a partner.
In that sense, I think it is good for men interested in finding a wife abroad to think about the types of emotional labor they are expecting from a partner and be clear with those desires. I know a woman who agreed to stay home when she married an American, but is bored and lonely now that she stays inside all day.
Make sure both parties are clear about what types of labor each one is willing to perform. Recognize that caring for someone is labor, even if it is a labor of love. We need important nurturing care throughout our lives, and we are willing to pay for it when it comes to children and the elderly.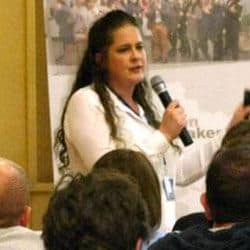 Dr. Julia Meszaros teaches sociology at Texas A&M University in Commerce, Texas.  She wrote her dissertation on romance tours that she took with A Foreign Affair.