Who is the sexiest woman in India?
Is she a fashion model based in Mumbai or a Bollywood actress singing and dancing across the screen?
India is a big – big country, so the competition for the sexiest woman is intense, but my vote for the sexiest Indian woman is not an elegant fashion model or a sweet and sexy Bollywood star.
No, my vote for the sexiest Indian woman is Daisy here!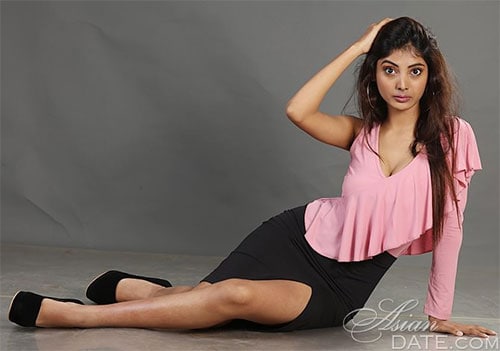 Look at that woman!
Holy smokes!
She is so elegant and lovely. If she was at a plane I would have to book a flight every day!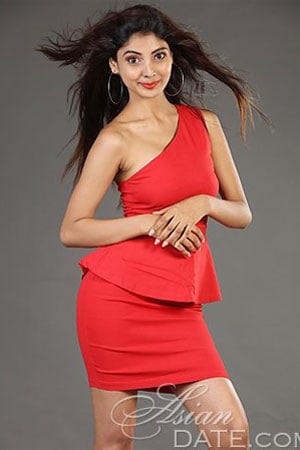 Look at that smile! Dear Lord, but this woman is hotter than a New Delhi house fire in July!
But she is also more than a pretty face, elegant neck, beautiful hands, and an incredible body. Daisy is obviously intelligent. She is more than a bit of a philosopher.
She explains that, They say there is nothing constant in our living. People come and go from our lives along with worries, passion, lust and even friendship.
Lust?
Yes, Daisy is a one-woman lust factory. And, remember, she is not even trying.
Now, pull yourself back and remember that this is not some woman you can never meet. This is a real woman YOU could meet.
A kind, intelligent woman who wants to meet a man to build a life with and a real philosopher.
She writes that, The only thing that we keep in our hearts is the love that happens only once in a lifetime.
That is a beautiful sentiment, but she is trying to convince YOU to give her a chance.
She explains that, I am ready for this kind of love and know I have so much to offer to the man that will become my friend, lover and companion.
Daisy is ready to know more about life than cavities and overbites.
She wants you to know that, she is,
…not very experienced in relatioships but I believe I know its main secret – as long as I treat you as my King and you think I am the Queen of your life, we will be happy together.
I have to say she is probably right!
She continues her totally unnecessary sales job. She wants you to know that she is, …smart and educated, I speak fluent English and I am in love with the Western culture.
So, that makes it easy for any guy from the United States, Canada, Australia, New Zealand, or wherever. No reason to learn a foreign language if you are dating Daisy.
But even better she wants you to understand that she is, …
passionate about everything I do in life – no matter if it is the question of my profession or the dinner I cook for my family. I feel calm and comfortable in every life situation and believe that anything that is done is done for better. I live with the God in my life at the same time keeping in mind that we should live our lives to the fullest and enjoy ever
MMMMM!
This woman is amazing.
Maybe I should just contact her myself. I have written about 6000 profile reviews over the years.
All of them have been for women who I thought were cool, talented, and incredibly beautiful, but Daisy is only about the third woman that I have really considered contacting.
If only I did not already have a hot foreign woman!
So, for the time being you have a chance.
Daisy's profile is over on Asiandate. Take a look at her and maybe there will be a little magic between you and her. You will never know if you don't try.