A girl with brains, beauty and a fun personality is the Holy Grail for every single guy who spends any time in the online dating scene. What if I told you that Piyada is all of this, and more?
From Phuket in Thailand, she's just 25 years of age, and she's even more beautiful than the island she lives on.
Piyada is already working full-time as an art historian, and she's also a Libra, so she enjoys when things are kept in balance – this matches up with the type of work she does.
A smile says a lot about a girl, and Piyada's smile will win you over in seconds.
Coupled with her flawless skin, brown hair and brown eyes you have a classic example of a true Asian beauty in front of you.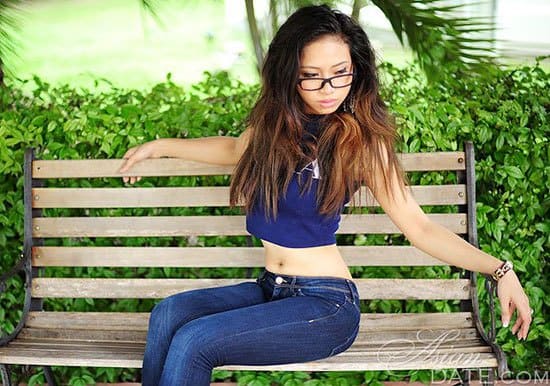 Staying fit and shape is important to her, and she genuinely can't understand why a lot of Western women don't stay fit, taking care of their bodies.
Family is very important for Thai girls, and Piyada is no different in this regard because she told us that, …family coziness is very important to me, so if you're interested in starting a family in the very near future then this is a conversation she'd enjoy having with you.
She'd also love to see more of the world, so maybe you can plan a globe-trotting adventure with each other as company?
Her ideal guy is somebody who's looking for a real relationship, and who she can rely on because he's calm in the face of anything life can throw at them.
Piyada knows that once she finds this guy she'll stay with him …till the end of my life.
One of her major turn-offs is guys who drink too much, and she also doesn't like cowards or people who are sloppy or messy.
If you'd like to get to know this stylish, fun Thai girl then why not message her today? You won't regret it.