Raquel is the sort of Philippines hottie that kept a generation of American servicemen from going back home to Mississippi. She is hot, sweet, and sexy as hell in that little bikini.
Wow!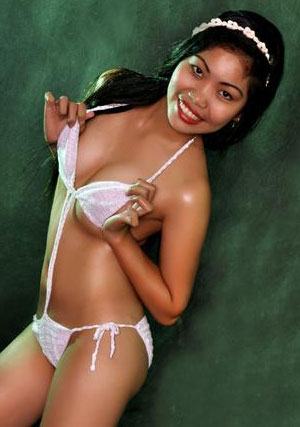 She has a mischievous smile and no kids. If you are a guy who does not want to be a stepdad, she is a REAL catch, because many Filipinas decide to marry foreign after having some awful luck with local men.
She says that she is, "…a loving woman, kind, honest, easy-going and passionate." That sounds pretty great and she writes that, "I love to give attention and to care for my man."
Now, you are starting to understand why so many master chiefs and sergeant majors never came back to Mississippi or Minnesota. Because a sweet little woman like Raquel meant you never had to.
Raquel is over at A Foreign Affair. Check her out.