I just got this article in my inbox from a company called LiveTranslations.com. It's a cool new service that does quick text translations online.
I haven't had a chance to test the service out yet but It turns out a friend of mine has used LiveTranslation a couple times to write to a Chinese girl on facebook and he says she got a big kick out if it, so their interpreters must be doing something right.
I don't usually post sales-type articles in my blog, but as I think this is a pretty promising concept I wanted to share it with you all – and using their article saves me from having to write my own!
If you have any experiences with this service, good or bad, please share your thoughts in the comments below.
An Easier Way to Communicate with Your Foreign Lady
The best thing about love is that it is limitless; love knows no boundaries of nationality, race or language.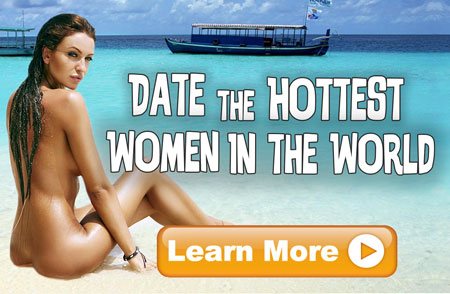 Sharing each other's feelings and letting each other know how much you really care is vital in any healthy relationship. It is important to be romantic, creative, and unique.
How do you show someone you really care? By your words and through your actions, you need to make them understand how special they are to you.
You need to say something that beats from your heart and sings from your soul. This can feel difficult enough to do even using words you've grown up with, but when there's a language barrier between the two of you it can often seem like an impossible task.
So how do you express your feelings to the one you love if your first languages are different?
LiveTranslation.com specializes in professional human translations with a quick turnaround (usually completed in a matter of hours or sometimes even minutes depending on the length of the text) and at low prices (starting from £1.99 for short messages).
Live Translation checks real-time availability of only professionally qualified, native speaking translators, guaranteed.
We translate a lot of romantic correspondence such as love letters and emails. We were especially delighted when we even did a marriage proposal from English into Japanese a few weeks ago!
Everything we're sent is handled in complete confidence and with the utmost sensitivity, the linguists who translate your text will never have access to any of your details.
All they will see is what is in the message for them to work on, and any additional notes you may have chosen to leave to help them complete the translation accurately e.g. "this email is written by a man to be sent to his girlfriend".
If you've ever used a machine translation service such as Google Translate or Yahoo's Babel Fish, then you will probably have already realized the limitations they have. Computerized translations, predictably, just don't make you sound like a human.
They fail dramatically with any text that isn't written in the most basic style, have no understanding of context and so often apply grammar which is inappropriate for its intended use.
For instance in Italian, 'i voglio bene' and 'Ti amo' both translate as '˜I love you' but 'Ti voglio bene' is something you might say to a family member, whereas 'i amo' is an expression usually saved for your lover.
The computer can't tell which one you mean from '˜I love you'. At best this can lead to confusion and comedy when what you're aiming for is heartfelt self-expression, or at worst, you might risk the whole relationship on a misunderstanding!
By bringing together a large number of experienced, professional translators from around the world, we are able to offer extremely fast turnaround translations at a great price.
All you need to do is say it from the heart and let us do the translations!
We look forward to helping you start an international love affair – bring on the proposals! Leave the translations to us, and you keep those fingers crossed that they will say yes!