When you see the photos of this Filipina beauty you will understand just why men flock to the Philippines after meeting women from this country online.
Stunning figure, sexy, big black eyes and looking for the man in her life to make it complete.
Swetsill is quite tall for a girl from this country at 5'6" but there's a lot of love packed into that figure.
She's just 21 years old and like most Filipinas, if they are not married and having babies by the age of 25 they tend to think life has passed them by.
But you can date a younger woman, at least in the Philippines!
The real advantage of pursuing Filipinas is that almost every one of them speaks English, so translators are rarely required unless she is a village girl and perhaps not exposed to much English being spoken.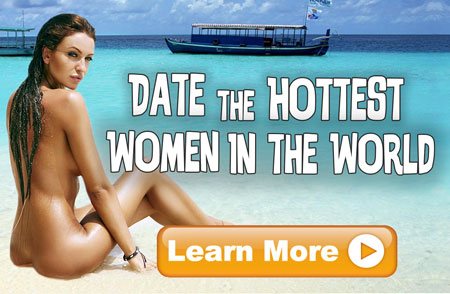 Swetsill works as a freelance model and with that figure she is probably busy with her work.
Filipinas are very attached to their families and Swetsill is no different spending her spare time at home and involved in family activities.
Guys, this is a great opportunity to introduce yourself to this hottie. And your age? Doesn't matter whether you're 35 or 65.
If you click with Swetsill she will not even ask your age. She will be happy to be part of your life.
This lovely lives in Davao, once called the safest city in the world. Why? Well this is the hometown of current President Duterte and like he is doing for his country he did for Davao.
He cleaned up the town of drug dealers and criminals. He adopted a take no prisoner policy there as well.
You have a whole range of things to do in Davao if you take Swetsill out on a date or two. Nice places to eat and a ferry across the river to Samal for a romantic weekend would be a great idea.
The mountains on the outskirts of the city are beautiful places to visit and wander around hand in hand with your girlfriend on a day out.
Don't be shy, contact her now and start a bit of communication to get the ball rolling.