Determining which agency is right for you might seem to be like trying to do your taxes blind folded, but it really doesn't have to be hard or confusing. In fact, all of the companies offer some sort of a free sign up and several offer cheap introductory offers to get your feet wet.
So, it's not taxes, rocket science, or health insurance, and the following eight questions should help you bring some focus to your decision.
1. Do you have some rock hard demands about your potential mate's ethnic background or country of origin?
If you are looking for blonds Anastasia and our other Russian and Ukrainian agencies have Eastern European blonds who could make you whimper like a small child.
If you are looking for hot Latin women A Foreign Affair and Amolatina have some incredible women from South and Central America.
A Foreign Affair also has a lot of gorgeous Asian ladies from the Philippines and China, but for sheer volume nobody can hold a candle to the tens of thousands of Asian beauties on Cherry Blossoms.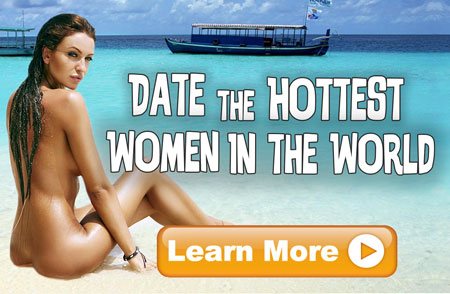 If you are looking for pretty African girls African Princess is the leader in that market.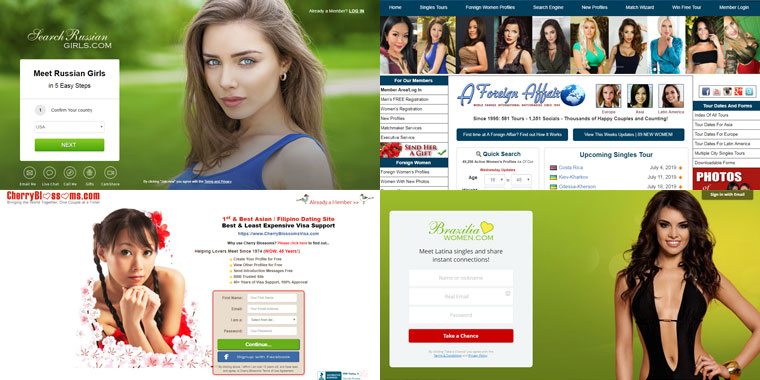 2. How important is your potential mate's education?
Of course, there are highly educated women from all parts of the world, but if you want to marry a lady with a truly world class education as a doctor, lawyer, engineer, or professor you probably want to consider a lady from the former Soviet Bloc nations in Eastern Europe.
Despite the fall of the Soviet Union the education system and respect for education has remained strong in most of Eastern Europe so you might consider Russiamore or A Pretty Woman.
3. How important is your potential mate's ability to speak English?
If this is really critical you might want to consider a lady from the Philippines and no one has more pretty Filipinas than Cherry Blossom.
If English ability is important, but not a total deal breaker you might want to consider an Eastern European lady. The schools in the Former Soviet Union do a pretty good job of English instruction and most of the younger women speak at least a little English.
And if you speak a language other than English the same logic holds true, because it is not unusual for Eastern European women to speak French, German, Spanish, or Italian, so check out one of the Eastern European ladies.
4. Is it absolutely critical for you to marry a Playboy Playmate?
All of the agencies have some stunningly beautiful women, but Anastasia makes it their business to have the most super hot girls of any international dating agency. That is literally their business model and it has worked very for them, so give them a look if looks are your first concern.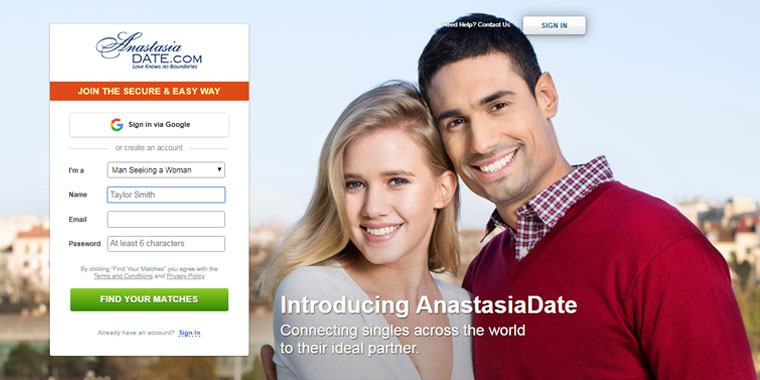 5. Are you worried about getting scammed?
Of course, you are. Well, all of our full-service agencies make real efforts to control scammers, but Elena's Models takes it to extremes.
6. Do you want to take a tour?
Frankly, there are a lot of great reasons to take tours and the two industry leaders in tours are A Foreign Affair and Anastasia. Both offer a wide range of tour destinations and price packages.
7. How important is price for you?
Price is tricky, but Russiamore has tons of beautiful girls and some of the best prices in the industry. You can get your feet wet for as low as $9.90 and both Amolatina and Anastasia have introductory plans for $15.99.
Are you unsure about your answers to all of the other questions?
Well, A Foreign Affair easily has the most services of any company in the industry. They have girls from a probably thirty countries, do tours in Europe, Asia, and South America, and offer a dizzying array of services including tours, visa help, and almost anything else that you might need to find the love of your life.
They are a great default choice, because they are sort of the Wal-Mart of the mail order bride industry, they do everything pretty well and offer a dizzying selection of services.