If you've ever dreamed of sharing your life with a beautiful, affectionate, caring and sexy girl, you need look no further than the Philippines. With a population of 90 Million and growing, there is no shortage of available women looking to find their Mr Right.
Some predictions estimate the population size doubling within the coming 3 decades and this creates a fantastic position for single guys who are highly sought after and considered able to offer life changing opportunities for the right girl.
Clearly, as with all relationships, the chemistry has to exist between both parties but these population dynamics can make it far easier to find your special girl in the Philippines than 'back home'.
The Philippines comprises over 7,000 islands of which only 2,000 are inhabited, with most of the population living on just $11.00 a day.
Economically, the country is going through a huge growth phase and is now considered the number one call center outsource destination in the world, with 80% of services supporting US enterprises. This achievement is largely as a result of the prevalence of English speakers throughout the country and especially in the larger cities.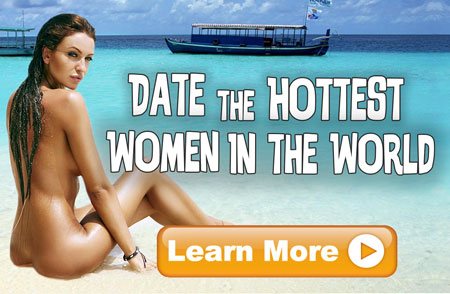 For those guys looking for love, this makes things so much easier than in other Asian countries where language differences can be a real barrier to getting to know your future partner.
Getting to the Philippines
Travelling to the Philippines has never been easier with an ever-increasing domestic and international network of airlines operating to and from a number of regional airports.
Manila International Airport is the country's official main airport but Clark International Airport is fast becoming a popular alternative and starting 1 October 2013, Emirates (international carrier for United Arab Emirates) is flying daily to/from Dubai.
Clark, a former US airbase is located just outside of Angeles City, the unofficial entertainment capital of the Philippines.
Angeles City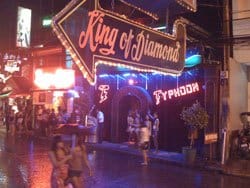 At its peak, Angeles was home to a population of 15,000 US service personnel and this significantly contributed to the establishment of the world famous Angeles City bar scene.
Still very much in existence today, despite the withdrawal of American troops in 1991, there are over 100 bars all providing a range of refreshments with thousands of beautiful hostesses from all over the Philippines providing attention and companionship to patrons.
Many foreign males visit Angeles City for a recreational break and find themselves striking up a relationship with one of the many single Filipinas working in the local restaurants, hotels, bars or shopping malls.
It's only natural that holiday destinations become a meeting point for single people and Angeles is well known within the Philippines as being a great destination for beautiful girls to meet a foreign partner.
Angeles itself is land locked and for those who prefer an ocean setting, Subic Bay is a mere 90 minute drive away from Angeles.
In Subic you can sit back and enjoy a cold drink on the ocean's edge or on one of the floating bars that dot the bay.
Thousands of Miles Of Beautiful Beaches
For those happy to travel a little further, world class beach destinations such as Palawan or Borocay will provide ideal locations for a romantic getaway and are internationally recognized as home to some of the most beautiful beaches in the world.
It's no wonder you'll find plenty of love struck couples strolling along the water's edge, as the sun sets over the ocean.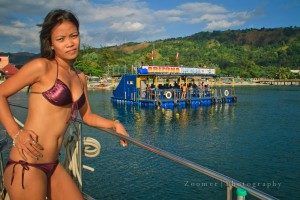 In addition to being able to easily communicate in English, Filipinas love to watch Hollywood blockbusters and have therefore developed a good understanding of the dynamics of home life with a foreigner.
Filipinas are very house proud and are raised in a traditional environment where women adopt the role of  homemaker. Any man fortunate enough to live with a Filipina will be extremely well kept and never have to think again about domestic activities.
And if you happen to be and older gent, you won't find anywhere in the world where the women are more amenable to the idea of  having a relationship with an older man.
Living in the Philippines
Once you've met your beautiful Filipina and experienced the fantastic lifestyle that the country can offer, you may well consider moving home altogether and investing in Philippine real estate.
Property developers are aware of the demand for western style affordable homes and are responding by building new condominium developments for foreigners at price ranges to suit all budgets.
It is critical to do your research before buying a condo in the Philippines as there are specific limits and rules regarding foreign ownership of real estate.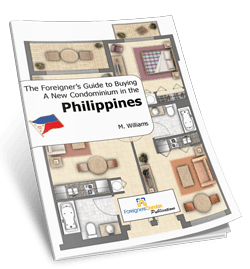 A useful guide that every foreigner contemplating buying a condominium should read is Mike Williams' aptly named "A Foreigner's Guide to Buying a New Condominium in the Philippines", available from www.foreignerscondos.com.
Among other topics, the guide covers the applicable laws, rules & regulations, permits and the sales process together with setting out practical tips for helping choose the right developer.
A handy pull-out questionnaire provides plenty of questions to ask and hopefully, help you select the right condominium for your needs.
Beautiful beaches, tropical climate, easy transport, no language barriers and amazing opportunities to meet the beautiful Filipina of your dreams, it is no surprise that more and more single guys are looking for love in the Philippines.