In Ho Chin Minh City, Vietnam there is a ray of sunshine named Huynh Tram.
Why do I call her that? The girl could be on a brochure as a reason to visit Vietnam.
With her bright dresses and smile, she pops off the screen like a graphic comic book.
She is almost too good to be real.
She doesn't seem to talk much either, which for some of us might be a good thing.
Although I don't have a problem finding things to say, a lot of us guys prefer to take the much less vocal approach.
Her profile is noticeably bare, but what she lacks in words she makes up for in videos.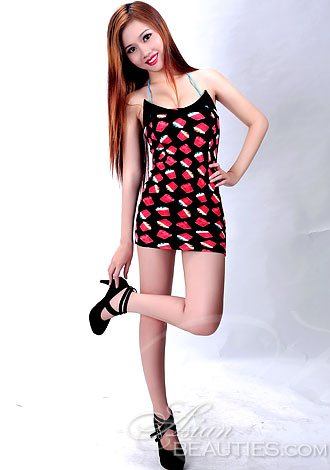 So if you were every wondering how this bright Asian lady might look hanging out in your kitchen, she has already got you covered.
Huynh Tram aspires to be a musician.
She says she enjoys rock and popular music and admits that listening to music is what she likes to do in her spare time.
That doesn't sound like a very chatty hobby to me.
She does like to play basketball though, so maybe that is the key to getting this girl to talk.
If you do chat with her, come back and let us know… I am more than curious to see what she has to say.