There are beautiful women everywhere.
Guys are constantly telling me about that they would go to the ends of the earth to discover the sexiest woman in the world, but I doubt many of you – particularly my fellow American – would even know where Estonia is.
Well, you should look it up, because it is a center for uber sexy women. That is a fact.
So, do your research and you will see Estonia sits on the shores of the Baltic Sea right on the Gulf of Finland in far Northern Europe.
You could look across the waters of the Gulf and see Helsinki to the north, Stockholm to the west and St. Petersburg to the east.
And Estonians consider themselves a Nordic country – not a Slavic country.
Estonians are basically descended from the same stock as Swedes, but being on the east side of the Baltic they have been dominated by Russia since the days of Peter the Great.
But they have maintained their Nordic ties to Sweden and Finland and you can see that if you visit Tallinn, the Estonian capital, it is simply overrun with tall redhead, and an occasional super hot blonde like Jelisaveta.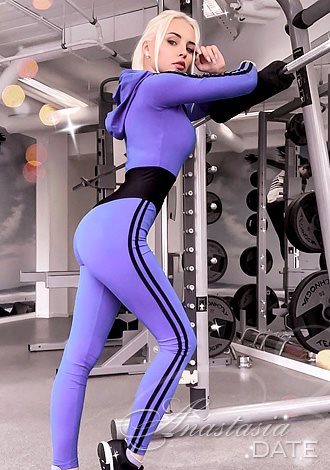 Wow!  She is doing a pretty good impression of Ann Margret – another hot Nordic blonde – right there and not many women can pull that off.
She has that stunning blonde thing lockdown!  Sort of an exotic version of that blonde elementary teacher you had back in the day.  You were just a kid, but you knew Miss Jones was H-O-T!
And you could barely spell the word.
Jelisaveta is looking for an educated, stable guy who is not a pushover.  She wants a real man.
She explains that she is looking for, A person who is not ignorant, who loves people and animals, who feels for others, caring and protective as every woman wants to feel a little girl sometimes.
She is an exceptionally beautiful woman from a really exotic part of the world. She is not a baby. She is 36 years old, divorced, but no kids and she is really probably ready to settle down.
Jelisaveta is well-educated and that includes her ability with the English language so communication with this beauty will not need a translator and is a real positive aspect to starting a relationship.
She loves camping and riding and you might be surprised as to just how many things you can do if you go on a date with her in Estonia's capital, Tallinn.
They say the city is enchanting and if you check out Jelisaveta's photos, so is she.
As well as the outdoor stuff she loves all sorts of pets, and that means you can be her pet too.
Wouldn't that be something? And no I do not mean in some sort of degenerate way! Get your mind out of the gutter!
The weather is changing in Europe and that means a young, and old, man's fancy turns to love.
Isn't it time you made a significant change in your life? Are you doing the same old thing, day in, day out?
Are you looking for some adventure and somebody with whom to share your life? You don't need to look any further.
Jelisaveta is waiting for your call, your email, your live chat. What about sharing some online cam time with her? Get to know her better.  Anastasiadate has a great platform for that.
Here's a chance for you to show your romantic side to somebody that will appreciate all those great qualities you know you have.
Just click on her picture and start the process. What have you got to lose? Estonia and Jelisaveta – a great combination.