One thing for sure, beautiful women can come from anywhere and everywhere, and Africa is a continent with its own famous models, movie stars, and celebrities. We have gathered here 20 of the hottest, sexiest ones that are currently famous not only in their backyard but internationally as well. Enjoy!
---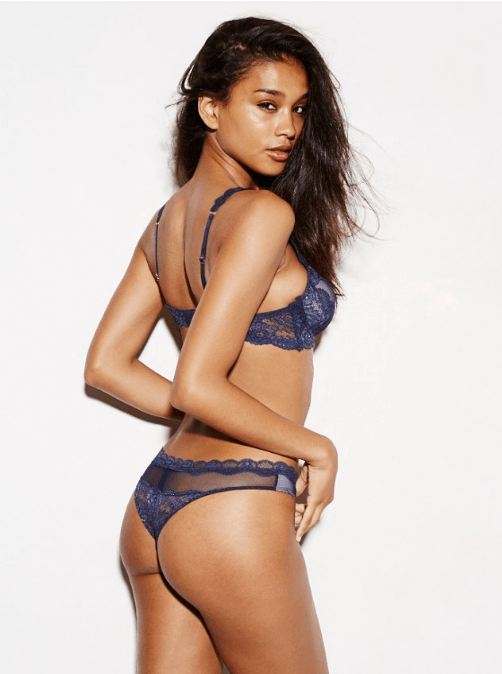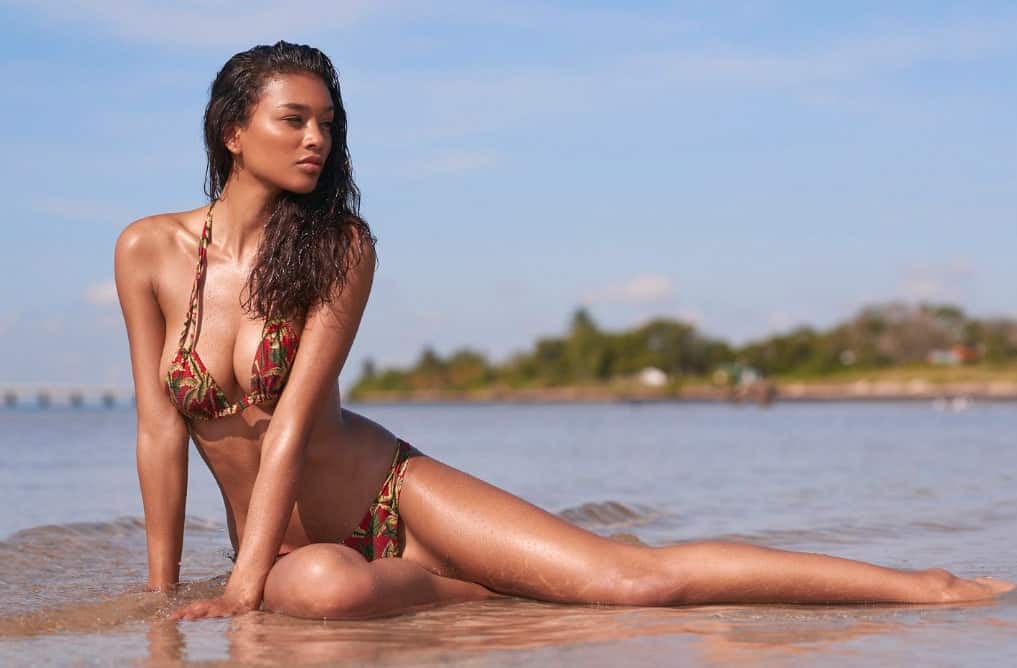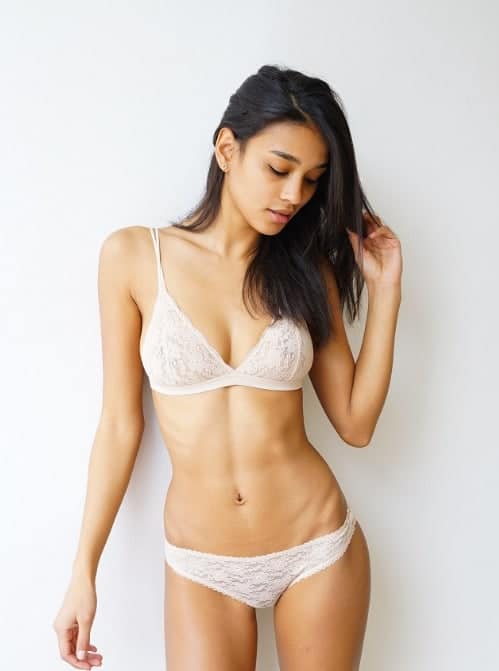 Lisa-Marie Jaftha didn't always want to be a model. In fact, it was her mother who convinced her to start doing it part-time; she had recognized her daughter had just the right beauty for the fashion industry. Today, Lisa-Marie is a well-known face and one of the hottest African women in the world.
She got her breakthrough by modeling for Sports Illustrated, a magazine that prefers natural, sexy women who are not afraid of their own strength. That opened up a world of opportunities for her and set her on a path to success.
Now, Lisa-Marie is based in LA and has already modeled for a variety of brands. In the meantime, however, she makes sure her fans know she is doing. However, she keeps it real 24/7 and doesn't let her career filter out her content, which only makes her that much hotter in our eyes!
---
Anais Mali
Model, Fashion Designer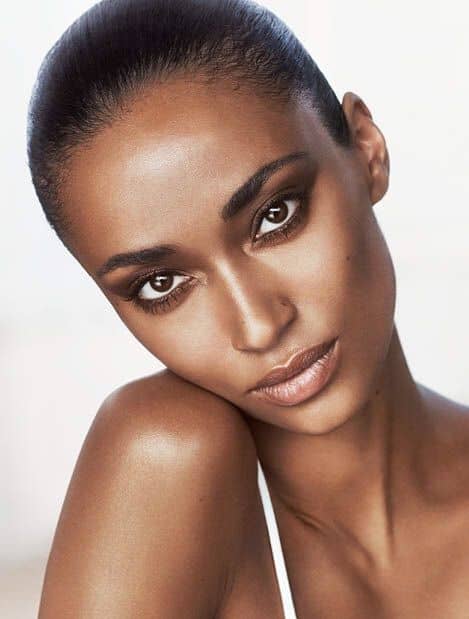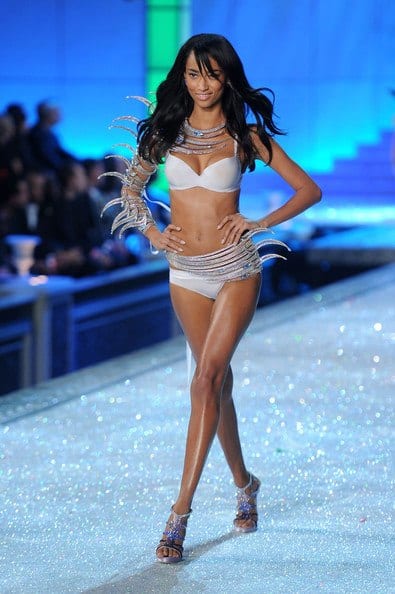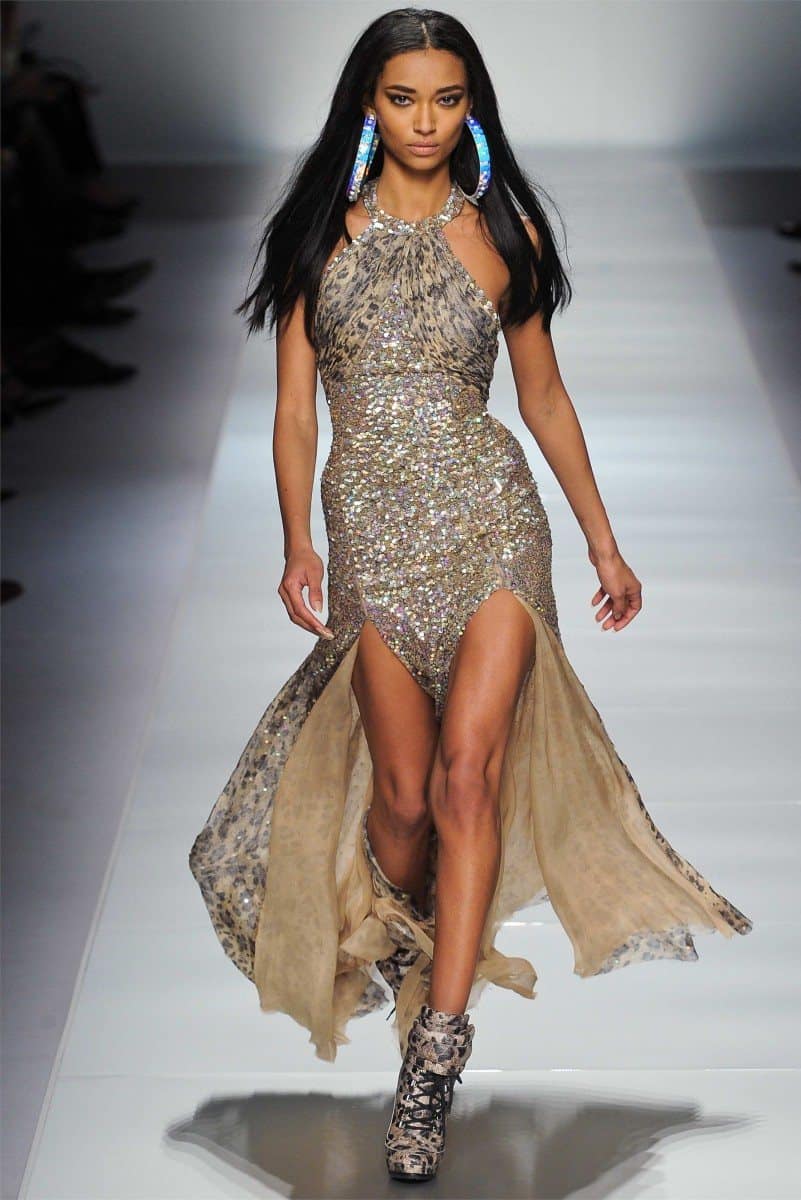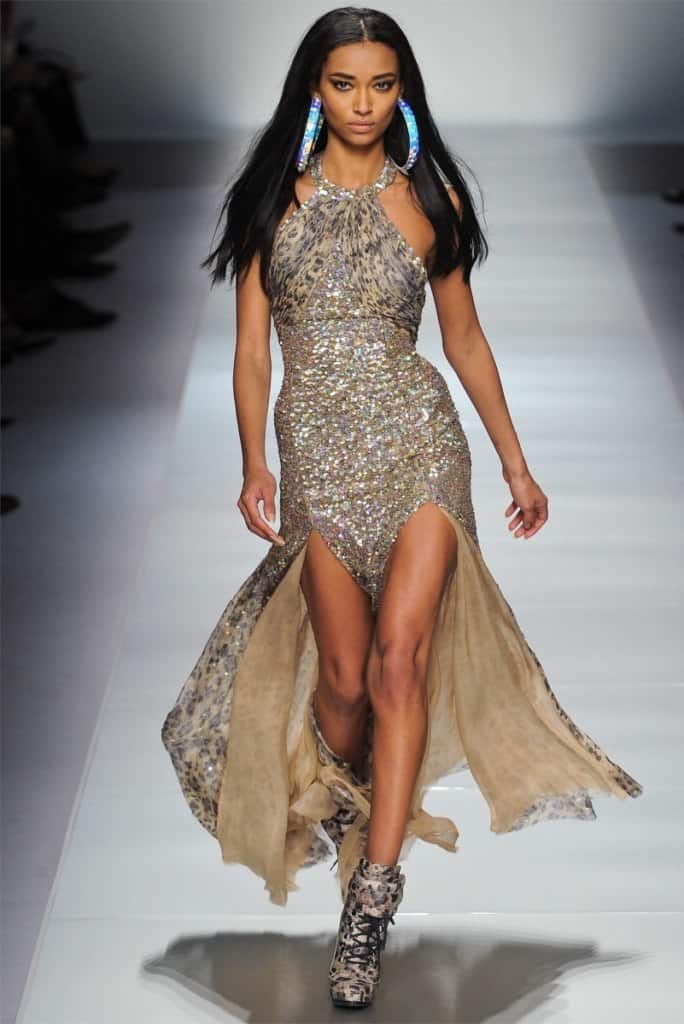 In the modeling world, every girl has to learn how to stand out. Anais Mali, however, didn't have to try that hard. Her heritage alone makes her one of the hottest women in the world. A child of a mother from Chad and a Polish father, Anais is a world-class beauty with long legs, shiny hair, and incredibly high cheekbones.
Today, French-born Anais is a successful model. She first started her career in 2009 when she signed with Wilhelmina models. Since then, she has appeared in a huge number of fashion shows and has been one of the top choices of designers such as Marc Jacobs, Vivienne Westwood, and Carolina Herrera.
However, Anais doesn't let her modeling career define her. She also wants to venture out a bit, which is why she has partnered with Urivaldo Lopes to create her own bodysuits. Still, her day job as one of the hottest models of the 21st century keeps her busy and has even landed her an editorial for Vogue Italia.
---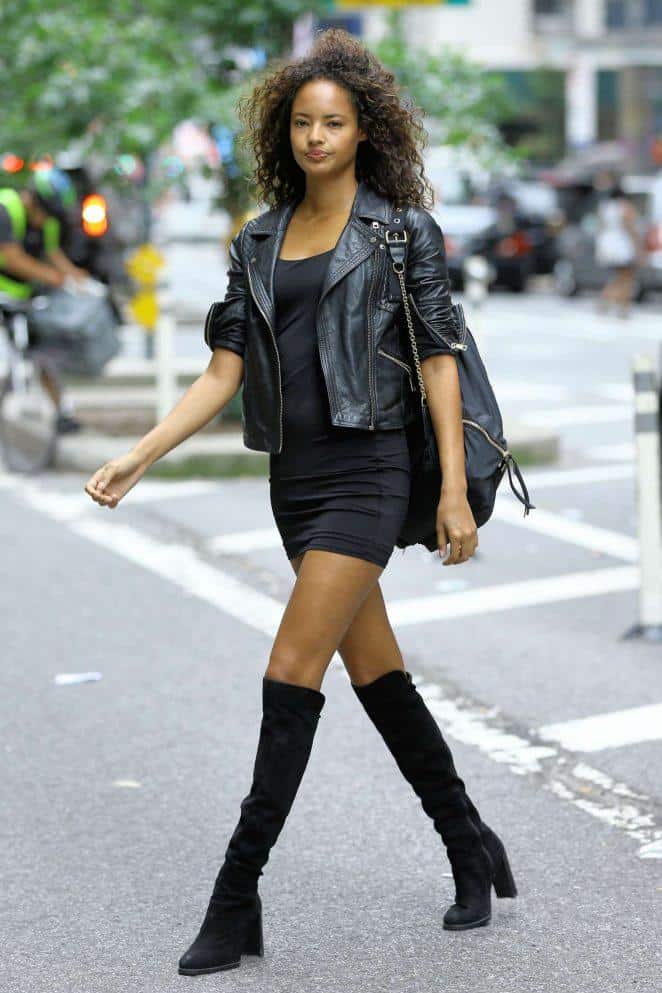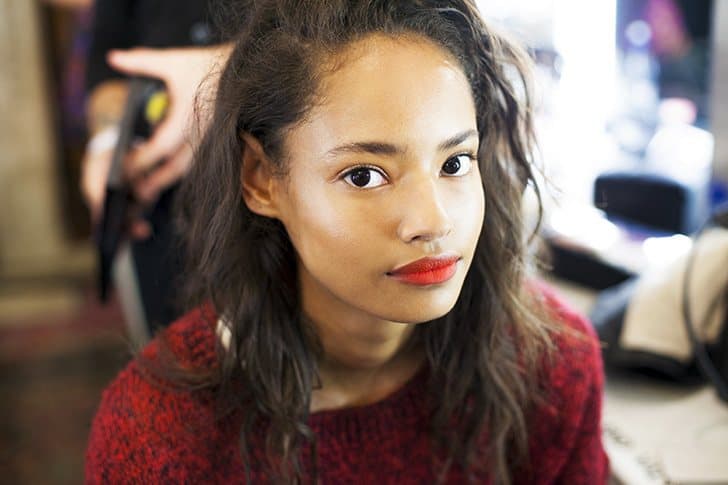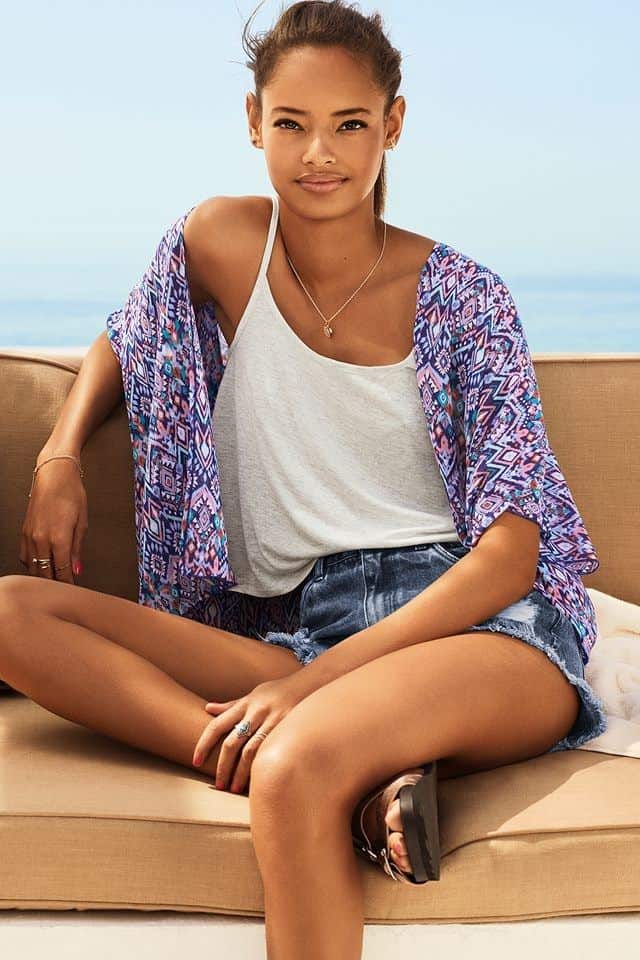 We all know that models of color were never quite as popular as Caucasian models. But, Malaika Firth is the girl who changed that. Back in 2013, Prada booked her for their advertising campaign, making her their first black model in nearly two decades. Consequently, that led to a massive influx of some of the hottest black models to the fashion industry.
Still, Malaika has set herself apart due to her heritage and her wholesomeness. Born in Kenya to a father of British, Ugandan and Seychellois decent and to a mother who is half-Swiss, half-Kenyan, she is a beauty one rarely finds in today's world.
Thus, she is the girl next door we all love to admire. She has modeled for world-class designers such as Marc Jacobs, Valentino, and Burberry, which has helped her stay in the spotlight and on everyone's mind. In addition, she has also done a variety of editorials for magazines such as Women's Health, Wonderland,and British Girls.
---
Fatima Siad (Somalia/Ethiopia)
Fashion Model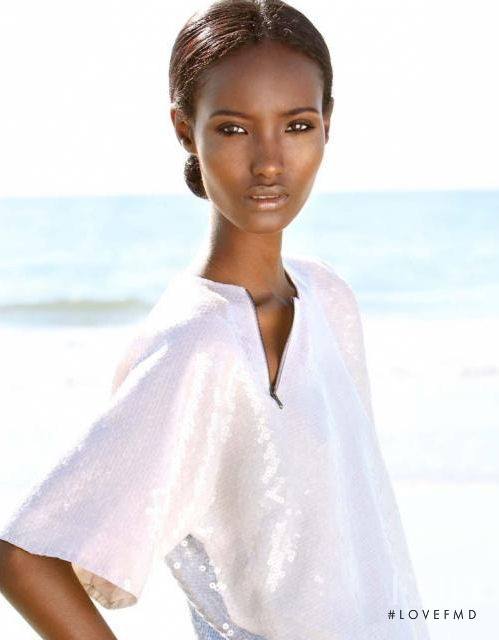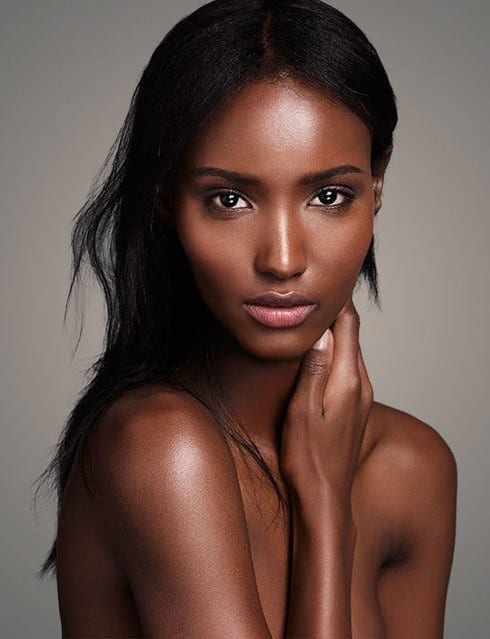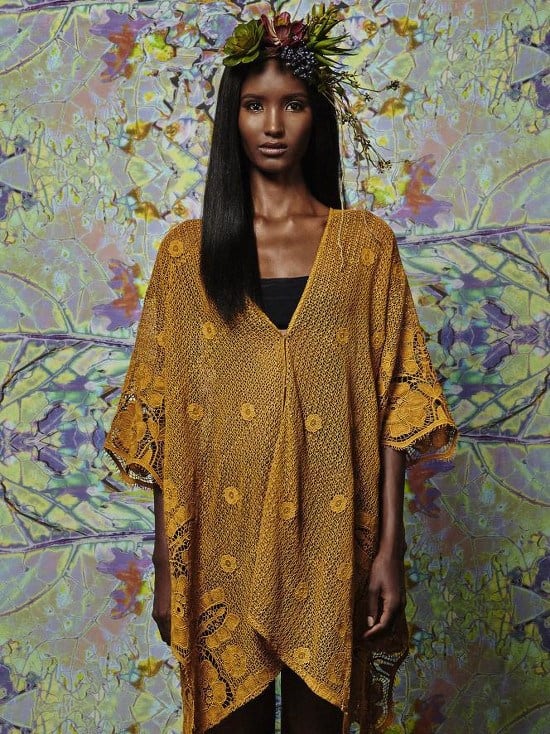 Due to her Somali-Ethiopian descent and the fact that her cheekbones could cut glass, Fatima Siad has become one of the most sought-after models of the 21st century. Still, life wasn't always easy for this ebony beauty.
In fact, when she was 13, she had to flee Somalia with her mother. They ended up in the USA, where Fatima grew up with low self-esteem and completely broke.
Now, though, we can easily say she is one of the hottest women in the world. She has gained a lot of attention by appearing in America's Next Top Model, Cycle 10. Since then, she has had a versatile career that includes advertorials, covers and runway shows. Her face and body have graced the editorials of Marie Claire, Cosmopolitan, and Cosmogirl.
Furthermore, she has walked for some of the most famous fashion companies in the world, including Hermes. She has also appeared in a range of advertising campaigns, most notably for Ralph Lauren, Urban Decay and Coca-Cola.
---
Nonhle Thema
TV Host, Actress, Emcee, Life Coach/Teacher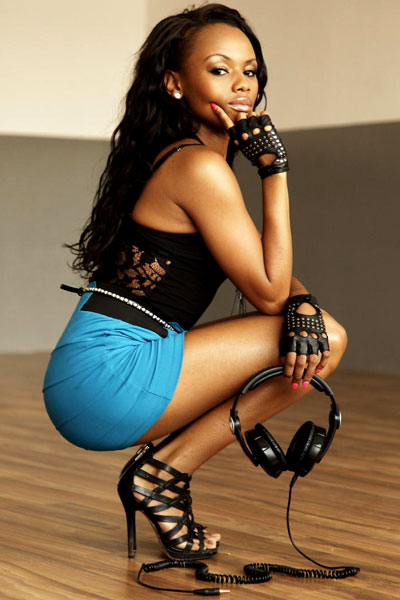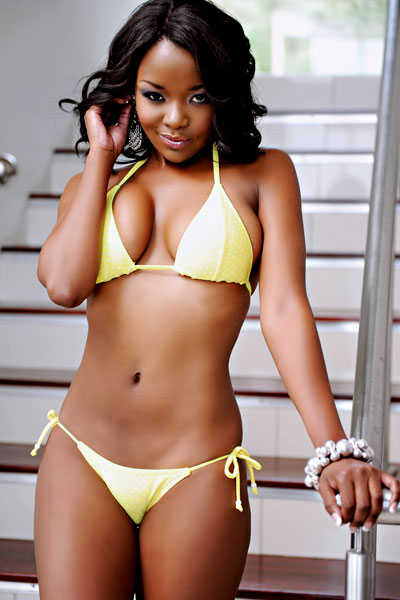 A very lovely looking black beauty who started as a TV presenter, actress, and producer. She is 35 years old, and it was only in 2013 that she finally joined the acting hopefuls and starred in a soapie called Zabalaza. She is South African and also studied marketing at university.
---
Angel Melaku
Model, Actress, Rapper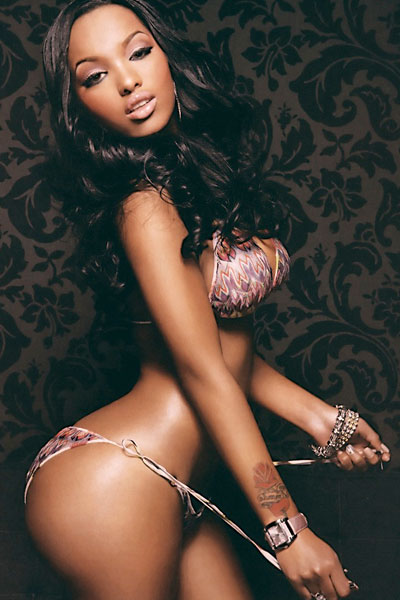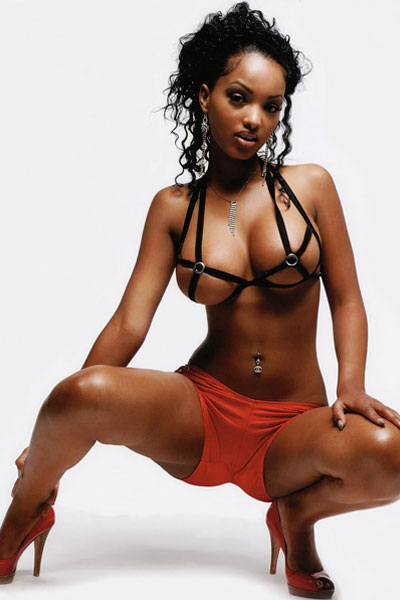 Born in October 1986 Angel is from Ethiopia and is a model, actress, and a rapper. She has a few names like Lola Luv and Lola Munroe and like that Marilyn namesake, she can be described as 'voluptuous'. You might be either happy or just interested to know that she classifies herself as bisexual! She is one really hot honey looking at this picture.
---
Leila Lopes
Actress, TV Host, Model, Beauty Queen (Miss Universe 2011)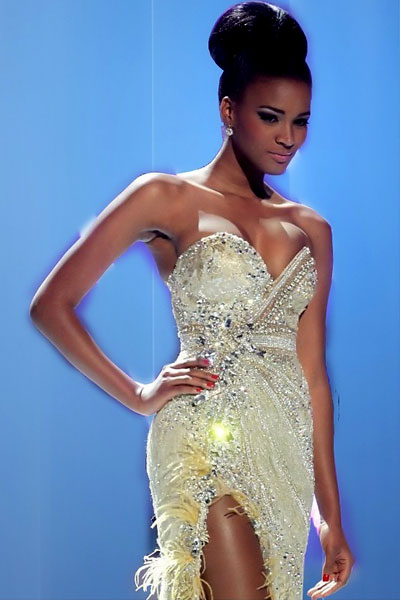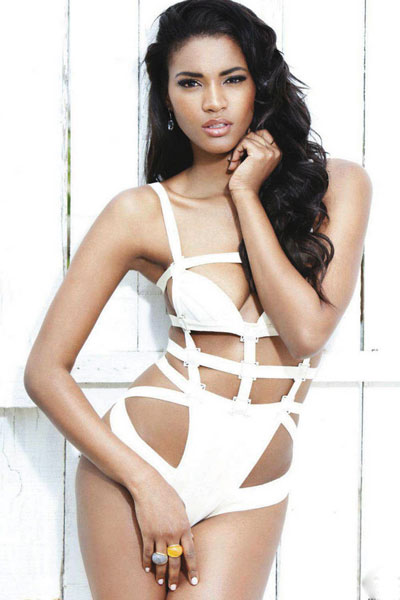 This former Miss Universe hails from Angola, and she made history as being the first beauty queen from her country and the second black African.
Born in 1986 it seems she has moved on from beauty pageants and is now studying business management in the UK but has worked as a model and actress.
You can see from this picture why she was given the title of the most photogenic model in 2011.
---
Micaela Reis
Actress, TV Host, Model, Beauty Queen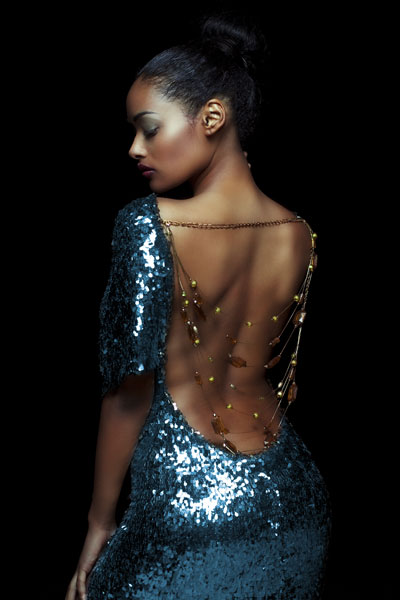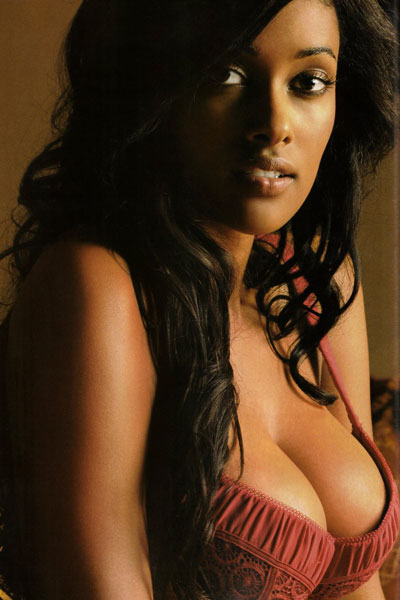 This Angolan beauty was also in the Miss Universe pageant but didn't win. Entry is enough to stamp you as a beautiful woman and Micaela, who was born in 1988, is certainly that. She works as a TV presenter, actress and model as well.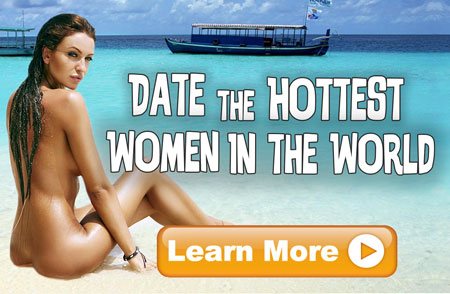 Her modelling work is classified as 'Adult', so there are some very beautiful photos of Micaela that will probably make you fall off your chair. The one we have featured here sees her fully clothed.
---
Huddah Monroe
Socialite, Instagram Star, Model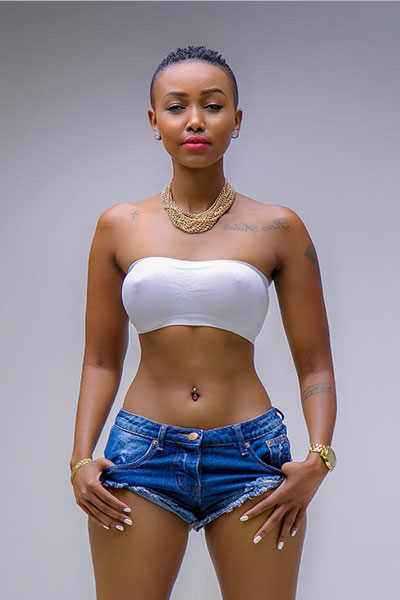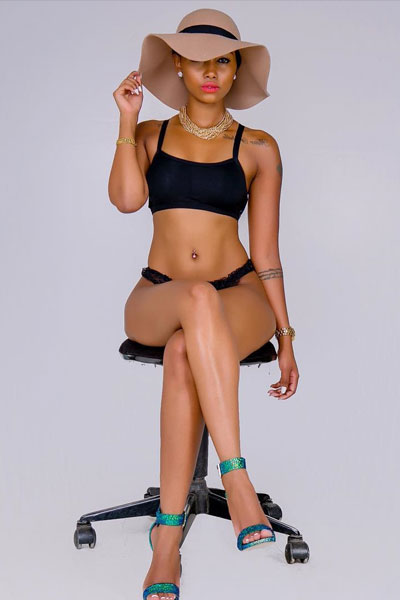 That show Big Brother has been responsible for shooting quite a few of those that appear on it to celebrity status. That's what happened to Huddah, who was born in Kenya in 1991 and as a result, she has become super popular with the Kenyan Youth.
She has had a rather chequered life and at one stage had some semi-nude photos taken which were then leaked publicly. Her fame has brought her wealth, and she works as a model and a farmer.
---
Genevieve Nnaji
Actress, Producer, Director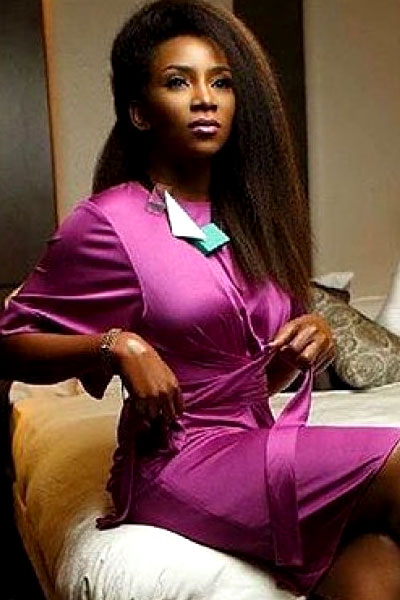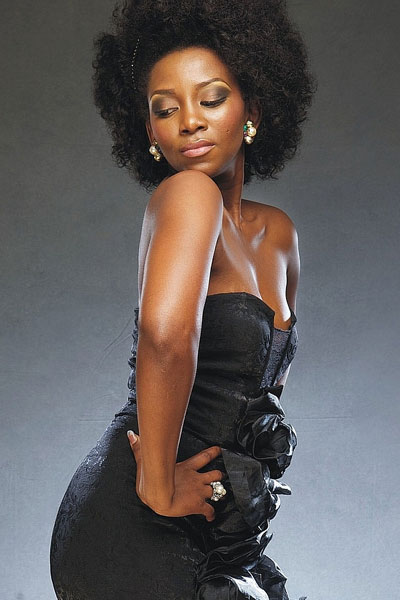 This beautiful lady was born in Nigeria in 1979 and has gained fame as an actress. She started that career at the age of 8 and by age 19 was already famous in the Nollywood film scene.
She also does modelling and TV commercials with Range Rover being one of her more famous products for which she acts as an ambassador. She attended the University of Lagos. This is one of her more tame photos.
---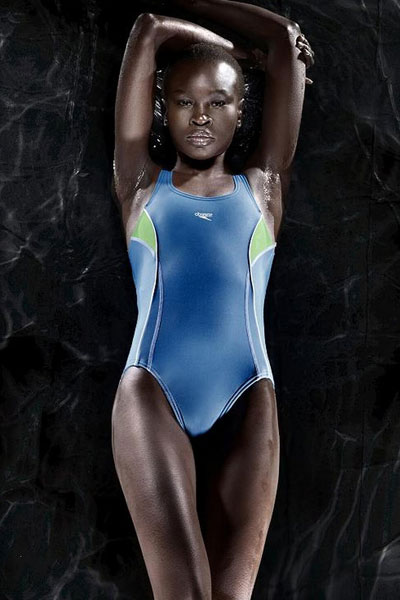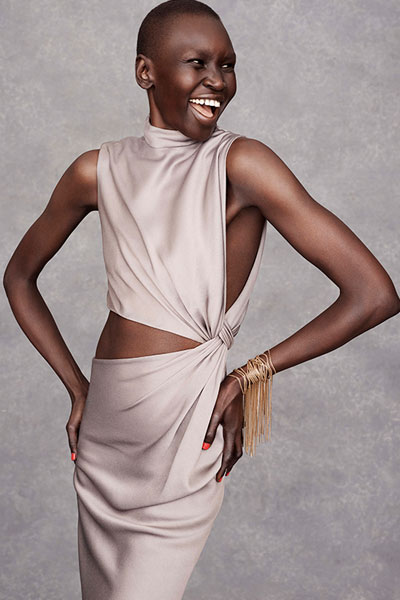 It's not often that you get a supermodel from Southern Sudan, but Alek managed it okay. Although she had to flee the country which seems to be perpetually in a state of civil war. The family escaped to the UK, and Alek was discovered in London and then moved to New York to continue her career with Ford Agencies. She was born in 1977 and as part of her career, she studied at the London College of Fashion.
She has been featured on the cover of 'Elle' magazine and has even appeared in a movie in 2002 called The Four Feathers. She was named model of the year in 1997. She was only 18 years old then. She is ranked No. 5 in all-time supermodels.
---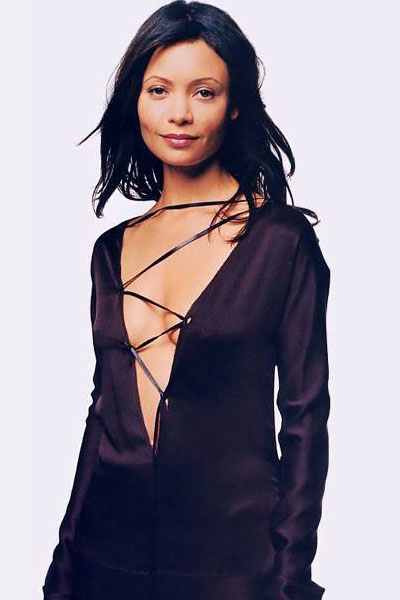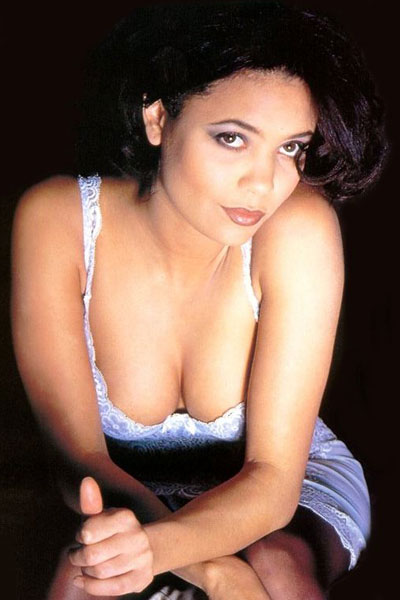 Her mother is from Zimbabwe, and her father is from Britain. Thandie, whose real name is Thandiwe Nashita Newton, was born in 1972 and attended Cambridge University where she gained a degree in Social Anthropology.
Smart and beautiful. She has appeared in a number of movies which include Mission Impossible and Interview with a Vampire. She also appeared on the cover of Vanity Fair.
---
Miriam Chemmoss
Actress, Musician, Dancer, Performer, Writer, Speaker, Entrepreneur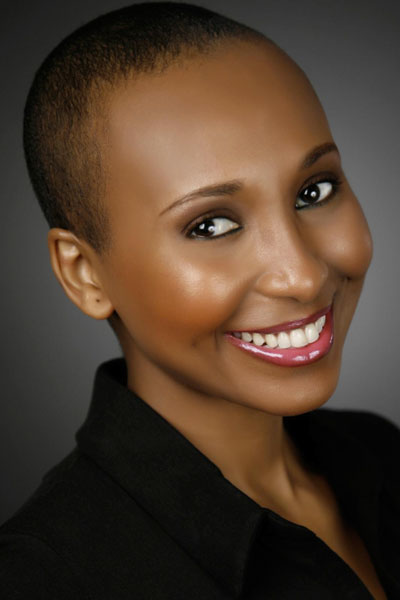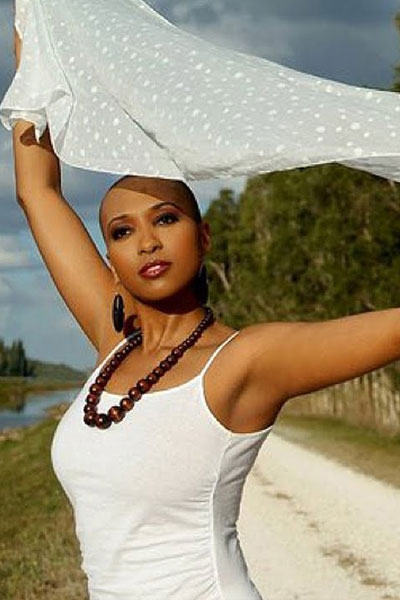 Some of the talents of Miriam make her more than an actress and model. She can do voice impressions, stunts, be a clown, stand up comedy, dance, sing and plays three musical instruments.
Add to that her sporting prowess of Cycling, diving, horseback riding, marathon running, mountain climbing and rowing, you get the idea that this young lady's life is never dull.
She has been working in theatre, film, and television as an actress and is journalist and activist in among all those other talents she obviously has.
After scouring about 7 different websites, her age still remains a mystery.
---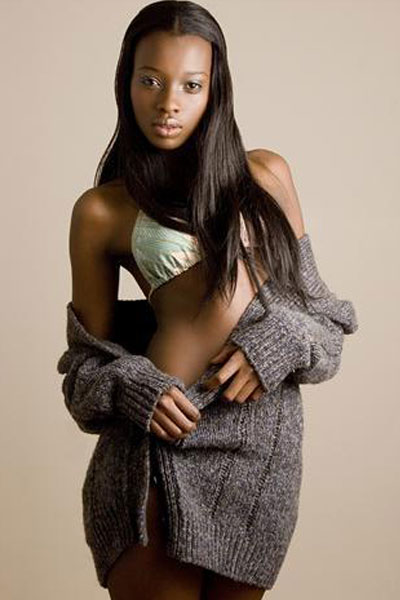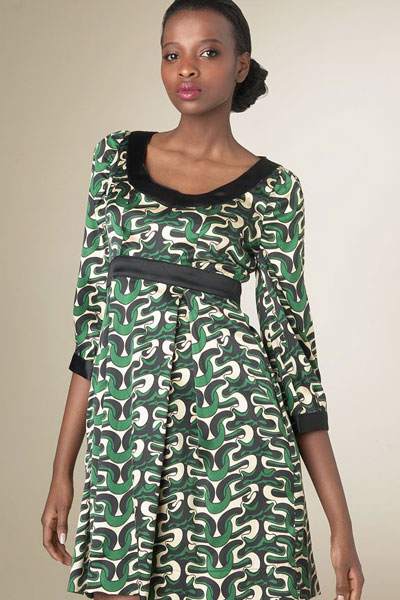 The beautiful Honorine was born in Rwanda in 1987 and debuted as a model at the age of 17 in Paris. She has appeared in 'Elle' magazine and works mainly as a model. She has been modelling on the catwalks of Paris, London, and New York for some time now and is in high demand.
She has been listed as one of the most beautiful Black African models to have ever graced the catwalks. The picture we have here will show you why.
---
Flaviana Matata
Beauty Queen, Fashion Model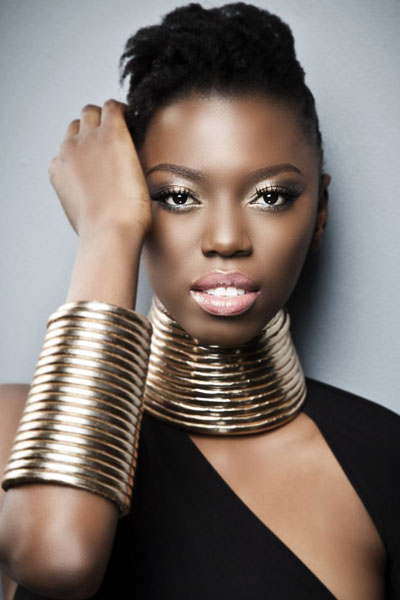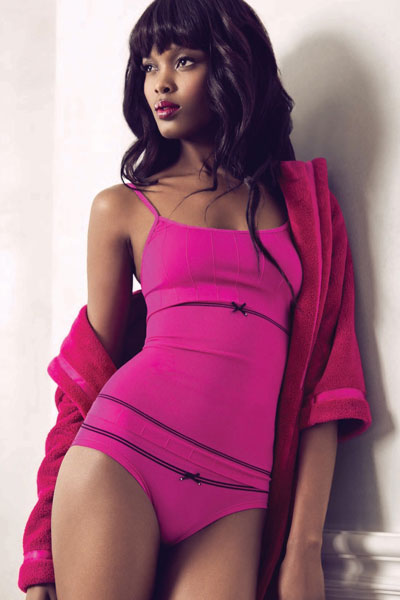 This gorgeous young lady was born in Tanzania in 1988 and was the winner of the first Miss Universe Pageant held in her country. She finished 6th overall in the Miss Universe contest.
She studied electrical engineering at university and as a result of her success she started the Flaviana Matata Foundation for young Tanzanian girls. Just to be a little different she keeps her head shaved to give that bald look.
---
Rhian Benson
Singer, Songwriter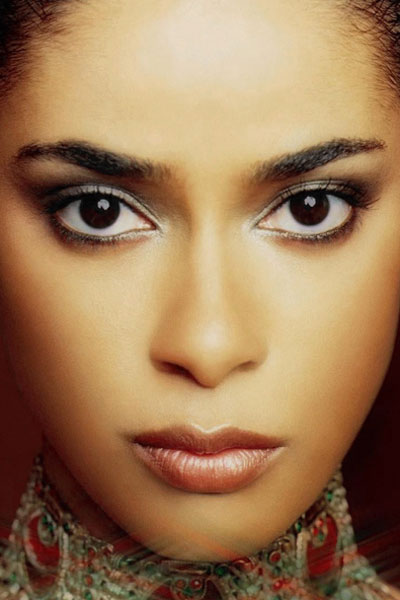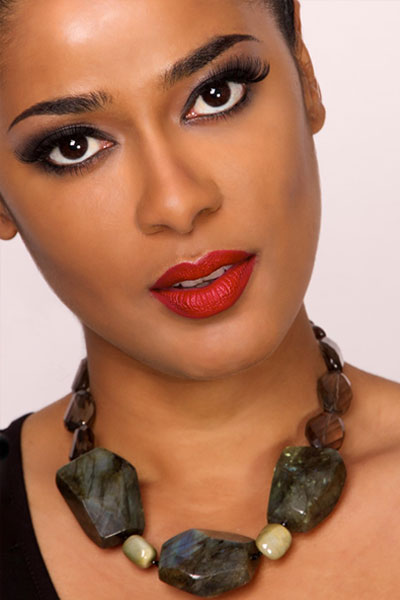 Her father was an Ashanti from Ghana, and her mother was Welsh. Rhian is labelled as a Jazz singer from Ghana, and she can play an instrument and write songs. Her parents were musicians as well, the father a guitarist and her mother a singer.
She was born in 1977 and at an early age moved to India to where her love of music led her to learn to play the piano and wrote her first song at the age of 9. The family moved to the UK.
She attended the London School of Economics and earned a degree and from there continued on to Harvard. Her banking career was set aside for her great love – music. She has been blessed with talent and beauty.
---
Iman
Fashion Model, Actress, Entrepreneur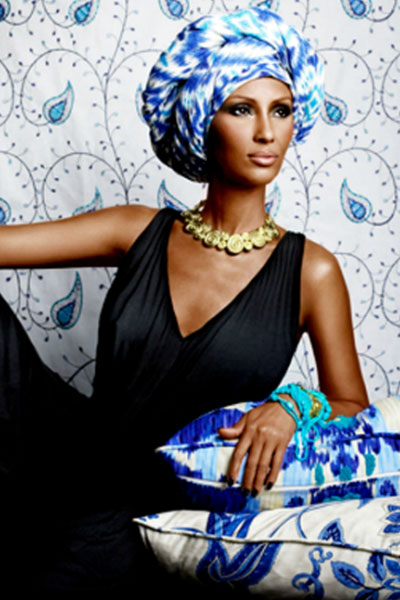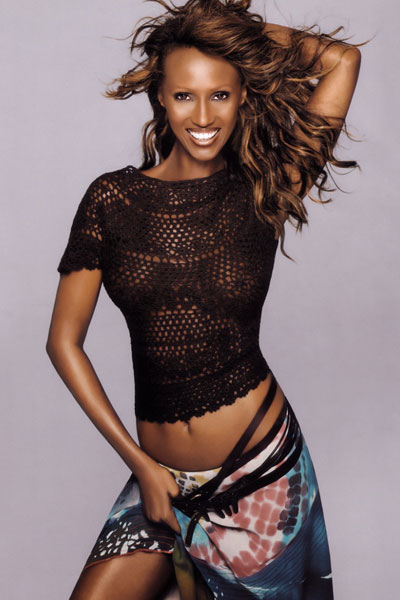 This very famous model was born in Mogadishu in the country of Somalia in 1955. That makes her 61 and still a very desirable looking woman. She was discovered in 1976 while still at university and moved to the USA to continue her modelling career.
She spent 14 years as a fashion model and over the years, she started a number of businesses and has amassed a fortune. She has appeared on television and in movies although acting was not her forte.
She is also well known for being the wife, now widow, of David Bowie. Iman will go down as being an icon of the fashion industry and currently carries out a lot of philanthropic work for the underprivileged.
---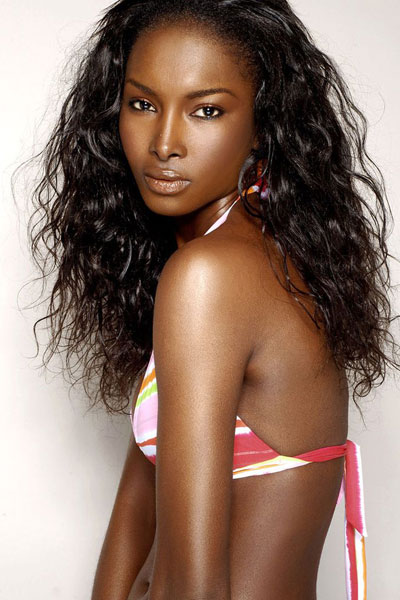 Tiguida Sissoko was born in Mali and at 5'11" she has the height to be a successful, elegant looking black African model. Sensational looking with that beautiful chocolate coloured body, sultry looks and long legs, she gets the hot, hot, hot accolades of all males.
There is not a lot about her in bios so we can assume she's in her early 20's and makes a good living showing off fashionable clothes on catwalks. She is certainly worth considering for the next Bond movie or any other movie for that matter. Sexy, beautiful, desirable. That's Tiguida!
---
Lupita Nyong'o
Actress, Film Maker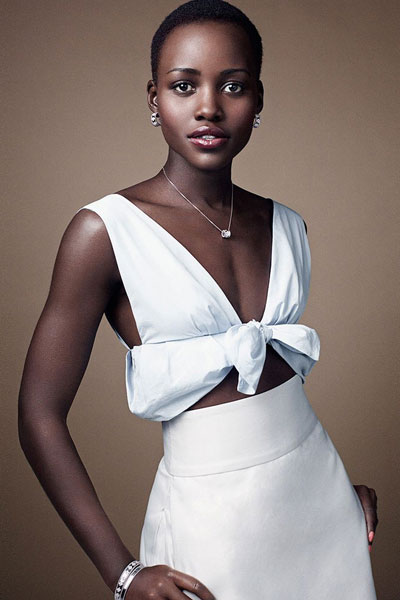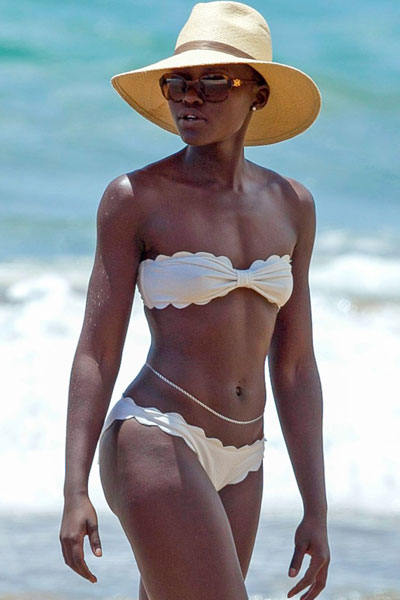 This beautiful woman was born in Mexico to Kenyan parents in 1983. She is listed as an actress and filmmaker earning her degree in theatre studies while at university in the USA.
She has appeared in a few movies including the latest Star Wars movie as well as her highly acclaimed role in 12 Years a Slave. She worked in her profession as a production assistant in 4 films and has appeared in a theatre production as well.
People magazine named her The Most Beautiful Woman in 2013, and she became the face of Lancome cosmetics in 2014. Don't be surprised to see her in future movies.
---
Azie Tesfai
Actress, Model, Social Entrepreneur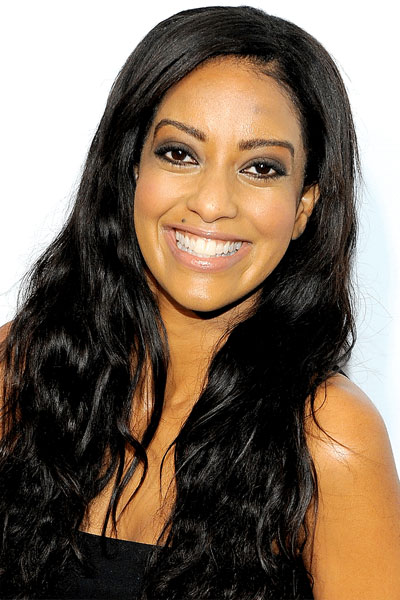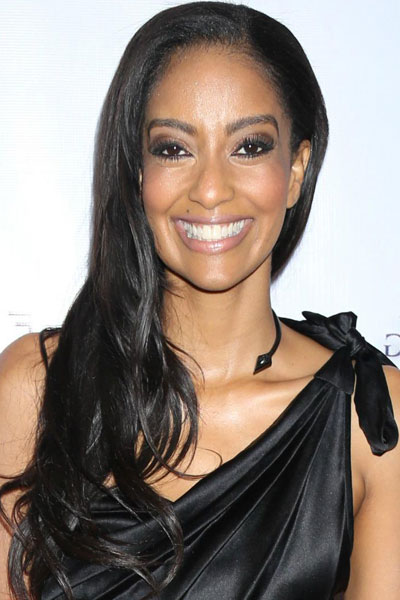 Tesfai is an Eritrean-born actress best known for her current role in the TV show Jane the Virgin. She has her own jewellery company the proceeds of which go to charity. She is listed as being a model and a social entrepreneur.
Azie was actually born and raised in Los Angeles, but her parents are Eritrean/Ethiopian. She is also smart as well as beautiful with a degree in Business Administration from Berkeley University. Her beauty is classic as can be seen from this photo.
---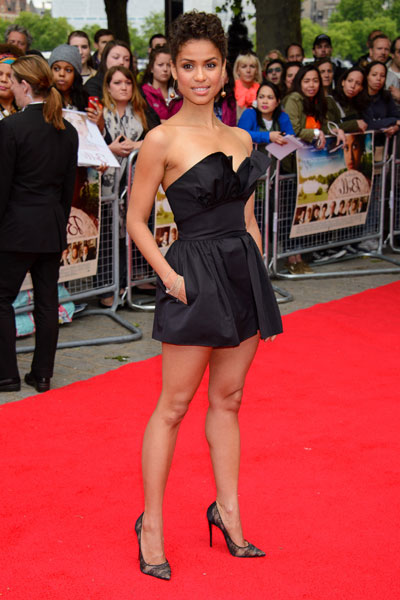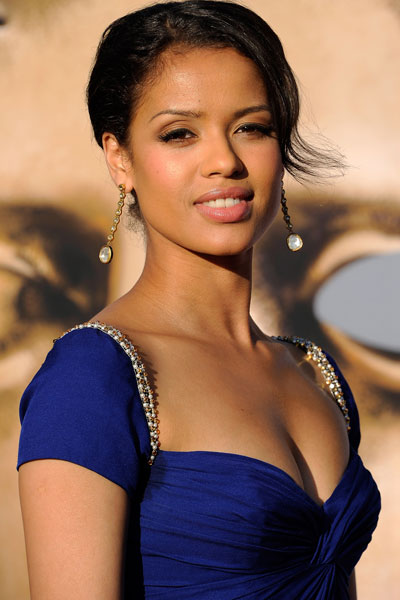 Her name is kind of strange but her surnames are actually those of her mother and father, and her Christian name is a shortened version of "Gugulethu" which is a Zulu word meaning 'our pride.' Gugu was born in 1983 and grew up in England and has been in many television shows and appeared in a few movies as well.
She has been nominated for a few 'Best Actress' awards winning on one occasion. She is a graduate of the Royal Academy of Arts and is both beautiful and smart.
She is considered to be one of the sexiest and hottest women in movies and on TV. Looking at this one photo of her, you can see why.
---
Dillish Matthew
Actress, Reality Star, Entrepreneur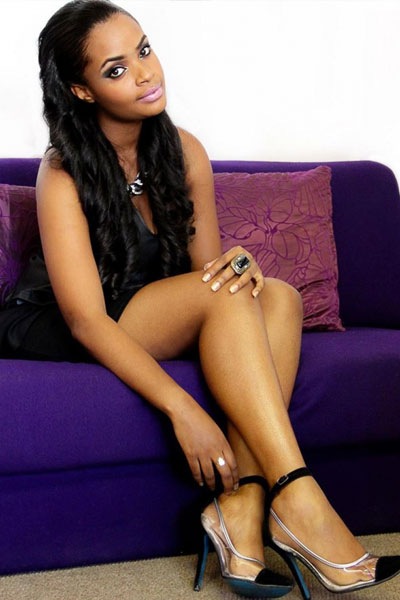 Both Namibia and Zimbabwe want to lay claim to this beauty, and it's obvious why. She was the winner of Namibia's Big Brother show in 2013 that won her a few hundred thousand dollars. She was born in 1990, and it was in Namibia, and her father is Kenyan.
One of her businesses is the sale of ice cubes which get delivered to bars and restaurants in a few different African countries. You only need to look at the photo here to see just how hot and beautiful this young lady is. Wow!
---
Lily Corazon
Actress, Lawyer, Entreprenuer!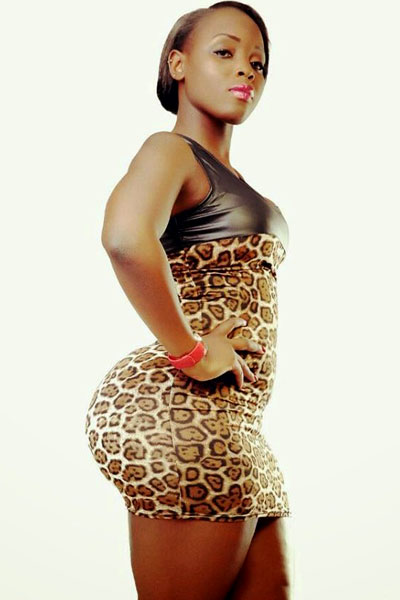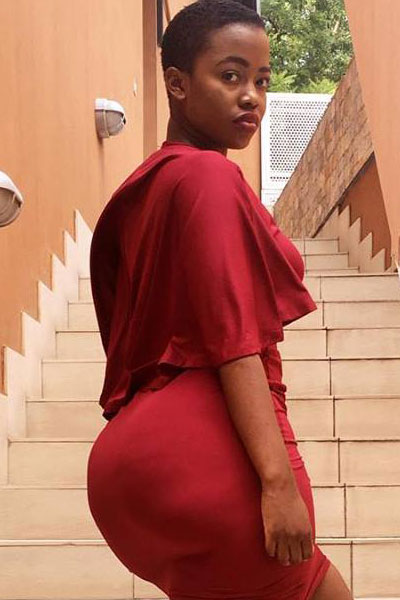 It's refreshing to find a beautiful young woman like Lily who unashamedly loves to do sexy poses for her photo shoots. Popular opinion is that she has the most 'bootiful booty' seen in a long time. Lily is a graduate of the University of Nairobi and is a fully qualified lawyer. So that means she knows right from wrong, right?
Plus-sized and proud of it, Corazon Kwamboka, her real name, admits to enjoying showing her body. There's no doubt that her bootilicious bod will have a few guys ogling her pics with their tongues hanging out! Stop her and she'll sue you.
---
Beyoncé Knowles
Singer, Songwriter, Actress, Record Producer, Performer, Dancer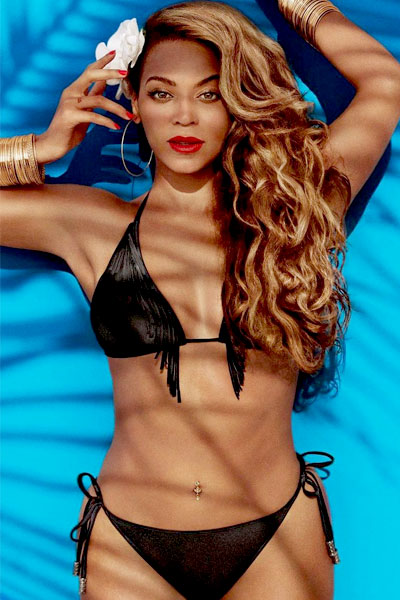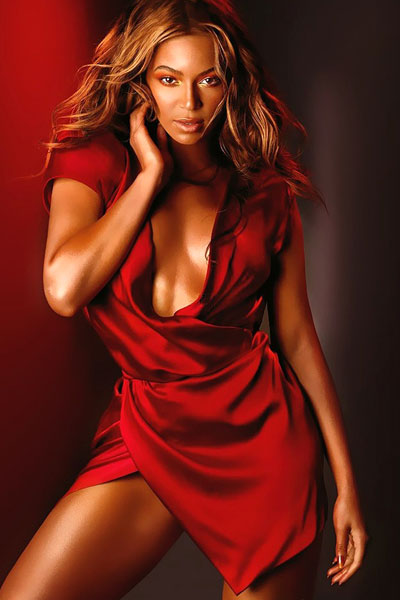 OK – Beyoncé is technically NOT an African woman since she was born and raised in the USA. But she is one of the hottest black ladies on the planet so it just wouldn't be fair to leave her off the list! Unless you have been hiding under a rock you already know Beyoncé is one of the hottest media moguls of her day.
She is a multi-platinum musical artist, has her own best-selling fashion line and has stared in several movies such as "Austin Powers in Goldmember" and "Dreamgirls". Now with the birth of her daughter, Blue Ivy, she can also be listed as one of the hottest MILFs in the world as well.