Have you ever been to Cuba?  Everyone who can get there says it is a hot destination for international dating.
It is only ninety miles from Key West, Florida to Cuba, but it might as well be nine thousand miles for all the difficulty in getting from say Chicago to Havana.  It is a big hassle.
Obama eased some of the restrictions, but Trump decided to reverse Obama's reversal of some of the travel restrictions.
Does that make sense?
If not check out our article about Cuba.  It explains some of the challenges Americans have visiting Cuba.
Of course, if you are Canadian or European you might really be happy that Cuba is not flooded with fat Americans waving rolls of hundred dollar bills at all of the Cuban hotties.
Frankly, I can appreciate that take and if I had an EU passport I would probably take the same attitude.
Anyhow, so for the guys who have visited Cuba, what was the best part of the trip?  Was it the food, the cigars, or the weather?
All of those are actually good reasons, but if you've been, you probably remember the music and the dancing – and of course the Hot Cuban Girls!
For all the lovers of Cuba, this girl is perfect! Annia Magela is an accountant from Cuba and she is looking for a husband.
She is registered on Amolatina, so you can probably catch her on their innovative chat system.
Cuba is a country of salsa, rumba and classic cars. Annia Magela is a college educated cutie that enjoys traveling and reading.
From her profile she seems to be an even tempered woman that enjoys the natural beauties in life. She doesn't say it, but I bet she has even been to a few ballets.
This Cuban beauty describes herself as hardworking, honest and understanding.
She also says she is active, but that should not be a surprise since she is an accountant from Cuba.
And given the way Cuba's communist government operates I do not doubt that Annia Magela spends most of her days monitoring milk production, something of an obsession with the regime, or the importation of ink pens in exchange for Cuban sugar, rum, or cigars, which is about all the island nation export, but this lady is at least a part time model.
Look at the photo below, does that look like your dad's accountant?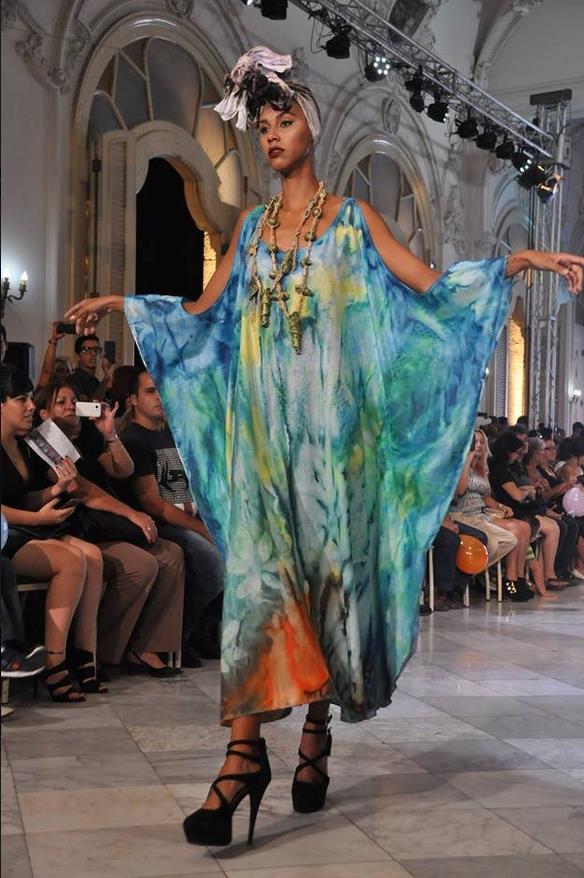 When I was a kid my dad used an accountant who had survived the Bataan Death March.
He was actually a jovial guy who once told me that after the war every day was a gift, but he looked nothing like this beautiful Cuban girl.
Now, if you follow the link over to Amolatina you will see they say she is 5'2 to which I say – "No, way!"
Look the photo of her below where she is standing beside what looks like a pink '54 Chevrolet convertible.
She almost has to reach DOWN to grab the handle.  This lady maybe 6'2, but there is no way she is 5'2.
Or do you disagree?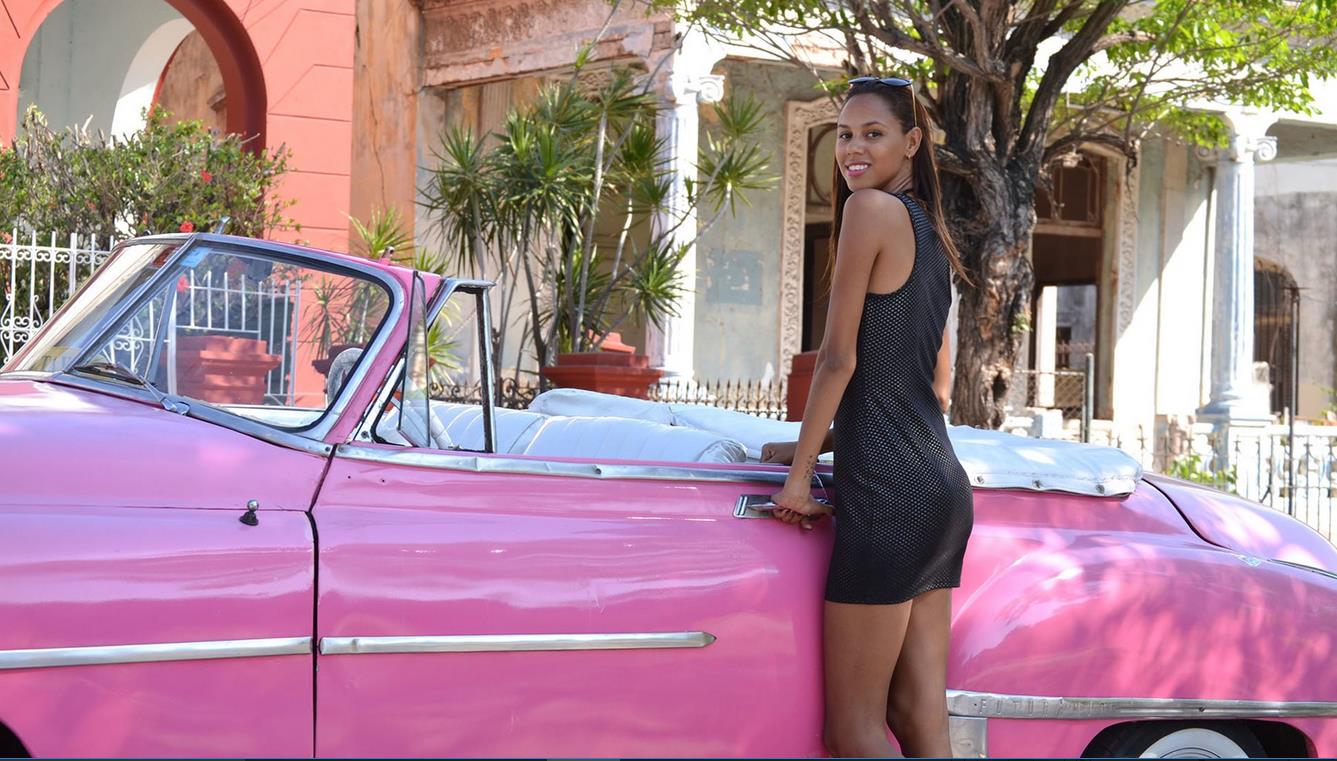 Well, regardless of how tall she is she is hot!
Annia Magela is looking for a man that enjoys culture and the arts. She also values a good sense of humor.
Her ideal man will be 35-60 years old and is overall a good person.
You can learn more about this beautiful, artistic Cuban girl at Amolatina which is a great site for Latin dating.
Amolatina must have struck a deal with a local Cuban dating agency recently, because they are finally starting to put up some Cuban women over on their site.
Anyhow, for our European and Canadian readers this lady might be the right lady for you.
If you are an American, call your congressman and get the law changed or book a flight to Colombia.
Man, poor Cuba so many hot girls and so hard to get to them!
Good luck!