How do you say, Hot and Sweet in Chinese. I don't feel like checking Google Translate, but I bet if I did it would say Yinuo.
This girl is incredibly beautiful and she seems very sweet.
Look at that cute little smile. It just melts your heart.
One of the most interesting thing about writing these profiles is the huge range of interests that women around the world mention about themselves.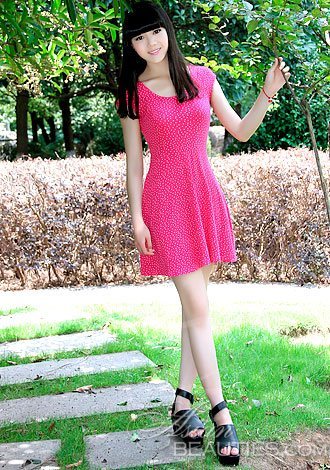 For instance, Yinuo, says that she enjoys, winemaking.
Well, to that I say, Yahoo! Finally, here is a woman who makes wine instead of just ordering it.
She might be a super cheap date or maybe you could even make it a business.
If your family is from Georgia you could call her a moonshiner so she would fit in with your family and if you are from California you could call her a vintner and put a fancy label on her bottles and sell them for eighty dollars a pop. Either way it is cool.
Do you like to dance? Yinuo does. She says she likes slow dancing at night, and I bet that sounds pretty good to you too.
Yinou seems like an amazing young lady. If you contact her treat her like a princess.