She's only 19, but her looks will take the world by storm. Keita is a stunning brunette from Lima, in Peru.
You know, that country on the west side of South America and the Pacific Ocean at its doorstep.
The majestic Andes Mountains on whose slopes you can find impenetrable jungle, the rainforest that covers half the country and of course, the Amazon River basin.
Images of an exotic country and then there's Keita, as exotic looking as her homeland.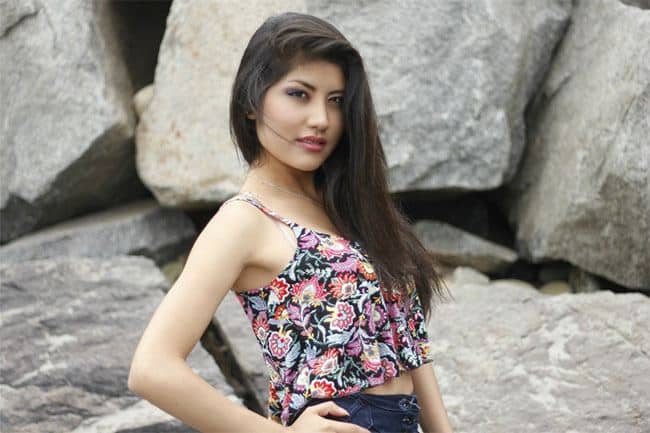 Slightly petite in the body, slender and has those alluring eyes which any red-blooded man would find extremely hard to resist.
She leads the life of a student which means a light breakfast of perhaps bread and jam, but if the area is really poor, food is not available for that meal.
Families in the more impoverished areas of Peru try to get by on about $1 a day.
School starts at 8 am and finishes at 2 pm. Education is important because knowledge is not only power, it's the road to a better life for those that succeed.
Keita is learning English, but at the moment she is at beginner level.
She is looking for an extraordinary man, maybe you, who is romantic and loving. She has a mysterious woman's secret of how to make her man happy.
That in itself should be enough to make you contact her and start some serious communication.
Unlocking that secret might be worth the trip to Lima alone.
Like most people, she enjoys the outdoors doing things like jogging or cycling.
She loves to meet new people, that means you, and enjoys wandering around art exhibitions and going to a movie.
She loves fashion, what girl doesn't? She certainly looks after herself and her appearance and says that she is pretty easy going.
If you think breakfast is the main meal of the day you're in luck. She loves to cook mainly in the morning.
If you decide on a trip to Lima, there is no end to the attractions, sightseeing and historic places of interest to go on a date.
Add that to the natural wonders throughout the country and a trip to Peru should really be on everybody's bucket list regardless of any romantic liaison.