It is always difficult to date when you start off with an absolute deal killer. For some people that might be not dating a girl who has not graduated college, other guys might only want to date blondes, and some men only want to date chicks with cats, yeah, those guys exist.
For many Muslim men they absolutely have to date Muslim women. That is their deal killer and it often creates a ton of problems, particularly if they live in the United States or Canada where there simply are not as many Muslim women.
Usually, at that point they start looking at online dating sites, but in the United State that is still not exactly the happy hunting ground.
International dating offers a different opportunity, because it opens up the world. It allows them to get beyond the women they might meet through family or friends. It allows them to meet the kind of woman they are really interested in meeting.
We have three different sites that are mostly intended for Muslim daters. Muslima is a huge site with a gigantic reach into Muslim communities around the world.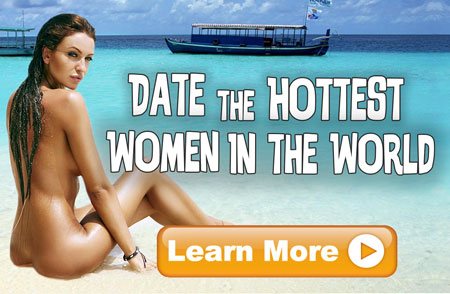 It is probably the strictest large Muslim dating site you are going to find and it is a good place to visit if you are a strict or fairly strict in your religious practices. Here is our what our writer thought about the site: Muslima Review.
Arab Lounge takes a different approach. It focuses on Arabs as an ethnic group. Yes, most Arabs are Muslim, but there are also millions of Arab Christians and other religions. It is much more modern and relaxed. Here is our writer's thoughts on the website: Arab Lounge Review.
The final Muslim oriented site with cover is ArabianDate it is part of the Anastasiadate family of sites. They are different from Muslima or Arab Lounge because it is focused on men trying to meet gorgeous women.
It is not as serious but the women are absolutely amazing. We don't have a review of ArabianDate. You might want to read our Anastasiadate Review, the strengths and weaknesses are similar or you might just want to scroll down the page and read our profiles on a few of the amazing women on ArabianDate.
Muslim Dating Profiles
Hot Arab Doctor
Name: Soukaina
ID#: 429875831
Agency: ArabianDate (Review)
Age: 27
City: Boudnib, Morocco
Kids: No
Occupation: Doctor Cosmetologist
English Level: Not specified
Languages: English
Archetypes: Motivated Brides, Fitness Girls

If you are looking for a real woman with all those qualities, as follows: sociability, sincerity, creativity, reliability, and an optimistic way of thinking – is me! I am sensual, and fun to be with, charming, kind and sincere person. I am very romantic, sensitive, loving and affectionate.
I have a good sense of humor and about the right man for me and will be a loving and caring wife who will be happy to return to every day. I would surprise me with a man with a romantic night or delicious dishes at home.
I always trust my intuition, heart and little experience when choosing a man. The things that my eyes see makes the picture complete. I would like to find a strong, generous, thoughtful, communicative man, who knows how to love and is not able to betray. He should know how to see the joy and appreciate even the smallest things in life.