If any city in the world is associated with female beauty it has to be Rio de Janeiro. Almost everyone has heard tales of the scantily clad beauties who frequent the beaches of Brazil's second largest city.
Rio isn't simply a great place to meet Brazilian women, it is also an excellent place for a vacation. With cool clubs, sunny beaches, great restaurants and majestic mountain top scenery it should be on anyone's travel agenda when visiting South America.
Rio Girls - Where to Concentrate Your Efforts
Brazilian women can be divided up into three main groups.
Firstly there are the Favela women who make up around 75% of the population. The Favela's are the slums of Rio and these women are poor by almost any standard. These women are easy to seduce and would love the opportunity to date a western man.
Unfortunately, they are usually not the most attractive women in Rio. Poor diet mixed with a limited wardrobe and no gym membership means that these women are often out of shape.
That said there are some real exceptions to this rule and most of the women of Rio have very good basic genetic material. If you want to create your own Cinderella story then the Favela of Rio would be a good place to start.
At the other end of the scale are the upper class Brazilian women. These are the most attractive women in Rio and are super hot compared to any almost any other country you could name. Long legged, beautiful tan skin and always perfectly dressed these are definitely the kind of girl you would love to have on your arm.
You can find these upper class Rio women mostly around the wealthy neighbourhoods of Leblon and Barra de Tijuca.The problem with attracting these women is that if anything it is more difficult than trying to pick up western women. They have high standards and are not as impressed by foreign men.
The real sweet spot of dating in Rio are the middle class girls. These women would love to have a foreign boyfriend and will be more than receptive to being approached. They have enough money to look after themselves but they are still impressed by the wealth and prestige of westerners. Most Brazilian Mail Order Brides come from this middle class.
Rio Girls Dating Profiles
Rio Girls and Sex
The other reputation that Rio women have is for being promiscuous. And to the delight of western male visitors to the city there is some real truth to this rumour. Brazilian women will invariably make out with you on the first date and getting them into bed is not much harder either. These women just seem to have a higher sexual drive than their western counterparts.
Along with this they are also more forward. You should not be surprised if Brazilian women makes the first move and asks you if you would like to spend the night, even if you have only recently met.
This does not mean that you are not going to have to put any work in. You will still need to take her out, show her a good time, and generally seduce her. But you will find that you should be able to get women into bed faster and with more regularity than at home.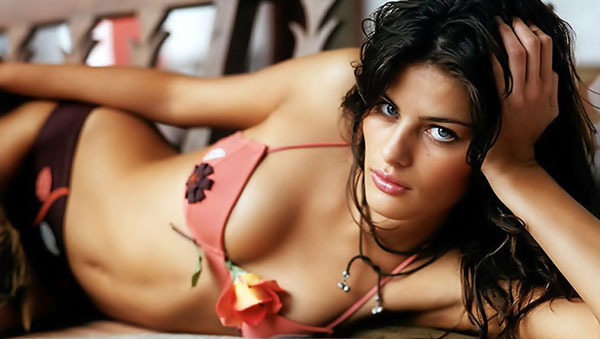 Dating in Rio
One of the best ways to approach women from Rio is to ask them for directions or if they know a good place to have a drink. From there the transition to meeting up or asking them for their phone number is generally pretty easy. As with women in any country you should be confident and relaxed in your approach.
Remember that in Rio you are something of a catch so you shouldn't be afraid to be bold with your approach. Of course some women might turn you down (women in Rio sometimes have boyfriends or husbands as well) but overall if you approach a number of women you should find success.
One of the mistakes that many western men who visit Rio make is to start dating the first women that they meet.
It can be a little overwhelming for a man who is used to the difficulties of dating women in the United States or the UK with how easily a beautiful girl has fallen into their bed.
However there is plenty of opportunity in this city and so it is best practice to go out and get some more phone numbers and go on more dates before deciding to commit to one girl.
This is especially true if you are only in the city for a short time. If you do meet someone that you like get their details so that you are able to keep in contact when you get back home.
Rio Beaches - A Great Place to Meet Women
The two most popular beaches in Rio are Cocacabana and Ipanema. Ipanema tends to attract more upper class Brazilian women and is more packed with people. The quality of the eye candy is definitely higher in Ipanema.
However the competition is also harder and upper class Brazilian women can be more difficult to pick up as they are less impressed by a foreigners wealth and opportunities.
At night time the clubs and restaurants of Ipanema are very busy, meaning that it is great place to have a good time but it can also be expensive.
Cococabana on the other hand tends to be less expensive but the quality of the women is not as high as it tends to attract middle and working class women and back packers. The streets surrounding Cococabana also are a little more shady and not as safe as around Ipanema.
If you are on a budget you will probably want to spend some time in Cococabana, but if you have money to spend or you are only in town for a short time then stick with Ipanema.
Ipanema - World's Sexiest Beach
Status and the Brazilian Woman
Rio is a very status conscious city. As a westerner you are going to have a natural advantage because it will be assumed that you are wealthy.
Rio women are always looking to move up and improve their station in life and so you will be a very attractive proposition. Girls from the Favela will be happy just to have dinner with you at a nice restaurant as this is far better than they would normally expect and a real treat for them.
To make the most of this natural advantage make sure to dress well and spend a little money. You don't need to spend any money on the women you take in terms of presents, but provided your budget fits you should treat you and your date to a nice dinner out.
After all you are on vacation so you may as well enjoy yourself.
Of course you should expect to pick up the bill. Not only is Rio a traditional society where the man is meant to take care of the woman but also you have considerable more financial means than the women you will be dating.
Overall Rio is an easy place to meet women either for a casual fling or for a more serious relationship. Along with this the beaches provide plenty of visual entertainment and so it is a great place to relax and really enjoy yourself.