Svetlana is a beautiful Ukrainian woman with incredibly sexy legs, a very confident and attractive posture, mind-blowing blue eyes, and a fashion-sense to drive any man up the walls!  This lady is hot.  Of course, there are a lot of hot Ukrainian women in the galleries here at International Love Scout, but Svetlana is a special lady.
Svetlana reaches out on her profile with a sense of optimism, respect, and carries herself with a visible sense of dignity, very appealing control and understanding of the English language, and leaves no doubt to the imagination that she is very health-smart and takes good care of her body!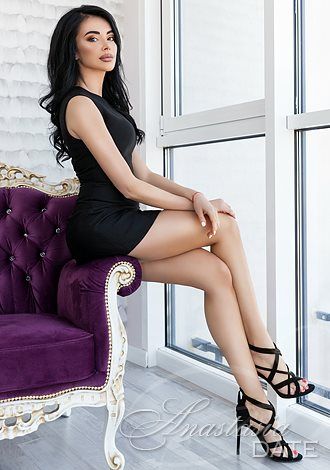 Svetlana is positive, openly addresses her love for sports and other outdoor physical activities, a desire for adventure, and overall a genuine man to bond and make such memories with before starting a family of her own!
Although only in her mid-twenties, Svetlana seems very mature for her age, already has a college education, but works as a hairdresser.  She is well-grounded, and seems like a lot of fun to be around and a woman that will seduce and always satisfy her man in exchange for loyalty and eternal love!
She has very sound view about what she is looking for in romance.  She writes:
I want to say that your education, your hair style and the color of your eyes, your foot size and your age doesn't matter to me. All people are different, with our own positive and negative qualities, and I do not look for ideal person. I just need a man, who will love me, understand me and respect me. I think, it's very important, when a man and woman understand each other.
Lastly, Svetlana likes to go out and about, socialize and hangout with her friends, meet new ones, and enjoys activities as simple as the movies, to as classy or philosophically insightful as a museum trip or musical performance!
If you're looking for a Russian love that you can bring home to your mom and not be wary about impressions, then Svetlana is a great girl for you to meet.
With her kind attitude and beauty, to her bubbly personality and outgoing nature she could win over your friends and family!  She is a special lady.