Taisia is a beautiful Armenian girl who is over at Anastasiadate. Wow!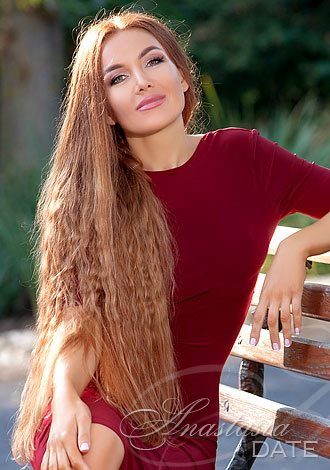 Where is Armenia you might ask….  I am sure 99% of Americans would not be able to do more than guess.
But if you made it to this page I bet you know exactly where Armenia been and if you haven't been there yourself you have probably heard innumerable stories for you parents or grandparents, because most guys who visit our Armenian page seem to be Armenian-Americans or Armenian-Canadians.
If you don't know where Armenia is located look it up.
It is a small nation in the Caucuses Mountains region at the crossroads between Europe, Asia, and the Middle East.
Turkey, Russia, Syria, Iraq, and Iran are a few of the neighbors.
Yeah, it is not the best neighborhood and that has led to a long history of tragedy and oppression of the Armenians.
So, Taisia is an Armenian mail order bride. As such she is part of a long history of Armenian women seeking foreign men.
Armenians are Christians and starting about 1900 there was a substantial number of Armenian mail order brides and this continued into the 1920s, so Armenia has a strong mail order bride tradition.
It is just not as famous as the Swedish mail order brides, who were probably the most numerous in the American Old West, or Filipina or Russian girls.
Taisia says her English is intermediate.
That is always tricky because sometimes girls say they are intermediate and speak English like they were born at Harvard, but other girls say that they are intermediate and speak English like I speak Russian.
That means reading about 100 words and being able to speak ten, so that's tricky, but you will know as soon as you start talking with her what end of the scale she is on.
I like to travel so much. I am kindhearted, accurate, sociable and active. I am a self-confident, purposeful and creative person, but deeply in my soul I`m a romantic and believe in true love. I can promise you'll never be bored with me=))))
That sounds cool. And she likes dancing, cooking, and fitness.
You may not really dig those activities personally but I bet you like girls who like to dance, cook, and spend hours doing yoga and aerobics.
And she is pretty clear on what she is looking for in a man.  She asks:  Are you an optimist and have sense of humour?
And if you answered, Yes, yes I am actually!
Then Taisia says, You are my type…
And it gets better if you remember Jack Benny, because she says,
I am searching for a mature man, who knows what he wants from life and appreciate women… And I love men who know how to court a woman=)
I like the word court, but it is an old-fashioned word.
So, if you are an older guy you might be the right guy for this lady.
She's really looking for a grown-up fraternity guy more or less.
You need to work on the grown up part anyhow, because 38 year olds shouldn't be doing keg stands.
Anyhow, Taisia profile is over at Anastasiadate which is one of the oldest Eastern European mail order bride agencies. Check her out!