Septia Ruvien has left me at a loss for words. It's not just that she is hot, sexy and cute; it is that she is all of those things at once and then some.
We try to stay impartial at international love scout, because honestly we get to see hundreds of knockout women, but there is something about this Filipina charmer that stands out.
Is it her genuine smile, or her exotic features?
Perhaps you should go see for yourself and decide.
Septia is a choreographer. I have to admit, I have a soft spot for dancers because they tend to have a respect for their body that everyone can appreciate.
She isn't your little princess ballerina though.
This petite Pinoy is a spicy college educated performer that likes to sing and dance.
When I say spicy I am not necessarily referring to personality – I am referring to her dancing style. She has a video of her fire dancing on her profile!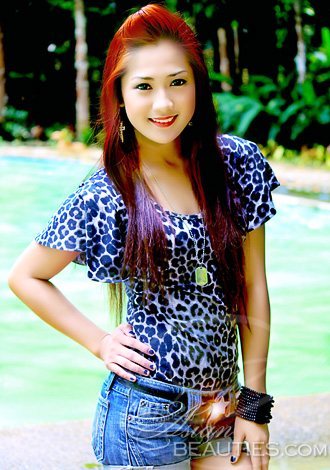 While all of this may sound a little intimidating, don't think this sexy dancer is out of your reach. Septia Ruvien describes herself as sweet and understanding.
She is looking for a man that is soft spoken, respectful, also understanding, and not afraid to socialize.
She doesn't like chaos and noise, and in her quiet time she enjoys sleeping and writing poems.
It seems like there is much more to this girl than what you see at first glance.
So, if this Filipina dancer caught your eye as much as she caught ours, you should check out her AsianBeauties profile.
It is full of great pictures and videos that will give you a better idea about what she is really like.
A lot of guys just have no idea of where to start in terms of investigating whether they should really take the concept of international dating seriously.
That really depends on you. The best place to start that process is right here:  Getting Started With International Dating