Dayanis is a 19-year-old living in La Habana, Cuba and is a great match for any English speaking man who has a mutual interest in the marketing and promoting world, humor, and enjoys a woman that speaks her mind.
She has a lot of experience promoting, has her degree that reinforces her knowledge, and her expertise. Dayanis is big on family, loves to cook, and is very close with her mother and sisters.
With an intermediate skill of speaking English, she is an exciting woman for a man seeking a unique, Cuban woman that he could also practice Spanish with but still hold important conversations and get to know each other without much difficulty.
Although Dayanis has never been married before and is without children don't let her age fool you. She is very established, independent, and enjoys furthering her education as well as interacting with others.
Dayanis is a Capricorn, so for those that enjoy and believe in Horoscopes, she is likely to be an ambitious character, with a strong will to succeed in life. She is looking for a man that knows and appreciates how to be best friends first.
Dayanis is very social, and because Habana, Cuba has such a big nightlife scene and is popular for tourism she keeps quite busy on a regular basis.
If you're looking to fall in love with a woman that has education, potential, and a good heart then Dayanis could be the right match for you.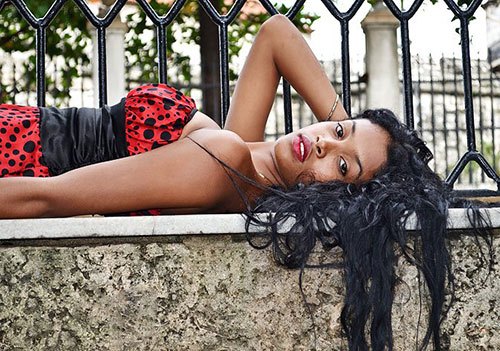 She does not drink alcohol or smoke, so for a man that's looking for a woman that knows how to and enjoys partying this would probably not be the woman for you.
However, this does not mean Dayanis doesn't know how to have fun; there are plenty of ways to enjoy yourself in the beautiful country of Cuba.
From beaches to hiking, camping and more there's sure to be the perfect dating arrangement, plans, and adventures out there for you to bond with this incredible woman that wants nothing more than to meet new people and possibly find her soulmate.
If you're good with family and hold similar values you could be a perfect match!